Do the downloads!! Share!! The diffusion of very important information and knowledge is essential for the world progress always!! Thanks!!
– > Mestrado – Dissertation – Tabelas, Figuras e Gráficos – Tables, Figures and Graphics – ´´My´´ Dissertation @ #Innovation #energy #life #health #Countries #Time #Researches #Reference #Graphics #Ages #Age #Mice #People #Person #Mouse #Genetics #PersonalizedMedicine #Diagnosis #Prognosis #Treatment #Disease #UnknownDiseases #Future #VeryEfficientDrugs #VeryEfficientVaccines #VeryEfficientTherapeuticalSubstances #Tests #Laboratories #Investments #Details #HumanLongevity #DNA #Cell #Memory #Physiology #Nanomedicine #Nanotechnology #Biochemistry #NewMedicalDevices #GeneticEngineering #Internet #History #Science #World
Pathol Res Pract. 2012 Jul 15;208(7):377-81. doi: 10.1016/j.prp.2012.04.006. Epub 2012 Jun 8.
The influence of physical activity in the progression of experimental lung cancer in mice
Renato Batista Paceli 1, Rodrigo Nunes Cal, Carlos Henrique Ferreira dos Santos, José Antonio Cordeiro, Cassiano Merussi Neiva, Kazuo Kawano Nagamine, Patrícia Maluf Cury

Impact_Fator-wise_Top100Science_Journals
GRUPO_AF1 – GROUP AFA1 – Aerobic Physical Activity – Atividade Física Aeróbia – ´´My´´ Dissertation – Faculty of Medicine of Sao Jose do Rio Preto
GRUPO AFAN 1 – GROUP AFAN1 – Anaerobic Physical Activity – Atividade Física Anaeróbia – ´´My´´ Dissertation – Faculty of Medicine of Sao Jose do Rio Preto
GRUPO_AF2 – GROUP AFA2 – Aerobic Physical Activity – Atividade Física Aeróbia – ´´My´´ Dissertation – Faculty of Medicine of Sao Jose do Rio Preto
GRUPO AFAN 2 – GROUP AFAN 2 – Anaerobic Physical Activity – Atividade Física Anaeróbia – ´´My´´ Dissertation – Faculty of Medicine of Sao Jose do Rio Preto
Slides – mestrado – ´´My´´ Dissertation – Faculty of Medicine of Sao Jose do Rio Preto
CARCINÓGENO DMBA EM MODELOS EXPERIMENTAIS
DMBA CARCINOGEN IN EXPERIMENTAL MODELS
Avaliação da influência da atividade física aeróbia e anaeróbia na progressão do câncer de pulmão experimental – Summary – Resumo – ´´My´´ Dissertation – Faculty of Medicine of Sao Jose do Rio Preto
https://pubmed.ncbi.nlm.nih.gov/22683274/
Abstract
Lung cancer is one of the most incident neoplasms in the world, representing the main cause of mortality for cancer. Many epidemiologic studies have suggested that physical activity may reduce the risk of lung cancer, other works evaluate the effectiveness of the use of the physical activity in the suppression, remission and reduction of the recurrence of tumors. The aim of this study was to evaluate the effects of aerobic and anaerobic physical activity in the development and the progression of lung cancer. Lung tumors were induced with a dose of 3mg of urethane/kg, in 67 male Balb – C type mice, divided in three groups: group 1_24 mice treated with urethane and without physical activity; group 2_25 mice with urethane and subjected to aerobic swimming free exercise; group 3_18 mice with urethane, subjected to anaerobic swimming exercise with gradual loading 5-20% of body weight. All the animals were sacrificed after 20 weeks, and lung lesions were analyzed. The median number of lesions (nodules and hyperplasia) was 3.0 for group 1, 2.0 for group 2 and 1.5-3 (p=0.052). When comparing only the presence or absence of lesion, there was a decrease in the number of lesions in group 3 as compared with group 1 (p=0.03) but not in relation to group 2. There were no metastases or other changes in other organs. The anaerobic physical activity, but not aerobic, diminishes the incidence of experimental lung tumors.
Copyright © 2012 Elsevier GmbH. All rights reserved.
https://g1.globo.com/ciencia-e-saude/noticia/cientistas-descobrem-composto-que-imobiliza-celula-do-cancer-e-impede-metastase.ghtml?fbclid=IwAR1qiES0onnVZrcqqcr3UP_x_Br_4i9ZQlOqgRHZpGmeZR4SLsnXwyIHyAY
https://www.facebook.com/MissaoBiomedica/?__tn__=kC-R&eid=ARB-rZg3yf1mr2uxb2blK3XMFOiathhlj7aHPuvnJLRC4GglYebKalbdyjjpcOXsiMkxIBXMVJmG6wyW&hc_ref=ARTw79twK8WFVQnEBSD0lJmgY9n7sSN7xr05ccLJYJnfSJyxdKmTOce80mhXkgoCl_s&fref=nf
---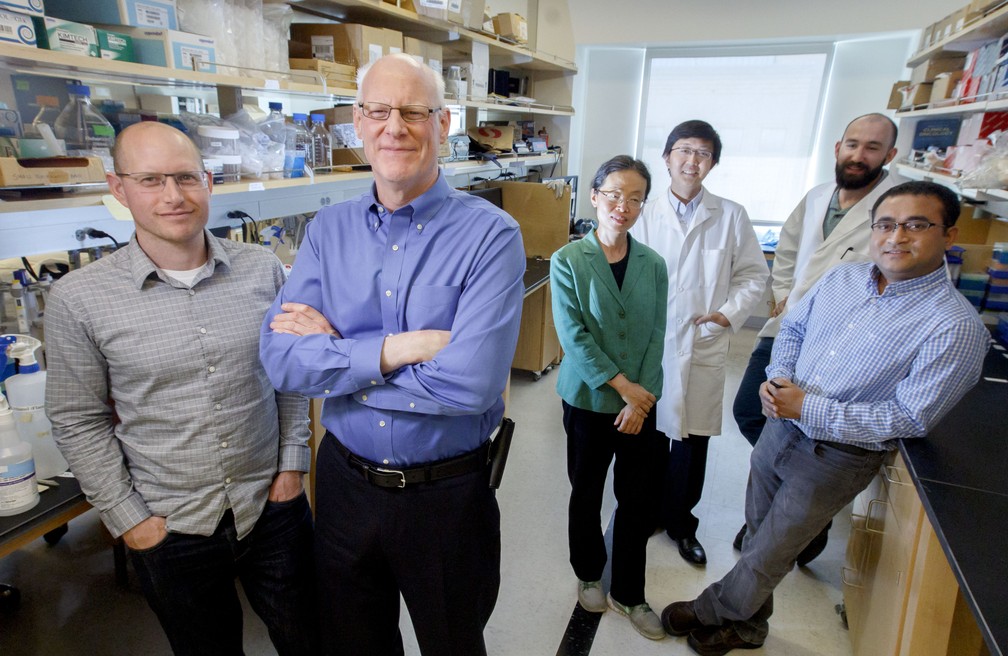 O cientista Raymond Bergan e equipe em laboratório no Instituto OHSU Knight Cancer, no estado de Óregon (EUA) — Foto: Kristyna Wentz-Graff/OHSU
Uma nova pesquisa publicada na revista "Nature Communications" nesta sexta-feira (22) abre novos caminhos para impedir que o câncer se espalhe para outras áreas do organismo. Em estratégia inédita, cientistas "congelaram" a célula cancerígena para que ela não se movimentasse.
Trata-se de uma mudança de perspectiva na luta contra o câncer, dizem os cientistas. Isso porque atualmente os esforços têm se concentrado mais em matar o tumor na maior parte das pesquisas em oncologia.
Os testes foram feitos com a molécula KBU2046, composto que inibiu o movimento de células do câncer em quatro diferentes tipos de células do câncer humanas: câncer de mama, próstata, colorretal e pulmão.
"O movimento é a chave. Se as células cancerígenas se espalharem por todo o seu corpo, elas vão tirar sua vida. Podemos tratar, mas esse movimento vai tirar sua vida", diz em nota Raymond Bergan, professor de oncologia médica no Instituto OHSU Knight Cancer (EUA).
"Estamos estudando uma maneira completamente diferente de tratar o câncer", conclui Bergan.
O cientista explica que ele e a sua equipe fizeram diversos estudos na química para pensar um composto que só inibiria o movimento de células do câncer — e não tivesse nenhum outro efeito em células saudáveis.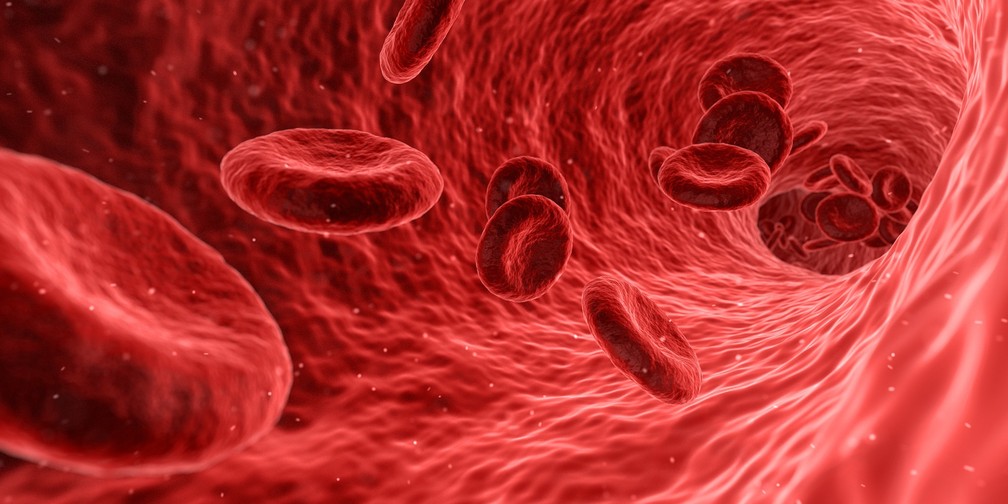 Terapia tem o objetivo de imobilizar a célula para que ela seja incapaz de atingir outros órgãos no organismo — Foto: Pixabay/Creative Commons/Qimono
Substância bloqueia proteína associada ao movimento
Bergan cita ainda que o laboratório de Karl Scheidt, professor de química e farmacologia da Universidade de Northwestern, foi o responsável por pensar em novos compostos que pudessem impedir a motilidade de tumores. O desafio era encontrar substâncias com poucos efeitos colaterais.
"Começamos com uma substância química que impedia as células de se moverem. Depois, sintetizamos o composto várias vezes para que ele fizesse um trabalho perfeito de parar as células sem efeitos colaterais", diz Karl Scheidt, em nota.
Scheidt explica que o KBU2046 se liga a proteínas das células de forma específica para somente impedir o movimento. Não há outra ação sobre as estruturas celulares, o que diminui os efeitos colaterais e a toxicidade. "Levamos anos para descobrir", comemora, em nota.
Pesquisadores almejam que a droga possa ser administrada em cânceres iniciais para diminuir ao máximo que o tumor se espalhe para o resto do corpo e o paciente tenha um tumor intratável no futuro.
Cientistas estimam que serão necessários dois anos e US$ 5 milhões para que os primeiros testes sejam realizados em seres humanos.
– – > > Videos: Acknowledgment for the recognition of the scientific works (dissertation and monograph) I participated at the Medical School of Sao Jose do Rio Preto and Federal University of the Triangulo Mineiro – Brazil. Nowadays I was invited by Internet to participate in 53 very important science events in 24 cities of different countries in less than 1 year (Miami, Singapore, Kuala Lumpur, Abu Dhabi, San Diego, Bangkok, Dublin, Sao Paulo, Dubai, Boston, Berlin, Stockholm, Prague, Valencia, Osaka, Amsterdam, Helsinki, Paris, Tokyo, Vienna, Rome, Zurich, London and Frankfurt) because of the very important and innovative researches I participated (my dissertation and monograph). Informations about it are in my blog.
– – > > Video 1: https://www.youtube.com/watch?v=eGbu5GKzjMk