https://www.genscript.com/overview.html?src=pullmenu
https://olhardigital.com.br/noticia/com-chamada-de-r-100-milhoes-mctic-e-ministerio-da-educacao-lancam-programa-ciencia-na-escola/84946?fbclid=IwAR2gl_4yxN67yL13Bwsht3n04KhBlN1AAHx1Qftq98JhnLHMlkhBlww4XWY
https://www.linkedin.com/company/genscript-corporation/
https://www.genscript.com/who-we-are.html?src=pullmenu
https://www.genscript.com/overview.html?src=pullmenu
Company » Who We Are » Company Overview


Company Overview
GenScript Biotech Corp. (HK Stock: 01548) is the world leader in biotechnology reagent service industry. Established in 2002 in New Jersey, United States, the company was the first to commercialize gene synthesis and successfully establish fully integrated capabilities for custom peptide synthesis, protein expression and engineering, custom antibody development and engineering, animal model development, in vitro/in vivo pharmacology as well as a variety of catalogue products, industrial enzymes and microbial reagents.
After almost two decades of fast growth in developing biological reagents, the company has expanded its business into immunotherapy, CDMO, laboratory equipment, and microbial industry to further fulfill its mission in making people and nature healthier through biotechnology. For example, GenScript's subsidiary company, Nanjing Legend Biotech, has accumulated a series of pipelines for immunotherapy, of which the leading CAR-T product (LCAR-B38M for multiple myeloma) has received IND clearance from both FDA and CFDA. GenScript has also established open and innovative technology-driven platforms and GMP facilities for pre-clinical drugs discovery and pharmaceutical products development along with a completed industrial microbial research, development and industrialization platform for enzyme screening, genetic engineering, protein engineering, and fermentation process optimization and research application.
Headquartered in Nanjing, China, GenScript has R&D, production and operation centers in both Nanjing, China and New Jersey, U.S. manufacturing bases in Zhenjiang and Jinan, China, and operation branches in Ireland, Netherland and Japan. To leverage its technology advantage in enzyme engineering and boost synthetic biology applications in microbial industry, GenScript has recently established a biocatalysis research institute in Shanghai. With these facilities, GenScript has been serving more than 200,000 customers in 100+ countries around the world for more than 16 years.
Since the first day, GenScript believed that "human and science engines" were the driving forces of its business. That is why among its 2600+ employees, by now there are more than 800 with master's or Ph.D. degrees. This percentage is even higher than 90% in R&D and commercial teams. These powerful engines have enabled GenScript to develop and use the latest discoveries and technologies for establishing its fully integrated platforms towards generating industry-leading, highly customizable reagents for diverse applications.
With outstanding products and quality services, excellent reputation, and a comprehensive portfolio of patents and trade secrets in synthetic biology, chemicals synthesis, protein and antibody engineering, immunotherapy and bioinformatics, GenScript has created a leading edge in the industry as well as close relationships with investors, such as KPCB, Shipston Group, China Resources and BALLOCH. Moving strongly into the future, GenScript continues to strive for its vision as the most reliable biotech company in the world to make people and nature healthier.
Main Areas of Services and Products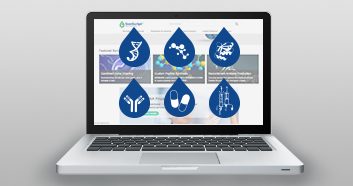 Life Sciences Research Services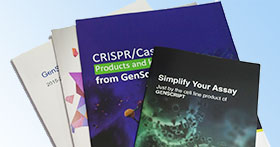 Life Sciences Research Catalog Products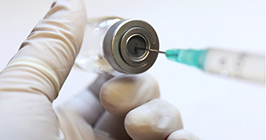 Preclinical Drug Development Services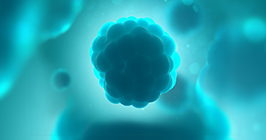 Industrial Synthetic Biology Products
Key Facts
Company » Who We Are

Who We Are
Genscript is the world's leading biotech company providing life sciences services and products. With gene synthesis, peptide, protein, antibody and preclinical drug development service capabilities, we are internationally recognized as a leading biotech company specializing in fundamental life sciences research and early-phase drug discovery services. As of 2018, more than 30,000 peer-reviewed journal articles cited GenScript's services and products, making GenScript the most frequently cited biotech company in the world.