Do the downloads!! Share!! The diffusion of very important information and knowledge is essential for the world progress always!! Thanks!!
– > Mestrado – Dissertation – Tabelas, Figuras e Gráficos – Tables, Figures and Graphics – ´´My´´ Dissertation @ #Innovation #energy #life #health #Countries #Time #Researches #Reference #Graphics #Ages #Age #Mice #People #Person #Mouse #Genetics #PersonalizedMedicine #Diagnosis #Prognosis #Treatment #Disease #UnknownDiseases #Future #VeryEfficientDrugs #VeryEfficientVaccines #VeryEfficientTherapeuticalSubstances #Tests #Laboratories #Investments #Details #HumanLongevity #DNA #Cell #Memory #Physiology #Nanomedicine #Nanotechnology #Biochemistry #NewMedicalDevices #GeneticEngineering #Internet #History #Science #World
Pathol Res Pract. 2012 Jul 15;208(7):377-81. doi: 10.1016/j.prp.2012.04.006. Epub 2012 Jun 8.
The influence of physical activity in the progression of experimental lung cancer in mice
Renato Batista Paceli 1, Rodrigo Nunes Cal, Carlos Henrique Ferreira dos Santos, José Antonio Cordeiro, Cassiano Merussi Neiva, Kazuo Kawano Nagamine, Patrícia Maluf Cury

Impact_Fator-wise_Top100Science_Journals
GRUPO_AF1 – GROUP AFA1 – Aerobic Physical Activity – Atividade Física Aeróbia – ´´My´´ Dissertation – Faculty of Medicine of Sao Jose do Rio Preto
GRUPO AFAN 1 – GROUP AFAN1 – Anaerobic Physical Activity – Atividade Física Anaeróbia – ´´My´´ Dissertation – Faculty of Medicine of Sao Jose do Rio Preto
GRUPO_AF2 – GROUP AFA2 – Aerobic Physical Activity – Atividade Física Aeróbia – ´´My´´ Dissertation – Faculty of Medicine of Sao Jose do Rio Preto
GRUPO AFAN 2 – GROUP AFAN 2 – Anaerobic Physical Activity – Atividade Física Anaeróbia – ´´My´´ Dissertation – Faculty of Medicine of Sao Jose do Rio Preto
Slides – mestrado – ´´My´´ Dissertation – Faculty of Medicine of Sao Jose do Rio Preto
CARCINÓGENO DMBA EM MODELOS EXPERIMENTAIS
DMBA CARCINOGEN IN EXPERIMENTAL MODELS
Avaliação da influência da atividade física aeróbia e anaeróbia na progressão do câncer de pulmão experimental – Summary – Resumo – ´´My´´ Dissertation – Faculty of Medicine of Sao Jose do Rio Preto
https://pubmed.ncbi.nlm.nih.gov/22683274/
Abstract
Lung cancer is one of the most incident neoplasms in the world, representing the main cause of mortality for cancer. Many epidemiologic studies have suggested that physical activity may reduce the risk of lung cancer, other works evaluate the effectiveness of the use of the physical activity in the suppression, remission and reduction of the recurrence of tumors. The aim of this study was to evaluate the effects of aerobic and anaerobic physical activity in the development and the progression of lung cancer. Lung tumors were induced with a dose of 3mg of urethane/kg, in 67 male Balb – C type mice, divided in three groups: group 1_24 mice treated with urethane and without physical activity; group 2_25 mice with urethane and subjected to aerobic swimming free exercise; group 3_18 mice with urethane, subjected to anaerobic swimming exercise with gradual loading 5-20% of body weight. All the animals were sacrificed after 20 weeks, and lung lesions were analyzed. The median number of lesions (nodules and hyperplasia) was 3.0 for group 1, 2.0 for group 2 and 1.5-3 (p=0.052). When comparing only the presence or absence of lesion, there was a decrease in the number of lesions in group 3 as compared with group 1 (p=0.03) but not in relation to group 2. There were no metastases or other changes in other organs. The anaerobic physical activity, but not aerobic, diminishes the incidence of experimental lung tumors.
Copyright © 2012 Elsevier GmbH. All rights reserved.
https://en.wikipedia.org/wiki/Biological_engineering
https://www.kentscientific.com/
https://www.genscript.com/overview.html?src=pullmenu
https://www.linkedin.com/company/genscript-corporation/
https://www.genscript.com/scientific-journey.html
https://www.genscript.com/accelerating.html?src=pullmenu
https://www.genscript.com/advisory_board.html?src=leftbar

Company » Who We Are » Company Overview


Company Overview
GenScript Biotech Corporation(Stock Code: 1548.HK) is a global biotechnology group. GenScript's businesses encompass four major categories based on its leading gene synthesis technology, including operation as a Life Science CRO, enzyme and synthetic biology products, biologics development and manufacturing, as well as cell therapy.
Founded in 2002 and listed on the Hong Kong Stock Exchange in 2015, GenScript has an established global presence across Greater China, North America, the EU, and Asia Pacific. Today, over 300,000 customers from over 160 countries and regions around the world have used GenScript's premier, convenient, and reliable products and services.
GenScript currently has more than 3000 employees globally, 33% of whom hold master's and/or Ph.D. degrees. In addition, GenScript has a number of leading commercial technologies developed in the fields of synthetic biology, immunotherapy, antibody design, chemical synthesis and bioinformatics, including more than 70 patents and over 200 patent applications. As of January 2019, GenScript's products and services have been cited by 36,500 scientific papers worldwide.
GenScript is committed to striving towards its vision of being the most reliable biotech company in the world to make humans and nature healthier through biotechnology.
Main Areas of Services and Products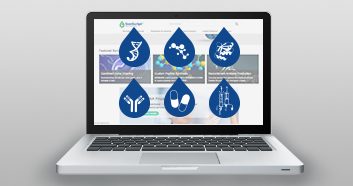 Life Sciences Research Services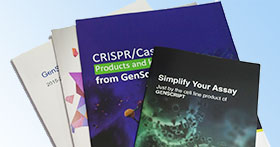 Life Sciences Research Catalog Products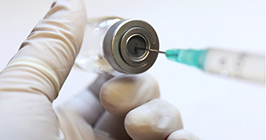 Preclinical Drug Development Services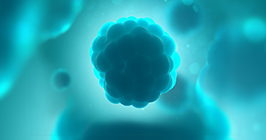 Industrial Synthetic Biology Products
Key Facts
Free Sample Promotion Codes & Coupons Quick Order Open 24 Hours Get Support
Resources
Support
Company
Shopping Tools
---

Company » Who We Are » Advisory Board

Advisory Board
Advisory Board
| | | |
| --- | --- | --- |
| | | Jon StonehouseJon Stonehouse, a pharmaceutical executive for more than 20 years, has strong commercialization, financial transaction, business development and management expertise. He joined BioCryst as President and CEO in January 2007. The transformation that has taken place since then has advanced BioCryst to a company with its first product revenue and approvals, pivotal clinical programs and a diverse clinical pipeline, as well as the financial flexibility to build an enduring, successful biopharmaceutical company. Before joining BioCryst, he served as Senior Vice President of Corporate Development at Merck KGaA with responsibility for global licensing and business development, corporate mergers and acquisitions, corporate strategic planning and alliance management. Among his accomplishments, he was responsible for leading the effort to develop a strategy for Merck that significantly changed the company, which culminated with the acquisition of Serono, S.A., the largest biotechnology company in Europe. |
| | | |
| --- | --- | --- |
| | | George ChurchDr. George Church, Professor of Genetics at Harvard Medical School and Professor of Health Sciences and Technology at Harvard and the Massachusetts Institute of Technology (MIT), co-author of 515 papers, 143 patent publications & the book "Regenesis". Dr. Church has developed methods used for the first genome sequence (1994) & million-fold cost reductions since (via fluor-NGS & nanopores), plus barcoding, DNA assembly from chips, genome editing, writing & recoding. He also co-initiated BRAIN Initiative (2011) & Genome Projects (GP-Read-1984, GP-Write-2016, PGP-2005: world's open-access personal precision medicine datasets); machine learning for protein engineering, tissue reprogramming, organoids, xeno-transplanation, in situ 3D DNA, RNA, protein imaging. |
Free Sample Promotion Codes & Coupons Quick Order Open 24 Hours Get Support
Resources
Support
Company
Shopping Tools
---
Welcome to the pit stop for your scientific journey
Highlight your research, Share your experience, Refer your friends.
Welcome to the pit stop for your scientific journey! While here, you can highlight your research and become a member of our MolecularCloud™ community. By sharing your personal experience and opinions, you will help further scientific development by providing fellow researchers with valuable insight. We have also prepared a big welcome gift for newcomers, so invite your friends to fuel their scientific endeavors with GenScript now! Click the buttons below to join in these activities and get more fuel for your research!
Highlight Your Research

Want to showcase your research on the Scholar Club bulletin board? If GenScript made your research easy and drove your scientific discoveries, submit your publications and feature your citations right now.
Fuel up »
Share Your Experience

Want to share your valuable research experience? Have a cup of coffee, share your testimonial, and listen to what other people have to say. You will soon realize that you are not alone on this long road to scientific discovery.
Fuel up »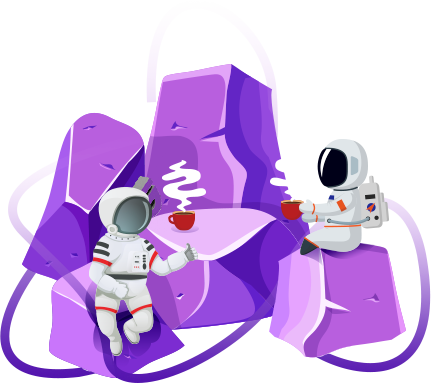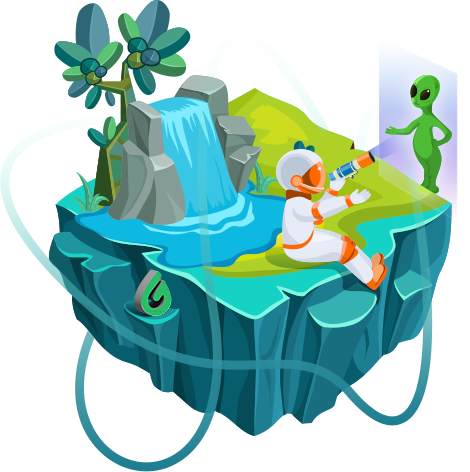 Refer Your Friends

Want to invite your friends to fuel their scientific endeavors with GenScript? With 17 years of excellent services to make research easy, GenScript has prepared a big welcome gift for newcomers. As their guide, you will reap the referral benefits!
Fuel up »
Refer Your FriendsThe scientific journey is long and hard.Don't forget that GenScript is always by your side.Let GenScript be your trusted companion on your road to discovery!
GenScript welcomes new research partners join in the journey to scientific discovery!
Register HERE and get a $20, $50, $100 coupon package.Join Us Now! Free Sample Promotion Codes & Coupons Quick Order Open 24 Hours Get Support
Resources
Support
Company
Shopping Tools
---

Company » What We Do » Our Mission

Accelerating Research to Save Lives
Our Mission
Make People and Nature Healthier through Biotechnology
Build world-class protein and antibody engineering platforms and push for revolutionary breakthroughs in support of life science research, industrial enzymes and medical purposes to benefit mankind.
Our Vision
To become the most trustworthy biotech company in the world
Providing the best products and services for our customers
Establishing a strong development platform for our staff
Creating lasting value for our society
Our Values
Customer First
Innovation
Pursuit of Excellence
Win-Win Cooperation
Integrity
Introspection
Our Spirit
Dare To Win!
CourageDare to take on tougher opponents or unprecedented challenges!
CommitmentBe willing to step up in face of hardship and shoulder more responsibilities!
EndeavourNever be complacent with past glory. Strive for self-improvement and push the limits!
The Value GenScript Adds to Your Research
Tap into large talent pool with expertise in multiple functional areas.
Access to proprietary technology, additional capacity, extra headcount, and flexible scheduling.
Receive seamless communication, around-the-clock support, standard documentation, and timely delivery.
Accelerate drug discovery and development program with increased efficacy and reduced cost.
Secure full IP protection with complete confidentiality and multiple layers of security measures.
Enjoy a long-term strategic partnership with a reliable and proven partner.
The Philosophy Behind GenScript's Efficiency
Over the past five years, GenScript has developed a highly efficient service philosophy: One stop for gene, peptide, protein, and antibody services. These four areas, are each essential to modern molecular biological research, the driving impetus of modern drug discovery. GenScript's one-stop service package eliminates the need to search for and coordinate multiple vendors, maximizes innovation and insight, and reduces waste. GenScript's efficiency and dedication to quality have helped establish strong partnerships with customers in over 60 countries. Many top pharmaceutical companies are our customers. In order to better serve its customers, GenScript has recently established a strategic partnership with VWR, a world-leading distributor and supplier of custom solutions. GenScript has been included on VWR BioSciences's list of partners in both proteomics and genomics. GenScript is the only company so honored by VWR Biosciences to provide the full gamut of early discovery biology services.
Powered by Innovation
GenScript guarantees the quality of its products and services through multiple layers of management, including specified SOPs, stringent QC, and excellent post-sale services. Equally notable, GenScript continuously applies new technologies to keep its front-runner status in biological service industry:
Quotations and Ordering
Orders can be placed by phone, email, fax, or online with a formal PO (Purchase Order) or credit card. We recommend that you submit your service requests and orders via our secure online ordering system.
For questions and quotation requests, please use our secure web server. Our customer service representatives are available 24 hours, Monday through Friday to assist you.
Email: order@genscript.com
Phone: 1-877-436-7274 (Toll-Free) 1-732-885-9188
Fax: 1-732-210-0262 1-732-885-5878
Free Sample Promotion Codes & Coupons Quick Order Open 24 Hours Get Support
Resources
Support
Company
Shopping Tools
---
Biological engineering
From Wikipedia, the free encyclopediaJump to navigationJump to search
A ribosome is a biological machine that utilizes protein dynamicsSome biological machines
Biological engineering, or bioengineering/bio-engineering, is the application of principles of biology and the tools of engineering to create usable, tangible, economically viable products.[1] Biological engineering employs knowledge and expertise from a number of pure and applied sciences,[2] such as mass and heat transfer, kinetics, biocatalysts, biomechanics, bioinformatics, separation and purification processes, bioreactor design, surface science, fluid mechanics, thermodynamics, and polymer science. It is used in the design of medical devices, diagnostic equipment, biocompatible materials, renewable bioenergy, ecological engineering, agricultural engineering, and other areas that improve the living standards of societies. Examples of bioengineering research include bacteria engineered to produce chemicals, new medical imaging technology, portable and rapid disease diagnostic devices, prosthetics, biopharmaceuticals, and tissue-engineered organs.[3][4] Bioengineering overlaps substantially with biotechnology and the biomedical sciences[5] in a way analogous to how various other forms of engineering and technology relate to various other sciences (for example, aerospace engineering and other space technology to kinetics and astrophysics).
In general, biological engineers (or biomedical engineers) attempt to either mimic biological systems to create products or modify and control biological systems so that they can replace, augment, sustain, or predict chemical and mechanical processes.[6] Bioengineers can apply their expertise to other applications of engineering and biotechnology, including genetic modification of plants and microorganisms, bioprocess engineering, and biocatalysis. Working with doctors, clinicians and researchers, bioengineers use traditional engineering principles and techniques and apply them to real-world biological and medical problems.[7]
Contents
History[edit]
Biological engineering is a science-based discipline founded upon the biological sciences in the same way that chemical engineering, electrical engineering, and mechanical engineering[8] can be based upon chemistry, electricity and magnetism, and classical mechanics, respectively.[9]
Before WWII, biological engineering had just begun being recognized as a branch of engineering, and was a very new concept to people. Post-WWII, it started to grow more rapidly, partially due to the term "bioengineering" being coined by British scientist and broadcaster Heinz Wolff in 1954 at the National Institute for Medical Research. Wolff graduated that same year and became the director of the Division of Biological Engineering at the university. This was the first time Bioengineering was recognized as its own branch at a university. Electrical engineering is considered to pioneer this engineering sector due to its work with medical devices and machinery during this time.[10] When engineers and life scientists started working together, they recognized the problem that the engineers didn't know enough about the actual biology behind their work. To resolve this problem, engineers who wanted to get into biological engineering devoted more of their time and studies to the details and processes that go into fields such as biology, psychology, and medicine.[11] The term biological engineering may also be applied to environmental modifications such as surface soil protection, slope stabilization, watercourse and shoreline protection, windbreaks, vegetation barriers including noise barriers and visual screens, and the ecological enhancement of an area. Because other engineering disciplines also address living organisms, the term biological engineering can be applied more broadly to include agricultural engineering.
The first biological engineering program was created at University of California, San Diego in 1966, making it the first biological engineering curriculum in the United States.[12] More recent programs have been launched at MIT[13] and Utah State University.[14] Many old agricultural engineering departments in universities over the world have re-branded themselves as agricultural and biological engineering or agricultural and biosystems engineering, due to biological engineering as a whole being a rapidly developing field with fluid categorization. According to Professor Doug Lauffenburger of MIT,[13][15] biological engineering has a broad base which applies engineering principles to an enormous range of size and complexities of systems. These systems range from the molecular level (molecular biology, biochemistry, microbiology, pharmacology, protein chemistry, cytology, immunology, neurobiology and neuroscience) to cellular and tissue-based systems (including devices and sensors), to whole macroscopic organisms (plants, animals), and can even range up to entire ecosystems.
Education[edit]
The average length of study is three to five years, and the completed degree is signified as a bachelor of engineering (B.S. in engineering). Fundamental courses include thermodynamics, bio-mechanics, biology, genetic engineering, fluid and mechanical dynamics, kinetics, electronics, and materials properties.[16][17]
Sub-disciplines[edit]
Modeling of the spread of disease using Cellular Automata and Nearest Neighbor Interactions
Depending on the institution and particular definitional boundaries employed, some major branches of bioengineering may be categorized as (note these may overlap):
Organizations[edit]
References[edit]
External links[edit]
Navigation menu
Search
Interaction
Tools
In other projects
Print/export
Languages