I DID VERY INTERESTING, INNOVATIVE, IMPORTANT AND DETAILED GRAPHICS ABOUT VARIATIONS OF ALL MICE WEIGHTS OF DIFFERENT AGES DURING ALL EXPERIMENTAL TIME OF ´´MY´´ DISSERTATION. THEY´RE AVAILABLE IN THIS BLOG AND ARE VERY IMPORTANT TO THE SCIENTIFIC COMMUNITY!! THE DIFFUSION OF RELEVANT KNOWLEDGE IS ALWAYS ESSENTIAL FOR A COUNTRY PROGRESS. NEW SCIENTIFIC DISCOVERIES NEED TO EMERGE URGENTLY !! BELOW YOU CAN DO DOWNLOAD OF THESE GRAPHICS AND OTHER DOCUMENTS RELATED TO SCIENCE, TECHNOLOGY AND INNOVATION. SO, SHARE THESE GRAPHICS AND OTHER DOCUMENTS TO OTHER PEOPLE KNOW ABOUT IT AND PERHAPS USE THEM AS AN EXCELLENT REFERENCE IN THE SCIENTIFIC RESEARCHES. @ PERSON – PEOPLE – ANALYSIS – TIME – DATA – GRAPHICS – RESEARCHES – VISION – READING – SPEAKING – LISTENING – INFORMATION – KNOWLEDGE – INTENTIONS – INNOVATIONS – CHANGES – DATA INTERPRETATIONS – NEW INNOVATIONS – INTERNET – BOOKS – GRAPHICS INTERPRETATIONS – GRAPHICS COMPARISONS – INFLUENCES – TIME – SUBSTANCES – DRUGS – VACCINES – NEW MEDICAL DEVICES – WORLD HISTORY – NEW TECHNOLOGIES – HUMAN ENERGY – WORK – NEW SCIENTIFIC DISCOVERIES – SCIENCE – GRAPHICS ANALYSIS – AGES – AGE – GENETICS – PHYSIOLOGY – MIND – MOLECULAR BIOLOGY – STATISTICS – BIOSTATISTICS – HUMAN LONGEVITY
Mestrado – ´´My´´ Dissertation – Tabelas, Figuras e Gráficos – Tables, Figures and Graphics

Impact_Fator-wise_Top100Science_Journals
GRUPO_AF1 – ´´my´´ dissertation
GRUPO_AF2 – ´´my´´ dissertation
GRUPO AFAN 1 – ´´my´´ dissertation
GRUPO AFAN 2 – ´´my´´ dissertation
Slides – mestrado – ´´my´´ dissertation
CARCINÓGENO DMBA EM MODELOS EXPERIMENTAIS
Avaliação da influência da atividade física aeróbia e anaeróbia na progressão do câncer de pulmão experimental – Summary – Resumo – ´´my´´ dissertation
Positive Feedbacks by Facebook and Twitter about this Blog, like the very important, innovative and detailed graphics I did about variations of all mice weights (Control and Study Groups) of different ages during all experimental time of ´´my´´ dissertation. Note: I have received positive feedbacks about this Blog by LinkedIn, E-mails and Instagram too. @ Internet invitations I received by direct messages to participate in very important science events worldwide in less than 1 year because I participated of great researches in Brazil and other informations @ Links & The next step in nanotechnology | George Tulevski & Animated Nanomedicine movie @ Nanotechnology Animation & Powering Nanorobots & The World's Smallest Robots: Rise of the Nanomachines & Building Medical Robots, Bacteria sized: Bradley Nelson at TEDxZurich @ Mind-controlled Machines: Jose del R. Millan at TEDxZurich & The present and future of brain-computer interfaces: Avi Goldberg at TEDxAsheville & Future of human/computer interface: Paul McAvinney at TEDxGreenville 2014 @ Bio-interfaced nanoengineering: human-machine interfaces | Hong Yeo | TEDxVCU @ Very important images, websites, social networks and links – https://science1984.wordpress.com/2019/03/17/feedbacks-on-facebook-related-to-researches-i-participated-in-brazil-for-example-the-graphics-i-did-about-variations-of-all-mice-weights-control-and-study-groups-of-different-ages-during-all-exper/
CARCINÓGENO DMBA EM MODELOS EXPERIMENTAIS
Feedback positivo de pessoas sobre minha dissertação pelo Messenger – Facebook. Positive feedback of people about my dissertation, blog and YouTube channel by Facebook – Messenger. Ano – Year: 2018
My suggestion of a very important Project…
LISTA DE NOMES – PEOPLE´S NAMES – E-MAIL LIST – LISTA DE E-MAILS
A Psicossomática Psicanalítica
O Homem como Sujeito da Realidade da Saúde – Redação
Frases que digitei – Phrases I typed
Nanomedicina – Texto que escrevi. Nanomedicine – Text I typed(1)
MÉTODOS DE DOSAGEM DO ÁCIDO HIALURÔNICO
Impact_Fator-wise_Top100Sciene_Journals
Positive feedback of people about my dissertation, blog and YouTube channel by Messenger (Facebook). Feedback positivo de pessoas sobre minha dissertação, blog e canal do YouTube pelo Facebook (Messenger) Year / Ano: 2018 – positive-feedback-of-people-about-my-dissertation-blog-and-youtube-channel-by-facebook-messenger-ano-year-2018
@ AgeX and Lineage granted pluripotent patent @ These 10 countries top the ranks in chemistry research Where the best chemistry takes place & These are the happiest countries in the world @ The top 10 institutions for chemistry in 2018 – These 10 institutions in the Nature Index were the largest contributors to chemistry papers published in 82 leading journals in 2018 @ The top 10 countries for scientific research in 2018 These countries were the year's the largest contributors to papers published in the 82 leading journals tracked by the Nature Index
https://www.natureindex.com/news-blog/top-ten-countries-research-science-twenty-nineteen
https://www.natureindex.com/news-blog/ten-chemistry-institutions-twenty-nineteen-annual-tables
https://www.natureindex.com/news-blog/data-visualization-these-are-the-happiest-countries-world-happiness-report-twenty-nineteen
https://www.natureindex.com/news-blog/these-ten-countries-top-the-ranks-in-chemistry-research?fbclid=IwAR1RAAHmVBtmhUK9m2dP7OgoAeO7Usi-HcyLPvNVzFgauHQdFX9TDPmeeS8
http://www.google.com https://www.longevity.technology/agex-and-lineage-granted-pluripotent-patent/?fbclid=IwAR2TWk9KdayckokD32jiySh5jhLz4nj8gghYBVgnfjLqwl9k6JmF2-Rp2y0
http://www.famerp.br http://www.uftm.edu https://news.harvard.edu/gazette/story/2018/01/houghton-librarys-rare-objects-inspire-students/?fbclid=IwAR3PvurtAinx20J7QAGk-EJAnRGLkiEVIyZsEv73eWQRIJm-6Cjr1CUjkXM
http://www.facebook.com http://www.twitter.com http://www.linkedin.com http://www.gmail.com http://www.google.com http://www.youtube.com http://www.harvard.edu http://www.ucla.edu http://www.mit.edu http://www.nasa.gov http://www.nobelrpize.org http://www.forbes.com http://www.instagram.com http://www.yahoo.com http://www.wordpress.com
skip to main contentSign inSubscribe
China's CRISPR babies: Read exclusive excerpts from the unseen original researchSearch + Menu
MS TECH
China's CRISPR babies: Read exclusive excerpts from the unseen original research
He Jiankui's manuscript shows how he ignored ethical and scientific norms in creating the gene-edited twins Lulu and Nana.
by Antonio RegaladoDec 3, 2019
Earlier this year a source sent us a copy of an unpublished manuscript describing the creation of the first gene-edited babies, born last year in China. Today, we are making excerpts of that manuscript public for the first time.
Titled "Birth of Twins After Genome Editing for HIV Resistance," and 4,699 words long, the still unpublished paper was authored by He Jiankui, the Chinese biophysicist who created the edited twin girls. A second manuscript we also received discusses laboratory research on human and animal embryos.
Also in this package
The metadata in the files we were sent indicate that the two draft papers were edited by He in late November 2018 and appear to be what he initially submitted for publication. Other versions, including a combined manuscript, may also exist. After consideration by at least two prestigious journals, Nature and JAMA, his research remains unpublished.
The text of the twins paper is replete with expansive claims of a medical breakthrough that can "control the HIV epidemic." It claims "success"—a word used more than once—in using a "novel therapy" to render the girls resistant to HIV. Yet surprisingly, it makes little attempt to prove that the twins really are resistant to the virus. And the text largely ignores data elsewhere in the paper suggesting that the editing went wrong.
We shared the unpublished manuscripts with four experts—a legal scholar, an IVF doctor, an embryologist, and a gene-editing specialist—and asked them for their reactions. Their views were damning. Among them: key claims that He and his team made are not supported by the data; the babies' parents may have been under pressure to agree to join the experiment; the supposed medical benefits are dubious at best; and the researchers moved forward with creating living human beings before they fully understood the effects of the edits they had made.
Because these documents relate to one of the most important public interest issues of all time—the ability to change human heredity using technology—we here present excerpts from the "twins" manuscript, together with some of the experts' comments, and explain the questions they raise. The excerpts are in the order in which they appear in the paper.
To understand why the manuscripts have remained unpublished up to now, read the accompanying article on He's attempts to get them into scientific journals. For the case for making their content public, read the op-ed by Kiran Musunuru, a gene-editing specialist at the University of Pennsylvania, who argues the Chinese data shows that gene-editing for reproduction is unsafe and premature.
1. Why aren't the doctors among the paper's authors?
The manuscript begins with a list of the authors—10 of them, mostly from He Jiankui's lab at the Southern University of Science and Technology, but also including Hua Bai, director of an AIDS support network, who helped recruit couples, and Michael Deem, an American biophysicist whose role is under review by Rice University. (His attorney previously said Deem never agreed to submit the manuscript and sought to remove his name from it.)
It's a small number of people for such a significant project, and one reason is that some names are missing—notably, the fertility doctors who treated the patients and the obstetrician who delivered the babies. Concealing them may be an attempt to obscure the identities of the patients. However, it also leaves unclear whether or not these doctors understood they were helping to create the first gene-edited babies.
To some, the question of whether the manuscript is trustworthy arises immediately.
—Hank Greely, professor of law, Stanford University: We have no, or almost no, independent evidence for anything reported in this paper. Although I believe that the babies probably were DNA-edited and were born, there's very little evidence for that. Given the circumstances of this case, I am not willing to grant He Jiankui the usual presumption of honesty.
2. The researchers' own data don't support their main claims
The abstract, or summary, lays out the aim of the project—to generate humans resistant to HIV—and the main results. It states that the team was "successfully" able to "reproduce" a known mutation in a gene called CCR5. The small percentage of people born naturally with this mutation, known as CCR5 delta 32, can be immune to infection by HIV.
But the summary goes well beyond what the data in the paper can back up. Specifically, as we'll see later, the team didn't actually reproduce the known mutation. Rather, they created new mutations, which might lead to HIV resistance but might not. They never checked to see, according to the paper.
—Fyodor Urnov, genome-editing scientist, Innovative Genomics Institute, University of California, Berkeley: The claim they have reproduced the prevalent CCR5 variant is a blatant misrepresentation of the actual data and can only be described by one term: a deliberate falsehood. The study shows that the research team instead failed to reproduce the prevalent CCR5 variant. The statement that embryo editing will help millions is equal parts delusional and outrageous, and is akin to saying that the 1969 moonwalk "brings hopes to millions of human beings seeking to live on the moon."
—Rita Vassena, scientific director, Eugin Group: Approaching this document, I was hoping to see a reflective and mindful approach to gene editing in human embryos. Unfortunately, it reads more like an experiment in search of a purpose, an attempt to find a defensible reason to use CRISPR/Cas9 technology in human embryos at all costs, rather than a conscientious, carefully thought through, stepwise approach to editing the human genome for generations to come. As the current scientific consensus indicates, the use of CRISPR/Cas9 in human embryos destined to give rise to a pregnancy is, at this stage, unjustified and unnecessary, and should not be pursued.
3. Gene-editing embryos won't bring HIV under control, especially in the worst-affected countries
The end of the abstract and beginning of the main text is where the authors justify their research. They suggest that gene-editing babies could save millions of people from HIV infection. Our commenters call this claim "preposterous" and "ludicrous," and point out that even if the CRISPR method works to create people who are HIV resistant, it's unlikely to be practical in places where HIV is rampant, such as in the southern part of Africa.
—Rita Vassena: This work offers little justification for the editing and subsequent transfer of human embryos to generate a pregnancy. The idea that editing-derived embryos may one day be able to "control the HIV epidemic," as the authors claim, is preposterous. Public health initiatives, education, and widespread access to antiviral drugs have been shown to control the HIV epidemic.
—Hank Greely: That this is a plausible way to "control the HIV epidemic" seems ludicrous. If every baby in the world were given this variation (beyond unlikely), it would begin to affect HIV infection substantially in 20 to 30 years, by which time we should have much better methods of stemming the epidemic—as well as existing methods that have substantially, if not yet sufficiently, slowed it. The 64% increase in infections in China (if true) is from a very low base. China has a substantially lower rate of HIV infection than Western countries. The situation in some developing countries remains more serious. But that this high-tech response is likely to be helpful in those countries is not plausible.
4. The parents might have wanted to take part for the wrong reasons
Contrary to some interpretations, the point of using CRISPR on the babies' DNA wasn't to prevent them from catching HIV from their father, who was infected. As the paper describes, this was achieved by sperm washing, a well-established technique. Instead, the purpose of the editing was to give the children immunity to HIV later in life. Thus, the experiment didn't provide clear, immediate medical benefits to either the parents or the children. Why did the couple agree? One reason may have been to access fertility treatment at all.
—Rita Vassena: I find it worrying that the husband in the couple offered this experimental genome editing was positive to HIV infection, as one can imagine the unnecessary emotional pressure on the couple to consent to a procedure offering no improvement to the patient and their children's health, but carrying a potential risk of negative consequences. It is worth remembering that HIV infection is not passed on through generations like a genetic disease; the embryo needs to "catch" the infection. For this reason, preventive measures such as controlling the viral load of the patient with appropriate drugs, and careful handling of the gametes during IVF, can avoid contagion very efficiently. Current assisted reproductive techniques ensure safe procreation for HIV-positive men and women, avoiding both horizontal (between partners) and vertical (between parent and embryo/fetus) transmission, making the editing of embryos in these cases unnecessary. In fact, the couple in the experiment did undergo such ART procedures, consisting in this case of an extended wash of semen to remove all seminal fluid, which may harbor HIV. Extended sperm washing has been used for almost two decades in IVF laboratories worldwide and in thousands of patients; in ours and others' experience, it is safe for both parents and their future children and does not entail invasive manipulation of embryos.
—Jeanne O'Brien, reproductive endocrinologist, Shady Grove Fertility: Being HIV-positive in China carries a significant social stigma. In spite of intense familial and societal obligations to have a child, HIV-positive patients have no access to treatment for infertility. The social context in which the clinical study was carried out is problematic and it targeted a vulnerable patient group. Did the study provide a genetic treatment for a social problem? Was this couple free from undue coercion?
5. The gene edits weren't the same as the mutations that confer natural HIV resistance
Here, the researchers describe the changes CRISPR actually made to the twins. They removed a few cells from the IVF embryos to look at their DNA, and found that edits intended to disable the CCR5 gene had indeed taken hold.
But while they "expect" these edits to confer HIV resistance by nullifying the activity of the gene, they can't know for sure, because the edits are "similar" but not identical to CCR5 delta 32, the mutation that occurs in nature. Moreover, only one of the embryos had edits to both copies of the CCR5 gene (one from each parent); the other had only one edited, giving partial HIV resistance at best.
—Hank Greely: "Successfully" is iffy here. None of the embryos got the 32-base-pair deletion to CCR5 that is known in millions of humans. Instead, the embryos/eventual babies got novel variations, whose effects are not clear. As well, what does "partial resistance" to HIV mean? How partial? And was that enough to justify transferring the embryo, with a CCR5 gene never before seen in humans, to a uterus for possible birth?
6. There could have been other, unwanted CRISPR edits
CRISPR isn't a perfect tool. Trying to edit one gene can sometimes create other, unintended changes elsewhere in the genome. Here the team discusses their search for such unwanted edits, called "off-target" mutations, and say they found just one.
The search was incomplete, however, and the manuscript also glosses over a key point: any cells the researchers took from the early-stage embryos to test didn't, therefore, actually contribute to the twins' bodies. The remaining cells, the ones that would multiply and grow to become the twins, could have harbored off-target effects too, but there would have been no way to know that in advance of starting the pregnancy.
—Fyodor Urnov: An egregious misrepresentation of the actual data that can, again, only be described as a blatant falsehood. It is technically impossible to determine whether an edited embryo "did not show any off-target mutations" without destroying that embryo by inspecting every one of its cells. This is a key problem for the entirety of the embryo-editing field, one that the authors sweep under the rug here.
7. The doctors treating the couple may not have known what was going on
Reporting by a variety of news outlets, including the Wall Street Journal, has charged that He's team tricked doctors by switching blood samples and that not all of them knew they were involved in creating gene-edited children. If true, that's a problem, since it's the duty of doctors to do what is in the best interest of the patient.
—Jeanne O'Brien: The IVF procedure described follows the same steps and time line whether or not CRISPR is used for genome editing. The Chinese physicians who performed the IVF may have been unaware of the father's HIV status or that the embryos were genetically modified. He Jiankui would have only needed a willing embryologist to inject CRISPR at the time of insemination. He's comments make it appear as if the physicians who performed the IVF were not involved in the subsequent decision regarding which embryos to select for transfer. This is a wake-up call to physicians involved in IVF: the science and technology will continue to progress, and desperate couples with infertility may overlook the unknowns or believe the technology is proven safe. Once we, the infertility physicians, knowingly transfer an embryo with germline editing, we are in essence confirming the safety of the modification to the parents and the future child. Is it ever possible to know that?
8. The manuscript misrepresents when the babies were born
By now, several media reports and people familiar with the research have established that the twins were born in October, not November. Why did He's team include a false date? It may have been to protect the anonymity of the patients and their twins. In a country the size of China, there could be more than ten thousand sets of twins born each month. The falsified date may have been an attempt to make their reidentification even more difficult.
9. It's not clear if there was a proper ethics review
The paper includes an exceptionally brief discussion of ethics. It says the research plan was registered with the China Clinical Trial Registry, but in fact the public registration occurred only after the twins were born.
—Hank Greely: Registered when? The answer is on November 8, 2018, after the births and very shortly before they were announced, and probably in order to increase publication potential. This was not a normal registration. Maybe there was an ethics approval—though that hospital has denied it. Who is telling the truth? Not sure we'll ever know. The phrase "we were told" about a comprehensive ethics review is not very powerful evidence. The article also does not discuss the Chinese ban on assisted reproductive services for HIV-positive parents. It has been reported that He had other men pretend to be the intended fathers for purpose of the required HIV tests. The article doesn't say this. It seems to me likely to be true—and damning. If true, it means He defrauded the Chinese regulatory process.
10. The researchers didn't test whether the HIV immunity worked before creating living human beings
Here the Chinese team outlines their plan to collect blood from the twins to see if their edited cells really resist HIV. That is something they could have tried to learn ahead of time, before creating the girls. Before transferring the embryos, they could have kept them frozen while they made identical edits in laboratory cells and tested the effects of HIV on those cells.
—Fyodor Urnov: This statement proves that the research team placed their interests above those of the couple who donated the embryos and of their prospective children. There is zero evidence in the manuscript supporting the essential expectation that the new forms of CCR5 would be HIV-protective. It was essential to have determined that before the embryos were implanted. They could have done so using a known assay: introduce the same edits into immune system cells in the laboratory and then infect them with HIV. Only the cells that have HIV-protective variants of CCR5 survive. The research team chose not to do that assay. Instead, they made children out of embryos that had forms of CCR5 of entirely uncertain functional impact. Were the researchers in a rush? Did they simply not care? Whatever the explanation, this egregious violation of elementary norms of ethics and of research borders on the criminal.
11. An American Nobelist may have helped He justify his experiment
The article's conclusion contains an unexpected digression that puts forth an entirely new justification for the research, one that connects the project to the heart of the HIV epidemic in Africa. It's that many uninfected children of African mothers with HIV suffer a syndrome called "HEU" that makes them more susceptible to a variety of childhood illnesses. The authors say genome editing could be a "novel strategy" against HEU.
There isn't any evidence for this idea, but there are some clues about where He got it. In an email he sent on November 22 to Craig Mello, a biologist at the University of Massachusetts who at the time was an advisor to one of his companies, He thanked Mello for suggestions on the topic and enclosed in his email the same paragraph above.
Does that mean Mello, a winner of the 2006 Nobel Prize for medicine, contributed a key idea to the paper? Mello was told about the twins project early on but, through a spokesman, says he never gave He advice on how to write the paper. According to He's email, however, any such interaction was meant to remain unacknowledged. "Again, I won't tell people you know what is happening here," he wrote to Mello.
12. The project had other supporters, but some key information is missing
The manuscript concludes by thanking a list of people who, according to He, gave him direct feedback on draft versions of the text or other advice. In an acknowledgement for "editing" the text, he names Mark Dewitt, a researcher at the University of California. Dewitt didn't reply to emails but earlier gave a description of his role, saying he had warned against the project. William Hurlbut, an ethicist at Stanford, says he gave ethics advice to He but didn't know that the Chinese scientist had created children.
He also thanks W.R. "Twink" Allen, an equine reproduction specialist in the United Kingdom, and Allen's onetime student Jin Zhang, also known as John Zhang, who is now head of New Hope Fertility Center in New York, one of the largest in the US. According to reports, Zhang was planning with He late last year to open a medical tourism business for gene-edited babies.
Of these names, only Allen's has not previously been cited in connection with the CRISPR-baby research. Allen did not reply to attempts to contact him by email. Zhang, who has not been forthcoming about his role, told us he was not familiar with the manuscript. "I have never seen it," he told us in October.
The version of the twins manuscript we have is missing two critically important disclosures usually present in scientific papers. First, it gives no information about who funded the project or what financial interests the authors have in the outcome. Also missing is a section in which each author's scientific contribution is detailed. This means the text does not explicitly describe the role of the single non-Chinese author, Michael Deem of Rice University in Texas. The nature of Deem's role—particularly any hands-on involvement with the patients—could determine penalties that Deem, or his university, could face. Deem's lawyers did not answer questions, including a request for copies of his past statements, which sought to minimize his role in the research. Rice says its investigation is ongoing.
13. The researchers ignored evidence that the gene edits weren't uniform
In data attached to the paper, in the so-called "supplementary" material, are tables that He previously showed publicly. It shows chromatograms, or the readout of the DNA sequences found in the embryos and birth tissues of the twins (the umbilical cord and placenta) when his team tried to measure what editing had happened to the CCR5 gene.
Some observers, including Musunuru in our accompanying op-ed, say these data show clearly that the embryos are "mosaic," meaning that different cells in the embryo were edited differently. He says presence of multiple edits is visible in the chromatograms, where several distinct readings are registered in overlapping signals at a given DNA position.
The implication of the data is that the twins' bodies could be composites of cells edited in different ways, or not at all. That, Musunuru points out, means only some of their cells might have the HIV-resistant gene edit; it also means some might have undetected "off-target" edits, which could potentially cause health problems. The problem of mosaicism was well known to He from his experiments on animal embryos. One of the mysteries of the research project is why He chose to proceed with embryos if they were flawed in this way.
Sign up for The Download — your daily dose of what's up in emerging technology
Also stay updated on MIT Technology Review initiatives and events?YesNo
In his manuscript, He doesn't resolve the mystery. It says only, "The CCR5 gene was deep sequenced for all samples to examine the mosaicism of gene editing." There's no interpretation of what was found, and no acknowledgement that the data seem to show mosaicism or that it's a problem.
—Fyodor Urnov: They should have worked and worked and worked until they reduced mosaicism to as close to zero as possible. This failed completely. They forged ahead anyway.Read the whole story 3456 words
DNA dating
Dec 11Here are some actual facts about George Church's DNA dating company
It's called Digid8 and will try to use your genes to make sure you never meet the wrong person.
Tech Policy19m
At the opening keynote of a prominent AI research conference, Celeste Kidd, a cognitive psychologist, challenged the audience to think critically about the future they want to build.
SpaceDec 12
Scientists have mapped out Mars's upper atmosphere wind patterns for the first time. The findings, published Thursday in Science, reinforce our understanding of the Martian climate as equal parts…
ExpandQuantum ComputingDec 12
Quantum key distribution is being touted as the future of cybersecurity, and China has gone all in.
Digital currency
Dec 10China may be just about to launch its digital currency in two cities
Real-world tests of the system are set to begin soon, according to a local news report.
01.China says its digital currency will have "controllable anonymity"—but who will control it?Nov 201902.China is about to launch its own digital currency. Here's what we know so far.Sep 201903.Facebook has finally unveiled Libra, its digital currencyJune 2019
SPONSORED
The next wave of digital transformation is here. Demand for seamless end user experiences and the need to build new business models coupled with the rise of exponential technologies such as cloud, AI, 5G, blockchain and quantum, amongst others, is reshaping business platforms and architectures.
Read moreProduced in association with IBMTech PolicyDec 12
India shut down the internet in the state of Assam on Thursday, after citizens took to the streets to protest a controversial new citizenship rule. It's the latest example of a worrying worldwide…
ExpandHumans and TechnologyDec 12
YouTube is responding to allegations that it allows racist and homophobic harassment on its platform. But now it has to actually enforce it….
ExpandDigital ethicsDec 12
It's possible to limit the harm synthetic media tools might cause—but it won't happen without effort.
Sign up for The Algorithm — artificial intelligence, demystified
Also stay updated on MIT Technology Review initiatives and events?YesNoClimate ChangeDec 11
The first flight of a fully electric commercial aircraft took place yesterday around Vancouver, Canada. It lasted just 15 minutes….
ExpandAdvertisement
FOLLOW
Friday, Dec 13th 2019 6AM 18°C 9AM 25°C 5-Day Forecast
Doctors bring a DEAD heart 'back to life' by pumping it full of oxygen, blood and electrolytes in groundbreaking procedure that could save the lives of thousands waiting for an organ transplant
Duke University doctors have re-animated a heart after its donor died in a first for the US
Every day, 20 Americans die waiting for donated organs
Worldwide, there is a constant shortage of donor organs, and many go to waste because they can't be transplanted quickly enough
Typically a donor heart must be harvested from a brain dead donor whose heart is still beating to keep the tissue from dying too fast
Now, doctors can use a technique called warm perfusion to reinvigorate the organ with blood, oxygen and electrolytes
It was first done in the UK ion 2015, and Duke has now become the first US hospital to complete a donation after cardiac death heart transplant
By NATALIE RAHHAL DEPUTY HEALTH EDITOR FOR DAILYMAIL.COM
PUBLISHED: 16:15 GMT, 2 December 2019 | UPDATED: 16:16 GMT, 2 December 2019
151kshares91View comments
Doctors have now brought an adult heart back to life to transplant it into a person in need of a new organ for the first time in the US.
Duke University surgeons harvested the heart from a dead donor whose blood had already stopped circulating through their body.
They then used a pioneering technique to run blood back into the disembodied heart, so it would beat once more, a process documented in a surreal video tweeted by one of the doctors involved in the historic operation.
The heart was successfully transplanted into a recipient, a win that suggests far more will be eligible for donation in the future as doctors are able to beat the clock and keep the organ alive for outside of a body. Duke doctors bring dead heart back to life for transplantLoaded: 0%Progress: 0%0:00PreviousPlaySkipMuteCurrent Time0:00/Duration Time0:18FullscreenNeed Text
A human heart was transplanted for the first time ever in 1967 in South Africa. A year later, Stanford University doctors performed the first such transplant in the US.
By 2018, over 3,400 heart transplants were performed across the US.
Heart transplants are now relatively common, but there's a constant shortage of organs – hearts as well as others, like livers, lungs and kidneys – in the US and worldwide.
Less than half of Americans in the US – about 45 percent – are registered as organ donors.
The pool shrinks further after they pass away.
Many organs are too damaged or in poor conditions that render them unusable.
Still others may be cast aside based on their donors' medical histories, lifestyles or infections they've contracted.
The transplant wait list in the US is over 100,000 people long, and 20 die every day waiting for new organs.
In an effort to address this, doctors are constantly working on new ways to broaden the donor pool.
RELATED ARTICLES
SHARE THIS ARTICLE
Share
Simply asking more Americans to register as organ donors isn't enough. In recent years, the transplant community has expanded that pool most significantly by allowing the transplantation of organs from donors who tested positive for hepatitis C.
In addition to meeting health criteria, time plays a significant role in the viability of organs.
The tissue that makes up the heart starts to die shortly after it stops beating, making it unusable. In fact, by the time a heart stops naturally, it's already been running on a low supply of oxygen, that the tissue has been dying before circulatory death could be proclaimed.
So transplant surgeons are confined to using hearts from donors who are declared brain dead, but whose other vital organs are still functioning.
Historically, the best defense against the heart's decay has been keeping the organ at very cold temperatures. Even then, hearts are only viable after spending four to six hours outside the body.
But if doctors can instead get a heart beating again after removing it from the donor's body, the organ will be 'alive' once more, independent of the person who has died.
And they won't have to harvest solely from brain dead donors with still-beating hearts.
+1
The so-called heart-in-a-box technique keeps the organ beating by keeping it warm and pumped full of blood, oxygen and electrolytes, potentially adding hours to its viability period
To do so, surgeons remove the heart and quickly connect it to a series of tubes that mechanically feed it blood, oxygen and electrolytes.
Nurtured once more, the heart muscle is 'reanimated,' and jumps back into action.
The technique, called warm perfusion, was used to do a human heart transplant for the first time ever at Royal Papworth Hospital in the UK in 2015.
Since then, the hospital, which is the nation's main center for both heart and transplants, has performed some 75 heart transplants after the donor's circulation stopped, estimates Dr Jacob Schroder, one of the heart surgeons involved in the Duke University procedure.
He and his team are now the first in the US to perform a donation after cardiac death (DCD) heart transplantation in the US.
Proof of concept that doctors here can do the procedure, Dr Schroder hopes, will mean more hearts will be viable for more patients.
'This is the first time in the US, which is a huge deal because transplant need and volume is so high, but a few centers around the world, including Papworth, have pioneered this effort,' he told DailyMail.com in an email.
Share or comment on this article:
Doctors bring a dead heart 'back to life' for groundbreaking transplant
Mind-Boggling Geography FactsFar & Wide Sponsored Links 50 Most Popular Dog Breeds, RankedFamilyMinded20 Escândalos que o Discovery Channel tentou esconder dos espectadoresDesafio Mundial Sponsored Links Incredible footage captures 'three suns' appearing in the sky over China due a rare natural phenomenonResidents of the Chinese city of Khorgas were stunned to see what looked like three suns hanging above the horizon yesterday. The scene is caused by an optical illusion, called a 'sun dog'.NewsHuman Barbie Takes Off Makeup, Doctors Have No WordsHashtagchatter Sponsored Links Jewish Labour supporters hail Britain's 'damning verdict' on Jeremy Corbyn: 'Relieved' community slams leader's 'legacy of anti-Jewish hatred' and his 'institutionally racist Labour Party'Labour Against Antisemitism has demanded that Mr Corbyn resigns immediately so a new candidate can be brought in to sweep away his 'legacy of anti-Jewish hatred'.NewsOs homens mais baixinhos de Hollywood e suas verdadeiras alturasHolaGente Sponsored Links
Comments 91
Share what you think
The comments below have not been moderated. View all
The views expressed in the contents above are those of our users and do not necessarily reflect the views of MailOnline.
Loading…
We are no longer accepting comments on this article.Chinese 'slapping therapist' whose six-year-old diabetic patient died after he told the boy's parents to stop giving him insulin is jailed for seven yearsHong Chi Xiao, 56, was jailed for manslaughter for breaching the duty of care he owed the boy through gross negligence following a slapping and stretching workshop in Hurstville, Sydney in April 2015.NewsNHS winter crisis: Worst EVER delays in A&E and for cancer treatment as waiting list for surgery reaches ANOTHER record-high amid spike in flu and norovirus casesHealthThai girls school bans pupils from having bangs and threatens to expel anyone with the hairstyle NewsUm dos melhores smartwatches do mundo é vendido 5 vezes mais barato no BrasilXWatch Sponsored Links What's the best dog for YOUR star sign? Empathetic Pisces needs a boisterous Chihuahua to keep them optimistic while playful Aries suits a fun LabradorResearch by British pet food retailer Webbox Naturals has identified the dog personalities that fit best with each sign, with Taurean pet-owners favouring Beagles to match their loyal nature.FemailCasa cheirava tão mal que os vizinhos chamaram a polícia, então eles descobriram issoDesafio MundialLanguage expert shares the secret to learning a language in 15 mins a dayBabbel Sponsored Links
MORE TOP STORIES
BingSite WebEnter search term:Search
DON'T MISS
Strictly's David James and Nadiya Bychkova put on a cosy display as they're caught sharing intimate hug during rehearsals for show's finale
I'm A Celeb fans brand Dan Osborne 'smug' and 'sickening' as he reunites with victorious wife Jacqueline Jossa amid threesome cheating claims
Inside Loose Women's boozy Christmas party: Christine Lampard and fellow stars have 'a bit too much to drink' during festive feast, and Linda Robson returns!
Demi Rose struggles to maintain her modesty in minuscule snakeprint bikini as she enjoys her last day in Thailand aboard luxury boatSizzling
Kim Kardashian underwent FIVE operations within a year and a half to 'fix the damage' caused by pregnancy following the North and Saint's births
Emilia Fox is 'engaged to boyfriend Luc Chaudhary and plans to have children as soon as they are wed'… three years after split from ex Marco Pierre White
'Showbiz is not good for kids!' Ryan Reynolds jokingly despairs as he reveals daughter James, 4, wants to be an actorConcerned dad
J. K. Rowling looks chic in a teal floral dress as she continues to flaunt her glamorous new look with husband Neil Murray at glitzy gala in New York
Amanda Bynes engages in tense discussions as she heads to court after 'fleeing sober living facility'Troubled star
Katherine Ryan reveals her secret civil partnership to childhood sweetheart in Denmark and jokes that daughter Violet, 10, 'FLIPPED OUT'
ADVERTISEMENT
Emily Ratajkowski poses in lacy lingerie with a fellow model while teasing a new release… after modeling 'f**k Harvey' tattoo on her arm
Hugh's sorry now? The moment Hugh Grant saw exit poll announcing a huge Tory majority after he spent weeks backing anti-Boris campaign
David Beckham is starstruck after he 'finally' gets to meet Mary Poppins as the footballer goes backstage at the popular West End show
Eva Longoria looks effortlessly chic in an all-black ensemble as she celebrates the launch of the CRK + Vimmia CollectionElegant
Summer Monteys-Fullam puts on a sultry display as she poses in lingerie and sparkly boots… after breaking her silence on Paul Hollywood NDA drama
Inside Sam Faiers' VERY extravagant Christmas party: Star pulls out all the stops as she covers her dining room in balloons and floral displays
From skincare to sleep spray: 10 beauty and grooming gifts sure to make this their best Christmas everAD FEATURE
Taylor Swift SLAMS Scooter Braun and 'toxic male privilege' during empowering Woman of the Decade speech at Billboard Women in Music event
Nicki Minaj takes the plunge as she is honoured at Billboard Women in Music awards in LA… and pays tribute to late friend Juice WRLD
Lily Allen says Britain is RACIST: Singer believes Boris Johnson only stormed to victory because 'racism and misogyny runs so deep in this country'
Doctor Who star Lenny Henry claims TV bosses would rather cast a DOG than a black Time Lord… and claims BBC is still 'long way away' from diversity
Jameela Jamil wears peach suit as her beau James Blake pulls out all the stops in VERY eccentric black coat at Billboard Women In Music Awards
Liam Payne flaunts his bold fashion sense in a pair of metallic tracksuit bottoms as he strolls hand-in-hand with girlfriend Maya Henry in Paris
Trust in the future: How smart meters are helping the National Trust go greener – and how YOU can, too!AD FEATURE
Adam Sandler reunites with Cole Sprouse at Uncut Gems premiere… 20 years after co-starring in Big Daddy together Reunited
Justin Timberlake spreads holiday cheer on Ellen DeGeneres giveaway show… taped before public apology to wife Jessica BielAmid marriage woes
BAZ BAMIGBOYE: Charlize Theron recalls her anger at being sexually harassed by director during her very first auditionSpeaking out
Alanis Morissette recalls working with sleazy male musicians as she accepts Icon Award at Billboard Women in Music honors in LA
Naomi Campbell looks effortlessly chic in a trench coat with thigh-high boots as she goes on a shopping spree in Beverly HillsStylish
Lizzo 'is NOT banned from the Staples Center' after thong dance during recent NBA game in LA as they declare 'She 'is welcome here anytime'
Kendall Jenner mocks Kylie's inflated lips as she smears gloss over her face to copy her sister's trademark over-lined lookPucker up
Last minute Christmas deals: Skincare lovers are snapping up this best-selling Olay anti-ageing moisturiser for less than half price on AmazonPROMOTED
I'm A Celeb: James Haskell has NO regrets after branding campmates 'stupid'… as Chloe's claims he had only had one 'hangry' day leave fans baffled
Leonardo DiCaprio, 45, carries dish of cake as he and girlfriend Camila Morrone, 22, chat behind Italian restaurant after slipping out back door
Blake Shelton gets pressured to pop the question to Gwen Stefani by Ellen as she reminds him 'time is ticking'Under pressure

Amanda Bynes 'flees sober living facility and drops out of school' amid fears that the actress may be 'backsliding' into drug use
Dan Osborne marks wife Jacqueline Jossa's I'm A Celebrity win with a new leg tattoo after jetting back to the UK following 'threesome' claims
'Most beautiful girl in the world' Thylane Blondeau shows off her stellar sense of style in black dress with matching jacket at charity dinner
Taylor Swift is enchanting in navy blue jumpsuit as she is honored as Woman of the Decade at Billboard Women in Music event in LA
Alicia Keys makes an impact in stylish purple pant suit at the Billboard Women In Music event in Los Angeles Pretty in purple
Emma Watson gives fans an insight into her handbag as she reveals the bizarre items she carries include a hot water bottle, glass straw and TOOTH MOUSSE
Kourtney Kardashian shares seductive selfies amid first-ever Poosh movie night and her latest feud with family being documented on KUWTK
Saoirse Ronan exudes elegance in an colourful lace gown and Florence Pugh stuns in cream as they lead the stars at the Little Women Paris Premiere
Kate Hudson is radiant in gold and sky blue plunging jumpsuit as she celebrates eco-friendly clothing line she launched this AprilStunning
ADRIAN THRILLS: Harry carries it off in style on his second solo album Supplying his own backing vocals
James Corden keeps things casual as he gets to work on set alongside his glamorous co-stars Meryl Streep and Nicole Kidman for The Prom
CHRISTOPHER STEVENS reviews last night's TV: Fizzing with festivity, Gregg looked in danger of going pop
Kendall Jenner has a supermodel night out in NYC with close pals Gigi and Bella Hadid… a week after THAT flirty straddling session in Miami
Sienna Miller looks angelic in sheer white mini-dress alongside glowing gal pal Emily Blunt for special screening of American Woman in NYC
Ellen DeGeneres looks casual cool as she enjoys retail therapy outing on Rodeo Drive with Kris Jenner's toyboy boyfriend Corey Gamble
Olivia Wilde defends her controversial portrayal of Kathy Scruggs in Richard Jewell and says she had no control over filmmaker decisions
Kate Beckinsale sports kooky floral leggings and a cropped white jumper as she runs errands in Beverly HillsLaid back
RHNJ star Teresa Giudice, 47, shows off sleek gym figure after recent broadcast depicts family struggles following Joe's deportation
Liam Payne steps out hand-in-hand with girlfriend Maya Henry as … after he described himself as the 'antichrist version of Harry Styles'
ADVERTISEMENT
Nikki Bella goes uber chic in asymmetrical top as she grabs lunch with boyfriend Artem Chigvintsev in Los Angeles Low-key couple
Maureen McCormick rates first kiss with on-screen brother Barry Williams as The Brady Bunch cast gathers on WWHLCandid

Phillip Schofield makes sly dig about Eamonn and Ruth amid THAT formal complaint as Alison Hammond jokes about the TV star being FIRED
Rosalia makes a pledge towards equality while accepting her Rising Star Award at the Billboard Women in Music AwardsTaking to the stage
Ariel Winter heads out for a lunch date with another handsome man just days after ex-boyfriend Levi Meaden moved out Bouncing back
Idina Menzel gets into the holiday spirit as she performs festive songs at the Apple Store in New York CityBroadway star
Courteney Cox carries her trusty Mason jar as she models casual ensemble out in Los AngelesStepping out
Jennifer Lopez and fiancé Alex Rodriguez glam up for University of Miami graduation bash… after sharing birthday tribute to her mother
Lauren Jauregui flashes midriff in white cropped jacket and slacks at Billboard Women In Music event in LAEx Fifth Harmony star
ADVERTISEMENT
Justin Bieber teases new music in 2020 about 'mental health and marriage'… four years after his last album
Khloe Kardashian dresses down in all black outfit while out shopping… following more Jordyn Woods dramaMoving on
Emilia Clarke commands attention in an elegant cream blouse as she cosies up to drama school pal David Mumeni
The X Factor: The Band's second episode only pulls in 1.65M viewers… with more people watching a supermarket documentary about Aldi
Kate Beckinsale shares sweet snap of her mother and stepfather as she gushes that they're the 'cutest people in the world'
Reese Witherspoon looks full of joy as she goes for a jog after The Hollywood Reporter's Women in Entertainment honor AND Golden Globes nod
Niecy Nash officially files for divorce from Jay Tucker amid strain over cosmetic surgery and career ambitionsWed in May 2011 on TLC show
Modern Family actress Sofia Vergara stuns as she rocks a tan coat and sky high heels for a shopping spree out in Beverly HillsBeaming
Game Of Thrones creators David Benioff and D.B. Weiss set Lovecraft graphic novel adaptation at Warner BrosNew project
Karlie Kloss cuts a chic look in stunning blue jumpsuit and white fur as she steps out for dinner in NYC
ADVERTISEMENT
Jacqueline Jossa's mum Selina shares a collage of snaps from her I'm A Celebrity stint… but only ONE of her husband Dan Osborne
BAZ BAMIGBOYE: Andrew Lloyd Webber's new Cinderella musical is without a home as producers decide whether to premiere the show on Broadway or in the West End
Fantastical, exuberant and corny, it's just the ticket for a family outing this Christmas: BRIAN VINER reviews Jumanji: The Next Level
Mike Bushell reveals he's had a lower FACELIFT by Kelly Brook's specialist after Strictly made him more conscious of his looks
Alicia Keys says she wants hiring women to become the new standard while at the Billboard x Amex Impact BrunchSpeaking out
I'm A Celeb winner Jacqueline Jossa 'turns down big TV interviews to concentrate on her marriage to Dan Osborne after threesome claims'
I'm A Celebrity's Jacqueline Jossa says the hardest thing about the show was missing husband Dan Osborne… as he reveals he voted for her to do the trials
Lin-Manuel Miranda's Broadway debut In The Heights soars in new trailer led by his Hamilton son Anthony Ramos
Lyrics for Elton John's hit Your Song fetch £180,000 at auction … after the handwritten first draft was put up for sale by his former seamstress
ADVERTISEMENT
Gabrielle Union says she 'doesn't take notes rooted in anti-blackness'… as she shares slideshow of her AGT hair looks: 'Unapologetically me'
Jason Aldean shares about his grief and recovery following the 2017 Las Vegas mass shooting as he reveals 'It was rough'Tough time
I'm A Celeb winner Jacqueline Jossa plants a kiss on husband Dan Osborne in first sighting since returning to UK… as the Jungle Queen gets back to reality
Harry Connick Jr. kisses wife Jill Goodacre and poses with their three daughters at opening of Broadway tribute show to Cole Porter
I'm A Celebrity: Kate Garraway's husband reveals he's got a swimsuit photo of her as his screensaver
I'm A Celebrity: Adele Roberts left in tears as Jane McDonald sends her a video message and reveals she carries a photo of her
The Sinner Season 3 trailer brings back Bill Pullman's Harry Ambrose who investigates a fatal car crash involving Matt Bomer
Channing Tatum proudly takes punches as daughter Everly flexes her boxing skills… amid custody feud with ex Jenna Dewan
Octavia Spencer suits up and Aaron Paul sports black beanie as they promote Apple's Truth be Told in New York City Photocall
ADVERTISEMENT
Sharon Osbourne, 67, and daughter Kelly twin in all-black gowns as she celebrates her theatre run at Nativity! The Musical gala
Stormi rocks out to Justin Timberlake's Can't Stop The Feeling as Kylie Jenner admits 'we watch this everyday'
EastEnders SPOILER: Phil Mitchell teams up with son Ben after learning that wife Sharon has been CHEATING on him
Paul McCartney reveals he's created an album of carols only for his family after struggling to find 'good Christmas records'
Viola Davis and Andre Braugher are set to star in brand new live episode of Norman Lear's Good Times on ABC
Strictly's Emma Weymouth flaunts her svelte figure in a dazzling sequinned silver dress for glam night out
Robin Thicke, 42, and his fiancee April Love Geary, 25, look jolly as they rally the kids together for family Christmas photo with Santa Claus
Frankie Bridge catches the eye in a ribbed crop top as she and husband Wayne enjoy a rare night off from parenting duties on dinner date
'She was on her f**king phone the whole time!' Davina McCall and Jonathan Ross had to be Rita Ora's 'mummy and daddy' while filming The Masked Singer
Billie Eilish lights up the Billboard Women In Music red carpet… one week after landing massive $25million deal for her documentaryGirl of the moment
ADVERTISEMENT
Jennifer Garner fearlessly leads the charge in water balloon fight as she films family-friendly movie Yes Day
Succession star Kieran Culkin reveals fans call him an 'a**hole' on the street as cast reflect on their favorite moments (including THAT Kendall rap)
Queen & Slim director Melina Matsoukas claims Golden Globe voters refused to watch her film following awards snub
Ronnie Ortiz-Magro lashes out at child's mother Jen Harley amid their latest row: 'I refuse to be bullied!!!'
Pregnant Danielle Armstrong and her crying mother Debbie cradle her growing bump after feeling her baby girl kick for the first time
Pregnant Lydia Bright looks glam as she covers her growing bump in a glittery wrap dress and joins her mum Debbie for Nativity! The Musical
Devon Sawa shares creepy letter from fan who calls him out for his role in stalker drama The FanaticWas urged to 'contact the police'
'It's her job to be Harry's wife, not change the royal dynamic': Prince Charles' Hollywood polo pal Stefanie Powers, 77, unloads on Meghan
Jamie Foxx leaves his 52nd birthday party with a mystery woman who is caught caressing his shoulder… six months after Katie Holmes split
ADVERTISEMENT
Roman Kemp returns to his radio show for the first time since leaving the jungle as he reveals why his girlfriend was 'CUT' from his exit scene
Paulina Porizkova admits she is 'not good' in a candid Instagram post about her grief over late husband Ric Ocasek – as she thanks her friends for their support in the months since his death
Lamar Odom, a self-confessed 'sex addict' who has slept with over 2,000 women, is ABSTAINING from intercourse before marriage
Kim Kardashian recalls the 'pain' of her pregnancy complications in new SKIMS campaign: 'It was all worth it'
$100m of purr-fection… or a catastrophe? TOM LEONARD explores why the critics' claws are out for the movie version of classic musical Cats
The Marvelous Mrs Maisel starring Rachel Brosnahan is renewed for a fourth season… after the show gets Golden Globe and SAG nominations
REVEALED – Corbyn's polling day ploy to convince celebs to back his party: Comedian claims leader's social media team asked him to tweet 'Labour'
Snooki DENIES she'll make a reality TV spinoff show with her family after quitting Jersey Shore: 'I don't want my kids to be degenerates like me'
Catherine Tyldesley sends fans wild as she shares a cryptic post about 'good news' after posting a throwback snap of her sizeable baby bump
ADVERTISEMENT
Miss Universe joins Miss USA and Miss America for a girls' night – as they celebrate making pageant history alongside Miss Teen USA
Jessica Biel flashes a winning smile to a friend as she returns to Instagram for first time since Justin Timberlake admitted to 'lapse in judgement' with co-star
Maya Jama puts on a VERY racy display in tiny white mini dress as she treats her team to a lavish Christmas party
Strictly's Oti Mabuse puts on a leggy display as she and Kelvin Fletcher leave It Takes Two… after being branded the bookies favourites to win
Harvey Weinstein undergoes three-hour surgery on his back in a New York hospital just a day after disgraced Hollywood producer used a walker to get to court
Jennifer Aniston posts heartwarming throwback photo from her childhood… after earning multiple nominations for her role on The Morning Show
Kim Kardashian, 39, admits she can be 'so mean' to Kourtney, 40, on KUWTK sneak peek… as Kendall Jenner calls eldest sibling 'judgmental'
John Legend is every inch the family man as he gives his little girl Luna a ride on his shoulders during father-daughter bonding session
Ryan Reynolds gives a sweet update on his new baby daughter with Blake Lively… but admits it's 'hard' being a father of three girlsDevoted dad
ADVERTISEMENT
Stacey Solomon admits she broke down in TEARS to a breastfeeding expert as she recalls the heartache of having to stop nursing her son
Kylie Jenner packs up dozens of bottles of alcohol as her Hidden Hills home undergoes a renovation ahead of the holidays
'It's like breaking up with somebody. They get upset': Peter Dinklage reveals why he thinks fans disliked the divisive Game of Thrones finale
Tamara Ecclestone dresses down as the make-up free star takes her delighted daughter Sophia, 5, to Nativity! The Musical's gala performance
Ronnie Wood, 72, playfully attempts to scribble on his stunning wife Sally, 41, as they attend a private viewing of his art collection after reuniting with ex Jo
Florence Pugh praises Little Women co-stars and gushes about forming a 'tight sisterhood'… after she was told to lose weight on another job
Margot Robbie reveals the moment she became completely starstruck while working alongside 'magical' Nicole Kidman on Bombshell movie
Johnny Galecki to produce spin-off sitcom The Griswolds… 30 years after starring in Christmas Vacation
Ashley Greene looks besotted with her husband of one year as they pick up Poinsettia plants at a grocery store
ADVERTISEMENT
Succession star Nicholas Braun will portray eccentric WeWork founder Adam Neumann in new series about startup scandal
Camilla's Christmas cheer! Duchess shares inside look at festive party on Instagram – as terminally ill children help decorate the tree
Charlize Theron runs errands with ceramic mug in hand as she ditches the glamour for windbreaker jacket and leggings
'They really loved each other but it didn't work out': Jake Bugg and model girlfriend Roxy Horner SPLIT after two years
Jordyn Woods poses in a bikini as she admits last 12 months have been 'greatest teacher'… after upsetting Khloe Kardashian with lie detector test
Harry Styles clutches a puppet version of himself, wears a pearl necklace and nail varnish as he hosts private listening event for his new album
Kim Kardashian debuts her 'stretchy' sleepwear collection for SKIMS just before Christmas: 'I'm always sleeping in these now'
Daisy Lowe nails festive chic in a black bedazzled tracksuit as she lets her hair down at pre-Christmas party
Khloe Kardashian sizzles in a white dress as she leans on sister Kim for support after Jordyn Woods' lie detector test over Tristan jolts the star
'I get so cross with him!' Margot Robbie reveals her bizarre bedroom habit that husband Tom Ackerley thinks is 'a tad ridiculous'
Camila Cabello slips into tight shiny leather pants as she stops by The Elvis Duran Z100 Morning Show
Juice Wrld's family breaks silence following rapper's death and say they hope his legacy will help others 'win their battles' against addiction
Prince Charles is all smiles as he studies artwork and photographs during opening of exhibition at the Romanian Cultural Institute
Inside Zara McDermott and Sam Thompson's Maldives trip: MIC couple brush aside THAT tearful chat as they enjoy scenic bike rides, snorkelling and breakfast by the sea
Survivor will pre-record its reunion season finale for the first time after player is kicked off for touching a production crew member's leg in his second incident of inappropriate touching
'Christ does not approve': Blake Shelton is slammed as a 'hypocrite' for performing a song called 'Hell Right' on The Voice
The Grand Tour: Jeremy Clarkson, James May and Richard Hammond make VERY cheeky puns as they promote feature-length special
Kim Kardashian thanks Jennifer Lopez for being the best 'study buddy' before Alex Rodriguez interrupts with a plea to make a snowman
Ariel Winter's moved on already! Modern Family star snuggles up to actor Luke Benward just weeks after Levi Meaden split
Rihanna shows her support for A$AP Rocky as she attends rapper's prison-themed performance in Sweden following his incarceration
Brad Pitt hasn't visited son Maddox at Korean university… but hopes 'they'll become closer' with timeFraught relationship since 2016
Elizabeth Hurley claims she has LESS privacy than Prince Harry and Meghan Markle as she insists celebrities have it harder than monarchy
Actor who plays Christine Keeler in new BBC drama on the Profumo affair says #metoo has made the scandal 'as relevant today as it was then'
PICTURED: Sam Mendes' grandfather who inspired his new movie 1917 after volunteering to take vital messages across No Man's Land
NBA star Victor Oladipo asks The Masked Singer's Nicole Scherzinger out on a date after being eliminated
Justin Theroux bundles up in olive jacket and jeans as he steps out with Lauren Norvelle in New York City
Loose Women's Carol McGiffin is left red-faced after her mobile phone rings live on air before she SITS on the device to try and stop itOops
Pregnant Iskra Lawrence showcases her baby bump in skimpy black lingerie as she reveals she's in a quandary over whether to do a gender reveal
Nicole Scherzinger, 41, and Thom Evans, 34, pack on the PDA and gaze lovingly at one another at cocktail barFuelling rumours
Halsey sends fans wild as she reveals her naturally curly hair… after previously slamming followers for claiming it is a WIGNatural curls
Kaia Gerber bundles up in a lush leopard coat as she fetches her morning coffee in New York City alongside a friendWinter chic
Selena Gomez finally announces name of her new album as well as the track list and release date: 'It's the most honest music I've ever made'
'That's the person I am now': Paul Hollywood's ex-wife Alex explains why she WON'T change her last name after their 'horrendous' divorce Keeping her name
'You f***ing little toerag!' Charlotte Crosby is FUMING after discovering ex Joshua Ritchie has signed up to Celebs Go Dating just weeks after their split
Ready for business! Ivanka Trump is all smiles as she leaves her home in a $4,000 Dolce & Gabbana suit before taking the stage at the White House for a childcare summit
'That happens in life!' Friends creator reveals motivation behind 'doomed' romance between Joey and RachelUnpopular relationship
Taylor Swift says 2020 'is a year where I have to be there for my family'… as singer gears up for 15-date tourPlanning to spend more time at home
Lizzo insists 'I stay in my own positive bubble' as the singer responds to criticism over her Lakers booty-baring outfitShrugging it off
'Are you mocking me?' Mariah Carey accuses Alison Hammond of poking fun at her after the presenter belted out a Christmas song mid-interview
Selena Gomez turns heads in an oversized pink trouser suit as the singer continues her style parade around LondonStylish
Fergie defends ex-husband Prince Andrew amid Epstein scandal that's been 'hard' for her, Beatrice and Eugenie – and likens herself to Meghan
Phoebe Waller-Bridge warmly embraces younger brother Jasper as they reunite for lunch date after in-demand star goes Christmas shopping in London
Comedian Chris Cotton passes away at 32… leaving his pregnant high school sweetheart wife in mourning
Love Island's Molly-Mae Hague displays her sizzling physique in barely-there swimsuit as she plugs new tanning range Stunning
Summer Monteys-Fullam looks in high spirits on shopping spree with lookalike mum Sabina… after breaking silence on Paul Hollywood NDA
Elizabeth Hurley makes a bold fashion choice in a plunging pink suit as she steps out after claiming she has 'less privacy than the British monarchy'
Phillip Schofield shares an awkward kiss with Holly Willoughby during a champagne toast for their final This Morning show of 2019… amid feud rumours
Brad Pitt and Jennifer Aniston's former 'newlywed' Normandy-style mansion goes up for sale at $44.5m – complete with tennis cour
Timothée Chalamet joins his Little Women co-stars Florence Pugh and Saoirse Ronan to watch a football match in ParisGroup outing
Loose Woman Nadia Sawalha is left stunned and fearing she'll 'get ill' after tests show her make-up bag is FOUR times dirtier than a toilet seat
'My daughter is a quarter!': Jemma Lucy defends using the N-word as her child is mixed race and claims 'I ain't no racist, just like the ghetto music'
Sienna Miller, 38, wraps up in an oversized khaki coat and leopard print leggings as she and beau Lucas Zwirner, 28, brave the snow in NYC
Is BBC's Dracula bisexual? Steven Moffat unveils adaptation of Bram Stoker's classic horror story and says vampire 'has always fed off men AND women'
The Apprentice's Lewis Ellis SLAMS BBC's 'contestant welfare' as he likens life in house to PRISON and admits his hair FELL OUT
Harry Styles causes chaos by twerking on a car bonnet and getting stuck on a zip wire in the middle of a busy road as he performs Crosswalk Concert
Charlie Chaplin's granddaughter Kiera turns heads in skintight leather trousers and glittering boots as she enjoys a night on the town
Victoria Beckham displays her lithe frame in a white sports bra and skin-tight legging during early morning workoutPosh goes Sporty
Davina McCall, 52, shuns her usual heavy fringe in favour of intricate plaits… as she larks around with a unicorn at The Masked Singer launch
I'm A Celebrity's Myles Stephenson, 28, is left squirming as his mum tells him off for his cheeky comments about co-star Kate Garraway, 52
Tired I'm A Celebrity champ Jacqueline Jossa settles back into home life as she watches The Grinch and gets 2.30am cuddles from her daughters
High street queen! Letizia of Spain recycles a stylish Zara snakeskin skirt as she attends a road safety forum in MadridTwice as nice
Boris Becker's model daughter Anna Ermakova, 19, can't keep her hands off her beau as they share a smooch while out and about in West London
Geordie Shore star and Celebrity Big Brother winner Scotty T is declared bankrupt… after earning millions through his reality TV stints
Kim Basinger, 65, keeps a low profile as she dons a casual baggy grey tracksuit during a trip to the gym in Los AngelesStepping out
Pierce Brosnan, 66, and his handsome sons Dylan, 22, and Paris, 18, attend Golden Globe Ambassador party at Catch in LAFamily outing
Rhian Sugden displays her eye-popping cleavage and TINY waist in barely-there lingerie as she shares yet another racy social media snap
Inside Lacey Turner's home as she prepares for first Christmas with daughter: EastEnders star's London abode boasts quirky artwork and eccentric interiors
Victoria Justice rocks funky jumpsuit as she poses alongside Rebecca Dane at disco-themed Rachel Zoe eventLiving it up
Leonardo DiCaprio's girlfriend Camila Morrone showcases her retro sense of style in a leather pinafore dress and knee high boots as she steps out in LA
Kristin Cavallari and husband Jay Cutler pose arm-in-arm as she announces her Very Cavallari Christmas specialFestive fun
I'm A Celeb's Caitlyn Jenner gets emotional as she receives a video call from daughter Kendall after her family were slammed for lonely jungle exit
A magical new look! J. K. Rowling, 54, displays a glamorous makeover at her documentary premiere in NYC… complete with stunning red locks
Queen can wear as many as SEVEN different outfits a day while she entertains guests over Christmas at Sandringham, royal dresser reveals
Tekashi 6ix 9ine pens grovelling letter to a New York judge apologizing for his crimes and begs him for a 'second chance' as he faces life in prison
A gift from William? Kate Middleton debuted a dazzling diamond ring at the Diplomatic Reception (while the Queen showed off a new emerald necklace)
Vanessa Hudgens looks downcast as she gets into character on set of Netflix sequel The Princess Switch: Switched Again in Edinburgh
Lacey Turner and her 'miracle' baby daughter Dusty match in leopard print as they enjoy a festive walkWelcomed baby girl four months ago
Rita Ora, 29, prepares for her latest scene as she gets back to work with new flame Rafferty Law, 23, on the set of their updated Oliver Twist remake
Barbara Windsor, 82, makes rare TV appearance amid dementia battle as her husband Scott Mitchell, 56, discusses his 'pangs of guilt'
A helping hand for Kate? Duchess had her mother Carole Middleton on hand at Kensington Palace as she got ready for the Diplomatic Reception
The Apprentice: Lottie Lion is UNINVITED from interviews after getting fired… while 'other candidates are waiting for her to apologise
Myleene Klass arrives at Smooth Radio studios toting a £4,620 Chanel handbag after taking her baby son Apollo to vote Hitting the polls
James Corden is aged significantly with the power of make-up as wrinkles add years to his face while he films Ryan Murphy's The Prom
Emily Ratajkowski responds to Weinstein's $25M civil settlement as she arrives to Uncut Gems premiere with 'f**k Harvey' written on her arm
How Kate Middleton blossomed from 'anxious guest needing to be rescued' to a confident 'Queen in waiting'
Bake Off's Steph Blackwell says eating disorder didn't discourage her from entering because illness means she knows food 'better than most'
Lizzo slips into a skimpy scarlet sequin leotard as she performs a lively set at the Jingle Ball after being named Time's Entertainer of the Year
'I have this unexplainable fear': Pregnant Millie Mackintosh is battling 'severe anxiety' about childbirth and parenthood
MORE DON'T MISS
SitemapArchiveVideo ArchiveTopics IndexMobile AppsScreensaverRSSText-based siteReader PrintsOur PapersTop of page
Daily MailMail on SundayThis is Money
MetroNewzitMail TravelZoopla.co.ukPrime Location
Published by Associated Newspapers Ltd
Part of the Daily Mail, The Mail on Sunday & Metro Media Groupdmg mediaContact usHow to complainLeadership TeamAdvertise with usContributorsTermsPrivacy policy & cookies
Search for:
The Daily Gazette
Sign up for daily emails to get the latest Harvard news.
Campus & Community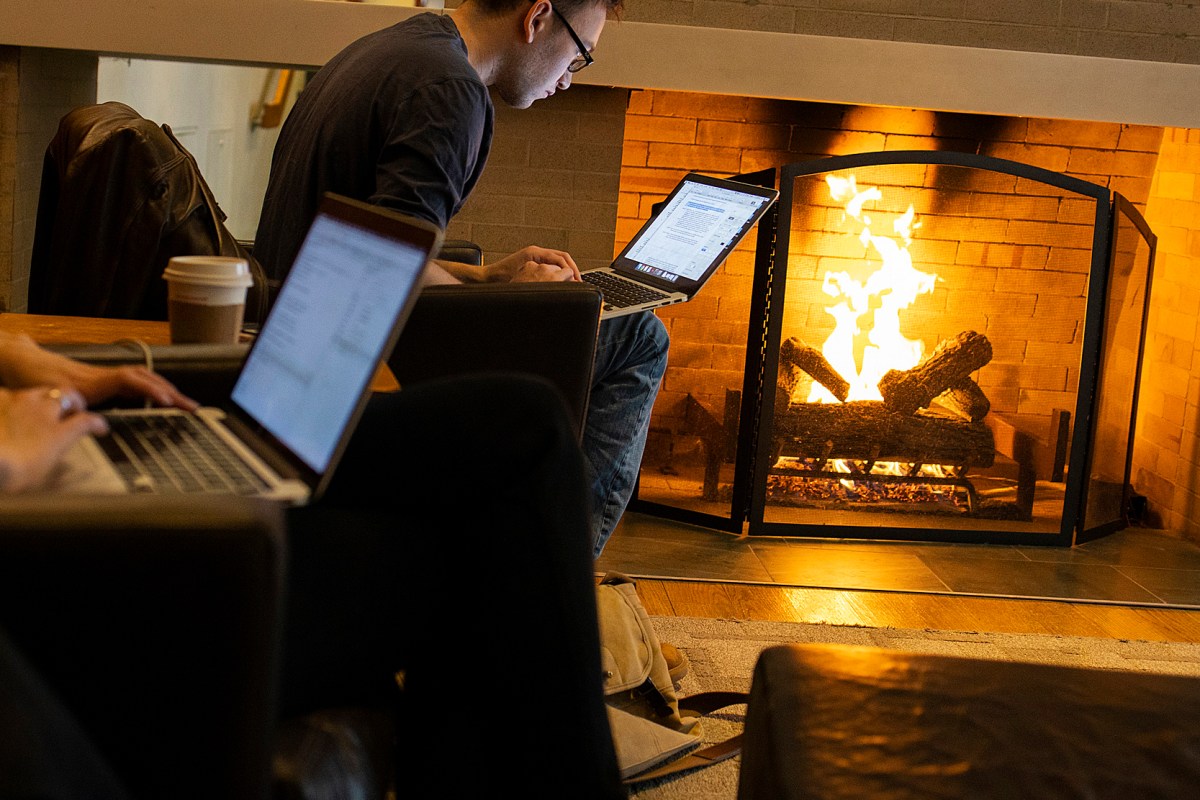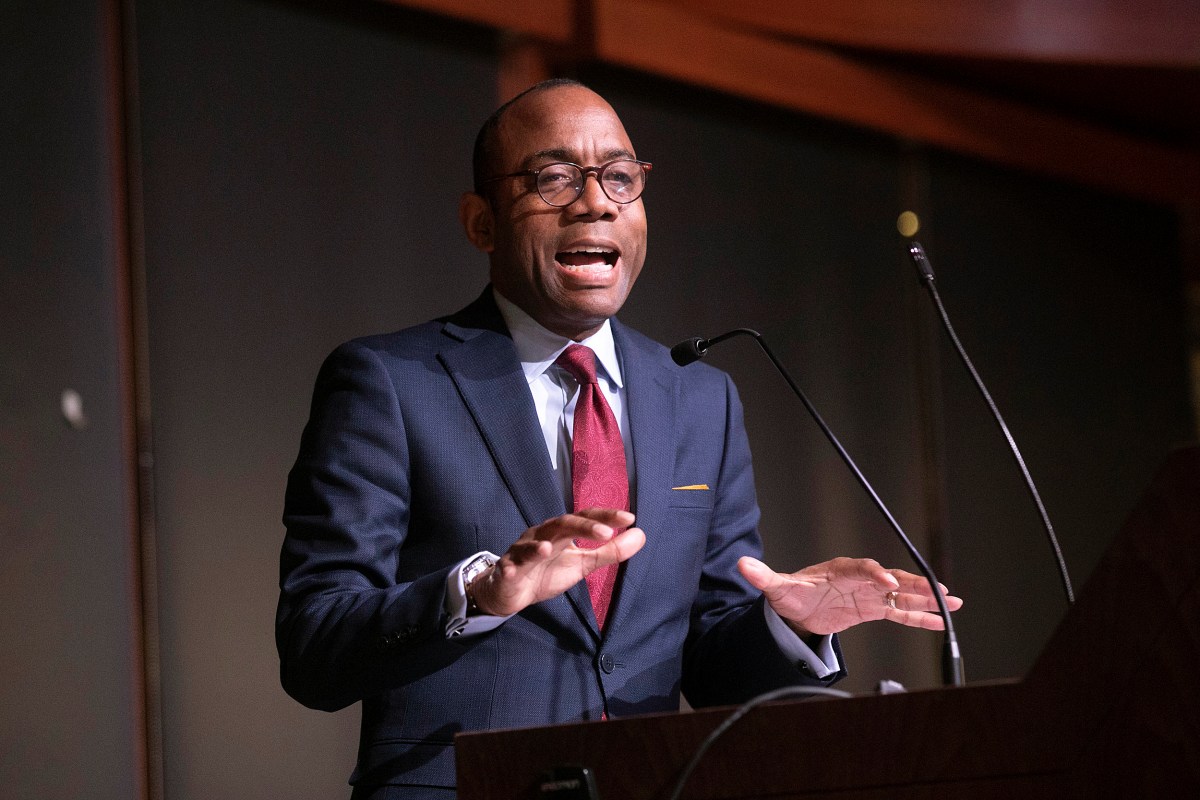 Health & Medicine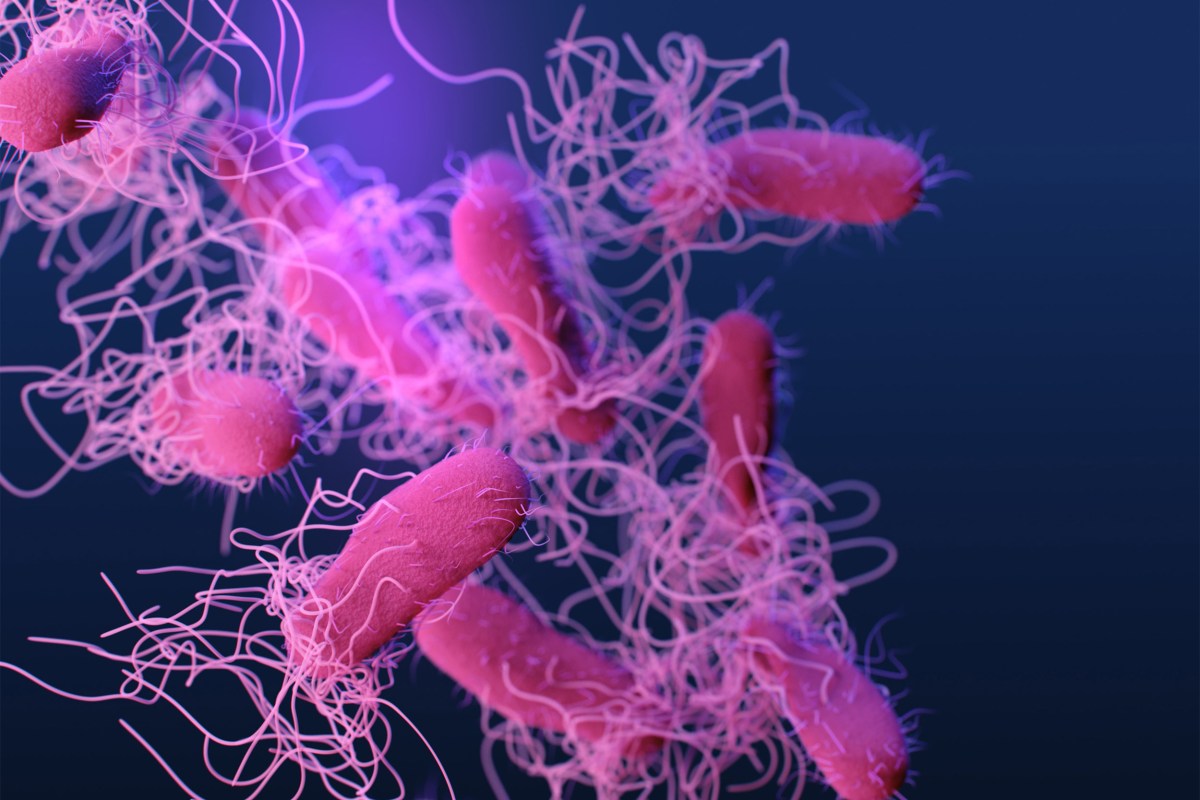 FEATURED
© 2019 THE PRESIDENT AND FELLOWS OF HARVARD COLLEGE
POWERED BY WORDPRESS.COM VIP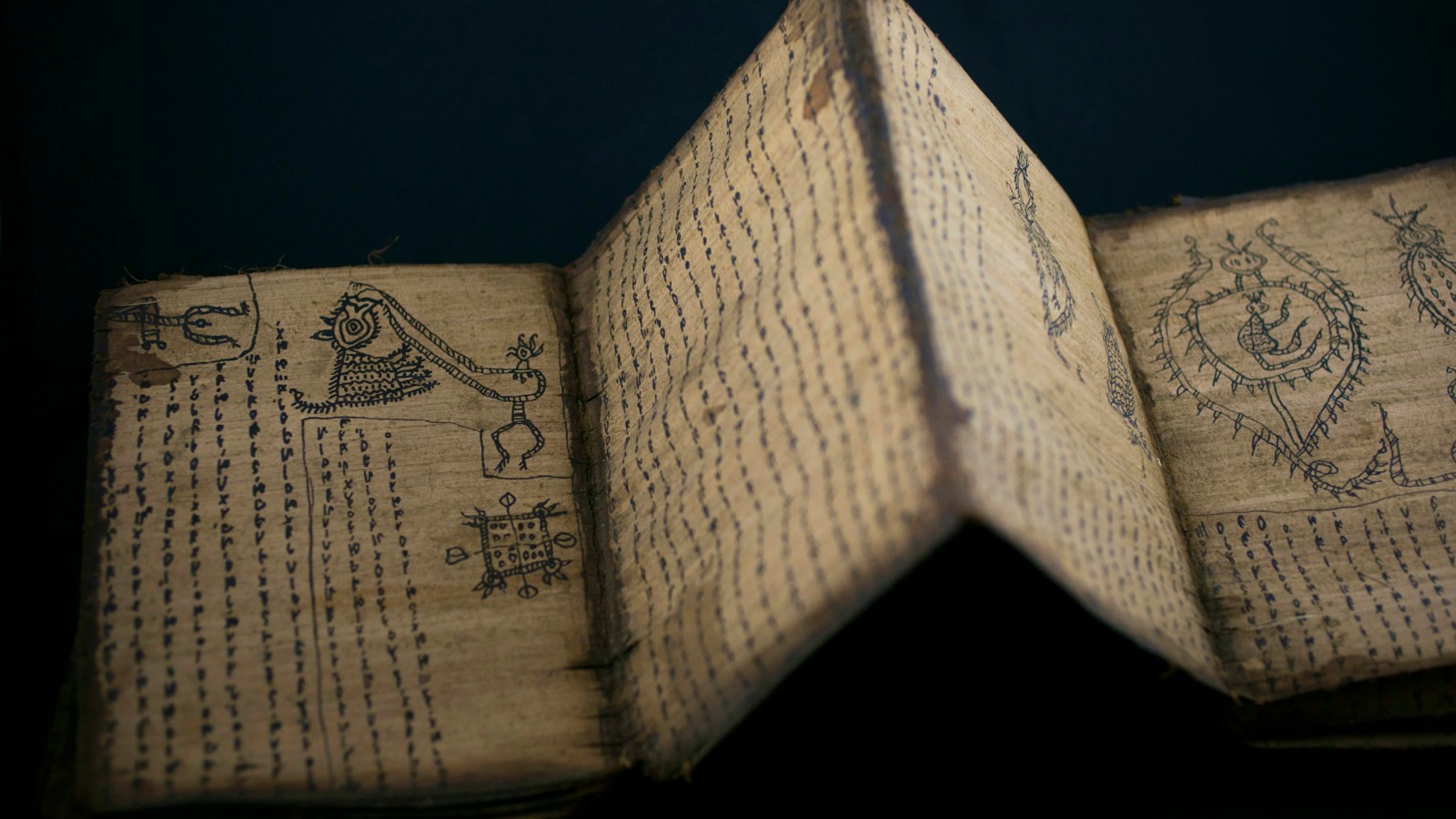 Whether a spell book or Edison bulb, Houghton's treasures charm students and illuminate research
BY Anna Fisher-PinkertGSAS Communications
DATEJanuary 5, 2018SHARE
It's hard to imagine even the most jaded student entering the Houghton Library without a sense of awe. Within these walls, you can read a letter signed personally by Vladimir Lenin, unfold a book of spells from Indonesia, and marvel at Emily Dickinson's writing desk and chair.
As Houghton celebrates its 75th anniversary, scholars take a look back at how some of the library's rare holdings have inspired their research. Their stories are paired with audio clips from Houghton librarian Emilie Hardman, who provides some context for the the objects.
* * *
Katherine Leach, a Ph.D. student in Celtic languages and literatures, took her students to Houghton to explore medieval and early modern tracts against witchcraft.
Librarian Emilie Hardman showed them original sources from the period such as the Malleus Maleficarum but to the delight of the class, she also rolled out an Indonesian spell book, bamboo sticks engraved with spells, and an Armenian charm scroll.
"The class changed because of what Emilie brought in to show my students," Leach says. "There were two Armenian students in the class. Seeing that scroll blew their minds. They were posting on Instagram and texting other Armenian students."
Leach says that as a medievalist, she's often focused exclusively on texts and manuscripts but "seeing these artifacts made the topic more relatable, more real" for her students.
"I was so impressed with the collection and with Emilie," Leach says.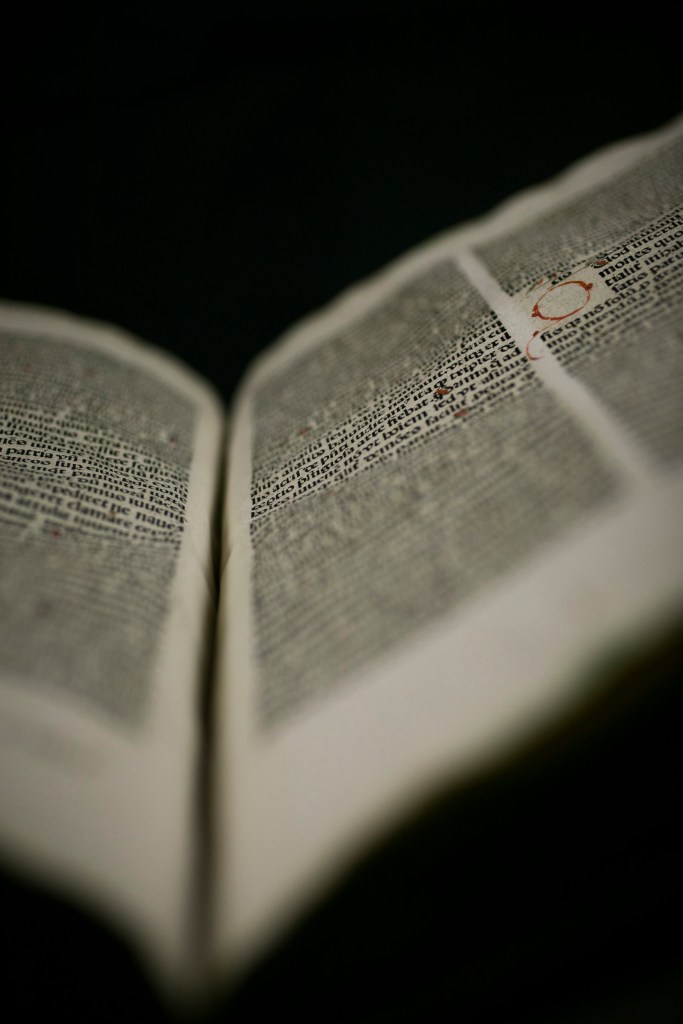 'Malleus Maleficarum'
PlaySeek00:00Current time00:15Toggle MuteVolume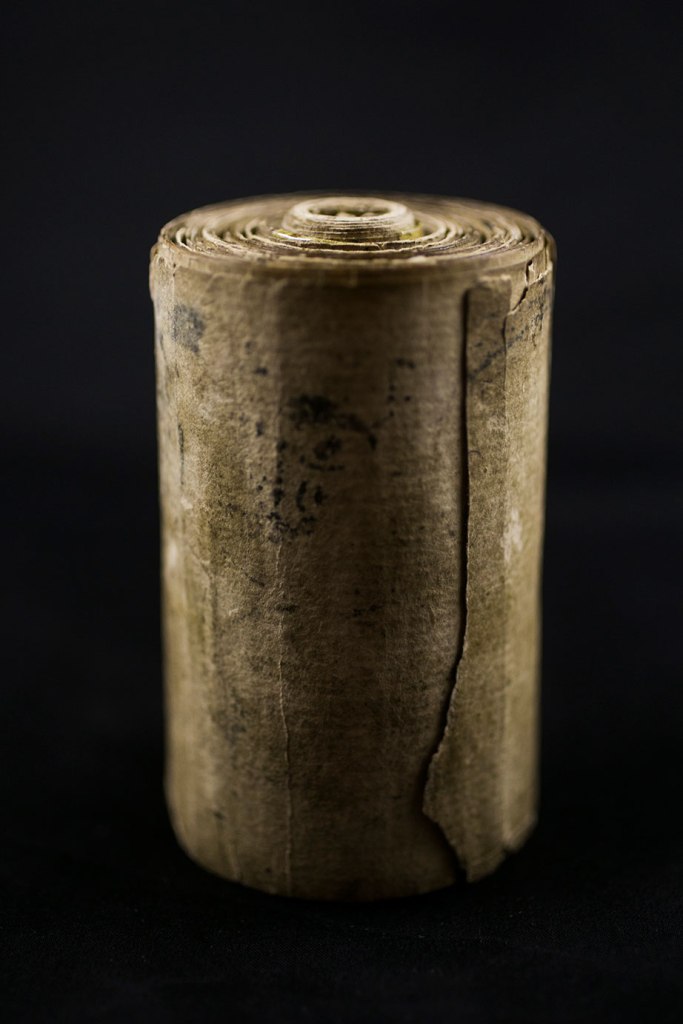 Armenian charm scroll
PlaySeek00:00Current time00:30Toggle MuteVolume"There were two Armenian students in the class. Seeing that scroll blew their minds. They were posting on Instagram and texting other Armenian students."— Katherine Leach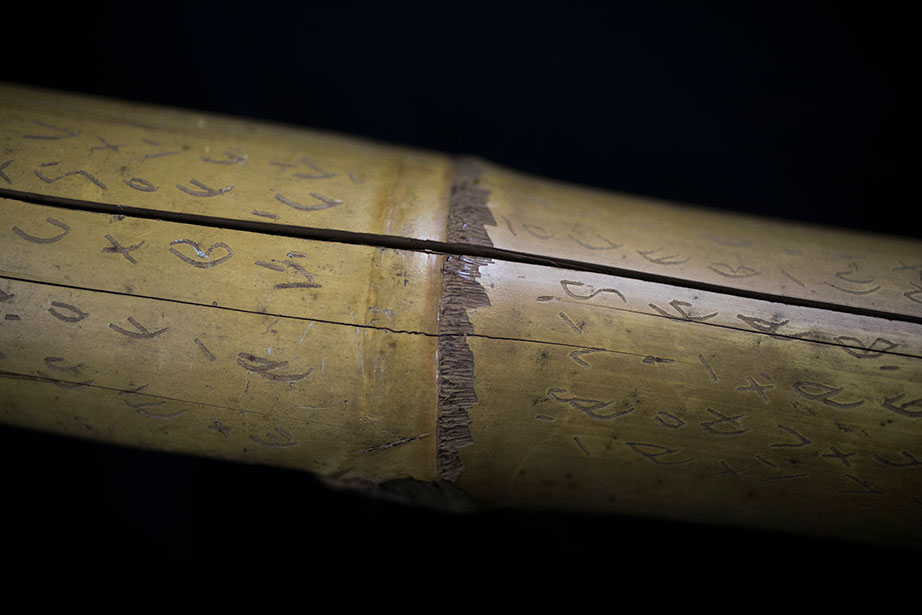 Spell-engraved bamboo stick
PlaySeek00:00Current time00:23Toggle MuteVolume
* * *
Today, we can zoom in on any part of the world through Google Maps and Street View.
When German cosmographer Sebastian Münster made his Cosmographia, a book intended to capture the world as he knew it in the 16th century, he did not have the benefit of Google's tools.
Instead, Münster recruited a resident from every German burg to provide him with drawings of their cities, says Jasper van Putten '15.
A Ph.D. student in the history of art and architecture when he found the text at Houghton, van Putten launched a research project that would have astonished Münster.
Using GIS mapping tools — with landmarks such as church spires and old city walls as his guide — he overlaid the antique drawings from Münster's book over modern satellite maps of German cities.
Surprisingly, the old illustrations were fairly accurate, van Putten says. However, in some, important landmarks were nudged into positions that made the cities look more important.
"One city moved a castle about 300 meters to put it in the center of the view," according to van Putten.
The Cosmographia stayed in print for about 90 years with maps added or redesigned in later editions, van Putten says, so he stacked up the views in GIS to flip back and forth and see how the cities had changed over time. He has put his work online, giving researchers and history buffs anywhere a bird's eye view of the way that 16th century Germans saw their world.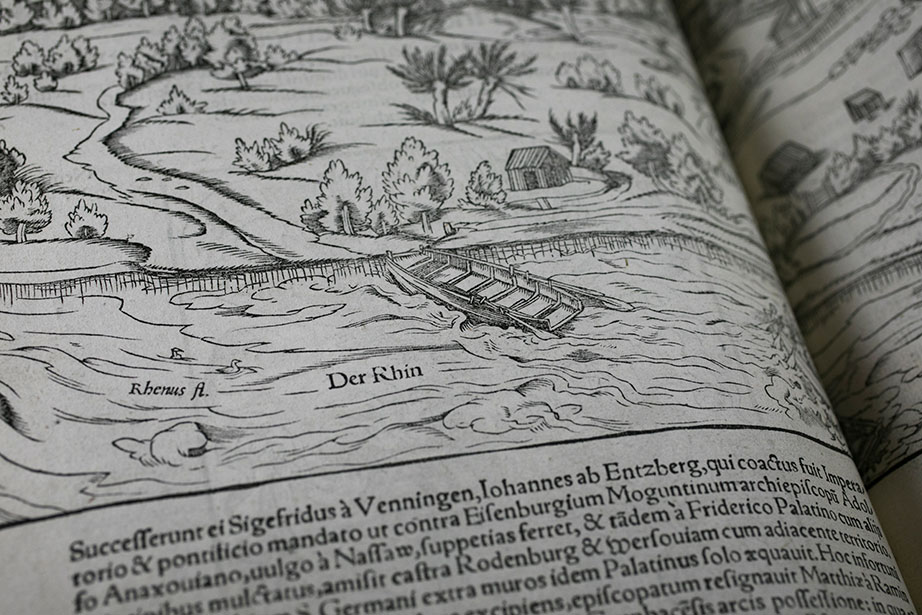 Cosmographia
PlaySeek00:00Current time00:27Toggle MuteVolume
* * *
Jeremy Zallen '14 wanted to write about the history of illumination for his Ph.D. dissertation. While exploring the earliest forms of electric light in the United States he came across the records of the Bijou Theatre.
In the 1880s, the Boston venue became the first fully electrified theater in the country. A single, fragile light bulb survived from that era and sits in Houghton alongside the theater's financial records.
If you put this tiny bulb on a shelf in Home Depot, you might not notice that it is a relic from the 1880s, with a bamboo, rather than tungsten, filament.
"The bulb would have been made in Menlo Park, under the direction of Thomas Edison. In those days, they were experimenting with a number of filament types," Zallen says. "The bamboo filament would have been less bright than previous electric light bulbs, but it would have lasted at least a few days — which was a big improvement."
The bulb brought up more questions than answers for Zallen: Why did someone save this solitary light bulb? Were the electric lights' primary purpose functional, or were they really just props to publicize Edison's invention?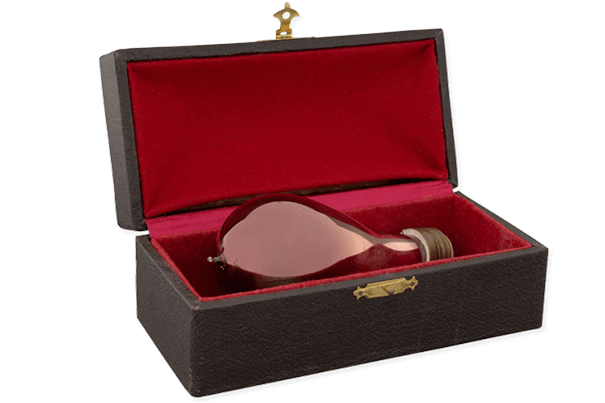 Light bulb from the 1880s
PlaySeek00:00Current time00:45Toggle MuteVolume
* * *
Andrea Bohlman, Ph.D. '12 in music, unexpectedly discovered a series of underground recordings at Houghton while preparing for a trip to Poland that she says, "changed my research methodology forever."
"I was probably on page 57 of search results in the HOLLIS catalog when I stumbled upon the Solidarity Collection," Bohlman said.
Comprising dozens of cassette tapes belonging to Poles who resisted or subverted the Communist government as a part of the Solidarity movement of the 1980s, the collection opened up a whole new world of research for Bohlman."Now everywhere I go to conduct research, I look for weird sound recordings."— Andrea Bohlman
Bohlman heard everything from politically conscious Polish rock music to bootlegged news reports from broadcasters sympathetic to the Solidarity movement.
"Cassette tapes are convenient materials for politically subversive communication — you can wipe them with a magnet, you can record over them, but you can also copy them infinitely," Bohlman said.
Solidarity-related cassette tapes became the cornerstone of Bohlman's dissertation, now a forthcoming book, "Musical Solidarities: Political Action and Music in Late Twentieth-Century Poland."
"Now everywhere I go to conduct research, I look for weird sound recordings," Bohlman says. "They're an untapped resource."
To read the full story, visit the Graduate School of Arts and Sciences website.
Editor's Picks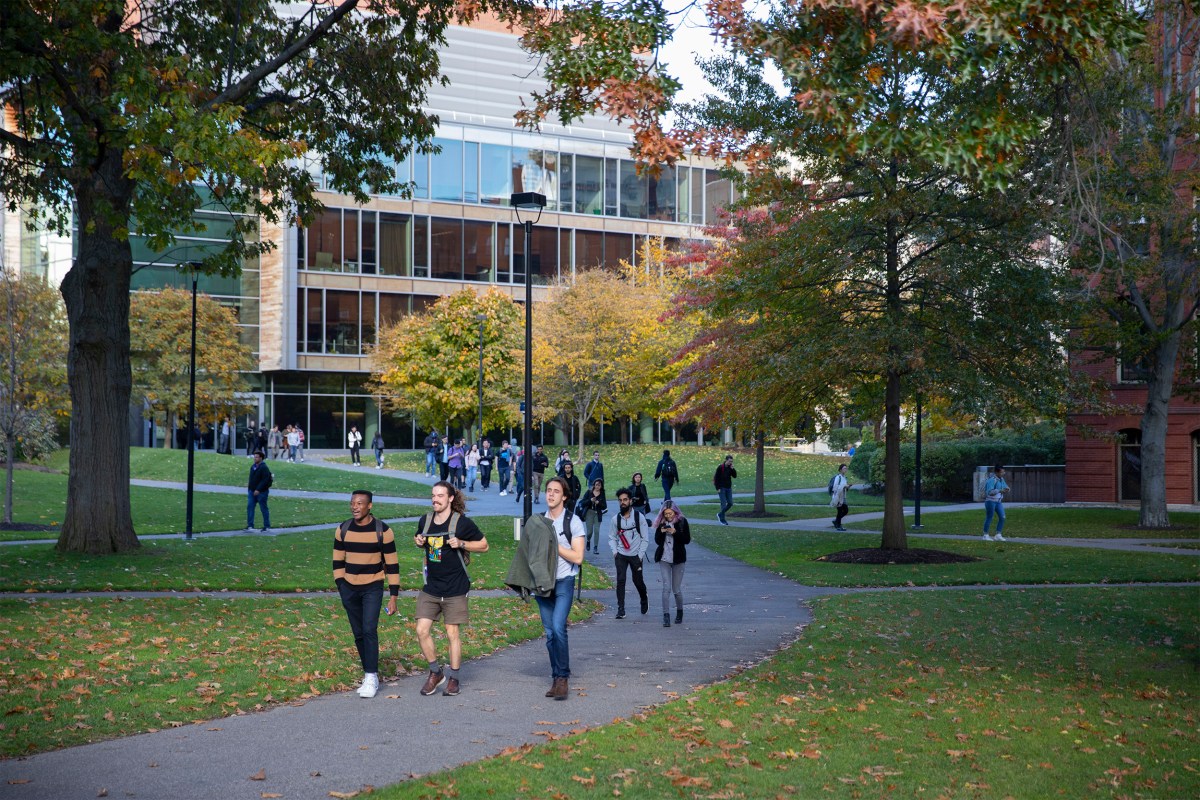 Women make up 51.7 percent of those accepted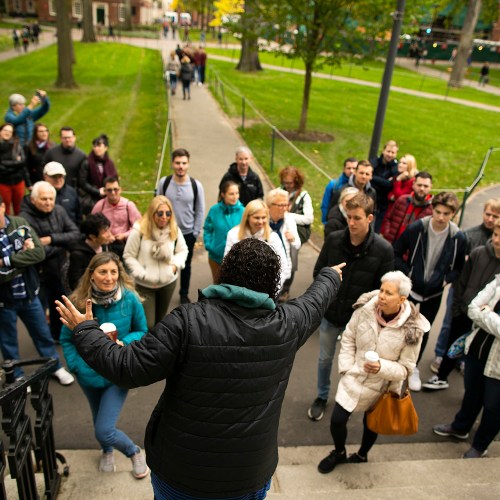 Tagging along on a student-led historical tour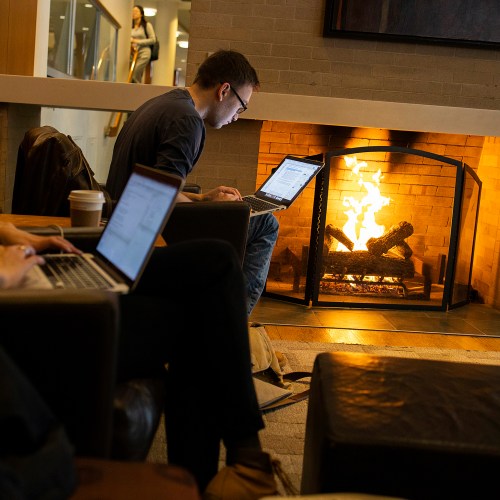 Finding the hearths that warm the heartUp
NextCAMPUS & COMMUNITYBol to step down as vice provost
NEWS & OPINIONMAGAZINESUBJECTSMULTIMEDIACAREERSSUBSCRIBE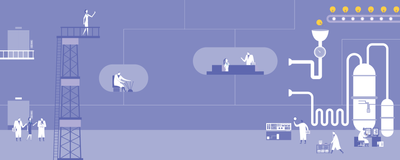 2019 Top 10 Innovations
From a mass photometer to improved breath biopsy probes, these new products are poised for scientific success.
Dec 1, 2019
THE SCIENTIST STAFF
ABOVE: MODIFIED FROM © ISTOCK.COM, AKINDO
On the winding road to successful innovation, there are many diversions and dead ends. But companies and independent researchers consistently navigate those pitfalls, developing products that have the potential not just to revolutionize the creation of new drugs or to ease the work of life scientists in the lab, but to offer a clearer picture of how biology works. This year's Top 10 Innovations, which come from companies both large and small, include an instrument that uses a new technology called mass photometry to simultaneously analyze several biomolecules within a cell and a novel system that improves multiplexed antibody detection.
You'll notice familiar names—such as Pacific Biosciences, Horizon Discovery, and 10x Genomics—among our 2019 winners, as instrument makers continue to advance their platforms and protocols to better meet the needs of biologists. New players also made the cut this year. Companies including Owlstone Medical and Berkeley Lights appear in our Top 10 Innovations list for the first time with products that wowed The Scientist's independent panel of judges with their potential to enable new discoveries.
This year has proven to be a great one for the life sciences, and the 2010s have been an exciting decade. Here, The Scientist presents the fine-tuned tweaks and brand-new technologies that make up our Top 10 Innovations for 2019.
In 2018, Philipp Kukura at the University of Oxford and his colleagues announced a technology they had developed, called mass photometry, that measures the weight of single molecules by the way they scatter light. The approach offered an entirely novel way to analyze biomolecules, with a few key advantages. Instead of moving samples into a vacuum as native mass spectrometry requires, mass photometry allows them to stay in their buffer solution. And unlike chromatography, which requires rather large sample volumes, mass photometry can read just a few microliters of a nanomolar concentration solution. To top it all off, the processing time is about a minute or two, compared to an hour or so for chromatography.
In short order, the University of Oxford spun out Refeyn to commercialize mass photometry, and its Refeyn OneMP instruments went on the market in March of 2019, starting at roughly $150,000. Matthias Langhorst, the chief marketing officer of the company, says applications for the tool range from simple tests of purity—the number of mass peaks will indicate how many types of protein are in a sample, for example—to more sophisticated analyses of how biomolecule assemblies behave under different conditions.
Thomas Schwartz, who studies the cell's nuclear pore complex at MIT, was an early tester of the device, reaching out to Kukura as soon as he heard about mass photometry. "The most valuable thing with this instrument is that we can look at complex proteins-macromolecular complexes and figure out what are the components in that mixture, and do we detect any issue with stability," he says. "It's a very time-consuming process in typical workflow."
Wiley: "The principles are not new, but the implementation in this new device is quite clever and powerful because it can measure every particle in a field. Very powerful and potentially revolutionary instrument."
Researchers can silence RNA by designing antisense oligonucleotides that complement the target sequence; the first therapeutics based on this approach are just hitting the market. (See "Oligonucleotide Therapeutics Near Approval," The Scientist, December 2016.) But manufacturing long oligonucleotides and delivering them to cells are not easy tasks, says Carnegie Mellon synthetic organic chemist Danith Ly. Researchers can also target RNA with small molecules, which are easier to manufacture and deliver but don't selectively bind to the targeted RNA. "We thought we might be able to find a sweet spot between the two traditional methods," says Ly, who with his former postdoc Shivaji Thadke developed double-sided Janus bases (Comm Chem, 1:79, 2018).
These bases are covalently linked to a charge-neutral peptide nucleic acid backbone, rather than a negatively charged sugar backbone, so the molecules can get cozy with target RNA or DNA. Janus bases also have two binding faces, allowing them to slip between the two sides of double-stranded nucleic acids, and bind to both of the complementary strands with stronger affinity than the two natural strands have to each other. Janus base therapeutics can therefore be highly specific to their targets even at lengths much shorter than traditional oligonucleotides.
NeuBase Therapeutics, founded in 2018 to develop peptide nucleic acid (PNA) therapeutics, exclusively licensed Janus bases from Carnegie Mellon last year and took Thadke on as its director of chemistry. The company now has two Janus-based drugs in early development, for Huntington's disease and for myotonic dystrophy type 1. Each drug is just three Janus bases long and binds to two sides of an aberrant hairpin that forms in mutant RNAs that underlie disease pathogenesis. The company is now beginning mouse experiments, says Dietrich Stephan, cofounder, chairman, and CEO of NeuBase, with clinical trials projected to begin in 2021. He adds, "We've got a pipeline of other targets below that."
Kamdar: "Development of a new gene modifying therapy with ability to target neurological and neuromuscular disorders. Combines the advantages of small molecules with the selectivity of antisense oligonucleotides."
Berkeley Lights's Lightning optofluidic platform enables researchers to precisely study the behaviors of single cells within a defined time period by recording video of them throughout the data collection process. The platform, released in June, works via a microfluidic section with a postage stamp–sized silicon chip containing miniscule NanoPens, long and narrow chambers that isolate and culture individual cells. "If you were the size of a cell, a conference room is about the size of a NanoPen," says Mark White, senior director of marketing at Berkeley Lights. He declined to name the product's price, saying that it varies based on applications. "The platform is in the ballpark of a very high-end microscope," he says.
Medical oncologist Cassian Yee, a consultant for Berkeley Lights who studies endogenous T cell therapy, uses the device in his lab at the University of Texas MD Anderson Cancer Center. "Every single cell is tracked from beginning to end. . . . This not only allows you to analyze a lot of different parameters at once, even with a few cells, but also if you're interested in using this as quality control for your T cell product, it's probably as rigorous as you can get," he says.
Researchers using other optofluidic devices have to use multiple instruments to perform cell assays and take a snapshot of the cells on each instrument. In addition to consolidating equipment, the Lightning platform runs protocols on Python script, making it access-ible to researchers worldwide. "You can give [a protocol] to somebody else halfway around the world who can run exactly the same protocol," says Yee. "That's the beauty of a device like this. . . . This is a sort of quantum leap from what people were doing."
Cruickshank-Quinn: "Being able to visualize phenotypes and perform functional assays on thousands of individual cells simultan-eously allows users to obtain results in a fraction of the time. Very promising technology for cancer research."
Pacific Biosciences has multiplied the capacity of its previous DNA- and RNA-sequencing instrument, Sequel, which won a spot in The Scientist's 2016 Top 10 Innovations. The new Sequel II, priced at $495,000 in the US, can generate about eight times as much data as its predecessor. Inside each of its sample chambers, termed zero-mode waveguides, the instrument detects bases as a polymerase adds them to a nucleotide chain, yielding sequence information.
The result, as with the original Sequel, is long-read DNA or RNA sequences, now delivered more quickly and at lower cost, says Marty Badgett, PacBio's senior director of product management. Long reads allow researchers to identify structural variants in the genome, "which is quite complementary to [information gleaned from] short reads," such as single nucleotide polymorphisms (SNPs), he says. That structural information includes translocations in the genome, copy number variants, insertions, and deletions.
Because of its long read lengths and flexible run conditions, the Sequel II is adept at de novo genome sequencing in species for which no reference genome is yet available, says Shawn Levy, a geneticist at the nonprofit HudsonAlpha Institute for Biotechnology, which was given early access to the instrument. And, he adds, the instrument's long-read sequencing is also good for analyzing highly repetitive or homologous regions of the genome. Levy says that he and other researchers at Huntsville, Alabama–based HudsonAlpha are exploring the use of the Sequel II to search for genetic causes of rare diseases for which no SNPs can be found, and to analyze RNA in cancer cells, among other applications.
Wiley: "Does longer reads with greater accuracy, at greater throughput, and at significantly lower cost. PacBio sets the standard for long-read sequencing and this upgrade of their instrument should have high impact on genomics sciences."
A live-cell imaging microscope released in July 2019, CX-A promises to answer important questions about cellular interactions "in a much more elegant and powerful way" than ever before, quantitative biologist Mathieu Fréchin tells The Scientist. Fréchin works at Nanolive, the company that developed the microscope, and has used the instrument to observe mitochondrial fission and fusion, the way groups of cells interact and react to one another, and other cellular phenomena.
To capture such dynamics, CX-A doesn't use stains or labels. Instead, it reconstructs a three-dimensional hologram based on how the sample refracts light. To understand how it works, "think of straw in a clear glass of lemonade," says Alexander Jones, Nanolive's chief commercial officer. In the air, the straw appears normal, but in the lemonade, it appears bent, or refracted. In a cell, each organelle refracts light differently, as if each organelle were a different lemonade. CX-A accounts for the variations in refraction and reconstructs the three-dimensional image formed by the interference of the refraction of the cellular components in its field of view.
This holographic technique was the backbone of Nanolive 3D Cell Explorer, which won a spot in our 2015 Top 10 Innovations. The company's new technology builds on the 3D Cell Explorer design and is automated so scientists can program the various fields of view they would like to observe in a single slide or in 96-well plates, then walk away and let the machine do the work. "It's the difference between the Wright brothers' airplane and the Concorde," Jones says. Although Nanolive declined to give a precise cost for CX-A, Jones says that the tool is a tenth of the price of a super-resolution confocal microscope, which typically runs between $300,000 and $500,000.
Kamdar: "Nanolive imaging is a great discovery tool that allows the measurement of cellular processes and kinetics in real-time, enabling multi-parameter analysis at single-cell and subcellular scale."
Abbott FreeStyle Libre 2
With a swipe of a cellphone across a sensor attached to the back of his arm, Michael Krauser can instantaneously check his glucose levels. For Krauser, a diabetes patient living in Germany, there are no painful finger pricks, and no hassle trying get enough blood on test strips to measure his glucose. Abbott's FreeStyle Libre 2 is an "elegant" solution to checking his glucose that "adds a certain security to my life," he says.
The FreeStyle Libre 2 system was approved for use in Europe in 2018 and is not yet available in the US. When the glucose monitoring system does hit the US market, each sensor, which is temporary and lasts two weeks, will cost about $55. The size of two stacked quarters, a sensor measures glucose through what looks like a pin inserted into the interstitial fluid, a liquid that surrounds the cells just below the skin. Patients can check their glucose by swiping a smartphone loaded with the FreeStyle LibreLink app across the sensor, or they can buy the FreeStyle Libre reader for a one-time cost of $70.
The Bluetooth-enabled sensor allows users to set sound or vibration alarms on their phones or readers to alert them when their blood sugar is too low or too high, so they can bring it back to baseline by eating carbs or injecting insulin. The alerts are extremely helpful to children and other patients who might not other-wise know of extreme changes in their glucose levels, especially during sleep, says Marc Taub, the divisional vice president of product development for diabetes care at Abbott.
"Innovations like the FreeStyle Libre 2 technology give me courage to live a good life with my type 1 diabetes," Krauser says.
Cruickshank-Quinn: "This offers a great solution for diabetics so that they no longer need constant finger sticks, and the option to use either the reader or smartphone gives patients flexibility of choices, especially in these technologically advanced times."
Akoya Biosciences CODEX
Until a few years ago, tumor profiling either lacked spatial context, or was limited to just two or three markers at a time, says Julia Kennedy-Darling, director of research and development at Akoya Biosciences. Increasing the amount of spatial information that can be mined from tumors is important, she says, because "we're understanding that it's not sufficient just to be able to catalog what cells might be present in a sample, but where they are and which cells are next to each other." To that end, as a postdoc in Garry Nolan's lab at Stanford University, Kennedy-Darling codeveloped a technique to detect up to 40 different markers—and indicate their locations—in a single sample.
That technique, called CODEX, overcomes the problem of spectral overlap—that is, when too many antibodies fluorescing different colors are added to a sample, researchers can't reliably distinguish among them using conventional detection methods. The key with CODEX, Kennedy-Darling explains, is that dyes aren't covalently bonded to particular antibodies, but are induced to associate with different antibodies over multiple cycles of analysis, with three dyes revealed and imaged in each cycle. Akoya declined to reveal CODEX's price.
The instrument's capacity to collect data on multiple markers per sample was a selling point for Andras Heczey, an oncology researcher at Baylor College of Medicine who has used CODEX for antibody validation and plans to deploy it to analyze how immunotherapy treatments interact with cancers. "Postinfusion biopsies are extremely precious" because they're hard to come by, he explains, and they tend to be small. His aim with CODEX is to "get the most data from small samples of tissues to understand as much of the tumor micro-environment as possible."
Wiley: "Although multiplexed antibody detection systems have been described before, the simplicity . . . of this system should make this powerful approach more generally available."
Launched in June, EVOC probes from Owlstone Medical are a new way to measure exogenous volatile organic compounds in the breath. The probes expand upon the company's Breath Biopsy platform, launched in 2017, in which researchers collect breath samples from patients that are then analyzed in Owlstone Medical's lab for biomarkers of cancer or other diseases. Prior to the launch of EVOC probes, the company's breath research was focused on endogenous, or internally generated, biomarkers. EVOC probes, on the other hand, allow scientists to administer small doses of safe volatile organic compounds, such as terpenes, as probes and then measure the concentration of the products of reactions involving those compounds to assess liver function or drug metabolism. "The big advantage is that you know what you're looking for," says Billy Boyle, cofounder and CEO of Owlstone Medical. "Rather than having to try and find the tiny needle in the haystack, you're able to introduce a much larger signal into the system."
The product's price tag, about $400 per experiment, includes the cost of the probes and the breath collection device and data analysis. The company is currently working with cancer researchers such as Rebecca Fitzgerald at the University of Cambridge to develop tests for clinical settings, where the cost of running breath-based tests would be far cheaper than the current cost in the research sector—on the scale of "tens of dollars," says Boyle. "The technology is easy to use and generally well tolerated by patients," Fitzgerald writes in an email to The Scientist. "[Patients] find the process noninvasive compared to other ways of taking samples, such as taking blood samples or tissue biopsies," adds Irene Debiram-
Beecham, a principal research nurse at the University of Cambridge who helped coordinate recent studies in Fitzgerald's lab.
Cruickshank-Quinn: "This technology . . . has potential to provide a quick screening tool in the health-care field but to also allow scientists to perform noninvasive studies in a number of research areas, including lung health and disease."
10X Genomics Chromium Single Cell ATAC Solution
In 2013, researchers at Stanford University reported a new chromatin interrogation method called ATAC-seq (Assay for Transposase Accessible Chromatin). It treats cells with a transposase, an enzyme that cuts open stretches of DNA and adds adapters to those nucleic acids, allowing scientists to then amplify and sequence the fragments (Nat Meth, 10:1213–18, 2013). The group launched a company, Epinomics, to commercialize the technology. Around the same time, 10x Genomics was developing single-cell RNA sequencing using a droplet-based approach, notes Stanford's Howard Chang, codeveloper of ATAC-seq. "Marrying these two technologies together seemed like a very attractive proposition" that could lead to a high-throughput single-cell ATAC-seq system.
10X acquired Epinomics in late August of last year, and a little more than a month later, launched the Chromium Single Cell ATAC Solution, at a cost of $1,500 per sample. The product partitions individual cell nuclei into droplets and uses genetic barcodes to tag relevant sequences—in this case, those in the open chromatin position. The DNA can then be sequenced en masse and sorted bioinformatically to determine which fragments came from which cells. 10X's droplet-based approach scaled the throughput of single-cell ATAC sequencing from a few hundred that could be done manually to thousands or tens of thousands of cells per run, says Fergus Chan, cofounder of Epinomics and now director of product management at 10X.
Immunologist Ansuman Satpathy, a former postdoc in Chang's group, now uses the Chromium Single Cell ATAC Solution in his own lab at Stanford to study immune cell biology in the context of cancer. Satpathy notes that the technology yields data on many different levels—from individual enhancers to the genes that they regulate to genome-wide transcription factor activity. "It gives you [insights into] many more features of a cell than you could get from other assays," Satpathy says.
Kamdar: "Discover cellular heterogeneity stemming from epigenetic variability. Accelerates the understanding of the regulatory landscape of the genome, thereby providing insights into cell variability."
Horizon Discovery is back among the Top 10 Innovations this year with another CRISPR product—the Edit-R all-in-one lentiviral sgRNA. The company won a spot in last year's Top 10 with an mRNA that codes for the DNA-cutting nuclease Cas9, while this year's winning invention combines the sequences for Cas9 and the single guide RNA (sgRNA) that leads the enzyme to the appropriate spot in the genome, all packaged into a viral vector.
Horizon offers predesigned guide RNAs to knock out any gene in the human, mouse, or rat genomes. If users work on any one of 40 other species, they can get custom-made reagents. "Enter in the species, the gene of interest, where you want the guide to edit, and we package it into the all-in-one vector," says Ryan Donnelly, the product manager for the gene editing portfolio at Horizon. He says the company designed the algorithm that builds the guide RNAs not just to make cuts efficiently, but to reliably knock out specific genes in doing so.
Since the product came out in November 2018, Donnelly says, customers have primarily used it to validate a few genes of interest from larger functional screens or for quick proof-of-principle tests to check if a gene is involved in a particular phenotype they're studying. (The company did not provide a user to comment by deadline.) Prices range from $500 to $1,000, depending on whether scientists select plasmids or ready-to-use viral particles and off-the-shelf or bespoke guide RNAs.
Wiley: "You pick the gene of interest, and they supply the virus particles that will knock it out at a very reasonable price. Only a single selection step is required. Definitely could greatly accelerate research in understanding gene function in cells."
---
THE JUDGES
Charmion Cruickshank-Quinn
Application Scientist at Agilent Technologies. Cruickshank-Quinn was a research fellow at National Jewish Health in Denver before becoming a postdoc and then instructor at the University of Colorado Anschutz Medical Campus. Her background is in mass spectrometry, transcriptomics, and metabolomics as it relates to lung disease research.
---
Kim Kamdar
Managing Partner at Domain Associates, a health care–focused venture fund that creates and invests in biopharm, device, and diagnostic companies. Kamdar began her career as a scientist and pursued drug-discovery research at Novartis/Syngenta for nine years.
---
H. Steven Wiley
Senior Research Scientist and Laboratory Fellow at Pacific Northwest National Laboratory. Wiley published some of the earliest computer models of receptor regulation and is known for developing a variety of quantitative biochemical and optical assays as a basis for validating computational models of cell processes.
---
Editor's Note: The judges considered dozens of entries submitted for a variety of life-science products by companies and users. The judging panel evaluated submissions with only basic instructions from The Scientist, and its members were invited to participate based on their familiarity with life-science tools and technologies. They have no financial ties to the products or companies involved in the competition. In this issue of The Scientist, any advertisements placed by winners named in this article were purchased after our independent judges selected the winning products and had no bearing on the outcome of the competition.
Keywords:
CRISPRLive-cell imagingmass photometrymicroscopeoptofluidicssequencersequencingtop 10 innovationstop 10 innovations 2019Related Articles
Our Top 10 Innovations Competition Is Accepting Submissions
Extended Until August 19: Enter Our Top 10 Innovations Contest Today
Opinion: Can Prizes Help Women Shatter Science's Glass Ceiling?Trending
Single-Celled Organism Appears to Make Decisions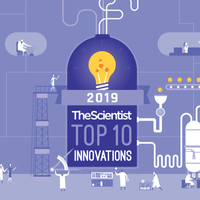 Object Engineered to Carry a DNA Code for its Own Replication
Early Epigenetic Changes Regulate Voluntary Exercise in Mice: Study
DECEMBER 2019
Hints about brain health can be found in the bloodSUBSCRIBE TODAY
The Hunt for a Blood Test for Alzheimer's DiseaseResearchers hope circulating biomarkers will enable earlier detection and better monitoring of the neurodegenerative disorder—and perhaps help usher in new treatments.
What Paraspeckles Can Teach Us About Basic Cell BiologyDiscovering a new type of subnuclear body taught me how pursuing the unexpected can lead to new insights—in this case, about long noncoding RNAs and liquid-liquid phase separation in cells.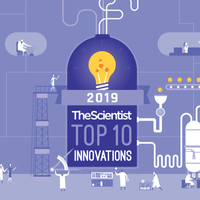 2019 Top 10 InnovationsFrom a mass photometer to improved breath biopsy probes, these new products are poised for scientific success.Sponsored ContentLabQuizzesWebinarsVideosInfographicseBooksTechEdge
Figuring Out How Microbes Run the WorldDownload this eBook to discover how metagenomics provides scientists with a means to better capture the extraordinary diversity present within microbial communities!
Mouse Models for Disease ResearchGenetically modified mice have revolutionized the biological sciences, helping to uncover countless mechanisms of physiological and pathological function, as well as being instrumental for testing potential intervention possibilities. Understanding how mouse models work goes a long way in helping each scientist find a model that can help them answer their own research questions.Sponsored Interactive Crossword Puzzle
MilliporeSigma: Western Blot Success ChecklistTurn your Western blot failures into successes! Learn more about troubleshooting your blots in the video below.MarketplaceSponsored Product Updates
New diagnostic methods to monitor blood disorders enabled by bio-rad's droplet digital PCR technology showcased at 2019 Ash Annual MeetingScientists will present more than 40 abstracts highlighting research driven in part by Bio-Rad Laboratories' Droplet Digital PCR (ddPCR) technology at the 2019 American Society of Hematology (ASH) meeting in Orlando Florida, December 7-10.
Metrion Biosciences and LifeArc extend ion channel drug discovery collaboration to accelerate neuroscience-focused researchInitial twelve month collaboration successfully identifies hit compounds and progresses into hit-to-lead optimisation phase
Chemyx: Navigating Legal and Regulatory Requirements for Cannabis Research and Product Development in the United StatesGiven its legal status as a controlled substance, researchers, producers, and developers still must be aware of a considerable number of regulatory guidelines and practices governing the cannabis industry.
Chemyx: Cannabis Extraction on the Cutting EdgeTully Stroud, Chief Scientific Officer for Elite Molecular Labs, talks about the growing field of cannabis extraction and refinement. Stay Connected with
E-NEWSLETTER SIGN-UP
Subscribe to receive The Scientist Daily E-Newsletter in your inbox!
FACEBOOK PAGES
THE SCIENTISTTHE SCIENTIST CAREERSTHE GENOME SCIENTISTTHE ENVIROSCIENTISTTHE CELL SCIENTISTTHE MICRO SCIENTISTTHE CANCER SCIENTISTTHE NEUROSCIENTISTABOUT & CONTACTPRIVACY POLICYJOB LISTINGSSUBSCRIBEADVERTISENOW PART OF THE LABX MEDIA GROUP:LAB MANAGER MAGAZINE|LABX|LABWRENCH
© 1986–2019 THE SCIENTIST. ALL RIGHTS RESERVED.
Tissue/OrganCellularStem Cells
AgeX and Lineage granted pluripotent patent
AgeX Therapeutics and Lineage Cell Therapeutics awarded US patent for 'Method of Generating Induced Pluripotent Stem Cells'.
AgeX Therapeutics, Inc. and Lineage Cell Therapeutics, Inc. today announced that the United States Patent and Trademark Office (USPTO) has issued US Patent No. 10,501,723, entitled "Methods of Reprogramming Animal Somatic Cells" covering what is commonly designated "induced Pluripotent Stem" (iPS) cells. The issued claims include methods to manufacture pluripotent cells capable of becoming any cell in the body. The patent has an early priority date, having been filed before the first scientific publication of Shinya Yamanaka, for which he won the Nobel Prize for Physiology or Medicine in 2012.
"This patent broadly describes multiple techniques for reprogramming cells of the body back to the all-powerful stem cell state," said Dr Michael D West, CEO of AgeX and first inventor on the patent. "Perhaps more significantly, it includes certain factors that address some of the difficulties currently encountered with iPS cells. It also reflects the foundational work our scientists have undertaken to apply reprogramming technology to age-reversal, specifically, induced Tissue Regeneration (iTR) which is currently a focus of AgeX product development." This video describes the significance of the patent in AgeX's product development:
Induced Pluripotent Stem Cells (iPS) are typically derived from adult skin or blood cells which have been "reprogrammed" or "induced" to retrace their developmental age and regain the potential to form all of the young cell and tissue types of the body. In 2010 inventors of the -723 patent issued today demonstrated that this reversal of developmental aging even extended to the telomere clock of cell aging.
This reprogramming technology provides an alternate source of starting material for the manufacture of potentially any type of human cell needed for therapeutic purposes. Because iPSCs can be derived directly from adult tissues, they can be used to generate pluripotent cells from patients with known genetic abnormalities for drug discovery or as an alternative source of cell types for regenerative therapies.
"The issuance of this patent highlights Lineage's dominant position in the field of cell therapy," stated Brian M Culley, CEO of Lineage. "Our efforts to develop new treatments rely on well-characterized and NIH-approved human cell lines. These lines are not genetically manipulated, which avoids the safety concerns associated with genetic aberrations arising from the creation of iPS cells. We believe the Lineage cell lines provide the safest option for our current clinical-stage programs, particularly in immune-privileged anatomical sites such as the eye (OpRegen® for the treatment of dry AMD) and spinal cord (OPC1, for the treatment of spinal cord injury). However, the vast intellectual property estate which underlies our cell therapy platform has never been limited to these particular cell lines. As one example, this newly-issued patent provides us with proprietary methods for producing induced pluripotent stem cells, or, as it was practiced by us prior to Yamanaka, Analytical Reprogramming Technology (ART). In certain settings, an ART/iPS approach might offer important advantages, such as for an autologous treatment or when the selection of preferential attributes from a series of iPS lines is desirable. Questions as to which stem cell technology is preferred ultimately will be answered by clinical safety and efficacy and likely will be indication-specific, so we believe it is in the best interest of our shareholders to generate patented technology which enables us to pursue programs in either or both formats which we believe will ensure the highest probability of success."
US Patent No. 10,501,723, entitled "Methods of Reprogramming Animal Somatic Cells" was assigned to Advanced Cell Technology of Marlborough, Massachusetts (now Astellas Institute for Regenerative Medicine) and licensed to Lineage and sublicensed to AgeX Therapeutics for defined fields of use. Inventors of the patent include Michael D West, CEO of AgeX and previous CEO of Advanced Cell Technology, Karen B Chapman, PhD, and Roy Geoffrey Sargent, PhD.
Phil NewmanEditor-in-ChiefPhil has over 25 years of C-level management, marketing and business development expertise in Europe and North America. His creative background has helped him shape unconventional strategies for commercial growth – garnering both awards and investor ROI.
Phil has wide experience of technology transfer and the commercialisation of innovations from both private and institutional sources and this led to his interest in Longevity and the founding of Longevity.Technology.
RELATED ARTICLES
By Phil NewmanDecember 10, 2019
LATEST ARTICLES
TISSUE/ORGAN | NANOTECH | SENESCENCE | CELLULAR | DRUGS | AI | NEURAL | AGETECH | INVESTMENT
FREE NEWSLETTER SIGN-UP | LONGEVITY MARKET | ABOUT US | LOGIN | YOUR ACCOUNT | SHARE YOUR NEWS | CONTACT US
PRIVACY POLICY | COOKIE POLICY | TERMS AND CONDITIONS | COPYRIGHT POLICY
© Copyright 2019 PERGALI Limited. All rights reserved. PERGALI, Longevity.Technology and their associated logos are trademarks of PERGALI Limited and are the subject of trademark applications or registrations in various countries around the world. All other trademarks are the property of their respective owners. All PERGALI products and services are subject to continuous development. We reserve the right to alter technical specifications without prior notice.
These 10 countries top the ranks in chemistry research
Share on Facebook Tweet this article
These 10 countries top the ranks in chemistry research
Where the best chemistry takes place.
12 December 2019
Gemma Conroy
ERIC CABANIS/AFP via Getty Image

Aurelien Bancaud, an award-winning chemist from the French National Centre for Scientific Research (CNRS). CNRS is one of the most prolific institutions in chemistry in the Nature Index.

For the first time, China has taken the Nature Index crown as the biggest producer of high-quality research in chemistry, knocking the United States down to second place.
China's chemistry output has grown by 17.9% since 2017, to achieve an impressive Share of 6,183.75 in 2018. Its output is almost double the collective Share of its Asian neighbours in the top 10: Japan, South Korea, and India.
Share, formerly referred to in the Nature Index as Fractional Count (FC), is a measure of an institution's contribution to articles in the 82 journals tracked by the index.
After taking the top spot in chemistry for three years in a row, the US fell behind China in 2018 with a Share of 5,371.32, representing a 6.2% drop from the previous year.
While the eight other nations in the top 10 have maintained their places since 2017, all except Spain have seen declines in their chemistry output.
Japan is the fourth most prolific country in high-quality chemistry publishing, with a Share of 1,388.14. But it had the largest decrease in output among the top 10 countries between 2017 and 2018, dropping by 12.6%.
The United Kingdom took the fifth spot, with a Share of 1,023.58 – a 10.8% decrease since 2017.
Holding its own in tenth place, Spain showed signs of growth in chemistry research publishing, with its Share rising by 1.3% between 2017 and 2018.
Below are the top 10 countries in chemistry in the Nature Index.
Mouse over to see full names, locations, and Shares:
Tags:
RankingsChemistryChinaUnited States
Related articles:
The top 10 institutions for chemistry in 2018Nature Index | 20 June 2019Chemistry is the fastest path to a Nobel prizeGemma Conroy | 9 April 2019The top 10 countries for scientific research in 2018Bec Crew | 1 July 2019These are the happiest countries in the worldGemma Conroy | 10 September 2019
Sign up for the free weekly Nature Index newsletter
I agree my information will be processed in accordance with the Nature and Springer Nature Limited Privacy Policy.
Research Highlights of partners
Previous
Technical University of Munich (TUM)
28 Nov 2019
University of Tsukuba
28 Nov 2019
ShanghaiTech University
28 Nov 2019
WPI Advanced Institute for Materials Research (WPI-AIMR), Tohoku University
13 Dec 2019
Institute for Basic Science (IBS)
6 Dec 2019
University of New South Wales (UNSW Sydney)
28 Nov 2019
Waseda University
28 Nov 2019
Vidyasirimedhi Institute of Science and Technology (VISTEC)
28 Nov 2019
The University of Queensland (UQ)
28 Nov 2019
University of Cape Town (UCT)
28 Nov 2019
University College Cork (UCC)
28 Nov 2019
The University of Adelaide (Adelaide Uni)
28 Nov 2019
Technical University of Munich (TUM)
28 Nov 2019
University of Tsukuba
28 Nov 2019
ShanghaiTech University
28 Nov 2019
WPI Advanced Institute for Materials Research (WPI-AIMR), Tohoku University
13 Dec 2019
Institute for Basic Science (IBS)
6 Dec 2019
University of New South Wales (UNSW Sydney)
28 Nov 2019Next
Related articles
Latest supplement
This supplement explores the materials that will give rise to the new industries of the future. It highlights the intriguing field of energy harvesting and profiles the early career stars who are expanding the physical world through new materials discoveries.
Sponsored content
Curtin University
Contact us Follow us on Twitter Follow us on Facebook
Research highlights of partners
Collaborative Innovation Center of Chemical Science and Engineering (Tianjin)
17 Jan 2018
F. Hoffmann-La Roche AG
28 Feb 2019
ShanghaiTech University
30 Sep 2019
Research highlightsSign up for the free weekly Nature Index newsletter
Sign up
Useful links
Advertisement
Except where otherwise noted © 2019 Springer Nature Limited. All Rights Reserved.
partner of AGORA, HINARI, OARE, INASP, ORCID, CrossRef and COUNTER
These are the happiest countries in the world
Share on Facebook Tweet this article
These are the happiest countries in the world
Wealth isn't everything.
10 September 2019
Gemma Conroy
Benjamin Scott
Money does not equal happiness, but it certainly helps. This interactive visualization by Benjamin Scott, a bioinformatics researcher at the Natural History Museum in London, reveals the happiest countries in the world and the factors that contribute to the satisfaction of their people.
The visualization is based on data from the annual World Happiness Report, which ranks 156 countries according to perceptions of happiness among its people. Published in March, the report is produced by the United Nations Sustainable Development Solutions Network in partnership with the Ernesto Illy Foundation.
The report explores the relationship between happiness and specific metrics such GDP per capita, social support, healthy life expectancy and perceptions of corruption.
Clicking on the coloured boxes reveals where each country ranks in each measure, while selecting all the boxes shows the overall happiness rankings. Explore the full interactive visualization here.
Scandinavian countries lead the way in the happiness ranks, with Finland topping the charts followed by Denmark and Norway. Australia, New Zealand and Canada are also among the top 10 happiest nations. (We note that Singapore, which ranks 34th in the World Happiness Report, does not appear in the visualization.)
African countries dominated the 10 least happy countries, with Burundi, which has particularly low GDP per capita, ranked behind all other the nations. The Central African Republic is not far behind, despite taking the top spot overall in generosity and second place in freedom to make life choices.
While GDP appears to play a significant role in life satisfaction, being cashed-up isn't everything. Qatar and Saudi Arabia are the richest nations among the ranked countries, but don't rank in the top 20 for overall happiness.
Another interactive visualization based on the World Happiness Report, created by Rebecca Barter from the Department of Statistics at the University of California, Berkeley, includes additional variables that are linked to happiness, including school years, sustainable economic development, health expenditure and employment rate.
The number of years spent in school and tertiary education plays a role in overall happiness, with happy countries Australia, Iceland and Belgium spending an average of 20 years in the classroom, the highest of all nations included in the visualization.
And although Australia and New Zealand spend around half as much per person on healthcare as the United States (US$4,492, US$3,530 and US$9,536 respectively), they are ahead of the country in overall happiness.
Below you can see the US as a major outlier in healthcare spending:
Explore Benjamin Scott's and Rebecca Barter's visualizations in full.
Read next
This graphic reveals the most innovative countries for 2019
This animated map shows the true size of each country
Ranking the most popular degrees in the US
Tags:
VisualizationRankings Sign up for our newsletter!
Research Highlights of partners
Previous
Technical University of Munich (TUM)
28 Nov 2019
University of Tsukuba
28 Nov 2019
ShanghaiTech University
28 Nov 2019
WPI Advanced Institute for Materials Research (WPI-AIMR), Tohoku University
13 Dec 2019
Institute for Basic Science (IBS)
6 Dec 2019
University of New South Wales (UNSW Sydney)
28 Nov 2019
Waseda University
28 Nov 2019
Vidyasirimedhi Institute of Science and Technology (VISTEC)
28 Nov 2019
The University of Queensland (UQ)
28 Nov 2019
University of Cape Town (UCT)
28 Nov 2019
University College Cork (UCC)
28 Nov 2019
The University of Adelaide (Adelaide Uni)
28 Nov 2019
Technical University of Munich (TUM)
28 Nov 2019
University of Tsukuba
28 Nov 2019
ShanghaiTech University
28 Nov 2019
WPI Advanced Institute for Materials Research (WPI-AIMR), Tohoku University
13 Dec 2019
Institute for Basic Science (IBS)
6 Dec 2019
University of New South Wales (UNSW Sydney)
28 Nov 2019Next
Latest supplement
This supplement explores the materials that will give rise to the new industries of the future. It highlights the intriguing field of energy harvesting and profiles the early career stars who are expanding the physical world through new materials discoveries.
Sponsored content
Curtin University
Contact us Follow us on Twitter Follow us on Facebook
Research highlights of partners
Technical University of Munich (TUM)
10 Mar 2017
Tokyo University of Agriculture and Technology (TUAT)
27 Apr 2017
Kanazawa University (KU)
25 Sep 2018
Research highlightsSign up for the free weekly Nature Index newsletter
Sign up
Useful links
Advertisement
Except where otherwise noted © 2019 Springer Nature Limited. All Rights Reserved.
partner of AGORA, HINARI, OARE, INASP, ORCID, CrossRef and COUNTER
The top 10 institutions for chemistry in 2018
Share on Facebook Tweet this article
The top 10 institutions for chemistry in 2018
These 10 institutions in the Nature Index were the largest contributors to chemistry papers published in 82 leading journals in 2018.
20 June 2019
Nature Index
Jean-Claude MOSCHETTI / AlgoSolis / CNRS Phototheque

Microalgae cultured in the Raceway Basin of the CNRS to advance the study of biofuels, cosmetics, health and nutrition.
This is the fourth consecutive year in which leading institutions of China, France and Germany have topped the field in high-quality chemistry research output.
The biggest movers in this category for 2018 include Tsingua University in China, which jumped from 17th place in 2015 to sixth place in 2018, and Nanjing University, which climbed six spots from last year to secure the fourth spot for 2018. Kyoto University in Japan dropped out of the top 10 after ranking fourth last year
See the Nature Index 2019 Annual Tables Top 100 institutions for chemistry.
1. Chinese Academy of Sciences (CAS)
Fractional count: 881.87 (6.8%), Article count: 2,206
The Chinese Academy of Sciences (CAS) has retained the world's top slot in chemistry for the past four years in the Nature Index, and in 2018 had almost four times the FC of the number 2 seed, the French National Centre for Scientific Research (CNRS).
A major point of difference for CAS is its enormous size, encompassing 105 institutes across China, which support more than 60,000 research staff. Of note among its many chemistry-focused institutes are the highly productive Institute of Chemistry (IOC), based in Beijing, and the Dalian Institute of Chemical Physics, which specializes in such areas as catalytic chemistry, chromatography, and pharmaceutical chemistry.
In 2018, in a high-impact paper published in the Journal of the American Chemical Society by IOC scientists described a new type of solar cell that can achieve unprecedented power conversion efficiency rates.
CAS president, Bai Chunli, is a physical chemist and nanoscientist, known for his pioneering work in scanning tunnelling microscopy and nanotechnology.
2. French National Centre for Scientific Research (CNRS)
Fractional count: 240.53 (−4.8%), Article count: 1,111
Based in Paris, the French National Center for Scientific Research (CNRS) is the only French organization for multidisciplinary research. It is also the largest governmental research organization in France, and the largest agency in Europe undertaking basic research.
With an annual budget of €25.5 million (approximately US$28 million), its Institute of Chemistry supports 12,000 staff, including researchers, teacher-researchers, engineers, technicians and administrators, across 133 labs.
Alejandro Franco, who was only 13 when he patented his first hydrogen fuel cell and is now developing advanced simulation systems to improve battery power, is one of its rising stars. So is Raphaël Rodriguez, who was the first French scientist to win the Tetrahedron Young Investigator Award, an international prize for exceptional chemists under the age of 40.
3. Max Planck Society
Fractional count: 223.91 (2%), Article count: 560
Chemistry is fundamental to the Max Planck Society's history; its Institute of Chemistry was one of the first established within the German research organization. Its performance in the discipline continues to flourish, earning it third place among the top institutions in the field.
The Max Planck Society's work ranges from investigating the chemical processes in Earth's foundations, to understanding how cells communicate. The Max Planck Institute for Chemical Energy Conversion, re-established in 2012, focuses on the storage of energy, such as solar and wind power.
Last year, Max Planck Society researchers were part of an international team that discovered how tiny aerosol particles can fuel storms and alter weather patterns. Published in Science, the findings showed that even the smallest particles can generate large effects.
4. Nanjing University
Fractional count: 207.77 (25.6%), Article count: 379
With an incredible surge of 25.6% over the previous year, Nanjing University jumped from tenth position in 2017 to fourth place in 2018, according to its high-quality research output in chemistry, as tracked by the Nature Index.
The university owns China's oldest chemistry department, launched in 1920 at the National Southeastern University, which later became the National Central University before being renamed again to Nanjing University in 1950.
Today, Nanjing University produces the country's highest-profile chemistry research, owning two government-funded State Key Labs – the State Key Lab of Coordination Chemistry and the State Key Lab of Analytical Chemistry for Life Science – a very rare point of difference for a university in China.
Its School of Chemistry and Chemical Engineering boasts 101 full professors, including 5 members of the Chinese Academy of Sciences, and runs one of the oldest doctoral chemistry programs in China.
"In recent years, Nanjing University has spared no effort to attract young talents," says Shi Zhuangzhi, a leading young chemist who joined the university in 2014 as a Young Thousand Talent – China's top talent scheme to attract young scientists.
"Young faculty members here enjoy perfect funding, decent salary and housing subsidies, and priority in recruiting excellent doctoral students."
5. Peking University
Fractional count: 189.09 (5.6%), Article count: 574
Peking University was China's first public comprehensive university, set up in 1898. Since then, it's been considered one of the country's two best universities, with Tsinghua University.
In 2018, its positions in the chemistry, physical sciences, Earth and environmental sciences, and life sciences categories were 5th, 11th, 10th, and 39th, respectively.
Its budgets are more limited than Tsinghua's: in 2018 and 2019, its overall budgets were 12.55 billion yuan (US$1.82 billion) and 19 billion yuan (US$2.75 billion) respectively.
Of Peking University's 4,573 faculty members, 78 are Chinese Academy of Sciences members and 18 are Chinese Academy of Engineering members. High-profile alumni include pharmaceutical chemist, Tu Youyou, credited with discovering the malaria treatments artemisinin and dihydroartemisinin – a major breakthrough in tropical medicine.
6. Tsinghua University
Fractional count: 183.83 (5.7%), Article count: 471
As one of China's most prominent universities, Tsinghua University has made impressive progress in chemistry in recent years. Its ranking climbed to sixth in 2018, up from 17th place in 2015.
Tsinghua's chemistry research is conducted by the Department of Chemistry, Department of Chemical Engineering and the School of Materials Science and Engineering, and has a strong industry connection. Boosted by significant research funding of the university (15.7 billion yuan in 2019, or US$2.27 billion), which is the highest among all Chinese universities, Tsinghua chemists have excelled in nanomaterial, industrial catalysis and low-carbon technologies.
Key studies in 2018 led by Tsinghua scientists include one describing how calcium-ion batteries could be used for energy storage (Nature Chemistry), and another on an electrocatalyst that could potentially reduce carbon dioxide emissions in industrial production (Journal of the American Chemical Society).
7. University of Science and Technology of China
Fractional count: 182.53 (4.1%), Article count: 430
Established by the Chinese Academy of Sciences (CAS) in 1958 in Beijing, the University of Science and Technology of China was launched to drive the higher education of the country's top talent in interdisciplinary science and technology. In 1970, it moved to its current location in Hefei, the capital of the Anhui Province.
The institute's achievements include establishing the first graduate school in China as well as the first class for gifted young people in China and the first 'big science' facility in China, the Hefei Synchrotron Radiation Facility. With CAS, it now also jointly operates the Experimental Advanced Superconducting Tokamak and the Steady High Magnetic Field of the High Magnetic Field Laboratory.
Key chemistry papers of recent years concern the electroreduction of carbon dioxide into 'clean' fuels (Nature, 2016) and more environmentally friendly plastic crystals for refrigeration (Nature 2019).
8. Massachusetts Institute of Technology (MIT)
Fractional count: 164.31 (2.5%), Article count: 350
The Massachusetts Institute of Technology (MIT) appears in several top 10s in the Nature Index 2019 Annual Tables, for chemistry, physical sciences, life sciences, academic institutions, and the global top 10.
As one of the world's most prestigious higher-education institutions, it's been at the frontier of research for more than 150 years, fostering an emphasis on entrepreneurship and applied science through close ties with industry.
Its Department of Chemistry dates back to 1865, and is recognized as one of the best places in the world for chemistry research. Known for achievements in polymer synthesis and medical imaging, key focus areas include discovering new chemical syntheses, creating sustainable energy solutions, detecting and curing disease, and developing novel materials.
In late 2018, three of its researchers, Stephen Buchwald, Jeremiah Johnson, and Timothy Swager received American Chemical Society National Awards for 2019. Swager was awarded for "the design, synthesis and study of polymers with innovative molecular designs to create materials with superior sensory, electronic, optoelectronic and mechanical properties."
9. Northwestern University
Fractional count: 158.11 (12.1%), Article count: 299
Founded as a private research university in 1851, Northwestern University, based in Evanston, Illinois, now also has campuses in Chicago and Doha, Qatar, and employs 3,300 full-time research staff. It has an annual budget of US$2 billion and attracts more than US$700 million for sponsored research each year.
Northwestern is the second-fastest rising institute among the top 10 in high-quality chemistry research output for 2018 (Nanjing University was the fastest).
One of the star researchers in its Department of Chemistry is Emily Weiss, winner of the 2018 American Chemical Society's Early-Career Award for her pioneering work on nanocrystals and low-conductivity materials.
Another is Chad Mirkin, whose 1999 invention of dip-pen nanolithography – a new nanotechnology tool that allowed circuit boards to become smaller – was recognized in 2012 by National Geographic as one of the top 100 scientific discoveries that changed the world.
10. Stanford University
Fractional count: 158.02 (−7.4%), Article count: 340
Chemistry was one of the 25 founding departments at Stanford University when it opened in 1891. The department awarded its first undergraduate degree to Charlotte Wray in 1894, and its first PhD in 1907 to William Draper Harkins, who would go on to predict the existence of the neutron in 1920.
There are now 24 faculty members in the department. Among them is Nobel laureate, W.E. Moerner, who was awarded the 2014 Nobel Prize in Chemistry for his role in the invention of microscopy techniques that could reveal molecular processes in real time.
Other notable Stanford chemists include Frank Abild-Pedersen, who in 2018 was one of the world's most highly-cited researchers – his 2004 paper on atomic-scale imaging of carbon nanofibres has attracted more than 1,000 citations so far – and Carolyn Bertozzi, regarded as one of the top chemists of her generation.
Correction 12 August 2019: The original version of this article used incorrect fractional counts, percentage changes and article counts to derive the rankings, which meant that some institutions were ranked incorrectly. The data and rankings have now been corrected.
Tags:
NatureIndex19_Annual TablesChinaFranceGermanyNorthwestern UniversityUnited StatesNanjing UniversityKyoto UniversityJapanChinese Academy of SciencesFrench National Centre for Scientific ResearchMax Planck SocietyState Key Lab of Coordination ChemistryState Key Lab of Analytical Chemistry for Life SciencePeking UniversityUniversity of Science and Technology of ChinaNational Synchrotron Radiation LaboratoryHigh Magnetic Field LaboratoryMassachusetts Institute of TechnologyStanford UniversityRankingsChemistry
Related articles:
The top 10 institutions for physical sciences in 2018Nature Index | 20 June 2019The top 10 institutions for life sciences in 2018Nature Index | 20 June 2019The top 10 institutions for Earth and environmental sciences in 2018Nature Index | 20 June 2019 Sign up for our newsletter!
Research Highlights of partners
Previous
Technical University of Munich (TUM)
28 Nov 2019
University of Tsukuba
28 Nov 2019
ShanghaiTech University
28 Nov 2019
WPI Advanced Institute for Materials Research (WPI-AIMR), Tohoku University
13 Dec 2019
Institute for Basic Science (IBS)
6 Dec 2019
University of New South Wales (UNSW Sydney)
28 Nov 2019
Waseda University
28 Nov 2019
Vidyasirimedhi Institute of Science and Technology (VISTEC)
28 Nov 2019
The University of Queensland (UQ)
28 Nov 2019
University of Cape Town (UCT)
28 Nov 2019
University College Cork (UCC)
28 Nov 2019
The University of Adelaide (Adelaide Uni)
28 Nov 2019
Technical University of Munich (TUM)
28 Nov 2019
University of Tsukuba
28 Nov 2019
ShanghaiTech University
28 Nov 2019
WPI Advanced Institute for Materials Research (WPI-AIMR), Tohoku University
13 Dec 2019
Institute for Basic Science (IBS)
6 Dec 2019
University of New South Wales (UNSW Sydney)
28 Nov 2019Next
Related articles
Latest supplement
This supplement explores the materials that will give rise to the new industries of the future. It highlights the intriguing field of energy harvesting and profiles the early career stars who are expanding the physical world through new materials discoveries.
Sponsored content
Curtin University
Contact us Follow us on Twitter Follow us on Facebook
Research highlights of partners
Flinders University
30 Jan 2018
Collaborative Innovation Center of Chemical Science and Engineering (Tianjin)
28 Feb 2018
University of Wollongong (UOW)
24 Jun 2019
Research highlightsSign up for the free weekly Nature Index newsletter
Sign up
Useful links
Advertisement
Except where otherwise noted © 2019 Springer Nature Limited. All Rights Reserved.
partner of AGORA, HINARI, OARE, INASP, ORCID, CrossRef and COUNTERShare to Facebook, Number of shares134Share to TwitterShare to ImprimirShare to E-mailShare to Mais…, Number of shares
The top 10 countries for scientific research in 2018
Share on Facebook Tweet this article
The top 10 countries for scientific research in 2018
These countries were the year's the largest contributors to papers published in the 82 leading journals tracked by the Nature Index.
1 July 2019
Bec Crew
Rick Friedman/rickfriedman.com/Corbis via Getty Images

John Kovac of the Harvard Smithsonian Center for Astrophysics at Harvard's Clay Telescope. The US is the most prolific country in the Nature Index, and Harvard is its most prolific institution.
China, with a remarkable rise in high-quality research output in 2018, is gaining on the dominant United States. In the top 10, Australia has jostled Spain out of 10th spot.
View the 2019 Annual Tables Countries/Territories top 50.
1. United States of America
The United States is the most prolific publisher of high-quality science in the world, but China is closing the gap with astonishing rapidity.
Output from the US was down in 2018 compared with 2017, but it continues to be bolstered by its top-performing institutes: Harvard University, Stanford University, MIT and the National Institutes of Health.
The life sciences accounts for almost 50% of the nation's output in the natural sciences, followed by chemistry, physical sciences, and Earth and environmental sciences, respectively.
In 2018, its biggest collaborative partners were China, the United Kingdom and Germany, while smaller countries, Australia and Switzerland, also made it into its top 10 collaborators list.
In the 2019 Nature Index Biomedical Sciences supplement, the US dominated the Top 200 Institutions table, counting seven of the top 10 institutions, and 15 of the top 20.
2. China
China's rise in the research rankings is a well-told story, but that doesn't make it any less remarkable. Its increase in FC in 2018 has been meteoric, and it's got the whole world's attention.
While chemistry accounts for around 50% of China's output in the Nature Index, the physical sciences are also a major strength. Its top five performing institutes are the Chinese Academy of Sciences, Peking University, Nanjing University, Tsinghua University, and the University of Science and Technology of China.
In early 2018, the US National Science Foundation released a report showing that, as far back as 2016, China overtook the US as the top producer of science and engineering articles tracked by Scopus. But in terms of high-quality natural sciences research output tracked by the Nature Index, the US still reigns supreme.
3. Germany
With two institutions in the Nature Index Top 100 Global Institutions table, Germany is a force in high-quality research publishing.
Its top institutions, the Max Planck Society and Helmholtz Association of German Research Centres, are among the top 10 in the physical sciences, chemistry, life sciences, Earth and environmental sciences, and global research institutes categories for 2018.
In recent years, the country has become known as a desired destination for researchers, boasting a relatively low cost of living, stable growth and high research and development (R&D) spending.
It also counts more than 270 collaborative research centres that are funded by the German Research Foundation for up to 12-year periods, which allow researchers to commit to complex, long-term, multidisciplinary projects across universities and institutes.
4. United Kingdom
As Nature reported in April, Brexit has already damaged research in the UK. That said, it remains one of the world's best in producing high-quality research in the natural sciences, retaining its long-standing fourth rank in the Nature Index Top 50 Countries/Territories table.
The UK's top institutions include the University of Cambridge, the University of Oxford, Imperial College London and University College London, and its top collaborators for 2018 were the US, Germany and France.
In recent months, the closure of key animal-research facilities in the UK has sparked outcry from affected scientists, raising questions around the UK's contribution to global mouse genetics research. Now, as Brexit lurches uncertainly onwards, the world is taking a closer look at the important research that goes on around it.
5. Japan
With an impressive standing among the world's best research publishers, Japan is working hard to retain its position. While its strategy of funding selected institutions to boost their overseas collaboration is starting to bear fruit, it continues to look outwards in an effort to arrest the alarming decline in its high-quality scientific research.
Its top-performing institute, the University of Tokyo, also ranked highly in the 2019 Nature Index Annual tables in the physical sciences, academic institutions, and top 100 global institutions categories. Kyoto University, Osaka University and RIKEN round out the country's top four.
Japan's research performance was the focus of a recent Nature Index supplement, which revealed how its proportion of articles co-authored with international researchers has increased, but correcting the slide in overall output is proving difficult for the nation.
6. France
France's strengths in the natural sciences are diverse, with chemistry, physical sciences, and life sciences accounting for roughly equal shares in its high-quality research output, followed by Earth and environmental sciences.
In 2018, its highest-performing institute, the French National Centre for Scientific Research (CNRS), had more than six times the fractional count (FC) of its second highest- performing institute, the Pierre and Marie Curie University.
The CNRS is not only France's premier research institute, it also shines on the world stage, ranking highly in the physical sciences, Earth and environmental sciences, chemistry, and top 100 global institutions categories for 2018.
In February, France announced plans for its national strategy for research, promising funding stability and better career prospects for young researchers. But, as Nature reported, scientists say significant new investment will be crucial.
7. Canada
Universities across Canada might have reported a deluge of applications in 2017, as students and researchers sought respite from the anti-science stance of the Trump administration in the US and the disruption of Brexit in Europe, but this has yet to impact on its high-quality research output. Canada is one of a number of high-ranking countries in 2018 that saw a downturn in FC, compared with 2017.
Canada's best-performing institute, the University of Toronto, reportedly saw an 81% increase in acceptance numbers from American students in 2017 compared to 2016, and the University of Alberta, ranked fourth in Canada by FC, saw international graduate student applications rise by 80%.
More recently, the country's budget decisions around research for 2019 have been controversial, with small spending bumps for genomics and physics presenting a stark contrast to the $4-billion (US$3-billion) boost for basic science and research in 2018.
8. Switzerland
For a nation of just 8.4 million, Switzerland punches well above its weight in high-quality research output.
In 2018, an analysis by the United States National Center for Science and Engineering Statistics (NCSES) found that it contributed nearly three times more articles to the 1% of highly cited papers indexed by the Scopus database in 2013 than would be expected given its total output, due to factors such as its comparatively large research investment and hosting of the Large Hadron Collider.
The Swiss Federal Institute of Technology Zurich (ETH Zurich), the institution with the highest output of high-quality research in the natural sciences in the country, had almost twice the output of the second most prolific institution, the Swiss Federal Institute of Technology Lausanne (EPFL).
In 2018, ETH Zurich's total revenue rose to CHF 1.8 billion (US$1.8 billion), with the federal government contributing CHF 1.3 billion to its funds.
Switzerland is also home to F. Hoffmann-La Roche AG and Novartis International AG, two multinational heavyweights in the pharmaceutical sector, signifying the country's strength in the biomedical sciences.
9. South Korea
Thanks in no small part to its high R&D spending, South Korea's strengths lie in the physical sciences and chemistry, and, as a 2018 study by Canadian researcher Mikko Packalen showed, in developing novel biomedical concepts.
Its biggest collaborative partners in 2018 were the US, China and Japan, and Seoul National University and the Korea Advanced Institute of Science and Technology were its top performers.
In mid-2018, Nature reported that, while the country's research was flourishing in some ways, it was struggling in others.
Academic publishing has been booming, and national R&D spending by industry and government was 4.24% of gross domestic product (GDP) in 2016, which was the second-highest percentage for any country worldwide. But many scientists – particularly those in smaller research groups – have communicated their dissatisfaction with the country's funding decisions.
10. Australia
Australia has the rare distinction of being the only country to shake up the top 10 in the 2019 Nature Index Top 50 Countries/Territories table, and the only country in the top 10 apart from China where FC increased in 2018. While the top nine has remained unchanged for three years, Australia jostled Spain out of the 10th slot, up from rank 11 in 2017.
The country's output by subject is fairly evenly spread, with the life sciences contributing the largest share to its high-quality research output, as tracked by the Nature Index. The University of Queensland is the best performing Australian research institute, followed by UNSW Sydney and Monash University in Melbourne.
But it's not all good news. In late 2018, Australian scientists expressed disappointment over a budget update that cuts $328.5 million (US$230 million) from research funding that had been expected over the next four years, setting government investment in R&D at its lowest in 40 years.
Read next:
The top 10 research institutions for 2018
The top 10 institutions for chemistry in 2018
Tags:
NatureIndex19_Annual TablesCanadaSwitzerlandAustraliaSouth KoreaFranceGermanyChinaUnited KingdomUniversity of OxfordUniversity of CambridgeUniversity of TorontoUniversity of AlbertaSpainJapanHarvard UniversityStanford UniversityMassachusetts Institute of TechnologyNational Institutes of HealthChinese Academy of SciencesPeking UniversityTsinghua UniversityNanjing UniversityUniversity of WaterlooImperial College LondonUniversity of Science and Technology of ChinaMax Planck SocietyHelmholtz Association of German Research CentresSeoul National UniversityKorea Advanced Institute of Science and TechnologyUNSW SydneyUniversity of QueenslandMonash UniversityOsaka UniversityKyoto UniversityRIKENPierre and Marie Curie UniversitySwiss Federal Institute of Technology ZurichSwiss Federal Institute of Technology LausanneF. Hoffmann-La Roche AGNatureIndex19_JapanNatureIndex19_Biomedical SciencesRankingsNovartisUnited States Sign up for our newsletter!
Research Highlights of partners
Previous
Technical University of Munich (TUM)
28 Nov 2019
University of Tsukuba
28 Nov 2019
ShanghaiTech University
28 Nov 2019
WPI Advanced Institute for Materials Research (WPI-AIMR), Tohoku University
13 Dec 2019
Institute for Basic Science (IBS)
6 Dec 2019
University of New South Wales (UNSW Sydney)
28 Nov 2019
Waseda University
28 Nov 2019
Vidyasirimedhi Institute of Science and Technology (VISTEC)
28 Nov 2019
The University of Queensland (UQ)
28 Nov 2019
University of Cape Town (UCT)
28 Nov 2019
University College Cork (UCC)
28 Nov 2019
The University of Adelaide (Adelaide Uni)
28 Nov 2019
Technical University of Munich (TUM)
28 Nov 2019
University of Tsukuba
28 Nov 2019
ShanghaiTech University
28 Nov 2019
WPI Advanced Institute for Materials Research (WPI-AIMR), Tohoku University
13 Dec 2019
Institute for Basic Science (IBS)
6 Dec 2019
University of New South Wales (UNSW Sydney)
28 Nov 2019Next
Latest supplement
This supplement explores the materials that will give rise to the new industries of the future. It highlights the intriguing field of energy harvesting and profiles the early career stars who are expanding the physical world through new materials discoveries.
Sponsored content
Curtin University
Contact us Follow us on Twitter Follow us on Facebook
Research highlights of partners
University of Cape Town (UCT)
16 Aug 2017
Keio University
22 Dec 2017
University College Cork (UCC)
20 Jul 2018
Research highlightsSign up for the free weekly Nature Index newsletter
Sign up
Useful links
Advertisement
Except where otherwise noted © 2019 Springer Nature Limited. All Rights Reserved.
partner of AGORA, HINARI, OARE, INASP, ORCID, CrossRef and COUNTERShare to Facebook, Number of shares855Share to TwitterShare to ImprimirShare to E-mailShare to Mais…, Number of shares90