Do the downloads!! Share!! The diffusion of very important information and knowledge is essential for the world progress always!! Thanks!!
– > Mestrado – Dissertation – Tabelas, Figuras e Gráficos – Tables, Figures and Graphics – ´´My´´ Dissertation @ #Innovation #energy #life #health #Countries #Time #Researches #Reference #Graphics #Ages #Age #Mice #People #Person #Mouse #Genetics #PersonalizedMedicine #Diagnosis #Prognosis #Treatment #Disease #UnknownDiseases #Future #VeryEfficientDrugs #VeryEfficientVaccines #VeryEfficientTherapeuticalSubstances #Tests #Laboratories #Investments #Details #HumanLongevity #DNA #Cell #Memory #Physiology #Nanomedicine #Nanotechnology #Biochemistry #NewMedicalDevices #GeneticEngineering #Internet #History #Science #World
Pathol Res Pract. 2012 Jul 15;208(7):377-81. doi: 10.1016/j.prp.2012.04.006. Epub 2012 Jun 8.
The influence of physical activity in the progression of experimental lung cancer in mice
Renato Batista Paceli 1, Rodrigo Nunes Cal, Carlos Henrique Ferreira dos Santos, José Antonio Cordeiro, Cassiano Merussi Neiva, Kazuo Kawano Nagamine, Patrícia Maluf Cury

Impact_Fator-wise_Top100Science_Journals
GRUPO_AF1 – GROUP AFA1 – Aerobic Physical Activity – Atividade Física Aeróbia – ´´My´´ Dissertation – Faculty of Medicine of Sao Jose do Rio Preto
GRUPO AFAN 1 – GROUP AFAN1 – Anaerobic Physical Activity – Atividade Física Anaeróbia – ´´My´´ Dissertation – Faculty of Medicine of Sao Jose do Rio Preto
GRUPO_AF2 – GROUP AFA2 – Aerobic Physical Activity – Atividade Física Aeróbia – ´´My´´ Dissertation – Faculty of Medicine of Sao Jose do Rio Preto
GRUPO AFAN 2 – GROUP AFAN 2 – Anaerobic Physical Activity – Atividade Física Anaeróbia – ´´My´´ Dissertation – Faculty of Medicine of Sao Jose do Rio Preto
Slides – mestrado – ´´My´´ Dissertation – Faculty of Medicine of Sao Jose do Rio Preto
CARCINÓGENO DMBA EM MODELOS EXPERIMENTAIS
DMBA CARCINOGEN IN EXPERIMENTAL MODELS
Avaliação da influência da atividade física aeróbia e anaeróbia na progressão do câncer de pulmão experimental – Summary – Resumo – ´´My´´ Dissertation – Faculty of Medicine of Sao Jose do Rio Preto
https://pubmed.ncbi.nlm.nih.gov/22683274/
Abstract
Lung cancer is one of the most incident neoplasms in the world, representing the main cause of mortality for cancer. Many epidemiologic studies have suggested that physical activity may reduce the risk of lung cancer, other works evaluate the effectiveness of the use of the physical activity in the suppression, remission and reduction of the recurrence of tumors. The aim of this study was to evaluate the effects of aerobic and anaerobic physical activity in the development and the progression of lung cancer. Lung tumors were induced with a dose of 3mg of urethane/kg, in 67 male Balb – C type mice, divided in three groups: group 1_24 mice treated with urethane and without physical activity; group 2_25 mice with urethane and subjected to aerobic swimming free exercise; group 3_18 mice with urethane, subjected to anaerobic swimming exercise with gradual loading 5-20% of body weight. All the animals were sacrificed after 20 weeks, and lung lesions were analyzed. The median number of lesions (nodules and hyperplasia) was 3.0 for group 1, 2.0 for group 2 and 1.5-3 (p=0.052). When comparing only the presence or absence of lesion, there was a decrease in the number of lesions in group 3 as compared with group 1 (p=0.03) but not in relation to group 2. There were no metastases or other changes in other organs. The anaerobic physical activity, but not aerobic, diminishes the incidence of experimental lung tumors.
Copyright © 2012 Elsevier GmbH. All rights reserved.
https://en.wikipedia.org/wiki/DNA
https://www.newscientist.com/article/mg23931940-100-the-me-illusion-how-your-brain-conjures-up-your-sense-of-self/?fbclid=IwAR1X5yDF5IxAPCd8cKemWCJkkEjczVSJ9Q6nQRr1LsiflpdGQeA36R4ylN4
motivação #intenção #superation #superação #imaginação #imagination #future #futuro #challenge #desafio #experience #experiência #moment #momentos #feelings #sentimentos #speak #fala #overcoming #DNA #cell #comunicação #pessoas #RNA #respeito #pessoa #Communications
NEUROSCIENCE NEWSDECEMBER 20, 2019
Summary: A new study reports diseases such as cancers, Alzheimer's disease, and diabetes may have a genetic contribution of 5-10% at most.
Source: University of Alberta
In most cases, your genes have less than five percent to do with your risk of developing a particular disease, according to new research by University of Alberta scientists.
Your DNA is not your destiny, or a good predictor of your health
Your DNA is not your destiny, or a good predictor of your health
NEUROSCIENCE NEWSDECEMBER 20, 2019BRAIN CANCERFEATUREDGENETICSNEUROLOGYNEUROSCIENCEOPEN NEUROSCIENCE ARTICLES4 MIN READ
Summary: A new study reports diseases such as cancers, Alzheimer's disease, and diabetes may have a genetic contribution of 5-10% at most.
Source: University of Alberta
In most cases, your genes have less than five percent to do with your risk of developing a particular disease, according to new research by University of Alberta scientists.
In the largest meta-analysis ever conducted, scientists have examined two decades of data from studies that examine the relationships between common gene mutations, also known as single nucleotide polymorphisms (SNPs), and different diseases and conditions. And the results show that the links between most human diseases and genetics are shaky at best.
"Simply put, DNA is not your destiny, and SNPs are duds for disease prediction," said David Wishart, professor in the University of Alberta's Department of Biological Sciences and the Department of Computing Science and co-author on the study. "The vast majority of diseases, including many cancers, diabetes, and Alzheimer's disease, have a genetic contribution of 5 to 10 percent at best."
The study also highlights some notable exceptions, including Crohn's disease, celiac disease, and macular degeneration, which have a genetic contribution of approximately 40 to 50 percent.
"Despite these rare exceptions, it is becoming increasingly clear that the risks for getting most diseases arise from your metabolism, your environment, your lifestyle, or your exposure to various kinds of nutrients, chemicals, bacteria, or viruses," explained Wishart.
The study also highlights some notable exceptions, including Crohn's disease, celiac disease, and macular degeneration, which have a genetic contribution of approximately 40 to 50 per cent. The image is in the public domain.
Wishart and his research collaborators suggest that measuring metabolites, chemicals, proteins, or the microbiome provides a much more accurate measure of human disease risk and are also more accurate for diagnosis. The findings fly in the face of many modern gene testing businesses models, which suggest that gene testing can accurately predict someone's risk for disease.
"The bottom line is that if you want to have an accurate measure of your health, your propensity for disease or what you can do about it, it's better to measure your metabolites, your microbes or your proteins–not your genes," added Wishart. "This research also highlights the need to understand our environment and the safety or quality of our food, air, and water."ABOUT THIS NEUROSCIENCE RESEARCH ARTICLE
Source:
University of Alberta
Media Contacts:
Katie Willis – University of Alberta
Image Source:
The image is in the public domain.
Original Research: Open access
"Assessing the performance of genome-wide association studies for predicting disease risk". Jonas Patron, Arnau Serra-Cayuela, Beomsoo Han, Carin Li, David Scott Wishart.
PLOS ONE doi:10.1371/journal.pone.0220215.
Abstract
Assessing the performance of genome-wide association studies for predicting disease risk
To date more than 3700 genome-wide association studies (GWAS) have been published that look at the genetic contributions of single nucleotide polymorphisms (SNPs) to human conditions or human phenotypes. Through these studies many highly significant SNPs have been identified for hundreds of diseases or medical conditions. However, the extent to which GWAS-identified SNPs or combinations of SNP biomarkers can predict disease risk is not well known. One of the most commonly used approaches to assess the performance of predictive biomarkers is to determine the area under the receiver-operator characteristic curve (AUROC). We have developed an R package called G-WIZ to generate ROC curves and calculate the AUROC using summary-level GWAS data. We first tested the performance of G-WIZ by using AUROC values derived from patient-level SNP data, as well as literature-reported AUROC values. We found that G-WIZ predicts the AUROC with <3% error. Next, we used the summary level GWAS data from GWAS Central to determine the ROC curves and AUROC values for 569 different GWA studies spanning 219 different conditions. Using these data we found a small number of GWA studies with SNP-derived risk predictors that have very high AUROCs (>0.75). On the other hand, the average GWA study produces a multi-SNP risk predictor with an AUROC of 0.55. Detailed AUROC comparisons indicate that most SNP-derived risk predictions are not as good as clinically based disease risk predictors. All our calculations (ROC curves, AUROCs, explained heritability) are in a publicly accessible database called GWAS-ROCS.
FEEL FREE TO SHARE THIS GENETICS NEWS.Join our Newsletter I agree to have my personal information transferred to AWeber for Neuroscience Newsletter ( more information )Sign up to receive the latest neuroscience headlines and summaries sent to your email daily from NeuroscienceNews.comWe hate spam and only use your email to contact you about newsletters. We do not sell email addresses. You can cancel your subscription any time.
ALZHEIMER'S DISEASEBRAIN CANCERBRAIN RESEARCHCANCERGENETICSHEALTHMEDICINENEUROBIOLOGYNEURODEGENERATIVE DISEASESNEUROLOGYNEUROSCIENCEOPEN ACCESSOPEN SCIENCESINGLE-NUCLEOTIDE POLYMORPHISMSSNPSUNIVERSITY OF ALBERTA
Neuroscience News posts science research news from labs, universities, hospitals and news departments around the world. Science articles can cover neuroscience, psychology, AI, robotics, neurology, brain cancer, mental health, machine learning, autism, Parkinson's, Alzheimer's, brain research, depression and other topics related to cognitive sciences.
RELATED POSTS
Advertisement
NEUROSCIENCE NEWSLETTER
Fill in this form to receive our free daily neuroscience newsletter.

Our newsletters contain Neuroscience News' latest headlines and summaries from the day. Our newsletters are sent once a day to the email provided below. Your email address will not be sold by us.Name:Email:
RECENT NEUROSCIENCE
DECEMBER 20, 2019
DECEMBER 20, 2019
DECEMBER 20, 2019
DECEMBER 20, 2019
DECEMBER 20, 2019
DECEMBER 20, 2019
DECEMBER 20, 2019
DECEMBER 20, 2019
DECEMBER 20, 2019
DECEMBER 19, 2019
POPULAR ARTICLES
FOLLOW NEUROSCIENCE NEWS
Neuroscience News Sitemap
Neuroscience Graduate and Undergraduate Programs
Free Neuroscience MOOCs
Neuroscience Groups
Neuroscience Forums
Neuroscience Jobs
Submit Neuroscience News
Neuroscience Shop
Gift Store Categories
NN ON SOCIAL MEDIA
SEARCH NEUROSCIENCE NEWS
NEUROSCIENCE NEWS
Sign up to our daily email newsletter
Sign In Search
The 'me' illusion: How your brain conjures up your sense of self
Self-awareness isn't the pinnacle of consciousness – it's just an accidental byproduct of evolution, and a figment of our mindsHUMANS 5 September 2018
LOOK into a mirror and you may see pimples, wrinkles or unruly facial hair, but beneath the superficial lies something far more interesting. Every time you lock eyes with your reflection, you know exactly who is looking back at you. The sense of self is unmistakable. It is so much a part of being human that we often fail to notice it. Yet self-awareness is one of the biggest mysteries of the mind. How did it arise and what is it for?
Looking at other animals suggests we are not alone in being able to recognise ourselves in a mirror. Admittedly, it's a short list of species that seem capable of this feat, but it hints at a possible explanation. Self-awareness may have evolved in only the brightest animals with the biggest brains. If so, it represents the peak of mental complexity – the highest form of consciousness.
However, some people have started to question this idea. Now, an extraordinary finding lends weight to their scepticism: one monkey species that was previously deemed unable to recognise itself in a mirror can easily learn to do so. This isn't simply another name to add to the echelons of the self-aware. The discovery suggests we need to fundamentally rethink our ideas about mirrors and minds.
The hunt for self-awareness among non-humans has been going on for decades. In the most widely used test – the so-called face-mark test – researchers stealthily apply a spot of odourless dye to an animal's forehead or cheek and then observe its reaction when it is in front of a mirror. The underlying premise is that those with a firm sense of self can acknowledge their reflection and attempt to scrub off the dye.
Most of the animals that have passed this test are considered to be intelligent. They include chimps, bonobos, orangutans, Asian elephants and Eurasian magpies (a member of the notoriously clever corvid family). Killer whales and bottlenose dolphins also seem to recognise themselves in a mirror, although their anatomy means they can't remove a face mark. This apparent correlation with smarts means that self-awareness has become a sort of proxy for mental complexity. But there are some puzzling evolutionary gaps. Gorillas, for instance, usually fail the test – with the notable exception of the recently deceased Koko – yet our more distant primate relatives, the orangutans, pass it. Also, the self-aware elite contains some bizarre anomalies such as pigeons, manta rays, ants and even a robot.
Some of these findings – particularly with ants and pigeons – are contested. Researchers have tried to explain away others, arguing, for example, that gorillas have mentally regressed since their split from the other ape lineages because they face fewer pressures in their environment. But the recent discovery in monkeys is harder to dismiss.
Last year, Liangtang Chang and colleagues at the Shanghai Institutes for Biological Sciences, China, released video footage of a small group of rhesus macaques interacting with a mirror. It shows the monkeys contorting their bodies, tugging at their facial hair, inspecting their fingertips and making flashy displays of their genitals, all the while keeping their eyes on their reflections. They are captivated, leaving little doubt they recognise themselves. Yet, rhesus macaques have consistently failed the mirror test. And just a few weeks earlier, the ones studied by Chang's team had shown no signs that they understood their reflections. What changed?
In fact, there is anecdotal evidence of macaques in the lab showing a sudden interest in mirrors after being fitted with bulky neural recording devices that protrude from their heads. Chang's team wondered whether the monkeys genuinely lacked self-awareness, or whether they were being held back by a lack of coordination – an inability to link what they saw with internal signals generated by their muscle movements. To test this, they taught the monkeys to link vision and movement by giving them a food reward for touching a projected laser dot. At first, the researchers shone the laser where the monkeys could easily see it, then gradually worked up to shining it in places only visible in the mirror. Fast-forward a few weeks of practice, and they passed the face-mark test with flying colours.
At the least, this indicates that the way we test for self-awareness is flawed (see "Mirror, mirror"). That, in turn, raises the possibility that self-awareness is much more widespread than we think. So, what do we know about the evolution of this prized trait?
Levels of consciousness
Many psychologists and anthropologists hold that there is a hierarchy of consciousness that corresponds with increasing brain complexity. At its base is the minimal consciousness attributed to animals with simple nervous systems. These minds are thought to be permanently adrift in a sea of raw sensory experiences, tossed around between perceptions such as colour, hunger, warmth and fear, with little awareness of their meaning. Few minds are sophisticated enough to experience the world differently – through an introspective lens. Even then, they may have a limited sense of self. Only at the peak of mental complexity do we find minds able to construct a lifelong narrative of experiences centred around an abstract concept of "self" – these are the elite.
What is the evidence for this hierarchy? After all, mental complexity is a slippery concept and, besides, none of us has insight into even the mind of another human, let alone a bat or a beetle. Well, there's no question that some brains are much bigger and more structurally complicated than others. This disparity is mainly the result of the differing evolutionary demands that animals must meet to survive. For example, the nervous system of a sedentary, filter-feeding oyster consists of just two cell clusters. These allow it to do exactly what an oyster needs to do – control its digestion, and transmit signals from light-sensing tentacles to the muscle that snaps it shut when a predator looms. Meanwhile, at the other end of the spectrum, there is one particular demand that seems to have led to the evolution of complex brains and could also have created the conditions for a sense of self to arise. That challenge is dealing with the minds of others – be they prey, competitors or other members of your social group.
According to the social brain hypothesis, developed by Robin Dunbar at the University of Oxford, life in tight-knit communities is especially challenging because close relationships hinge on being able to understand what is going on in another individual's mind. To achieve this, brains needed to evolve from being simply things that experience sensations and thoughts to becoming their observer. To do this, they needed to build a model of a mind, according to neuroscientist Michael Graziano at Princeton University. And once the biological machinery for such model-building evolved, it could be used to represent not only the minds of others, but also one's own mind.
A model – be it for mind reading, weather forecasting or whatever – usually starts with some assumptions about the factors that contribute to the system in question and their relative importance. It then runs a simulation and, depending on how much the result diverges from physical observations, modifies the assumptions. The model thus acquires an accurate representation of the forces at work, allowing it to make reasonable predictions about the future. "The brain is a model-builder," says Graziano. "You can't move your arm properly if your motor system doesn't know where it is, can't predict where it will be in the next few seconds, and can't run simulations about what will happen if it sends out this or that command to the muscles." And, he argues, the brain uses exactly the same strategy to model minds so that it can interact socially. If he is correct, then what you consciously experience is the simulation.
"Perhaps self-awareness isn't even a simulation but just a hall of mirrors"
By extension, self-awareness is the conscious state of running that simulation on your own mind. Graziano believes we have no reason to put it on a pedestal. "Self-awareness is not higher-order, or intrinsically more complicated, than consciousness," he says. "It is another example of consciousness." A mind is just an object that some brains can model, and so become aware of. Moreover, it is hard to establish whether this ability is associated with uniquely complex biological machinery. After all, we are still struggling to pin down what consciousness looks like in the brain.
Most researchers agree that the brain operates at least partly by generating simulations. However, many disagree that consciousness is a functional piece of the modelling machinery. Instead, a widely held view sees it as the unintended by-product of information rushing through the closed loop of connections that is the brain. Consciousness can't help existing despite serving no particular purpose, just like the noise emitted by a running engine, which has no bearing on the workings of the engine itself. By this way of thinking, self-awareness isn't even a simulation; it is just a hall of mirrors.
Such emergent phenomena are common in nature. They give the mesmerising impression of complexity and intentionality, despite stemming from a system whose components operate with no regard for the phenomenon itself. One notable example is the collective behaviour of flocks of birds, which can be modelled using individuals driven by just two opposing forces – an instinct to follow their nearest few neighbours, and to back off if they get too close. Apparent complexity emerges even in Petri-dish-bound bacterial colonies, where individual bacteria automatically respond to chemical signals secreted by their neighbours to regulate their proximity. The structure that emerges has no agency or purpose – it is purely an indicator of the forces at work in each individual.
Similarly, self awareness may be an apparently complex phenomenon that emerges from the brain. However, unlike with birds or bacteria, a mind cannot observe its individual components. It can only glean the echo of billions of neurons responding to each other with electrical signals. The flow of signals is dynamic, rushing along a different set of connections every moment. But some paths are more well trodden than others. In humans, the predominant connections seem to be those used to contemplate the minds of others – the same connections used to contemplate ourselves. What emerges from this is a pattern that seems constant. To you, that is your sense of self, confined inside the Petri dish of your brain.
In other animals, the well-trodden paths in the brain will be different. In bats, for example, it might be those transmitting information from the echolocation clicks used to construct a 3D model of the world. There will be a huge diversity of emergent mental patterns that serve the various survival needs of different species. Looked at this way, there is no clear hierarchy of consciousness corresponding to mental complexity.
Consider the octopus
In fact, some of nature's most sophisticated minds probably lack a sense of self as we know it. In mammals, those with bigger social groups generally have bigger brains, implying that a sense of self goes hand in hand with intelligence. But some other animals seem to have evolved to be highly intelligent without having had to understand the minds of others.
Take cephalopods – a group of marine animals that includes cuttlefish and octopuses. Having spent years collaborating with marine biologists, philosopher of science Peter Godfrey-Smith at the University of Sydney believes that the particularly large brain of the common octopus is shaped mainly by the unique demands on a soft-bodied animal inhabiting an environment dominated by vertebrates. This challenge might have triggered the evolution of a bodily self-awareness akin to that of primates, but Godfrey-Smith sees a clear distinction between the two. "When one watches an octopus squeeze through a tiny space, it certainly looks [different]," he says. Either way, we can rest assured that if an octopus has a sense of self, it will have very little in common with the "self" that inhabits our brains. It is even less likely to be something we can measure with a mirror.
Indeed, all this makes clear that the best we can hope for with mirrors is an imperfect glimpse into minds like our own. What's more, if we proceed under the assumption that such minds are the true pinnacles of complexity, then we will miss out on the most beautiful thing about minds – that they are biological machines for adaptation, with contents that can be sophisticated in so many ways.
Mirror, mirror
The ability to recognise oneself in a mirror is generally taken to be an indicator of self-awareness, but that idea is being challenged. For a start, developmental psychologists argue that it doesn't necessarily reveal an awareness of self that extends beyond the here and now. Experiments show that children can acknowledge themselves in a mirror at the age of 3, yet cannot recognise themselves in videos taken a few months earlier. They will struggle with the idea of existing in the past for another year or two.
It is even less clear what it means for a non-human animal to recognise itself in a mirror. Only a handful of species seem capable of the task. The majority are either our primate relatives or animals with complex social lives, like us. So, rather than reflecting mental complexity, it could simply indicate that their minds have evolved to face similar challenges to our own. Besides, the discovery that animals can learn to pass the mirror self-recognition test hints that there could be many species with undetected self-awareness.
This article appeared in print under the headline "The why of me"
Leader: " We're not unique – lots of species can recognise themselves "
More on these topics:
TRENDINGLATESTVIDEOFREE
Magazine issue 3194 , published 8 September 2018
Previous article'The pain was instant': The devastating impact of vaginal mesh surgeryNext articleOur thirst for water is turning the oceans saltier
Advertisement
MORE FROM NEW SCIENTIST
PROMOTED STORIES
Sign up to our newsletter
Enter your email address to get started
GET THE APP
FOLLOW US
© Copyright New Scientist Ltd.Back to top
Read more: https://www.newscientist.com/article/mg23931940-100-the-me-illusion-how-your-brain-conjures-up-your-sense-of-self/#ixzz692UHdgh7
Self-Fulfilling Prophecies and Power in Negotiation
As a negotiator, don't let self-fulfilling prophecies create a more competitive opponent
BY PON STAFF — ON DECEMBER 24TH, 2019 / NEGOTIATION SKILLS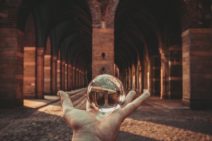 When you expect people to be competitive, in negotiation or otherwise, it's not only your own behavior that changes. You also set up self-fulfilling prophecies, such that your expectations about the other side's behavior lead him to behave in ways that confirm your expectations.
---
Build powerful negotiation skills and become a better dealmaker and leader. Download our FREE special report, Negotiation Skills: Negotiation Strategies and Negotiation Techniques to Help You Become a Better Negotiator, from the Program on Negotiation at Harvard Law School.
---
A Classic Example of the Power of Self-Fulfilling Prophecies
In a classic 1960s demonstration of the power of expectations to create reality, Harvard psychologists Robert Rosenthal and Lenore Jacobson administered a test to a group of elementary school children that assessed the children's general intellectual ability.
The researchers told the kids' teachers that the test could identify "late bloomers" – children who were about to show a substantial leap forward in intellectual development. In fact, nothing distinguished the "late bloomers" from the other children in the assessment.
Apparently, the teachers' high expectations led them to show greater attention and encouragement to the late bloomers, who became more energized and worked harder.
Similar self-fulfilling prophecies emerged in negotiation research by Kristina A. Diekmann (University of Utah), Ann E. Tenbrunsel (Notre Dame University), and Adam Galinsky (Columbia Business School). Relative to negotiators who expected less competitive opponents, those who expected their opponents to be competitive (though these expectations were not based on reality) reduced their own demands and achieved worse outcomes, thereby allowing their opponent to claim more value and become more competitive.
By reducing their demands in the face of expected competition, negotiators created a reality that was not only self-fulfilling but also self-defeating.
Furthermore, after talks ended, these negotiators' opponents altered their self-perceptions; they came to view themselves as more competitive than did negotiators who were not expected to be competitive.
Negotiating Styles and Techniques
Your expectations of a seemingly competitive buyer may lead you to lower your reservation price unnecessarily and reduce your expectations, generating worse outcomes for you and better outcomes for your opponent.
The truth is that the bad news doesn't even end there.
The buyer may now view himself as a competitive negotiator, confirming your initial, if erroneous, belief. Your future talks will likely be with a competitive negotiator – one of your own making that will likely never be able to be reversed.
Negotiators are often advised to prepare for talks by considering the other party's strengths and weaknesses. You should also check and verify your assumptions during the negotiation itself so that self-fulfilling prophecies don't ruin your negotiated outcome. Research shows that people fall victim to a host of perceptual biases when assessing others. Therefore, be prepared to find out that your opponent is very different than you expected them to be – and perhaps less competitive than you expected.
Have self-fulfilling prophecies affected any of your negotiations? Share your experience with our readers in the comments.
Adapted from "Break Through the Tough Talk" by Kristina A. Diekmann and Ann E. Tenbrunsel, originally posted in Negotiation Briefings.
---
Build powerful negotiation skills and become a better dealmaker and leader. Download our FREE special report, Negotiation Skills: Negotiation Strategies and Negotiation Techniques to Help You Become a Better Negotiator, from the Program on Negotiation at Harvard Law School.
---
Related Posts
Tags: bargaining table, dealmaking, how to negotiate, in negotiation, negotiated agreement, negotiation, negotiation advice, negotiation briefings, negotiation research, Negotiation Skills, negotiation table, negotiation techniques, negotiators, offer negotiation, reservation price, self fulfilling prophecyComments
One Response to "Self-Fulfilling Prophecies and Power in Negotiation"
JIM L. JUNE 18, 2014Your expectations change your behavior, which changes the result. The result changes because of your behavior, not because of some ethereal effect of your thoughts. If you had produced the same behavior without the underlying expectation, you would have achieved the same result. The idea that the expectation itself changed anything is magical thinking, something of which we already have much too much.REPLY
Leave a Reply
Name (required)
Email (will not be published) (required)
Comment
SPRING 2020 HARVARD NEGOTIATION MASTER CLASS
2020 PROGRAMS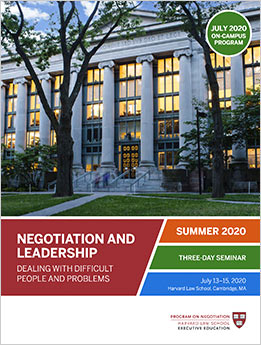 SUMMER PROGRAMS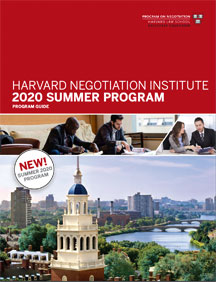 Contact us: Call 1-800-391-8629 (outside the US: +1-301-528-2676) between 9 a.m. and 5 p.m. ET any business day or email hni@law.harvard.edu
TEACHING NEGOTIATION RESOURCE CENTER
STAY CONNECTED TO PON
PREPARING FOR NEGOTIATION
Understanding how to arrange the meeting space is a key aspect of preparing for negotiation. In this video, Professor Guhan Subramanian discusses a real world example of how seating arrangements can influence a negotiator's success. This discussion was held at the 3 day executive education workshop for senior executives at the Program on Negotiation at Harvard Law School.
Guhan Subramanian is the Professor of Law and Business at the Harvard Law School and Professor of Business Law at the Harvard Business School.
ARTICLES & INSIGHTS
RESOURCES
Copyright © 2008–2019 The President and Fellows of Harvard College