Do the downloads!! Share!! The diffusion of very important information and knowledge is essential for the world progress always!! Thanks!!
– > Mestrado – Dissertation – Tabelas, Figuras e Gráficos – Tables, Figures and Graphics – ´´My´´ Dissertation @ #Innovation #energy #life #health #Countries #Time #Researches #Reference #Graphics #Ages #Age #Mice #People #Person #Mouse #Genetics #PersonalizedMedicine #Diagnosis #Prognosis #Treatment #Disease #UnknownDiseases #Future #VeryEfficientDrugs #VeryEfficientVaccines #VeryEfficientTherapeuticalSubstances #Tests #Laboratories #Investments #Details #HumanLongevity #DNA #Cell #Memory #Physiology #Nanomedicine #Nanotechnology #Biochemistry #NewMedicalDevices #GeneticEngineering #Internet #History #Science #World
Pathol Res Pract. 2012 Jul 15;208(7):377-81. doi: 10.1016/j.prp.2012.04.006. Epub 2012 Jun 8.
The influence of physical activity in the progression of experimental lung cancer in mice
Renato Batista Paceli 1, Rodrigo Nunes Cal, Carlos Henrique Ferreira dos Santos, José Antonio Cordeiro, Cassiano Merussi Neiva, Kazuo Kawano Nagamine, Patrícia Maluf Cury

Impact_Fator-wise_Top100Science_Journals
GRUPO_AF1 – GROUP AFA1 – Aerobic Physical Activity – Atividade Física Aeróbia – ´´My´´ Dissertation – Faculty of Medicine of Sao Jose do Rio Preto
GRUPO AFAN 1 – GROUP AFAN1 – Anaerobic Physical Activity – Atividade Física Anaeróbia – ´´My´´ Dissertation – Faculty of Medicine of Sao Jose do Rio Preto
GRUPO_AF2 – GROUP AFA2 – Aerobic Physical Activity – Atividade Física Aeróbia – ´´My´´ Dissertation – Faculty of Medicine of Sao Jose do Rio Preto
GRUPO AFAN 2 – GROUP AFAN 2 – Anaerobic Physical Activity – Atividade Física Anaeróbia – ´´My´´ Dissertation – Faculty of Medicine of Sao Jose do Rio Preto
Slides – mestrado – ´´My´´ Dissertation – Faculty of Medicine of Sao Jose do Rio Preto
CARCINÓGENO DMBA EM MODELOS EXPERIMENTAIS
DMBA CARCINOGEN IN EXPERIMENTAL MODELS
Avaliação da influência da atividade física aeróbia e anaeróbia na progressão do câncer de pulmão experimental – Summary – Resumo – ´´My´´ Dissertation – Faculty of Medicine of Sao Jose do Rio Preto
https://pubmed.ncbi.nlm.nih.gov/22683274/
Abstract
Lung cancer is one of the most incident neoplasms in the world, representing the main cause of mortality for cancer. Many epidemiologic studies have suggested that physical activity may reduce the risk of lung cancer, other works evaluate the effectiveness of the use of the physical activity in the suppression, remission and reduction of the recurrence of tumors. The aim of this study was to evaluate the effects of aerobic and anaerobic physical activity in the development and the progression of lung cancer. Lung tumors were induced with a dose of 3mg of urethane/kg, in 67 male Balb – C type mice, divided in three groups: group 1_24 mice treated with urethane and without physical activity; group 2_25 mice with urethane and subjected to aerobic swimming free exercise; group 3_18 mice with urethane, subjected to anaerobic swimming exercise with gradual loading 5-20% of body weight. All the animals were sacrificed after 20 weeks, and lung lesions were analyzed. The median number of lesions (nodules and hyperplasia) was 3.0 for group 1, 2.0 for group 2 and 1.5-3 (p=0.052). When comparing only the presence or absence of lesion, there was a decrease in the number of lesions in group 3 as compared with group 1 (p=0.03) but not in relation to group 2. There were no metastases or other changes in other organs. The anaerobic physical activity, but not aerobic, diminishes the incidence of experimental lung tumors.
Copyright © 2012 Elsevier GmbH. All rights reserved.
http://www.google.com http://www.facebook.com http://www.twitter.com http://www.linkedin.com http://www.gmail.com http://www.yahoo.com http://www.forbes.com http://www.harvard.edu https://www.21stcentech.com/exceeding-speed-light-quantum-experiment/?fbclid=IwAR2hGP_aVMCXurCvwGwiWnaVmxYUs6e4Z8t6P1aUeOYWkvFc03AHcTfjSQo
https://www.forbes.com/sites/dominicdudley/2019/01/11/china-renewable-energy-superpower/?fbclid=IwAR0o3CB2hmZRFlbwkkKs_MNgvpLcqS4vTC3rQwfspspLUQdotqewWrJUgTE#46654a8e745a
https://www.opli.net/opli_magazine/eo/2019/first-chip-to-chip-quantum-teleportation-harnessing-silicon-photonic-chip-fabrication-dec-news/?fbclid=IwAR2SAtfD731u2byqsJf6U0kCKoGQLcw-CIeq74r283m7RfLvei2PEu85HVY
How To Ensure Data Quality For Machine Learning And AI Projects?
How To Ensure Data Quality For Machine Learning And AI Projects?
Vikram Singh BisenFollowDec 17 · 4 min read
A poor quality training data for your machine learning model is not good from any angle. And until you feed the right data your Artificial Intelligence (AI) or Machine Learning (ML)model will not give you the accurate results.
If you train the computer vision system with incomplete data sets it can give disastrous results in certain AI-enabled models like autonomous vehicle driving.
And there are different types of training and testing data for machine learning is used to train the computer vision supported algorithms to create such AI models.
And to generate the high-quality training data for machine learning or AI you need a highly skilled annotators to carefully label the information like text, images or videos as your algorithm compatibility to make the perception model successful.
And consistency in providing the high-quality image is more important, and only well-resourced organizations can provide such consistent data annotation service.
Actually, there are few quality control methods discussed below you can use to ensure the quality of data for your machine learning or AI project.
STANDARD QUALITY-ASSURANCE METHODS
Benchmarks or Gold Sets
This process helps to measure the accuracy by comparing the annotations to a "gold set" or vetted example. And it helps to measure how much a set of annotations from a group or individual meet the benchmark.
Overlap or Consensus Method
This process helps measure the consistency and agreement among the group. And it is done by dividing the sum of agreeing data annotations by the total number of annotations.
This is one of the most common method of quality control for AI or ML projects with relatively of annotations objective rating scales.
Auditing Method
The auditing method of checking the quality of training data measures the accuracy by having review the labels by experts either by checking on the spot or by reviewing all.
This method is crucial for projects where auditors review and retread the content until and unless it reaches the highest level of accuracy.
DETAILED FOR IN-DEPTH QUALITY ASSESSMENT
To monitor the quality of data annotations, these baseline quality measurements are one of the solid method.
But if AI projects are different from each other, then organizations need to establish quality assessments in customize way to a specific initiative.
And only highly-experienced leaders can organize the in-depth quality control analysis by considering the process discussed below.
Multi-layered Quality Evaluation Metrics
This method is multiple quality measurement metrics helps to leverage the methods of quality measurement which has been already discussed.
It can ensure to maintain the accuracy level at best while not delaying the project.
Weekly Data Deep Monitoring Process
Under this method a project management team is implemented to examine the data on weekly basis and also set the expanded productivity and quality score.
For an example, if you need 92% accurate data, you can set goal at 95% and try to ensure the annotation process exceed your goals.
Management Testing and Auditing
To build the quality-assurance skill set of your project manager you can ask them to carry out annotation work and quality audits to make them get first-hand experience of annotation process.
This method helps management team a 360-degree view of the projects and a full understanding of the entire annotation process.
Get High-Quality Training Data for Unbiased Decisions
The high-quality training data ensures more accurate algorithms, and it can also rationalize the potential bias in different types of AI projects.
Bias can distinct as uneven voice or facial recognition performance for different types of genders, speech pattern or ethnicities.
During the data annotation process, fighting bias is another way to launch your training data set with best level of quality.
Hence, to avoid biasness at the project level, organization need to actively build diversity into the data teams defining goals, metrics and roadmaps and algorithms used to develop such models.
As, hiring a data talent team is easier said than done but if the composition of your team is not representing the population your algorithm training will be affected.
Hence, the final product risk only working for, or engaging to, a subset of people or be biased against certain subsets of the population of a single class.
Yes, there is not doubt, unavailability of high-quality training data is one the prime reasons for AI & ML project failure.
However, there are numerous quality assurance process vital for the AI development. Hence, quality training data not only good for the algorithm training but also helps to make the model work in real world.
Companies like Anolytics are providing the high-quality training data services for computer vision to build a model through ML or AI.
It is offering the image annotation service to annotate the different types of images to supply as a training data for different sectors healthcare, retail, automotive, AI in agriculture and autonomous robotics machines to work with right performance.
This story was originally featured on www.anolytics.ai
If you like this story, don't forget to clap!!
Learn new things about AI, Machine Learning based developments affecting health and lifestyle of people globally.
Follow
3
)
3 claps
WRITTEN BY
Follow
Follow
Learn new things about AI, Machine Learning based developments affecting health and lifestyle of people globally.
Write the first responseDiscover MediumWelcome to a place where words matter. On Medium, smart voices and original ideas take center stage – with no ads in sight. WatchMake Medium yoursFollow all the topics you care about, and we'll deliver the best stories for you to your homepage and inbox. ExploreBecome a memberGet unlimited access to the best stories on Medium — and support writers while you're at it. Just $5/month. UpgradeAboutHelpLegal
Opli
First chip-to-chip quantum teleportation harnessing silicon photonic chip fabrication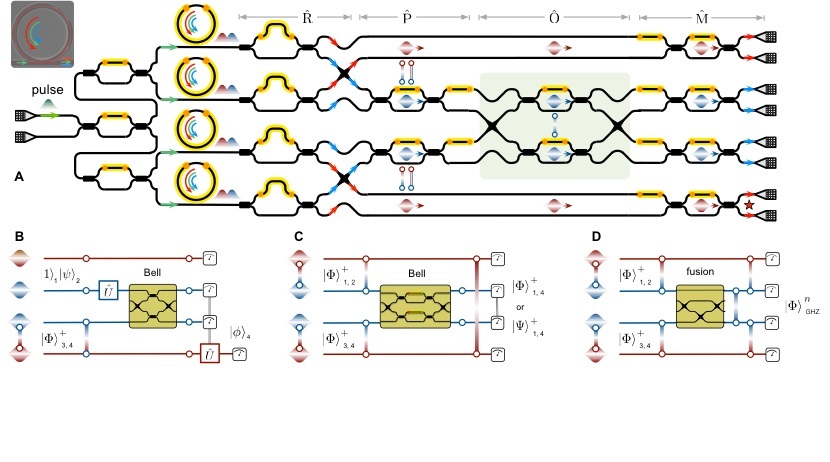 A) Chip Schematic. Black lines represent single mode waveguides for the single photons, red and blue pulses represent the photon energy in each path. Yellow bars represent external phase control. B) Teleportation setup. C) Entanglement swapping setup. D) 4-photon GHZ state preparation. Credit: University of BristolSHARE:
Share
23 December 2019

The development of technologies which can process information based on the laws of quantum physics are predicted to have profound impacts on modern society.
For example, quantum computers may hold the key to solving problems that are too complex for today's most powerful supercomputers, and a quantum internet could ultimately protect the worlds information from malicious attacks.
However, these technologies all rely on 'quantum information', which is typically encoded in single quantum particles that are extremely difficult to control and measure.
Scientists from the University of Bristol, in collaboration with the Technical University of Denmark (DTU), have successfully developed chip-scale devices that are able to harness the applications of quantum physics by generating and manipulating single particles of light within programmable nano-scale circuits.
These chips are able to encode quantum information in light generated inside the circuits and can process the 'quantum information' with high efficiency and extremely low noise. This demonstration could enable a significant boost in the ability to produce more complex quantum circuits that are required in quantum computing and communications.
Their work, published in the journal Nature Physics, hosts a range of quantum demonstrations.
In one of the breakthrough experiments, researchers at the University of Bristol's Quantum Engineering Technology Labs (QET Labs) demonstrate the quantum teleportation of information between two programmable chip for the first time, which they remark is a cornerstone of quantum communications and quantum computing.
Quantum teleportation offers quantum state transfer of a quantum particle from one place to another by utilising entanglement. Teleportation is not only useful for quantum communication but is a fundamental building-block of optical quantum computing. Establishing an entangled communication link between two chips in the lab however has proven to be highly challenging.
Bristol Co-author Dan Llewellyn said: "We were able to demonstrate a high-quality entanglement link across two chips in the lab, where photons on either chip share a single quantum state.
"Each chip was then fully programmed to perform a range of demonstrations which utilise the entanglement.
"The flagship demonstration was a two-chip teleportation experiment, whereby the individual quantum state of a particle is transmitted across the two chips after a quantum measurement is performed. This measurement utilises the strange behaviour of quantum physics, which simultaneously collapses the entanglement link and transfers the particle state to another particle already on the receiver chip."
Another co-author, Dr Imad Faruque, also from Bristol, added: "Based on our previous result of on-chip high quality single-photon sources, we have built an even more complex circuit containing four sources.
"All of these sources are tested and found to be nearly identical emitting nearly identical photons, which is an essential criterion for the set of experiments we had performed, such as entanglement swapping."
The results showed extremely high-fidelity quantum teleportation of 91 percent. In addition, the researchers were able to demonstrate some other important functionality of their designs, such as entanglement swapping (required for quantum repeaters and quantum networks) and four-photon GHZ states (required in quantum computing and the quantum internet).
According to co-author Dr Yunhong Ding, from DTU, low loss, high stability, and excellent controllability are extremely important for integrated quantum photonics. He said: "This experiment was made possible because of the state of the art low-loss silicon photonics technology based on high-quality fabrication at the DTU."
Lead author, Dr Jianwei Wang, now at Peking University, said: "In the future, a single Si-chip integration of quantum photonic devices and classical electronic controls will open the door for fully chip-based CMOS-compatible quantum communication and information processing networks."
Paper:
'Chip-to-chip quantum teleportation and multi-photon entanglement in silicon' by D. Llewellyn, Y. Ding, I. Faruque, S. Paesani, D. Bacco, R. Santagati, Y. Qian, Y. Li, Y. Xiao, M. Huber, M. Malik, G. Sinclair, X. Zhou, K. Rottwitt, J. O'Brien, J. Rarity, Q. Gong, L. Oxenlowe, J. Wang and M. Thompson in Nature Physics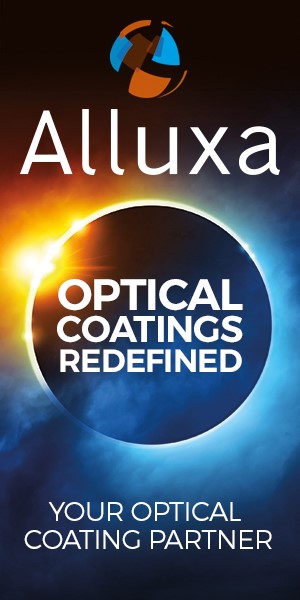 Subscribe for Email Updates
Latest headlines delivered to you weekly.Full NameEmail*CompanyCountrySubmitMarketing by
RELATED POSTS
More Stories in Optics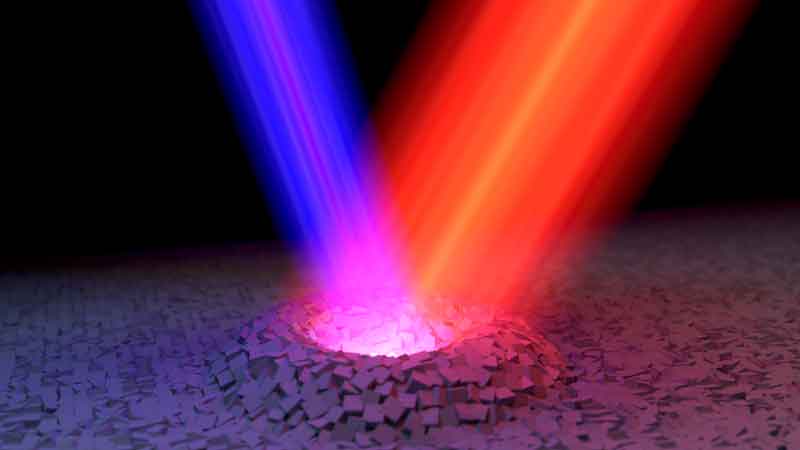 The light at the end of electronics' dark tunnel is… photonics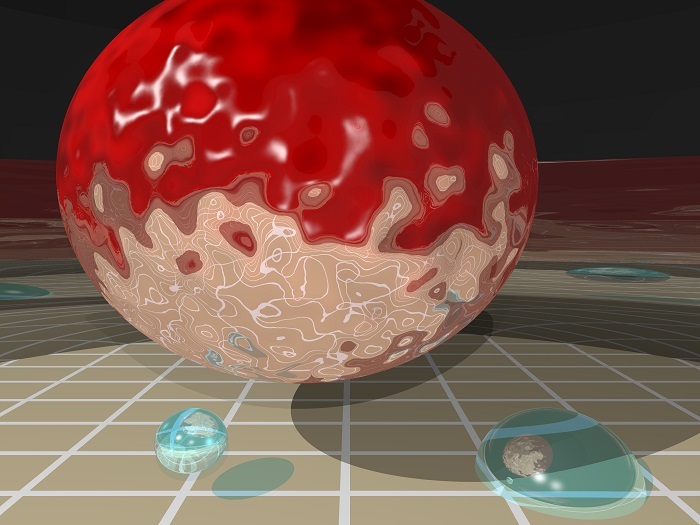 Scientists discover light could exist in a previously unknown form
We recommend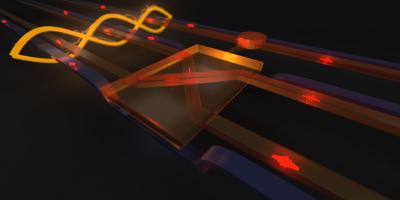 Unlocking the gates to quantum computing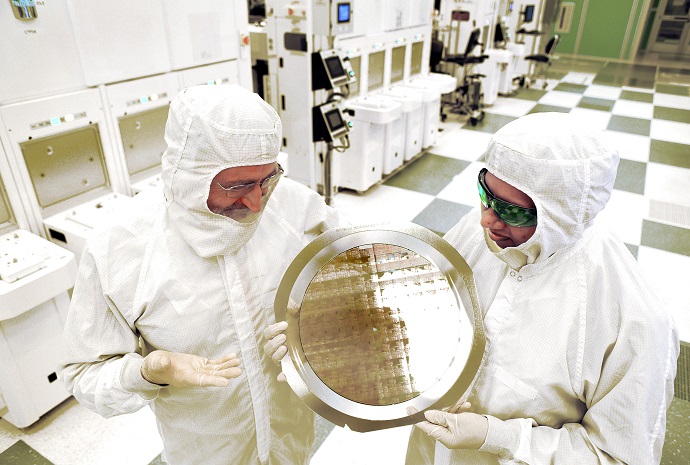 IBM Research Alliance Produces Industry's First 7nm Node Test Chips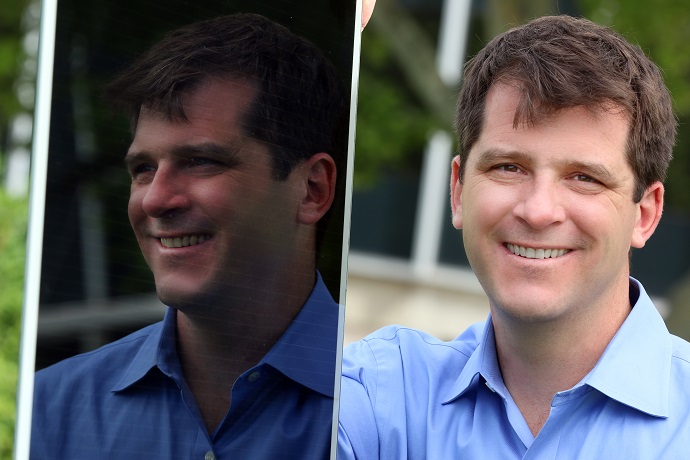 Utah engineer discovers light can stamp out defects in semiconductors for better solar panels and LED bulbs
About Opli
Opli is Electro – Optics, Imaging and Machine Vision, Medical engineering, Photonics, Physics, and Solar Energy Magazine.

Founded in 2006, opli is headquartered in the Lower Galilee , Sede – Ilan 15260, Israel
Company
About Us
Contact Us
Advertise
Submit News
Opli 2
Channels
All
Photonics
Machine Vision
Illumination & LED's
Lasers
Optical Networks & Fibers
Astronomy
Observation & surveillance
Optomechanics
Articles
Medical
Electronics
Solar
Photography
Gadgets
Lifestyle
Site
© 2006-2016 Opli Inc. All rights reserved.
Website by Glik designOpli Newsfeed
66,166 viewsJan 11, 2019, 07:21am
China Is Set To Become The World's Renewable Energy Superpower, According To New Report
Dominic DudleyContributor BusinessI write about business and politics in the Middle East and beyond
The continuing growth in renewable energy around the world is set to boost the power of China while undermining the influence of major oil exporters such as Russia and Middle East states like Saudi Arabia, according to a new report on the geopolitical implications of the changing energy landscape.
With a leading position in renewable energy output as well as in related technologies such as electric vehicles, Beijing now finds itself in an influential position which other countries may struggle to counter.
"No country has put itself in a better position to become the world's renewable energy superpower than China," says the report, which was issued by the Global Commission on the Geopolitics of Energy Transformation – a group chaired by a former president of Iceland, Olafur Grimsson.
The commission was set up by the International Renewable Energy Agency (IRENA) last year and its findings were published on January 11 in Abu Dhabi, at IRENA's annual assembly.Today In: Industry
Olafur Grimsson, former president of Iceland and chairman of the Global Commission on the… [+] IRENA
The report argues that the geopolitical and socio-economic consequences of the rapid growth of renewable energy could be as profound as those which accompanied the shift from biomass to fossil fuels two centuries ago. The changes are likely to include the emergence of new energy leaders around the world, changing patterns of trade and the development of new alliances. It could also spark instability in some countries which have grown dependent on oil and gas revenues.
PROMOTEDInsights – Teradata BRANDVOICE | Paid ProgramFedEx Delivers The Future Of Smart ShippingSonos Cyber Monday: Best Deals On Sonos One And Sonos BeamCivic Nation BRANDVOICE | Paid ProgramReach Higher's Top 5 Moments Of 2019
One of the key factors driving these changes is that, unlike traditional fossil fuels, renewable energy sources are widely available around the world. Whether it is solar or wind power, tidal energy or hydroelectric plants, most countries have the potential to develop some clean energy themselves. This means that many countries which currently have to import most of their energy will in the future be able to generate their own power – helping to improve their trade balance and reducing their vulnerability to volatile prices.
While the changes promise to democratize the provision of energy, not all countries will fare equally well in the new landscape.
The report points out that China has taken a lead in renewable energy and is now the world's largest producer, exporter and installer of solar panels, wind turbines, batteries and electric vehicles.
China also has a clear lead in terms of the underlying technology, with well over 150,000 renewable energy patents as of 2016, 29% of the global total. The next closest country is the U.S., which had a little over 100,000 patents, with Japan and the E.U. having closer to 75,000 patents each.
While not all patents are useful or valuable, these figures give an indication of how much investment different countries have been putting into the industry. By contrast, major oil exporters such as Russia, Indonesia and Saudi Arabia had negligible numbers of renewable energy patents.
"The renewables revolution enhances the global leadership of China, reduces the influence of fossil fuel exporters and brings energy independence to countries around the world," said Grimsson, speaking at the launch of the report. "The transformation of energy brings big power shifts."
Beyond China, there are a few other groups of countries which stand to gain from the trends now under way. They include countries with high potential for renewable energy generation, such as Australia and Chile, which could become significant exporters of renewable electricity. Mineral-rich countries such as Bolivia, the Democratic Republic of Congo and Mongolia could also tap into rising global demand for their raw materials.
There are great dangers for other countries though. In particular, there is the potential for political instability in oil-exporting countries which find their revenues drying up. And some countries blessed with large reserves of newly-popular resources used by the renewable energy industry may also be at risk of a new wave of the resource curse.
The Global Commission's report notes that the states of the Middle East and North Africa, together with Russia and other countries in the Commonwealth of Independent States are most exposed to a reduction in fossil fuel revenues. On average, these regions have net fossil fuel exports of more than a quarter of their GDP. "Declining export revenues will adversely affect their economic growth prospects and national budgets," the report says. "To prevent economic disruption, they will need to adapt their economies and reduce their dependence on fossil fuels."
Many of these governments are well aware of the risks they face and have been making significant investments into renewable energy in recent years. For example, the UAE has developed vast solar energy parks and Saudi Arabia recently unveiled plans to develop 59GW of renewable energy by 2030. However, while these will provide a useful source of energy in the future, they won't do anything to replace the loss of income if oil and gas demand slumps around the world. Despite launching many economic diversification programs, governments in the Gulf in particular have yet to find a way to break their dependency on oil revenues.
However, the Gulf states at least have the benefit of large savings which they can use to try and remodel their economies, or at least soften the blow as oil and gas demand declines. Other oil exporting countries are more vulnerable to instability, particularly those which are already unstable or have weak political systems, such as the Republic of Congo, Iraq, Libya, South Sudan, Venezuela and Yemen.
On a more positive note, most countries in sub-Saharan Africa ought to benefit from lower energy costs if they can develop domestic renewable energy to replace their existing fossil fuel imports. The same is true for countries in south Asia and other energy importers such as European countries, China and Japan.
Stressing a more optimistic view, Adnan Amin, director general of IRENA, said at the launch of the report that "The global energy transformation driven by renewables can reduce energy-related geopolitical tensions as we know them and will foster greater cooperation between states. This transformation can also mitigate social, economic and environmental challenges that are often among the root causes of geopolitical instability and conflict."
However, he acknowledged that the changes now under way present both opportunities and challenges and said "the benefits will outweigh the challenges, but only if the right policies and strategies are in place. It is imperative for leaders and policy makers to anticipate these changes, and be able to manage and navigate the new geopolitical environment."Follow me on Twitter or LinkedIn. Check out my website.
Dominic Dudley is a freelance journalist with almost two decades' experience in reporting on business, economic and political stories in the Middle East, Africa, Asia … Read More
©2019 Forbes Media LLC. All Rights Reserved.
PauseUnmuteCurrent Time 0:19/Duration 0:30Loaded: 0% Fullscreen
Home21st century technology Exceeding the Speed of Light Possible in a Quantum Experiment
Exceeding the Speed of Light Possible in a Quantum Experiment
lenrosen4 Mar 13th, 2018 0 Comments
March 13, 2018 – Since 2000 we have known that light itself doesn't maintain a constant speed in a vacuum. Experiments back then, at Princeton's NEC Laboratory, used lasers to produce faster-than-light-speed pulses by passing a beam through a specially constructed chamber containing cesium gas. A 3-microsecond pulse of light which normally would take 0.2 nanoseconds to make it from one end of the chamber to the other, emerged 62 nanoseconds earlier than if it had passed through a vacuum. The phenomenon observed was called anomalous dispersion and attributed to the effect of the cesium gas within the chamber. And what it showed is that light can move faster than the supposed speed limit of approximately 300,000 kilometers (186,000 miles) per second.
At the time of the release of the Princeton Lab findings, the head researcher for the experiment, Dr. Liujun Wang, stated that "Our experiment shows that the generally held misconception that nothing can move faster than the speed of light, is wrong. Einstein's Theory of Relativity still stands, however, because it is still correct to say that information cannot be transmitted faster than the vacuum speed of light."
But hold on. Enter quantum physics. In experimental results published on February 8, 2018, in the Journal of Physical Review Letters, in an article entitled, "Two-Way Communication with a Single Quantum Particle," two quantum physicists, Jinyang Liang and Lihong V. Wang, from the Unversity of Vienna, demonstrate that quantum systems can surpass the speed limit of light.
Their experiment involves the exchange of a single quantum particle (a photon) by two individuals at the same time with both in receipt of the results in half the normal time of a transmission traveling at the speed of light.
Why is it even possible to exceed the speed of light by double? Because of quantum superposition. That is the single photon each participant in the experiment sends gets canceled or transposed at the same time. The end result, the single photons end up in two places simultaneously.
Is there a practical application for this discovery? Theoretically, this technique could be used for the sending and receiving of secure communications where no third-party could eavesdrop on messages sent and received.
If you are not familiar with superposition, it is a strange phenomenon at the quantum scale. We can observe superposition when we throw two pebbles in a pond and watch the waves created spread in rings until they intersect and cancel out each other.
In quantum states, the analogy of waves on a pond is applicable. The quantum particle strikes the pond surface in one state which then becomes a wave, a series of ripples, a separate state. The ripples move outward and may encounter other ripples which effectively cancel out the wave. What happens to the quantum particle? It still exists but it has undergone a change of states. Thus it is both particle and wave, existing in different states simultaneously.
Some argue that in the experiment described above that the quantum particle in our physical world never really moves because it already exists in the quantum world in two places or two states. Yet we know in this experiment that individual particles have been both fired and received.
Are you confused? Watch this video and maybe it will help.
Of course, this brings up the idea of humanity at some point being able to travel at speeds faster than light, bringing unreachable stars closer to us and making the world of Star Trek no longer science fiction? We have a while to go before anyone can turn a single photon traveling faster than light into a starship doing the same.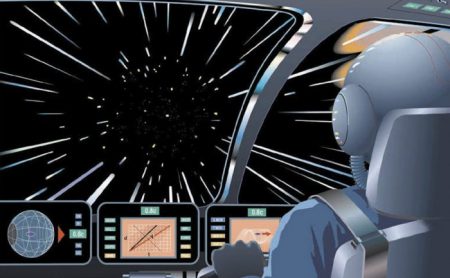 This artist's impression of a spaceship jumping to light speed and beyond is a convention used by science fiction writers to allow us to travel to the distant stars. Reality may be far different (Image credit: NASA/Glenn Research Center)
Related Posts
SovrnTags: anomalous dispersion, featured, quantum physics, speed of light, superposition
lenrosen4
Len Rosen lives in Toronto, Ontario, Canada. He is a researcher and writer who has a fascination with science and technology. He is married with a daughter who works in radio, and a miniature red poodle who is his daily companion on walks of discovery. More…
You might also like:
Advertisement
Related Posts
Join my Twitter feed
Recent Comments
Featured videos
© 2019 21st Century Tech Blog. All rights reserved.