Do the downloads!! Share!! The diffusion of very important information and knowledge is essential for the world progress always!! Thanks!!
– > Mestrado – Dissertation – Tabelas, Figuras e Gráficos – Tables, Figures and Graphics – ´´My´´ Dissertation @ #Innovation #energy #life #health #Countries #Time #Researches #Reference #Graphics #Ages #Age #Mice #People #Person #Mouse #Genetics #PersonalizedMedicine #Diagnosis #Prognosis #Treatment #Disease #UnknownDiseases #Future #VeryEfficientDrugs #VeryEfficientVaccines #VeryEfficientTherapeuticalSubstances #Tests #Laboratories #Investments #Details #HumanLongevity #DNA #Cell #Memory #Physiology #Nanomedicine #Nanotechnology #Biochemistry #NewMedicalDevices #GeneticEngineering #Internet #History #Science #World
Pathol Res Pract. 2012 Jul 15;208(7):377-81. doi: 10.1016/j.prp.2012.04.006. Epub 2012 Jun 8.
The influence of physical activity in the progression of experimental lung cancer in mice
Renato Batista Paceli 1, Rodrigo Nunes Cal, Carlos Henrique Ferreira dos Santos, José Antonio Cordeiro, Cassiano Merussi Neiva, Kazuo Kawano Nagamine, Patrícia Maluf Cury

Impact_Fator-wise_Top100Science_Journals
GRUPO_AF1 – GROUP AFA1 – Aerobic Physical Activity – Atividade Física Aeróbia – ´´My´´ Dissertation – Faculty of Medicine of Sao Jose do Rio Preto
GRUPO AFAN 1 – GROUP AFAN1 – Anaerobic Physical Activity – Atividade Física Anaeróbia – ´´My´´ Dissertation – Faculty of Medicine of Sao Jose do Rio Preto
GRUPO_AF2 – GROUP AFA2 – Aerobic Physical Activity – Atividade Física Aeróbia – ´´My´´ Dissertation – Faculty of Medicine of Sao Jose do Rio Preto
GRUPO AFAN 2 – GROUP AFAN 2 – Anaerobic Physical Activity – Atividade Física Anaeróbia – ´´My´´ Dissertation – Faculty of Medicine of Sao Jose do Rio Preto
Slides – mestrado – ´´My´´ Dissertation – Faculty of Medicine of Sao Jose do Rio Preto
CARCINÓGENO DMBA EM MODELOS EXPERIMENTAIS
DMBA CARCINOGEN IN EXPERIMENTAL MODELS
Avaliação da influência da atividade física aeróbia e anaeróbia na progressão do câncer de pulmão experimental – Summary – Resumo – ´´My´´ Dissertation – Faculty of Medicine of Sao Jose do Rio Preto
https://pubmed.ncbi.nlm.nih.gov/22683274/
Abstract
Lung cancer is one of the most incident neoplasms in the world, representing the main cause of mortality for cancer. Many epidemiologic studies have suggested that physical activity may reduce the risk of lung cancer, other works evaluate the effectiveness of the use of the physical activity in the suppression, remission and reduction of the recurrence of tumors. The aim of this study was to evaluate the effects of aerobic and anaerobic physical activity in the development and the progression of lung cancer. Lung tumors were induced with a dose of 3mg of urethane/kg, in 67 male Balb – C type mice, divided in three groups: group 1_24 mice treated with urethane and without physical activity; group 2_25 mice with urethane and subjected to aerobic swimming free exercise; group 3_18 mice with urethane, subjected to anaerobic swimming exercise with gradual loading 5-20% of body weight. All the animals were sacrificed after 20 weeks, and lung lesions were analyzed. The median number of lesions (nodules and hyperplasia) was 3.0 for group 1, 2.0 for group 2 and 1.5-3 (p=0.052). When comparing only the presence or absence of lesion, there was a decrease in the number of lesions in group 3 as compared with group 1 (p=0.03) but not in relation to group 2. There were no metastases or other changes in other organs. The anaerobic physical activity, but not aerobic, diminishes the incidence of experimental lung tumors.
Copyright © 2012 Elsevier GmbH. All rights reserved.
https://time.com/ https://moneytimes.com.br/
http://majormouse.org/ http://majormouse.org/?q=about http://majormouse.org/?q=research http://longevityalliance.org/?q=advisory-board http://majormouse.org/?q=blog http://majormouse.org/?q=node/178
https://www.facebook.com/pg/MMTP.Major.Mouse.Testing.Program/about/?ref=page_internal
http://majormouse.org/?fbclid=IwAR334ywsaIUqJiSf4ETgeD29SR6Ca_iGNWoknFPXXW4CiR4zoxf3ZQp1Pv8
https://www.cyagen.com/us/en/about-us/contact-us.html https://www.cyagen.com/us/en/about-us/the-company.html https://www.cyagen.com/us/en/business/products/stem-cells.html
https://www.kentscientific.com/blog/the-most-significant-animal-research-based-scientific-breakthroughs-of-2018/
https://animalab.eu/partners/kent-scientific
https://www.facebook.com/MMTP.Major.Mouse.Testing.Program/
https://www.kentscientific.com/ https://www.kentscientific.com/contact/
European Animal
https://www.eara.eu/ https://www.eara.eu/about-animal-research
http://www.animalresearch.info/en/resources/faqs/
http://www.facebook.com http://www.linkedin.com http://www.gmail.com http://www.yahoo.com http://www.forbes.com http://www.google.com http://www.twitter.com http://www.famerp.br http://www.uftm.edu http://www.mit.edu http://www.ucla.edu http://www.stanford.edu http://www.nobelprize.org http://www.nasa.gov http://www.caltech.edu http://www.instagram.com http://www.wikipedia.org http://www.harvard.edu http://www.youtube.com https://exame.abril.com.br/ https://www.unicamp.br/unicamp/ https://www5.usp.br/ http://www.ita.br/ https://www.unifesp.br/campus/sao/epm/ https://www2.unesp.br/ https://www2.ufscar.br/ https://www5.pucsp.br/paginainicial/ http://portal.uel.br/home/ http://www.fm.usp.br/fmusp/portal/ https://www.jax.org/
https://www.cyagen.com/us/en/business/services/animal-model.html?gclid=Cj0KCQiAyKrxBRDHARIsAKCzn8z0kN8xCR0DxGluNMUFG_QURoOpc8AZDgeksS4or85jB5G0ccqpTqAaAjOfEALw_wcB
Tel:800-921-8930 or +1 408-969-0306 (Int'l) (8am-6pm Pacific Time)Email:animal-service@cyagen.com (Animal Model Services)cell-service@cyagen.com (Cell Products and Services)
RodrigoHomeFind FriendsCreateFriend RequestsMessages1NotificationsAccount Settings
@MMTP.Major.Mouse.Testing.ProgramHomePostsGroupsAboutPhotosVideosCommunityCreate a PageLikedFollowingShareMoreSend EmailAboutSuggest EditsCONTACT INFO
http://majormouse.orgMORE INFO
AboutWe live in exciting times – for the first time in human history extending healthy human lifespan is rapidly becoming a realistic prospect.
We live in exciting times – for the first time in human history extending healthy human lifespan is rapidly becoming a realistic prospect. Scientific breakthroughs in research mean we could soon be living healthy, active lives for much longer than people do now.
Some drugs tested have been found to increase mouse lifespan such as Metformin and Rapamycin for example and are considered for human testing. Many more substances have never been tested and we do not know if they might extend healthy lifespan.
More studies are needed before we can move onto human tests – and ultimately medicines that people can use. What happens next depends on how much more quality research is being done by scientists – and that research needs funding. We are launching an ambitious international project, called the Major Mouse Testing Programme (MMTP) via a crowdfunding campaign to support this important work.
Right now very few high impact studies investigating lifespan are initiated each year – and with around one in ten promising substances tested so far found to actually make mice live longer, this is painfully slow progress. We are working to redress this situation and with an international team of dedicated lead researchers, three high quality laboratories and a dedicated team, we are hoping to make a real contribution to the field of regenerative medicine.
The Major Mouse Testing Programme is a project that aims to speed up the pace of progress up by rapidly testing longevity interventions – meaning research which would have taken 100 years at today's rate can be done in five. It is also plausible that some interventions, when combined could have a synergy where the effects are greater than the individual compounds, this has certainly been the case with Dasatinib & Quercetin. It is likely there are more synergies to be discovered and this is where the MMTP plans to push forward, not only testing single interventions but also combinations to seek out these powerful combinations.
We have opted to test with mice partly due to the costs involved and mouse studies are also considerably easier to organize and are the usual starting point prior to moving into higher animals such as rabbits, dogs and ultimately humans. Organisations such as the FDA for example also usually require substantial animal data prior to approving any clinical trials involving people so this is another reason for choosing to begin here.categoriesCommunity
Facebook © 2020
Chat with friends
CONTACTS
More stories loaded.
Skip to navigationSkip to main content
Navigate to… Home About Research Advisors Blog FAQ
MAJOR MOUSE TESTING PROGRAM
WE WILL PERFORM MANY PARALLEL LONGEVITY TESTS IN MICE, IN WAYS THAT ARE TRANSPOSABLE TO HUMANS.
Senolytics and Longevity Campaign
Visit the donors Wall of Glory.
Please note that all future updates to the MMTP project will be posted over at the LEAF Project Updates section. LEAF is the owner of the LIfespan.io fundraising platform on which this project was funded and project leaders Elena Milova and Steve Hill now work for LEAF and update the project from there. Once again, thank you to our backers for supporting the project and we hope to update you all soon, meanwhile, there is a project update for 25th September available here.
Extending healthy human lifespan is becoming a realistic possibility
Join us on Reddit in our AMA (Ask Me Anything) MMTP section by clicking HERE.
International Longevity Alliance © 2020 Privacy Policy
Powered by MMD
Mobile App Development by DMSGive us a call:
Telephone: -1-800-603-6035
Send us a message:
info@majormouse.org
Skip to navigationSkip to main content
Navigate to… Home About Research Advisors Blog FAQ
Major Mouse Testing Program
What is Aging?
According to modern science, aging is the accumulation of damage that the body cannot completely eliminate, due to the imperfections of its protection and repair system. As a result, bodily functions start to deteriorate, and the myriads of age-related diseases develop, such as cancer, type 2 diabetes, Alzheimer's disease, osteoarthritis, osteoporosis and others.
So why is science to address this progressing so slowly?
The traditional model of research is one suffering from a lack of innovation and risk aversion, as a non profit organization the MMTP has no such limitations. We are not limited by the restrictions of traditional grant applications where researchers can fall foul of politics nor do we have shareholders expecting a quick return on their investment which helped to create a risk averse culture.

There is no reason, we have to accept the current situation! We can work together to do something about it, now! And this is where you, the greater public have an opportunity to invoke real change and progress towards a better, healthier world for us all. We can afford to be much bolder, we can cut to the chase and run the kinds of groundbreaking experiments, that will power rapid progress. You can be a part of that, and help us to become a force for dramatic change!

What can we do to increase healthy lifespan?

Many experiments have shown that the rate of aging can be altered in vitro. Recent discoveries point towards certain compounds, i.e. geroprotectors, gene therapies and lifestyle interventions which are capable of slowing aging, postponing age-related diseases and even reversing some indicators of aging such as muscle loss and neurodegeneration. Such interventions could significantly extend the healthy and productive period of our lives. We review some of the more exciting achievements in lifespan and healthspan extension further down the page here.

So far, only a few promising treatments have been tested in mammals, which slows down the development of new therapies for humans. We believe that a large-scale scientific project, aimed at testing the effect of promising geroprotectors in mice, can significantly accelerate the progress. We also believe that crowdfunding is a good alternative strategy to the less flexible traditional research funding systems. This form of funding gives everyone the opportunity to support the projects they believe will deliver the most benefit to people's lives and health.
Why we decided to create the Major Mouse Testing Program
Currently, the progress in regenerative medicine is too slow, and a big reason for this are the lack of quality lifespan studies being conducted with promising interventions. Another reason for the painfully slow progress in the field is the lack of funding from traditional channels such as grants from the government. We decided to address this problem by creating the Major Mouse Testing Program (MMTP), with the intention of putting the power of change into the hands of the people.

We believe that the general public would engage more with the exciting possibilities science has to offer, and the key to that engagement is providing opportunities for people to get actively involved and to support the science that excites them the most.

This is why we believe the MMTP is the ideal project to speed up progress in aging research and make a significant contribution towards interventions that can positively affect our health and longevity. This could be the key to unlocking the fantastic potential of regenerative medicine for the benefit of all mankind!
The MMTP Team
International Longevity Alliance © 2020 Privacy Policy
Powered by MMD
Mobile App Development by DMSGive us a call:
Telephone: -1-800-603-6035
Send us a message:
info@majormouse.org
Skip to navigationSkip to main content
Navigate to… Home About Research Advisors Blog FAQ
Welcome to the research section! Here you will find a variety of research articles detailing our project and the compounds and therapies of interest to us as part of our scientific research program.
We invite you to explore the information below and have linked to academic research papers supporting our work should you wish to read further.
International Longevity Alliance © 2020 Privacy Policy
Powered by MMD
Mobile App Development by DMSGive us a call:
Telephone: -1-800-603-6035
Send us a message:
info@majormouse.org
HEALTHY LONGEVITY FOR ALL THROUGH SCIENTIFIC RESEARCH
BOARD OF ADVISORS
Home » About Us » Board of Advisors
Copyright © 2010-2020, LongevityAlliance.org. All Rights Reserved. Site by Brand's Territory Groupinfo@longevityalliance.org
Skip to navigationSkip to main content
Navigate to… Home About Research Advisors Blog FAQ
Blog
MMTP October 17, 2018 927 view(s) 0 comment(s)
We have published an update for the project over at LEAF the org behind Lifespan.io where the MMTP raised funds for the project. We will be posting all future updates to the Project Update section over at LEAF and this website will remain for historical purposes.
MMTP June 18, 2017 2358 view(s) 0 comment(s)
Recently Dr. Alexandra Stolzing, Dr. Aubrey de Grey, Dr. Oliver Medvedik and a number of other guests discuss longevity, advocacy and rejuvenation biotechnology in an exclusive live streamed panel hosted by the Life Extension Advocacy Foundation (LEAF). This panel, moderated by LEAF president Keith Comito, talks about the latest progress in rejuvenation biotechnology and about how to engage, educate and excite the public regarding cutting edge medicine.
MMTP May 07, 2017 2466 view(s) 0 comment(s)
We are currently organizing our Longevity Panel with Alexandra Stolzing, Aubrey de Grey and a number of other guests. We hope to livestream the science panel to facebook in June and will confirm the time and date shortly.
The longevity panel was one of the rewards for donating to our fundraiser last year on Lifespan.io and we are very excited about bringing this to our supporters soon.
Pages
Subscribe
Sign up and get exclusive information on longevity and our research project.
Categories
International Longevity Alliance © 2020 Privacy Policy
Powered by MMD
Mobile App Development by DMSGive us a call:
Telephone: -1-800-603-6035
Send us a message:
info@majormouse.org
Skip to navigationSkip to main content
Navigate to… Home About Research Advisors Blog FAQ
FAQ
Research FAQs
Here are some of the common questions people ask about our research.
Q. What is the goal of the MMTP?
A: We believe that it is possible to slow down the processes of aging, to postpone the manifestation of age-related diseases, extend the healthy period of life and make human lifespan extension a reality. Mice are the best test subjects, animal testing is a necessary step in clinical trials,and this research will lead us to longevity therapeutics for humans. The goal of the project is to discover a sufficiently large and varied base of robust mouse geroprotectors, in order to "connect the dots" in the research and foster the development of means to slow down aging and extend healthspan and lifespan in humans.
Q. Hasn't this research already been done?
A: Very few quality lifespan studies are conducted each year. Robust mouse healthspan and lifespan models have been developed and are being used by the great pioneers in longevity research, most famously at the Intervention Testing Program. This makes such a project possible now. However at the current pace, of about 5% of tested interventions lead to statistically significant life extensions, then a robust set of 100 geroprotectors will be found in maybe a hundred years! Too late for you or those you care about? Our goal is to accelerate this by a factor of 10 to 20 times by running consecutive series of many life span tests in parallel.
Q. Why not focus on flatworms? Why not focus on people?
A: After large life-extension screenings in flatworms, about 10% of interventions extended lifespan by at least 10%, researchers gradually found a way to extend their lifespan by much more, closer to ten fold. While some results do translate to mice, it is clearly not systematic. Mice are not flatworms and do not appear to age and die for the same reasons. In particular, flatworms have a fixed number of cells at adulthood, making cell resistance particularly useful, and no issues with cancers.
Mice are not humans but both are mammals so there is generally better translation between the two species, such as we have seen with other drugs. One of the strategies mammalians use for longevity is to regrow tissues continuously, without adhering to a fixed number of cells like flatworms do. So interventions that work in mice particularly those relating to common mechanisms eg, stem cells and common repair strategies have a good chance of translating to humans.
Another key reason for testing mice is that animal data is also a requirement for initiating human clinical trials with the EMA, FDA and other government bodies. In other words the valuable data we will generate can help other labs and companies to take promising therapies to clinical trials faster.
Q. What form will interventions take?
A: We are considering various approaches including drugs, gene therapies, stem cells and more. We believe that geroprotecting drugs are likely to bring the first human applications, given the knowledge about risks we already have (e.g. with metformin). However gene therapies are being developed for various diseases as well as age-related diseases today, and are likely to be more efficient with less toxicity and side effects.
Q. What is regenerative medicine?
A: Any treatment that regrows lost structures of the body, to return it to it's previous functional state. Stem cells, gene therapy, CRISPR can all be considered forms of regenerative medicine.
Q. Isn't this science fiction?
A: No this is a common misconception, in fact the science of aging has been studied for some time, and strong evidence has been seen for over a decade in animal models. Our research section discusses a number of key examples of lifespan extension and the science behind them.
Q. Will you test combinations?
A: Yes variable doses and combinations is at the very heart of the project. We are currently working with our researchers to create a workable protocol for testing combinations and accurately detecting efficacy. Traditional science has tended to initiate studies focusing on bulk to produce longevity curves, we have designed a unique testing model to produce and maximize data.
Q. Will interventions start with young or aged mice?
A: We have opted to treat already aged mice in our tests. Mice are aged 16-18 months (equivalent to a human approx 60 years old) before they are introduced to our program. This has the advantage not only in speeding up research as we do not have to wait for mice to age naturally but also demonstrates the feasibility of translating successful therapies to already middle aged or older humans.
Q. How much does it cost to keep mice?
A; Prices for mouse housing vary depending on the country but in Germany for example prices are around 1.20 euros a day per cage which houses up to five mice. Cages are spacious and clean for maximum animal comfort with high quality food provided. In fact, these mice are lucky – they will live in good conditions, in better state of health and they, as he hope, will live longer.
Q. How can I access your research results?
A: All our research will be open source and freely available to all interested parties, we believe scientific knowledge should be shared and not behind paywalls.
Q. How can I help?
A: If you are knowledgeable or have access to knowledgeable people about a specific compound/intervention and have a view on what dose/protocol should be tested on lifespan, please contact us via the contact form here. If you can or you know someone who can financially contribute to longer and healthier lives, please contact us or use a Donate button on our website. The more money we will collect, the more tests we can afford and this means faster progress.
You can also help by spreading the word about our project too or if you can spare some time perhaps considering becoming a volunteer. You can get in touch with us directly here.
Social/Ethical FAQs
Increased Longevity inspires a variety of concerns, we have considered some common objections to the increased longevity new medical technologies may bring.
Q. Who will pay for longevity therapies once available? Only the rich will benefit!
A: In the short term wealthy individuals will be early adopters, but these treatments will scale very well to mass production techniques. Prices will drop dramatically, as we have already witnessed with full genome sequencing, while adoption will increase equally dramatically over time. Economics means that the potential money to be saved by governments and insurance providers, will mean universal free access in very short order.
In countries with socialized health care the implementation of new therapies will be even easier and no doubt governments realizing the money to be saved keeping people healthy will ensure that such therapies are made widely available. With wide demand will come mass production and with this a rapid drop in cost and access for all.
Take into account that some of the promising geroprotectors like metformin are affordable drugs that can be bought almost in every pharmacy.
Q. Isn't this wrong because people in poorer countries may not get access to these therapies?
A: Even if this were true, it would not be a good reason not to do it, you don't stop eating breakfast even though there are children starving in the world! Penicillin was fantastically expensive when it was first developed, but it is now a universal treatment available to peoples of every strata of society and saving human lives all over the world. The price dropping exponentially over time, raising access to ever increasing numbers. The global society is taking important steps to increase the access to new medicines, this is what the Declaration of Human Rights says us to do and what the World Health Organization goes as a part of its activities. Also there are benefactors of humanity like the Gates Foundation. They want to see medical advances disseminated to everyone, not just the rich like themselves! You can read about their work here.
Q. If lifespan is increased, won't this lead to more years of sickness and infirmity?
A: The objective of regenerative medicine is to address disease at its source, aging decline and associated cellular dysfunction Therefore it is plausible that improvement of long term health would also have the side effect of potentially increasing lifespan. In addition our project is likely to also lead to a number of other insights and potential treatments for specific age-related diseases.The objective is healthy longevity to spend more time doing the things you enjoy and above all compassion is the reason why we can and should develop regenerative medicine.
Source: Blagosklonny, M.V. (2012, How to save Medicare: the anti-aging remedy. Aging 4(8), 547)
Q. Won't the world be overpopulated?
A:
Usually people that are afraid of overpopulation in reality are afraid of the scarce resources for living. But we must take into account that our capacity to produce necessary things emcompasses our real needs so dramatically, that there is a crisis of overproduction. The problem of obesity is competing with the problem of hunger. The only reason why we even hear about hunger is the imperfection of the system of goods distribution. But as the problem is already recognized there is a big chance that we'll find a good solution very soon. For instance, the concept of basic income is aimed to supply all people with what is necessary for living. Most probably, we will learn how to distribute goods in a better way in the next decade or two, much earlier, than the longevity technologies will make people live twice as long. Then we'll enable all people to enjoy the world of abundance, no matter what their lifespan will be.
Q. How can we house everyone?
A: The arrival of 3D printing brings many possibilities for cheap affordable housing. A number of countries have already embraced this new technology and rapidly print houses from cement and other locally available analogs. Such housing is printed within a structural frame holding the printhead which delivers the building material to a programmed pattern. Many houses can be constructed quickly in this manner offering a fast and affordable solution to any housing problem what may arise as a result of increasing populations.You can learn more about 3D printed houses here and here.
One of ten 3D printed houses created in under 24 hours in china as a demonstration of the technology (2015)
Q. Where will we put everyone?
A: large amount of land is currently used to farm cattle and other animals, this practice uses four times as much land to produce protein from animals as would be required from plant sources, added to this are new sciences to mass produce synthetic meat using things like stem cell technology.
This will reduce animal suffering, the need for antibiotics use in animals which has contributed to antibiotic resistant germs, a major concern and will also reduce methane emissions (cows are the primary source of greenhouse gasses on the planet) and a huge share of land and water pollution. And then, people with stronger health, better resilience to radiation can fit better to colonize other planets. The first mission to colonise of Mars is planned for 2038! Mars has about the same area of land as the Earth.
Q. Where will we get enough water from?
A: Modern technology has solutions like nanopore filtration using little or no power to separate water from contaminates such as salt, but also things like pathogens.
Q. How will we feed everyone?
A: Vertical farming, aeroponics (farming that doesn't use soil), aquaponics, hydroponics, synthetic meat grown from cells, algae farms and many other solutions are available to vastly increase food production in a vastly more efficient and cost effective manner.
Vertical farming in action producing an around the clock solution to food production
Q. Won't this increase global warming?
A: There are numerous renewable and clean energy solutions available or will be available in the imminent future. Advanced food production such as cell cultured meat will drastically reduce the need for herds of cattle which are a large source of pollution.
http://www.impactlab.net/2016/02/04/desert-control-to-make-the-desert-bloom/
Q. How can we generate enough power for everyone?
A: Clean energy such as Nuclear fusion, solar and wind, water and thermal sources coupled with new battery technology for storage will help us to get as much energy as we need. In a recent public talk Elon Musk said, that to have enough energy for all the cities on Earth we only need solar panels to cover a surface equal to the size of Spain.
Q. Won't I get bored?
A: Boredom is the result of not engaging in activities both mentally, physically and emotionally stimulating. This is far less likely, if an individual is in a good general state of youthful health, both physically and mentally, so they can participate in any activity they choose, also they will be far more likely to be socially included. Being long-living doesn't mean being protected from everything, so we believe that many people will be interested in creating new technologies and strategies to tackle global risks like asteroids, climate change, natural disasters like earthquakes and tsunami. Then, the colonization of other planets may start in 2040s, which might become a fascinating experience for everyone who want to take part.
Q. Won't resources like metals become scarce?
A: We are currently heavily dependent on metals, but in the not too distant future, we will move to a more carbon based economy, but not in terms of fossil fuels which will be replaced by clean energy sources, instead carbon and other abundant resources will be used to replace things like metals for engineering and infrastructure, in the form of carbon nanotubes, graphene, nano cellulose, replacements for so called rare earth metals, man-made superconductors and many others.
Q. Animal testing is not ethical and does not work, can't you use an alternative?
A: Unfortunately no. The project conducts lifespan studies and for this living animals are needed that just cannot be emulated by alternatives such as ATHENA and organs on chip. Whilst there are some excellent alternatives to animal testing there are simply no alternatives when studying lifespans and aging.
On a positive note our project makes great effort to reduce animal stress, provide a healthy and engaging environment and aims to increase their healthy lifespan as much as possible. Our therapies are chosen to minimize stress and discomfort and high quality housing, food and extracted cages ensure their lives are as pleasant as possible. Such mice are likely to live considerably longer than their wild cousins living in nature.
Q. If I live longer, will that mean I have to work longer? How will this affect my pension?
A: Probably, but you will be enjoying life in a body that is functionally younger and healthier. We consider this a more than reasonable exchange, considering the benefits of longer healthy life spent with family, children and friends and enjoying the things you love.

Being physically younger, healthier and physically active, you will have more time to build a pension should you need one. We consider longer life in a healthy functionally younger body to be ample compensation for not retiring as soon as people do today. If you are fit and healthy why would you want to stop working, learning and enjoying a full life?

It is true that, at present, apart from becoming physically aged and lacking vigour and energy, one reason people might want to retire is having become bored of their jobs. However if a person has increased physical youth there would be nothing to stop them saving for a period of retraining. Alternatively, some people theorise that in a future with increased lifespans it would be logical to pay into a pension scheme allowing about 10 years of rest or retraining, so as to start a new working period feeling refreshed and enthusiastic again.
Q. How will I get a job when I am old and living even longer?
A:Technology to alleviate the diseases of aging, will have as a side effect, the potential to reverse many aspects of biological aging, meaning you will be chronologically old, but biologically younger. This would give you your health and at the same time may have more valuable professional experience making employment highly likely.
Q. How can we have enough jobs for everyone?
A: Emerging technologies such as robotics and automation will fuel a change in the types of jobs and careers to support these new industries. Much like the industrial revolution ushered in radical changes to how we work so too will the new technologies arriving today. Many traditional labor based jobs for example are steadily being automated, however as automation grows there will an increasing need for jobs to support this new infrastructure as well as more focus on intellectual and artistic pursuits in general.
Schemes such as guaranteed universal incomes and similar systems are also currently being trialed in various countries. It is possible such a system could prove useful to help society to transition to a new way of working.
Q. In the event that we can't make do with clean energy, won't we still need fossil fuels for some things for a while. Where will we get enough fossil fuels?
A: We can harness the power of modern mass production techniques, such as bioreactors to use bacteria for fuel production.
Q. If we still need fossil fuels for some things for a while? How can we deal with the environment which is already spoilt with things like oil spills?
A:Recently bacteria and fungi have been discovered that can digest contaminants like oil and plastics. The potential to reduce pollution will soon be tapped to create a cleaner world. Often with the best intentions, previous generations have been guilty of polluting our world, but science is rapidly finding solutions to these problems to create a world worth living for.
Q. People have polluted the planet with plastic and so on. Won't we will live amongst garbage?
A: Many people are concerned about this issue, this is why there are many companies aimed atdeveloping solutions such as this giant ocean cleaning barrier being tested this year here. Other answers to pollution such as worms that can digest contaminants like oil and plastics have also been discovered. The potential to reduce pollution will soon be tapped to create a cleaner world. Often with the best intentions, previous generations have been guilty of polluting our world, but science is rapidly finding solutions to these problems to create a world worth living for.
Worms eating polystyrene in a recent Stanford University experiment are one solution to the pollution problem
But everyone in our society can help decrease the rate of pollution by making good choices in dealing with our property and the waste produced by our households. Goods of a high quality rather than cheap low quality goods for example can serve us longer and help produce less garbage. This throwaway culture has led to the problems we currently have with garbage and pollution and we can all part part of the solution to solve it.
By dividing our waste for recycling into types (glass, metals, food waste and others), we are already helping to making our world cleaner. Care must be taken with batteries and electronics but these can be taken to specialized organizations for reutilization. Ultimately population growth by itself is not a factor of pollution – bad habits of waste management are.
Q. Shouldn't we solve world hunger, pollution and poverty first?
A: No because society is quite able to tackle all these problems at the same time. These issues that trouble society are of course serious issues but there is no reason why all these problems and more cannot be dealt with at the same time. After all, you and I are quite able to multitask and this is just the same for society.
The division of labor is one of the most important achievements of our civilisation, which can ensure that we can tackle many problems at once. We, the MMTP team, choose to help solving the problem of aging – which, in turn, can help in solving such problems as poverty and hunger, because if a person is healthy and able to study and work, he or she can avoid poverty and hunger.
Q. Shouldn't we cure cancer first, Alzheimer's, Heart disease etc… first?
A: No. Most of the severe non-communicable diseases like cancer or Alzheimer have one unique root cause: aging. In a sense, these diseases are just symptoms of aging. To study aging and to developing the treatments to address the processes that underlie aging is more productive, as such treatments can prevent many age-related diseases at once – instead of spending resources to treat diseases. For instance, metformin (an antidiabetic drug which is being now tested to extend human life) has also saved many people from developing cancer!
Q. Shouldn't we cure children of diseases first?
A: Firstly we can do both things at once. Secondly, children also suffer from age like diseases such as Progeria and cancer amongst others. Also scientific research has intrinsic value and leads to unexpected possibilities that cannot be predicted, such as fruit fly research which sheds light on many human diseases.
Q. Isn't increasing human lifespan unnatural?
A: No we have always sought ways to extend healthy human lifespans, even basic hygiene like washing your hands, first aid, antibiotics, immunisation and any form of medicine, preventative, emergency and chronic are all steps in this direction. Effective ways of food production and transportation also play a big role in life extension. In fact, during the last two centuries, human lifespan has increased more than twofold, all thanks to the scientific and technical progress of our civilization. So if you are older than 35, you have already crossed the line of natural average lifespans due to these improvements in medicine, hygiene and sanitation.
But Let us change the focus. Let us think about what is good for us and what is not. We believe that being healthy is good. Being able to maintain health is good. Defeating severe diseases like cancer, diabetes, arthritis, stroke, heart disease and other age-related diseases is good. What people usually are afraid of when they question the naturalness of life extension is the novelty of the idea. As a species we are inclined to be cautious towards new ideas until we know the consequences. The best way to let that fear go away is to think how a long and healthy life will affect you personally and also society as a whole.
The specialists who make such predictions are confident that we can all benefit from developing longevity technologies: we can become healthier, live longer, and free lifelong education models will make us all smarter and increase our financial well-being.
Q. Evolution means we should grow old and make way for the young, this is how the world works, Do we have the right to change the natural order?
A: In fact, evolution created our long post-reproductive period. Grandmothers were helping the reproductive success of their children and their genes were more likely to spread. The same factor produced the long post-reproductive period in some other species like other large primates and orcas. So it appears, that evolution has gradually selected to make us even more long-living creatures in the future!
In fact when you consider things, we have always sought ways to extend human lifespan, even basic hygiene like washing your hands, first aid, antibiotics immunisation and any form of medicine are all steps in this direction. These are examples of guiding our evolution and speeding up what nature is already naturally selecting for us as a species, the only difference is what we propose to do this on a much shorter timescale. The tools to guide our own evolution are fast becoming a reality and are inevitable, we just want to foster this process and remove some unnecessary human suffering from age-related diseases faster.
People fear competition between young and old, but this fear should not be an excuse for ignoring human suffering. We all have the same human rights, including the right for life and right for health and adequate medical care. And take into account that basic income schemes could also take away many of the present concerns about competition and scarce resources for living.
Increased longevity will change society as it did in previous centuries but we should be ready to embrace the positive things that come from this and not just consider the negative things. Adapting to changes is one of the things we human beings do the best, it has served us well through the ages and it will do so again in the future!
Categories
International Longevity Alliance © 2020 Privacy Policy
Powered by MMD
Mobile App Development by DMSGive us a call:
Telephone: -1-800-603-6035
Send us a message:
info@majormouse.org
Copyright © 2019 European Animal Research Association, All rights reserved.
​
​
European Animal Research Association
Abbey House, 74-76 St John Street, London EC1M 4DZ
Tel: +44 (0)20 3675 1245
Email: info@eara.eu
Policies
European Animal
Research Association
Engaging, Informing, Supporting
The European Animal Research Association (EARA) is a communications and advocacy organisation, representing both public and private institutions in the biomedical sector. Its mission is to inform people about the continued need for, and benefits of, the humane use of animals in scientific research, by providing accurate and evidence-based information.
Follow the EARA twitter accounts across Europe:
Follow EARA on Twitter
Subscribe to EARA's News Digest
EARA News Digest 2020 – Week 4
​
– Machine keeps liver alive outside the body for longer (pictured)
– Researchers rejuvenate heart function in flies
– 'Computer models are not replacing animal research', says academic
– US survey: Greater transparency 'should be best practice'
Video
Dr. Cliodhna Quigley, German Primate Center, Göttingen, talks about her research on visual attention in rhesus monkeys.
A big part of the work is the handling and training of the monkeys and she explains how important it is for the animals to be relaxed.
EARA member, the Spanish Society for Laboratory Animal Sciences (SECAL) has created a video (in Spanish) with examples of the benefits of the biomedical animal research.
​
The message in the video "La experimentación animal da vida" (Animal research gives life) was repeated by board members of SECAL.
Homepage Banner Image courtesy of: UAR
​
EARA FAQ's image courtesy of: UAR
​
Copyright © 2019 European Animal Research Association, All rights reserved.
​
​
European Animal Research Association
Abbey House, 74-76 St John Street, London EC1M 4DZ
Tel: +44 (0)20 3675 1245
Email: info@eara.eu
Policies
About
animal
research
​
On these pages there is information about how animal research is conducted and why it is important; what is done to ensure high standards of animal welfare and when possible to replace, reduce, or refine, the number of animals used in studies (the 3Rs principles).
Copyright © 2019 European Animal Research Association, All rights reserved.
​
​
European Animal Research Association
Abbey House, 74-76 St John Street, London EC1M 4DZ
Tel: +44 (0)20 3675 1245
Email: info@eara.eu
Policies
About
EARA
​
​
​
​
Founded in 2014, EARA is a not-for-profit organisation that has close to 90 member organisations from both public research institutions, representative bodies and private biomedical research, as well as breeders and other suppliers to the sector
​
​
The EARA network
(by sector)
EARA vision and mission
Our vision is that the understanding and recognition of the importance and benefits of research involving animals across Europe is acknowledged by a significant majority of society, allowing for a more constructive dialogue with all stakeholders and a more efficient and dispassionate climate for research.
Our mission is to become the leading European voice for the life sciences sector (academic institutions, associations and industry) that use animals in research for human, animal and environmental benefit. EARA will provide a European platform for public and other external stakeholders to be informed and learn about animal research, its benefits and limitations.
EARA Strategy 2018 – 2023.
To meet the ambitions of its vision and mission statements and to reach its key audiences EARA has now identified five core strategy objectives for the next five years.
Adapt the existing framework of policies, practices, procedures, and responsibilities for the effective management of EARA and manage the association's growth through the creation of a new governance structure.
To represent the European life sciences sector at EU institutions and at European national authority level
To improve public awareness and acceptance of the importance of the use of animals for biomedical research for human, animal and environmental benefit.
To facilitate choice and sustainability in the supply chain for animal research
To ensure the expansion of the EARA network across Europe. To assist in the formation of national advocacy networks.
EARA Board Members
Search…
The global resource for scientific evidence in animal researchChoose your language
---
FAQs
Read some of the most common questions we get asked.Shouldn't we use humans to study human diseases?Shouldn't we be using alternatives instead?Can't most diseases be prevented through lifestyle or other changes?Don't we already know how the body works?Does animal research work?Why do we still need to use animals in research?Aren't animals different to humans?Where do medicines come from?Did animal experiments delay the development of penicillin?
Shouldn't we use humans to study human diseases?
It is not always possible, or ethical, to use humans to study disease. By law, all drugs and medicines are required to be tested on animals, to protect the human rights of people who volunteer for drug trials. This testing is not expected to prevent all side effects, but may indicate the type of problem that could occur.
– Studies are carried out on human volunteers in fundamental research projects investigating human physiology such as respiration, kidney function or the nervous system. People are only used for these experiments if measurements can be made through behavioural, psychological or non-invasive means.
– Volunteers would be unlikely to come forward for studies which involved surgery which was not necessary for them, or to test drugs which had only been tested in computer models.
– An important part of most animal studies is examination of tissues and organs post mortem, which would not be possible for human volunteers.
– Animal models are often selected for a particular study because of the ways that they differ from humans, as well as the ways they are similar, for example mice share many of the same genes as humans, but breed quickly and give birth to many young, so the effects of an experiment on future generations can be studied.
– Animals can be bred and kept in controlled conditions and fed standard diets to reduce experimental variables.Back to top
Shouldn't we be using alternatives instead?
It has proved very difficult to develop non-animal methods to replace the use of animals in research. Most progress has been made in the replacement of animals in safety testing. Once non-animal methods have been developed and validated, and are accepted by the regulatory authorities world wide, then they must be used in preference to the animal tests.
Animal experiments are just one method in biological and medical research – research can also be done using cells, tissues, people, and high tech equipment. Some people regard these methods as alternatives, but they are really complementary methods that are used alongside animal research to answer different sorts of questions. Consequently animal research and testing amounts to a small proportion of all biomedical research and testing.
For more information see:
Can't most diseases be prevented through lifestyle or other changes?
Some certainly can, for instance by having a healthy diet and following good hygiene advice, and improving sanitation. One good way of preventing many infectious diseases is by vaccination, developed and tested in animals. But it is difficult to see how genetic diseases such as cystic fibrosis could be prevented or avoided, or how the environment in tropical countries could be improved so radically as to prevent widespread killer diseases such as malaria.
Related Articles:
Penicillin protects mice against infection
Transmission and treatment of tuberculosis
Cystic fibrosis
Malaria
Muscular dystrophy
Asthma
Drugs for high blood pressure
Drugs to control transplant rejection
Insulin isolated
Whooping cough (pertussis) vaccine
Vitamin A discoveredBack to top
Don't we already know how the body works?
Whilst scientists and doctors know a lot about how the individual cells and body systems function, the way that they interact is very complex, and is not well understood. To develop new therapies and procedures to treat disease and improve the health of animals and people, we need to understand more about the body's systems, working out the details of which cells and organs interact, and how genes control the behaviour of cells. Only then will we be able to develop treatments for disease which do not interfere with the normal function of the body.Back to top
Does animal research work?
The combined weight of many different kinds of evidence from medical and scientific history shows that animal research has played a crucial role in basic and applied research, and in the development and testing of new therapies. It is often useful to look at the role of animals in many examples from history and ask whether the same progress could have been made any other way. There are many examples on this website.Back to top
Why do we still need to use animals in research?
There are three main reasons:
1. to advance scientific understanding,
2. to develop solutions to medical problems,
3. to protect the safety of people, animals and the environment.
Animals are used when there is a need to find out what happens in the whole living body, which is far more complex than the sum of its parts. It is very difficult, and in many cases simply not yet possible, to develop non animal methods to replace the use of living animals.
Articles:
Aren't animals different to humans?
Obviously there are differences between animals and people. But under the skin, the biology of humans and other animals, particularly mammals, is remarkably similar. We have the same organs, controlled by the same nerves and hormones, as many other species. Where there are differences, researchers know about them, and such differences can actually help scientific understanding of a particular problem.
Many animals suffer quite naturally from the same diseases as humans, and can be used to study those diseases. In other cases, researchers can use an 'animal model' of a disease which is close to the human condition.
Articles:
Malaria-parasite's life-cycle discovered
Mice & genetics
Artificial heart valves
Leprosy treatments developed
Links:
Animal Procedures CommitteeBack to top
Where do medicines come from?
Most medicines and treatments are only available as a result of extensive research, development and testing over many years – often decades. The study of animals throughout this process gives valuable insights into how the healthy and diseased body works. Targets for new medicines to act on need to be identified in the body, and any undesirable effects that they cause elsewhere need to be understood. Animal studies are also used to show how a medicine is taken into, distributed and processed by the body.Back to top
Did animal experiments delay the development of penicillin?
Did animal experiments delay the development of penicillin?
---
Last edited: 17 March 2019 14:43
Links
© Animal Research Info.
All rights Reserved.
Copyright © 2019 European Animal Research Association, All rights reserved.
​
​
European Animal Research Association
Abbey House, 74-76 St John Street, London EC1M 4DZ
Tel: +44 (0)20 3675 1245
Email: info@eara.eu
Policies
European regulations on animal research
Follow EARA on Twitter
As the voice of the biomedical sector for the use of animals in research in Europe, EARA works alongside the EU and national authorities, both inside and outside the EU, to improve transparency and openness.
Search by keyword/lot number/product name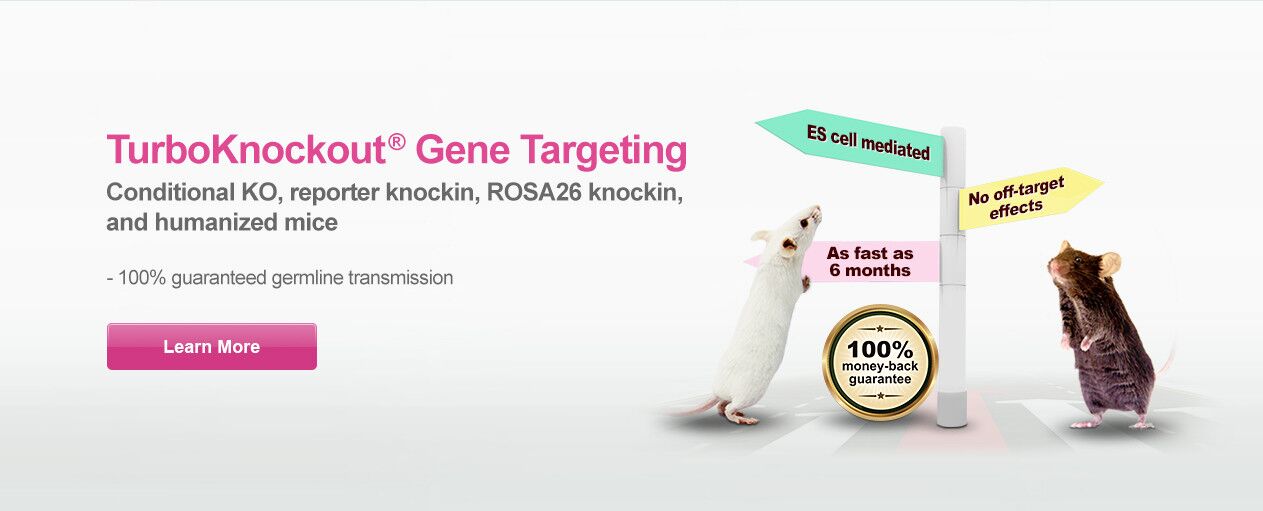 TurboKnockout® MicecKO | cKI | LFKI | HumanizedPiggyBac TransgenicRats | Mice | Mouse EmbryosCRISPR ModelscKO | KO | KI | Point mutationDesign Your ModelFREE Projects Strategies InstantlyStem Cells and MediumHigh qualityPromotions
Find publications relevant to your research:Citation Search

Cyagen US Inc.
Copyright © 2020 Cyagen Biosciences. All rights reserved.
Online Service
search There are no items in your cart.View Products ›888-572-8887
The Most Significant Animal Research-Based Scientific Breakthroughs of 2018
Posted on 12/17/2018 by Eugene Marino, Marketing Manager
Animal models have been used in biomedical research for hundreds of years, and clinical research using mice and rats has led to some of the most important scientific breakthroughs in 2018.
Aging
Is it possible to reverse the aging process? Several different research teams are making progress. In March, researchers at Harvard Medical School's Center for the Biology of Aging were able to reverse the aging process in mice by boosting the levels of a molecule called NAD in the blood vessels of mice.
In July, researchers at the Mayo Clinic published a study that focused on slowing the aging process in mice by removing senescent cells that have become dysfunctional due to aging. When mice had senescent cells removed, they showed a longer lifespan and improved overall health.
Another group of scientists at the University of Alabama discovered a way to reverse the appearance of aging. When mice with wrinkles and gray, thinning fur were treated for the DNA mutation that caused their aged appearance, they regrew hair and lost their wrinkles and were restored to a youthful appearance within weeks.
Alzheimer's
Alzheimer's is one of the stubbornest diseases to diagnose and treat, but 2018 saw a huge leap forward in the possibilities of identifying the causes, providing better treatment, and even finding a cure, thanks to several groups of scientists working with mouse models.
In January, scientists at Lancaster University in England were able to improve learning and memory skills, as well as reduce plaque and inflammation in the brains of mice with a rodent form of Alzheimer's disease by giving them a drug originally developed to treat diabetes.
In February, researchers at the Cleveland Clinic Lerner Research Institute published a study showing that depleting the BACE1 enzyme in mice reverses the formation of the amyloid plaques that are thought to cause Alzheimer's disease.
In March, a mouse study by researchers at UCLA found that boosting levels of the TREM2 protein could help the brain fight the formation of amyloid plaques and other symptoms of Alzheimer's. Mice bred to have both higher levels of TREM2 and the propensity to display features of Alzheimer's developed fewer amyloid plaques, exhibited less inflammation, and performed significantly better on memory tests.
In June, scientists at Johns Hopkins Medicine said they had found evidence that one cause of Alzheimer's could be a simple pH imbalance in the brain.
In July, a research team at Rush University Medical Center in Chicago published a study showing how they were able to slow the progress of an Alzheimer's-like condition in mice by giving them aspirin.
Also in July, researchers using mouse models at the University of Virginia discovered a way to improve brain functioning in older mice by improving the flow of waste from the brain to the lymph nodes.
Autism Spectrum Disorder
Animal models have proven very useful in enabling scientists to better understand autism, including what may cause it and how it works.
In April, a rat study at the University of Western Australia suggested a strong link between vitamin D deficiency in utero and the development of autism-like symptoms.
In July, researchers at the University of Virginia identified a link between the health of the mother's microbiome (he collection of microorganisms that naturally live inside the body) during pregnancy and the risk of autism in her offspring. Using this knowledge, they were able to halt the development of autism by blocking interleukin-17a—an inflammatory molecule produced by the immune system.
In November at the 2018 Society for Neuroscience annual meeting, research teams from Switzerland and Italy presented the results of their work identifying autism subtypes by scanning the brains of a large number of mouse models of autism.
Breast Cancer
In August, researchers using mouse models at Brigham and Women's Hospital discovered that inflammation may help prevent the growth of breast cancer tumor cells that have spread to other sites in the body—an important discovery since 30% of breast cancer patients experience metastasis.
Also in August, researchers at the Mayo Clinic found that a dietary supplement added to sports drinks—cyclocreatine—can reduce the growth of drug-resistant HER2-positive breast cancer tumors in mice.
In September, researchers at Virginia Commonwealth University's Massey Cancer Center discovered that removing the cyclophilin A (CypA) enzyme slowed or stopped the growth of breast cancer cells in mice.
Cancer Vaccine
Two different research teams at Stanford University School of Medicine have developed promising new cancer vaccines. In January, one team was able to erase all traces of cancer in mice by injecting two immune system-stimulating agents directly into tumors. Human trials are under way with lymphoma patients.
In February, another Stanford research team found that injecting mice with inactivated induced pluripotent stem cells (iPSCs) created a significant immune response to several types of cancer.
In September, researchers at the Scripps Research Institute and the University of Texas Southwestern Medical Center found that when mice with an aggressive form of melanoma were injected with a cancer immunotherapy drug called anti-PD-L1 plus immune system booster Diprovocim, the mice showed a 100% recovery rate.
Gene Editing
In October, scientists used gene editing and stem cells to enable same sex mouse couples to give birth to live, healthy offspring. The discovery has serious ethical implications for use in humans, and in November China halted the work of He Jiankui, who claims to have created the first gene-edited human babies—twin girls named Lulu and Nana. Many countries (not including the United States) have outlawed the genetic modification of human babies, and UNESCO (the United Nations Educational, Scientific and Cultural Organization) has called for a temporary ban on genetic editing in humans.
Parkinson's Disease
This year brought further evidence that Parkinson's disease starts not in the brain, but in the gut. In October, a group of researchers based at the Van Andel Research Institute identified a correlation between appendix removal and a lower risk of Parkinson's decades later.
In November, scientists from Johns Hopkins Medicine published their discovery of the specific cell death events in mice that lead to the physical and mental degeneration that are the hallmarks of Parkinson's disease.
Separate mouse studies in China and Iran found that two natural compounds found in plants—arbutin and astilbin—resulted in improvements in motor control and mental functioning in mouse models that mimic the symptoms of Parkinson's.
---
Many of the discoveries made possible in 2018 through the use of animal models have the potential to save lives, cure diseases, and improve overall health for humans worldwide. Here's hoping 2019 will see just as many important breakthroughs, thanks to clinical researchers like you!
Additional Questions?
Our product specialists are here to help with additional information on our products, grant proposals, orders and more.Call 888-572-8887
Email Signup›
Kent Scientific Corporation
1116 Litchfield Street
Torrington, CT 06790, USAToll Free: (888) 572-8887
Local: (860) 626-1172
Fax: (860) 626-1179Web Solutions© 2006 – 2020 Kent Scientific Corporation. All rights reserved.
searchThere are no items in your cart.View Products ›888-572-8887
Innovative Research Solutions for Mice & Rats
Kent Scientific provides integrated, modular solutions for small animal pre-clinical research and drug discovery advancement.
Select a system type or search our products to find the right Kent Scientific solution for your lab.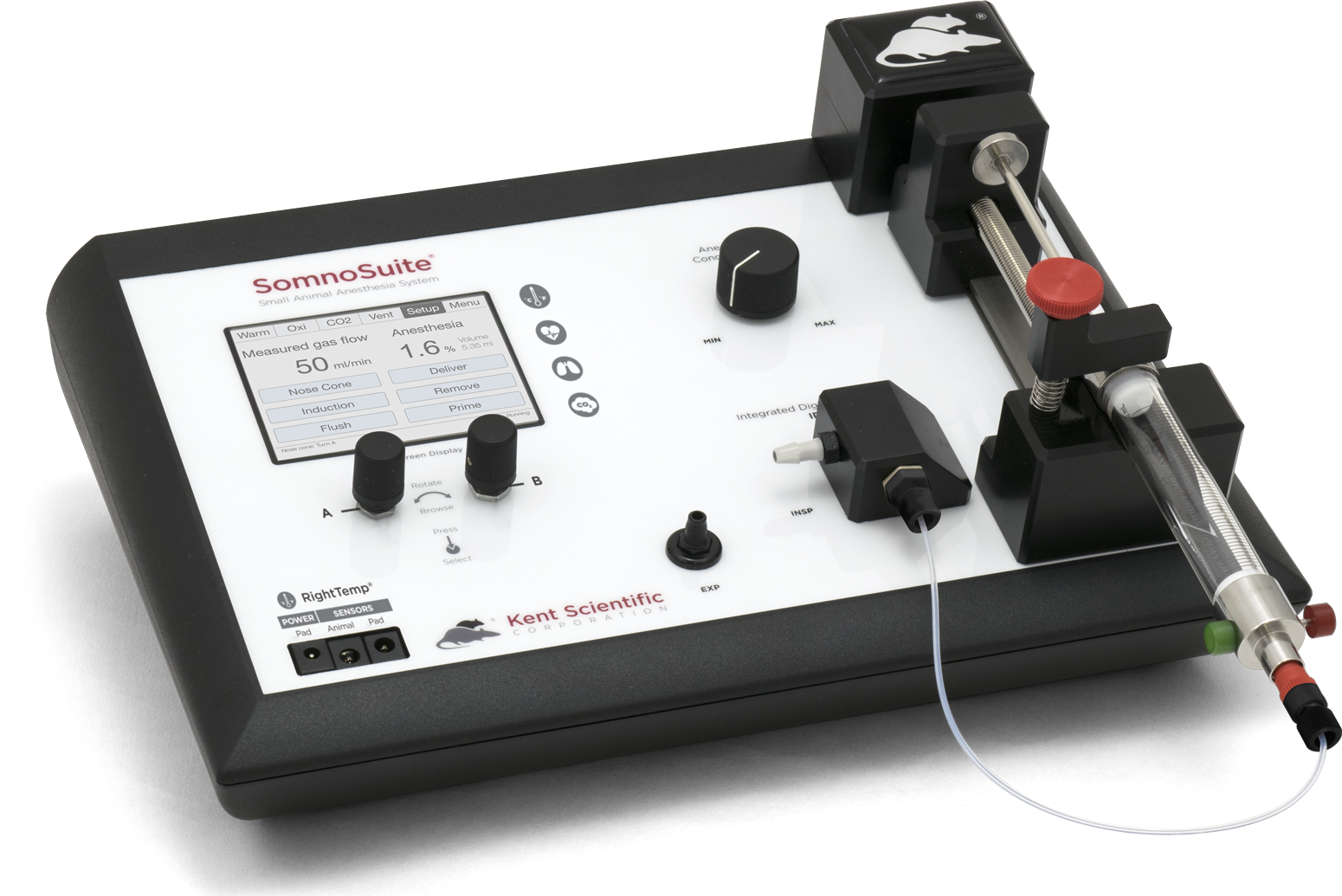 SomnoSuite®
An innovative low-flow anesthesia system that is safe for you and safer for your animalsView the SomnoSuite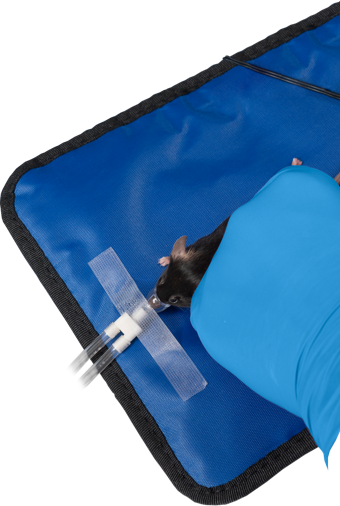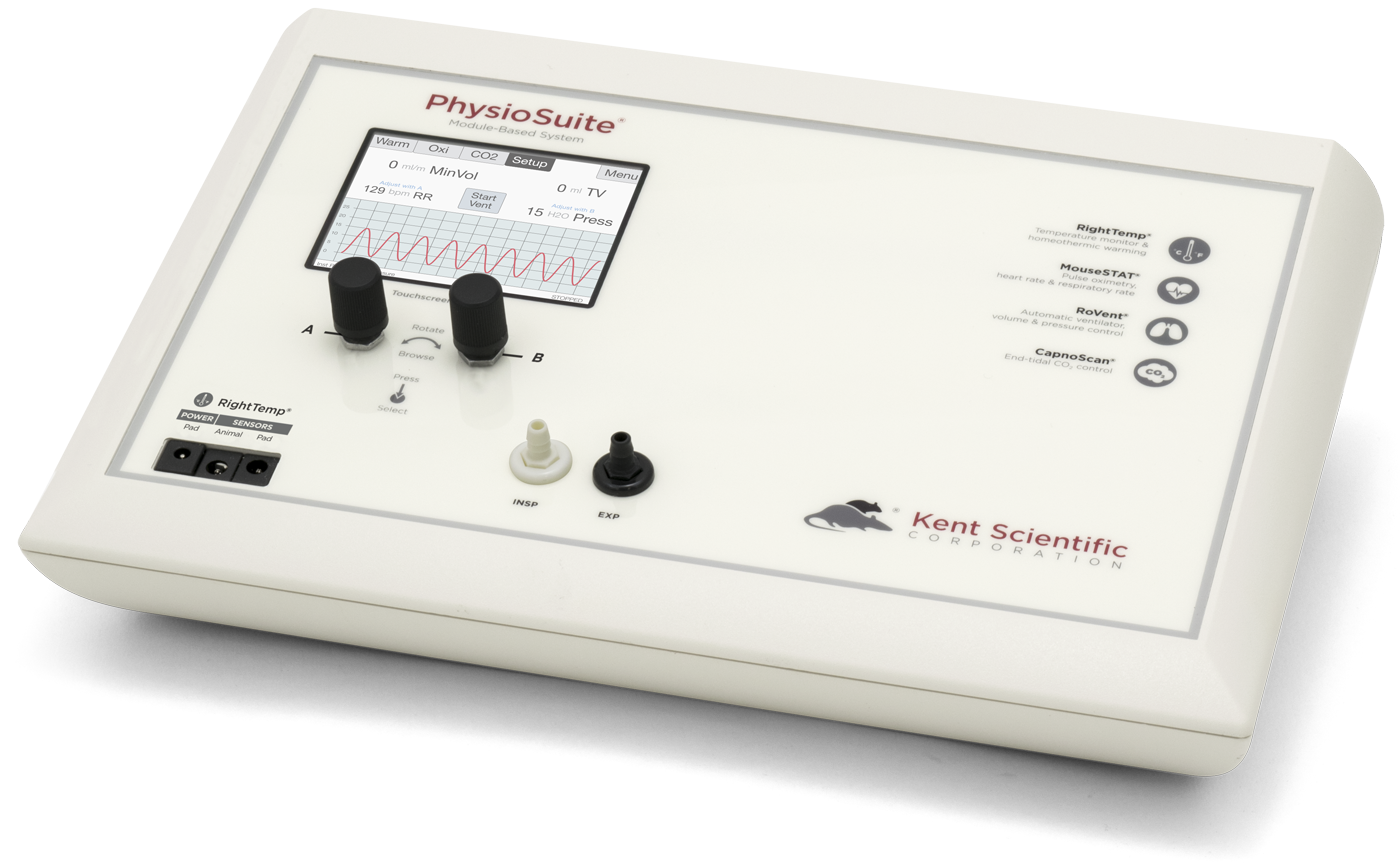 PhysioSuite®
A vital sign monitor configurable for ventilation, warming, pulse oximetry & CO2Build Your PhysioSuite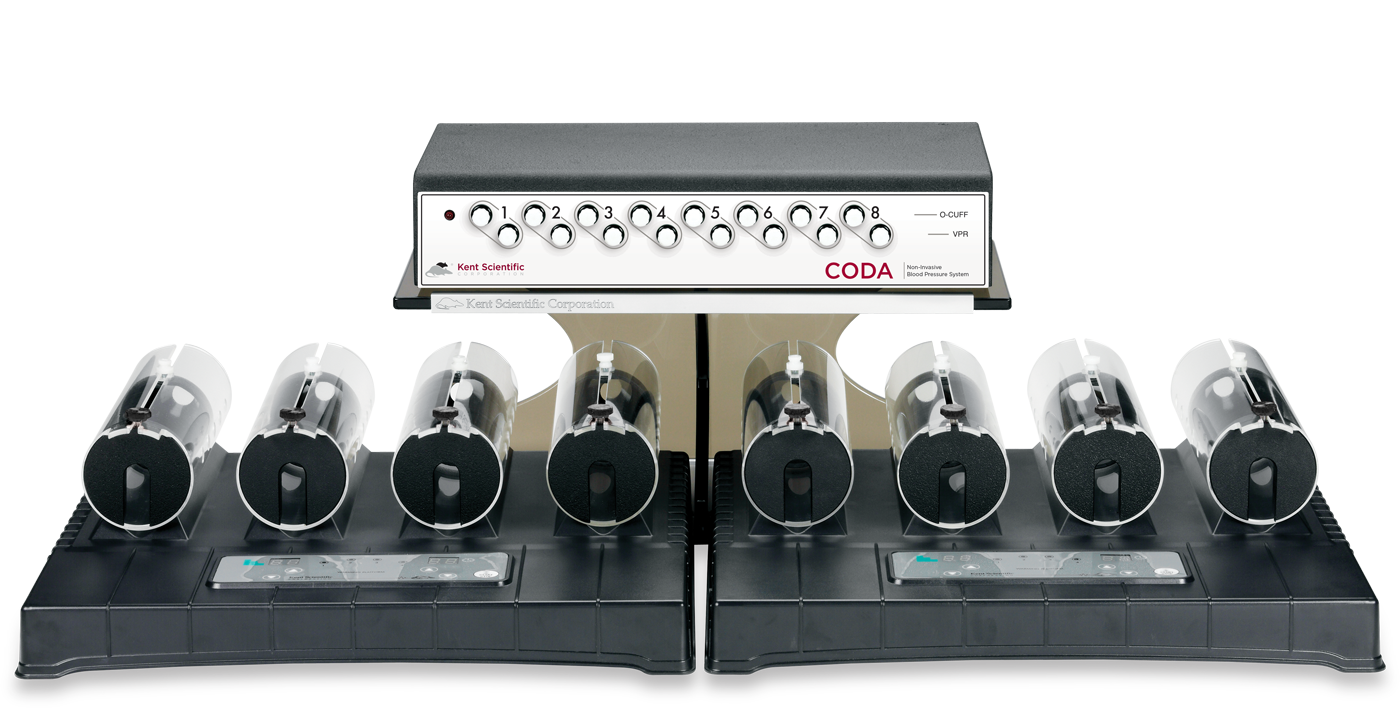 CODA HT
A non-invasive, high throughput system for measuring blood pressureView CODA HT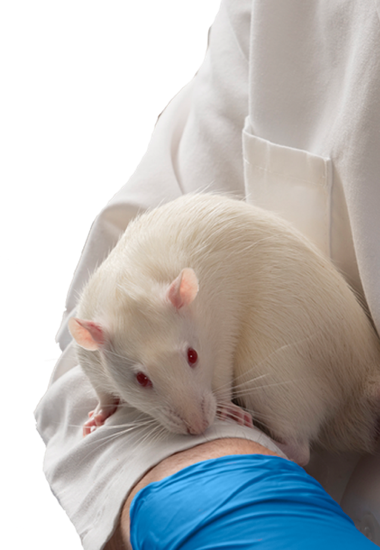 Additional Featured Products
What's New
Product Updates:
Far Infrared Warming Pad Controller
10/12/2019Read More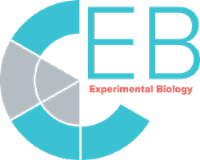 Experimental Biology 2020
April 4 – 7, 2020: San Diego, CaliforniaSee Event Details
Kent​Connects
Numerous Mouse Studies Point to Diet as Key to Understanding and Preventing Disease1/16/2020Read More
Kent​Gives​Back
Proudly supporting the research community through product giveaways, travel awards and the sponsorship of professional conferences, meetings and educational programs.Learn More
Email Signup›
Kent Scientific Corporation
1116 Litchfield Street
Torrington, CT 06790, USAToll Free: (888) 572-8887
Local: (860) 626-1172
Fax: (860) 626-1179Web Solutions© 2006 – 2020 Kent Scientific Corporation. All rights reserved.
search There are no items in your cart.View Products ›888-572-8887
Contact Us
Our product specialists are available to respond to your support inquiries during standard business hours (M-F 8:30 AM – 5:00 PM EST).Toll Free:(888) 572-8887Local:(860) 626-1172Fax:(860) 626-1179
Sales Support
Need help finding the right equipment for your lab setup? Our sales team can help with product details, configurations, and quotes.Get help with your purchase
Technical Support
Have a technical issue with a Kent product? Our product specialists can provide expert technical support on operation, usage, and techniques.Contact our tech team
General Inquiries
We're ready to assist you! Contact general support for all other questions about Kent products, including ordering and returns.Contact customer support
Email Signup›
Kent Scientific Corporation
1116 Litchfield Street
Torrington, CT 06790, USAToll Free: (888) 572-8887
Local: (860) 626-1172
Fax: (860) 626-1179Web Solutions© 2006 – 2020 Kent Scientific Corporation. All rights reserved.
Szukaj
Home / Partners / Kent Scientific
Kent Scientific
Drawing on more than 25 years of experience, Kent Scientific Corporation continues to serve medical and research scientists worldwide as a provider of innovative integrated solutions for pre-clinical research and drug discovery advancement.
Description
Related products
Kent Scientific
Drawing on more than 25 years of experience, Kent Scientific Corporation continues to serve medical and research scientists worldwide as a provider of innovative integrated solutions for pre-clinical research and drug discovery advancement.
As the world leader in noninvasive blood pressure, physiological monitoring and anesthesia systems for mice and rats, we enable our customers to achieve results that are fast, consistent and exceedingly accurate. We provide the latest technological advances in research products at the best prices.
We appreciate that the opportunity to work in pre-clinical research is a privilege that demands sensitivity, precise techniques and the best tools. This is why we remain committed to providing researchers with the most effective tools to perform their work, acquire and record accurate data—all while ensuring the well-being of them and their research subjects.
Supplying the world's leading universities, pharmaceutical laboratories and research facilities with state-of-the-art equipment, we assist in advancing their efforts to improve health, discover new treatments and enhance quality of life. We remain active in the research community, regularly exhibiting and presenting at the major conferences and meetings in our field.
Kent Scientific is widely regarded as a trusted and reliable partner and provider of innovative research solutions. Today, Kent Scientific has come to be known as an integral member of the small animal research community and a trusted partner. We remain committed to investing resources toward improving lab animal and researcher safety and research results.
Contact
Address:
Dąbrowskiego 343
60-419 Poznań, Poland
Phone/Fax:
+ 48 61 861 60 04
Office hours:
8:00 – 16:00
Contact formCopyright 2020 AnimaLab
Search by keyword/lot number/product name
Stem Cells
Cells
Media
Cell Culture Supplements and Specialty Reagents
Citations
Identification of Natural Regulatory T Cell Epitopes Reveals Convergence on a Dominant Autoantigen.IMMUNITY 47:107 (2017) IF=22.845
Testimonials
"I've been very happy with Cyagen's service so I've been referring a lot of colleagues… thanks for the great service."Washington University in St. Louis
Contact Us
We will respond to you in 1-2 business days.** –Subject– Animal Model Generation Cell Products and Services Vector Construction Virus Packaging BAC Modification (Recombineering) Breeding or Cryopreservation Services Other ** –How did you hear about us?– Search engine Academic citations Email promotion Online advertisement Referral Trade show Other * * Submit
Stem Cells
Includes embryonic stem cells, somatic stem cells of various species, and their genetically modified derivatives.
Mesenchymal Stem Cells
Embryonic Stem Cells
Neural Stem Cells
Cyagen US Inc.
Copyright © 2020 Cyagen Biosciences. All rights reserved.
Online Service
Sign Up for Our Newsletters »Subscribe
STAY CONNECTEDHow Millennials Will Change AmericaThe Young People at the Heart of Hong Kong's RebellionDemocrats Invoke National SecurityDemocratic impeachment managers hammered home the argument Thursday that President Trump's conduct with Ukraine stands in contrast to his predecessors because he put his own political interests ahead of national securityThe BriefDavos 2020: Next Generation World36-Year-Old Man Is Youngest to Die in China Virus OutbreakDoomsday Clock Reaches 100 Seconds to MidnightAnnabella Sciorra: Weinstein Held Me Down and Raped MeOn Anniversary of Roe v. Wade, Advocates Ask What's NextUS Targets 'Birth Tourism' With Visa Rules for Pregnant WomenVideoIN-DEPTHWhy Nancy Pelosi Is Going All in Against TrumpKushner's Unusual White House RoleCan President Tsai Ing-wen Preserve Taiwan's Democracy?LATESTWhy Nancy Pelosi Is Going All in Against TrumpMagazine
Go to item 0 Go to item 1 Go to item 2VIEW ISSUE »FeaturedCHARLIE CAMPBELL / WUHAN, CHINAThe West Blames the Wuhan Coronavirus on China's Love of Eating Wild Animals. The Truth Is More ComplexKATY STEINMETZPeople Have Invented More Than 200 Gender-Neutral Pronouns. Here's Why 'They' Is Here to StayMALCOLM TURNBULLAustralia's Bushfires Show the Wicked, Self-Destructive Idiocy of Climate Denialism Must StopMARTIN LONDONJohn Roberts Has More Power Than Mitch McConnell Would Like You to Think. But Will He Use It?RANA AYYUBWhat I Saw During the Violent Attack on a Top Delhi UniversitySTEPHANIE ZACHAREKJoker's Rise to Oscar Dominance Is Not an Underdog Story—But That Narrative Sure Helped Get It ThereMost RecentRight or Left? You Can't Smell a Tweet But Everyone Is Helping Out With This Tough Perfume Decision25 MINUTES AGO34 U.S. Troops Had Brain Injuries From the Iran Missile Strike, Pentagon Says25 MINUTES AGOCasual Card Game in the Middle of Traffic Looks Like an Enjoyable Way to Pass the TimeAN HOUR AGOWhat Translating a Firsthand Account of Life in Auschwitz Taught Me About the Language of Suffering2 HOURS AGOLori Tan Chinn Is a Scene-Stealer in Awkwafina's New Series. But the Role Comes After Decades of Harassment and Discrimination2 HOURS AGOMust Reads'It's My Purpose to Shine a Light Where I Can.' How Rapper Stormzy Is Championing Black British CultureAustralia Is Burning: Scenes From the Deadly BushfiresUkraine's Zelensky Speaks Out on Trump, PutinGet stories from TIME delivered to your inboxGO »Most Popular1.The West Blames the Wuhan Coronavirus on China's Love of Eating Wild Animals. The Truth Is More Complex2.China Puts 13 Cities on Lockdown as Virus Death Toll Climbs3.US Targets 'Birth Tourism' With Visa Rules for Pregnant Women4.36-Year-Old Man Is Youngest to Die in China Virus Outbreak5.The 10 Best Movies of 2019RankingsThe 10 Best Albums of the 2010sThe 10 Best Movies of 2019The 10 Best TV Shows of the 2010sSmart LivingThe 25 Best Products of CES 2020Thinking of Visiting a Popular Tourist Destination? Try These More Affordable Alternatives InsteadNiksen Is the Dutch Lifestyle Concept of Doing NothingU.S.34 U.S. Troops Had Brain Injuries From the Iran Missile Strike, Pentagon SaysOhio Judge Apologizes for Writing Homophobic Letters to College Newspaper in 1990sTrump to Become First Sitting President to Attend 'March for Life' Anti-Abortion Rally2 Dead in Industrial Building Explosion in HoustonLibyan Militant Sentenced to 19 Years for Benghazi AttacksMORE »PoliticsDemocrats Invoke National SecurityUS Targets 'Birth Tourism' With Visa Rules for Pregnant WomenHow Millennials Will Change America'A Fighting Chance': Tulsi Gabbard Could Possibly Win Her Defamation Suit Against Hillary ClintonTrump to Speak at March for Life RallyMORE »WorldLondon Police to Deploy Facial Recognition Cameras Despite Privacy Concerns and Evidence of High Failure RateU.S. Refuses to Extradite Wife of Diplomat Charged With Killing British Teenager Harry Dunn6 Killed, Several Injured in Germany ShootingThe West Blames the Wuhan Coronavirus on China's Love of Eating Wild Animals. The Truth Is More ComplexVirus Panic Causes Face Mask Supplies to Run Out Across AsiaMORE »IdeasThe Growing Threat to Free Speech OnlineWhat a Landmark LGBTQ Case Reveals About Two Clashing Visions of AmericaChild Poverty Is a Moral Tragedy. This Policy Would Significantly Reduce the Number of Kids AffectedAfter Trump's Bold Move, Iran Is Left With Few Strategic OptionsLaws Across the Country Are Keeping Parents From Making Choices About Their Kids' Education. The Supreme Court Should Strike Them DownMORE »Health36-Year-Old Man Is Youngest to Die in China Virus OutbreakFlights Into the U.S. Are Not Yet Being Rerouted for Coronavirus Screening, CDC SaysThe Global Mental Health Crisis Requires a Worldwide Investment, Advocates Say on TIME Davos PanelScientists Confirm That Stress Can Indeed Turn Hair GreyThe Wuhan Coronavirus Is Spreading Fast. Will Doctors Be Able to Find a Treatment Before the Outbreak Ends?MORE »EntertainmentLori Tan Chinn Is a Scene-Stealer in Awkwafina's New Series. But the Role Comes After Decades of Harassment and DiscriminationJim Lehrer, Longtime Host of PBS NewsHour, Dies at 85Everything You Need to Know About the Best New Artist GrammyThe Good Place Became the Last Great Sitcom on Network TV by Daring Its Audience to Be Better'The Assistant' Is a Movie for the #MeToo Era–But It Also Captures the Insults of Workplace ExploitationMORE »TechWatch Us Play Doom Eternal, the Most Pure Form of Doom Ever MadeThe 8 Video Games We Can't Wait to Play in 2020Apple Is Once Again Under Pressure to Help the FBI Unlock a Shooter's iPhone. Here's What to KnowThe NSA Could've Used This Major Windows Security Flaw for Intel Work. Instead, It Told Microsoft About itHow AI (and Mushrooms) Help Fight Poverty in Rural ChinaMORE »
© 2019 TIME USA, LLC. All Rights Reserved. Use of this site constitutes acceptance of our Terms of Use and Privacy Policy (Your California Privacy Rights).
TIME may receive compensation for some links to products and services on this website. Offers may be subject to change without notice. | EU Data Subject Requeststhis link is to an external site that may or may not meet accessibility guidelines.
MenuÚltimas NotíciasCotaçõesComprar ou VenderCrypto TimesFundos Imobiliários
Cotações por TradingViewFastBolsonaro descarta elevar imposto sobre cerveja e açúcar após proposta de Guedes1 hora atrásTerra divulga carteira recomendada semanal; veja os 5 ativos indicados2 horas atrásJapão intensifica medidas para controlar contágio com vírus2 horas atrásSenado vota projeto que aumenta a quantidade mínima de biodiesel no óleo diesel3 horas atrásMovimento atual do câmbio é "bem diferente" do passado, diz Campos Neto3 horas atrásveja mais »Mais Lidas
Triunfo tem perdas de quase 3% com decisão do STJ evitando caducidade de ViracoposCSN capta US$ 1 bi no exterior em notes com prazo de 8 anos; ações recuamFundo do BTG aluga andar inteiro para UBS até 2025 e reduz vacância para zeroEmbarques de algodão estão fortes contra lentidão do Mapa nos portosO Coronavírus é um "Cisne Negro" no mercado de petróleo?
24/01/2020 – 15:21
24/01/2020 – 15:13
24/01/2020 – 15:12
24/01/2020 – 15:10
24/01/2020 – 15:08
24/01/2020 – 14:53
24/01/2020 – 14:47
24/01/2020 – 14:45
24/01/2020 – 14:41
24/01/2020 – 14:40
Conteúdo patrocinadoAlerta: Estamos no Quinto BOOM da Bolsa…
Você só precisa de 3 ações para poder lucrar com o super ciclo em 2020Saiba maisCursos
3 ações que estão prontas para explodir
270 pessoas podem ganhar milhões nos próximos anos.Veja como:
O Quinto Grande Ciclo De Alta Brasileiro
Cotações
Cotações por TradingViewSOBRE | ANUNCIE@2019 Money Times. A equipe do Money Times, apesar do foco na qualidade das suas informações, não se responsabiliza por perdas, danos, custos e lucros cessantes. Não fazemos qualquer tipo de recomendação.Pushnews
Animal testing
From Wikipedia, the free encyclopediaJump to navigationJump to search"Animal research" redirects here. For other uses, see Animal studies (disambiguation). For the journal, see Animal Research (journal).
Animal testing, also known as animal experimentation, animal research and in vivo testing, is the use of non-human animals in experiments that seek to control the variables that affect the behavior or biological system under study. This approach can be contrasted with field studies in which animals are observed in their natural environments or habitats. Experimental research with animals is usually conducted in universities, medical schools, pharmaceutical companies, defense establishments and commercial facilities that provide animal-testing services to industry.[1] The focus of animal testing varies on a continuum from pure research, focusing on developing fundamental knowledge of an organism, to applied research, which may focus on answering some question of great practical importance, such as finding a cure for a disease. Examples of applied research include testing disease treatments, breeding, defense research and toxicology, including cosmetics testing. In education, animal testing is sometimes a component of biology or psychology courses. The practice is regulated to varying degrees in different countries.
It is estimated that the annual use of vertebrate animals—from zebrafish to non-human primates—ranges from tens to more than 100 million.[2] In the European Union, vertebrate species represent 93% of animals used in research, and 11.5 million animals were used there in 2011. By one estimate the number of mice and rats used in the United States alone in 2001 was 80 million.[3] Mice, rats, fish, amphibians and reptiles together account for over 85% of research animals.[4]
Most animals are euthanized after being used in an experiment.[5] Sources of laboratory animals vary between countries and species; most animals are purpose-bred, while a minority are caught in the wild or supplied by dealers who obtain them from auctions and pounds.[6][7][8] Supporters of the use of animals in experiments, such as the British Royal Society, argue that virtually every medical achievement in the 20th century relied on the use of animals in some way.[9] The Institute for Laboratory Animal Research of the United States National Academy of Sciences has argued that animal research cannot be replaced by even sophisticated computer models, which are unable to deal with the extremely complex interactions between molecules, cells, tissues, organs, organisms and the environment.[10] Animal rights organizations—such as PETA and BUAV—question the need for and legitimacy of animal testing, arguing that it is cruel and poorly regulated, that medical progress is actually held back by misleading animal models that cannot reliably predict effects in humans, that some of the tests are outdated, that the costs outweigh the benefits, or that animals have the intrinsic right not to be used or harmed in experimentation.[11][12][13][14][15][16]
Contents
Definitions[edit]
The terms animal testing, animal experimentation, animal research, in vivo testing, and vivisection have similar denotations but different connotations. Literally, "vivisection" means "live sectioning" of an animal, and historically referred only to experiments that involved the dissection of live animals. The term is occasionally used to refer pejoratively to any experiment using living animals; for example, the Encyclopædia Britannica defines "vivisection" as: "Operation on a living animal for experimental rather than healing purposes; more broadly, all experimentation on live animals",[11][17][18] although dictionaries point out that the broader definition is "used only by people who are opposed to such work".[19] The word has a negative connotation, implying torture, suffering, and death.[5] The word "vivisection" is preferred by those opposed to this research, whereas scientists typically use the term "animal experimentation".[20][21]
History[edit]
Main article: History of animal testingAn Experiment on a Bird in an Air Pump, from 1768, by Joseph Wright
The earliest references to animal testing are found in the writings of the Greeks in the 2nd and 4th centuries BC. Aristotle and Erasistratus were among the first to perform experiments on living animals.[22] Galen, a 2nd-century Roman physician, dissected pigs and goats; he is known as the "father of vivisection".[23] Avenzoar, a 12th-century Arabic physician in Moorish Spain also practiced dissection; he introduced animal testing as an experimental method of testing surgical procedures before applying them to human patients.[24][25]
Animals have repeatedly been used through the history of biomedical research. In 1831, the founders of the Dublin Zoo were members of the medical profession who were interested in studying animals while they were alive and when they were dead.[26] In the 1880s, Louis Pasteur convincingly demonstrated the germ theory of medicine by inducing anthrax in sheep.[27] In the 1880s, Robert Koch infected mice and guinea pigs with anthrax and tuberculosis. In the 1890s, Ivan Pavlov famously used dogs to describe classical conditioning.[28] In World War I, German agents infected sheep bound for Russia with anthrax, and inoculated mules and horses of the French cavalry with the equine glanders disease. Between 1917 and 1918, the Germans infected mules in Argentina bound for American forces, resulting in the death of 200 mules.[29] Insulin was first isolated from dogs in 1922, and revolutionized the treatment of diabetes.[30] On 3 November 1957, a Soviet dog, Laika, became the first of many animals to orbit the earth. In the 1970s, antibiotic treatments and vaccines for leprosy were developed using armadillos,[31] then given to humans.[32] The ability of humans to change the genetics of animals took a large step forwards in 1974 when Rudolf Jaenisch was able to produce the first transgenic mammal, by integrating DNA from the SV40 virus into the genome of mice.[33] This genetic research progressed rapidly and, in 1996, Dolly the sheep was born, the first mammal to be cloned from an adult cell.[34][35]
Toxicology testing became important in the 20th century. In the 19th century, laws regulating drugs were more relaxed. For example, in the U.S., the government could only ban a drug after a company had been prosecuted for selling products that harmed customers. However, in response to the Elixir Sulfanilamide disaster of 1937 in which the eponymous drug killed more than 100 users, the U.S. congress passed laws that required safety testing of drugs on animals before they could be marketed. Other countries enacted similar legislation.[36] In the 1960s, in reaction to the Thalidomide tragedy, further laws were passed requiring safety testing on pregnant animals before a drug can be sold.[37]
Historical debate[edit]
Claude Bernard, regarded as the "prince of vivisectors",[38] argued that experiments on animals are "entirely conclusive for the toxicology and hygiene of man".[39]
As the experimentation on animals increased, especially the practice of vivisection, so did criticism and controversy. In 1655, the advocate of Galenic physiology Edmund O'Meara said that "the miserable torture of vivisection places the body in an unnatural state".[40][41] O'Meara and others argued that animal physiology could be affected by pain during vivisection, rendering results unreliable. There were also objections on an ethical basis, contending that the benefit to humans did not justify the harm to animals.[41] Early objections to animal testing also came from another angle—many people believed that animals were inferior to humans and so different that results from animals could not be applied to humans.[41]
On the other side of the debate, those in favor of animal testing held that experiments on animals were necessary to advance medical and biological knowledge. Claude Bernard—who is sometimes known as the "prince of vivisectors"[38] and the father of physiology, and whose wife, Marie Françoise Martin, founded the first anti-vivisection society in France in 1883[42]—famously wrote in 1865 that "the science of life is a superb and dazzlingly lighted hall which may be reached only by passing through a long and ghastly kitchen".[43] Arguing that "experiments on animals … are entirely conclusive for the toxicology and hygiene of man…the effects of these substances are the same on man as on animals, save for differences in degree",[39] Bernard established animal experimentation as part of the standard scientific method.[44]
In 1896, the physiologist and physician Dr. Walter B. Cannon said "The antivivisectionists are the second of the two types Theodore Roosevelt described when he said, 'Common sense without conscience may lead to crime, but conscience without common sense may lead to folly, which is the handmaiden of crime.'"[45] These divisions between pro- and anti-animal testing groups first came to public attention during the Brown Dog affair in the early 1900s, when hundreds of medical students clashed with anti-vivisectionists and police over a memorial to a vivisected dog.[46]One of Pavlov's dogs with a saliva-catch container and tube surgically implanted in his muzzle, Pavlov Museum, 2005
In 1822, the first animal protection law was enacted in the British parliament, followed by the Cruelty to Animals Act (1876), the first law specifically aimed at regulating animal testing. The legislation was promoted by Charles Darwin, who wrote to Ray Lankester in March 1871: "You ask about my opinion on vivisection. I quite agree that it is justifiable for real investigations on physiology; but not for mere damnable and detestable curiosity. It is a subject which makes me sick with horror, so I will not say another word about it, else I shall not sleep to-night."[47][48] In response to the lobbying by anti-vivisectionists, several organizations were set up in Britain to defend animal research: The Physiological Society was formed in 1876 to give physiologists "mutual benefit and protection",[49] the Association for the Advancement of Medicine by Research was formed in 1882 and focused on policy-making, and the Research Defence Society (now Understanding Animal Research) was formed in 1908 "to make known the facts as to experiments on animals in this country; the immense importance to the welfare of mankind of such experiments and the great saving of human life and health directly attributable to them".[50]
Opposition to the use of animals in medical research first arose in the United States during the 1860s, when Henry Bergh founded the American Society for the Prevention of Cruelty to Animals (ASPCA), with America's first specifically anti-vivisection organization being the American AntiVivisection Society (AAVS), founded in 1883. Antivivisectionists of the era generally believed the spread of mercy was the great cause of civilization, and vivisection was cruel. However, in the USA the antivivisectionists' efforts were defeated in every legislature, overwhelmed by the superior organization and influence of the medical community. Overall, this movement had little legislative success until the passing of the Laboratory Animal Welfare Act, in 1966.[51]
Care and use of animals[edit]
Regulations and laws[edit]
See also: Animal testing regulations, Institutional Animal Care and Use Committee, and Animals (Scientific Procedures) Act 1986
Worldwide laws regarding testing cosmetics on animals
1some methods of testing are excluded from the ban or the laws vary within the country
Worldwide laws regarding experimentation on non-human apes

The regulations that apply to animals in laboratories vary across species. In the U.S., under the provisions of the Animal Welfare Act and the Guide for the Care and Use of Laboratory Animals (the Guide), published by the National Academy of Sciences, any procedure can be performed on an animal if it can be successfully argued that it is scientifically justified. In general, researchers are required to consult with the institution's veterinarian and its Institutional Animal Care and Use Committee (IACUC), which every research facility is obliged to maintain.[52] The IACUC must ensure that alternatives, including non-animal alternatives, have been considered, that the experiments are not unnecessarily duplicative, and that pain relief is given unless it would interfere with the study. The IACUCs regulate all vertebrates in testing at institutions receiving federal funds in the USA. Although the provisions of the Animal Welfare Act do not include purpose-bred rodents and birds, these species are equally regulated under Public Health Service policies that govern the IACUCs.[53][54] The Public Health Service policy oversees the Food and Drug Administration (FDA) and the Centers for Disease Control and Prevention (CDC). The CDC conducts infectious disease research on nonhuman primates, rabbits, mice, and other animals, while FDA requirements cover use of animals in pharmaceutical research.[55] Animal Welfare Act (AWA) regulations are enforced by the USDA, whereas Public Health Service regulations are enforced by OLAW and in many cases by AAALAC.
According to the 2014 U.S. Department of Agriculture Office of the Inspector General (OIG) report—which looked at the oversight of animal use during a three-year period—"some Institutional Animal Care and Use Committees …did not adequately approve, monitor, or report on experimental procedures on animals". The OIG found that "as a result, animals are not always receiving basic humane care and treatment and, in some cases, pain and distress are not minimized during and after experimental procedures". According to the report, within a three-year period, nearly half of all American laboratories with regulated species were cited for AWA violations relating to improper IACUC oversight.[56] The USDA OIG made similar findings in a 2005 report.[57] With only a broad number of 120 inspectors, the United States Department of Agriculture (USDA) oversees more than 12,000 facilities involved in research, exhibition, breeding, or dealing of animals.[55] Others have criticized the composition of IACUCs, asserting that the committees are predominantly made up of animal researchers and university representatives who may be biased against animal welfare concerns.[58]
Larry Carbone, a laboratory animal veterinarian, writes that, in his experience, IACUCs take their work very seriously regardless of the species involved, though the use of non-human primates always raises what he calls a "red flag of special concern".[59] A study published in Science magazine in July 2001 confirmed the low reliability of IACUC reviews of animal experiments. Funded by the National Science Foundation, the three-year study found that animal-use committees that do not know the specifics of the university and personnel do not make the same approval decisions as those made by animal-use committees that do know the university and personnel. Specifically, blinded committees more often ask for more information rather than approving studies.[60]
Scientists in India are protesting a recent guideline issued by the University Grants Commission to ban the use of live animals in universities and laboratories.[61]
Numbers[edit]
Accurate global figures for animal testing are difficult to obtain; it has been estimated that 100 million vertebrates are experimented on around the world every year,[62] 10–11 million of them in the EU.[63] The Nuffield Council on Bioethics reports that global annual estimates range from 50 to 100 million animals. None of the figures include invertebrates such as shrimp and fruit flies.[64]
The USDA/APHIS has published the 2016 animal research statistics. Overall, the number of animals (covered by the Animal Welfare Act) used in research in the US rose 6.9% from 767,622 (2015) to 820,812 (2016).[65] This includes both public and private institutions. By comparing with EU data, where all vertebrate species are counted, Speaking of Research estimated that around 12 million vertebrates were used in research in the US in 2016.[66] A 2015 article published in the Journal of Medical Ethics, argued that the use of animals in the US has dramatically increased in recent years. Researchers found this increase is largely the result of an increased reliance on genetically modified mice in animal studies.[67]
In 1995, researchers at Tufts University Center for Animals and Public Policy estimated that 14–21 million animals were used in American laboratories in 1992, a reduction from a high of 50 million used in 1970.[68] In 1986, the U.S. Congress Office of Technology Assessment reported that estimates of the animals used in the U.S. range from 10 million to upwards of 100 million each year, and that their own best estimate was at least 17 million to 22 million.[69] In 2016, the Department of Agriculture listed 60,979 dogs, 18,898 cats, 71,188 non-human primates, 183,237 guinea pigs, 102,633 hamsters, 139,391 rabbits, 83,059 farm animals, and 161,467 other mammals, a total of 820,812, a figure that includes all mammals except purpose-bred mice and rats. The use of dogs and cats in research in the U.S. decreased from 1973 to 2016 from 195,157 to 60,979, and from 66,165 to 18,898, respectively.[66]
In GB, Home Office figures show that 3.79 million procedures were carried out in 2017.[70] 2,960 procedures used non-human primates, down over 50% since 1988. A "procedure" refers here to an experiment that might last minutes, several months, or years. Most animals are used in only one procedure: animals are frequently euthanized after the experiment; however death is the endpoint of some procedures.[64] The procedures conducted on animals in GB in 2017 were categorised as –
43% (1.61 million) were assessed as sub-threshold
4% (0.14 million) were assessed as non-recovery
36% (1.35 million) were assessed as mild
15% (0.55 million) were assessed as moderate
4% (0.14 million) were assessed as severe[71]
A 'severe' procedure would be, for instance, any test where death is the end-point or fatalities are expected, whereas a 'mild' procedure would be something like a blood test or an MRI scan.[70]
The Three R's[edit]
The Three R's (3R's) are guiding principles for more ethical use of animals in testing. These were first described by W.M.S. Russell and R.L. Burch in 1959.[72] The 3R's state:
Replacement which refers to the preferred use of non-animal methods over animal methods whenever it is possible to achieve the same scientific aims. These methods include computer modeling.[73]
Reduction which refers to methods that enable researchers to obtain comparable levels of information from fewer animals, or to obtain more information from the same number of animals.
Refinement which refers to methods that alleviate or minimize potential pain, suffering or distress, and enhance animal welfare for the animals used. These methods include non-invasive techniques.[73]
The 3R's have a broader scope than simply encouraging alternatives to animal testing, but aim to improve animal welfare and scientific quality where the use of animals can not be avoided. These 3R's are now implemented in many testing establishments worldwide and have been adopted by various pieces of legislation and regulations.[74]
Despite the widespread acceptance of the 3R's, many countries—including Canada, Australia, Israel, South Korea, and Germany—have reported rising experimental use of animals in recent years with increased use of mice and, in some cases, fish while reporting declines in the use of cats, dogs, primates, rabbits, guinea pigs, and hamsters. Along with other countries, China has also escalated its use of GM animals, resulting in an increase in overall animal use.[67][75][76][77][78][79][80]
Invertebrates[edit]
Main article: Animal testing on invertebratesSee also: Pain in invertebratesFruit flies are an invertebrate commonly used in animal testing.
Although many more invertebrates than vertebrates are used in animal testing, these studies are largely unregulated by law. The most frequently used invertebrate species are Drosophila melanogaster, a fruit fly, and Caenorhabditis elegans, a nematode worm. In the case of C. elegans, the worm's body is completely transparent and the precise lineage of all the organism's cells is known,[81] while studies in the fly D. melanogaster can use an amazing array of genetic tools.[82] These invertebrates offer some advantages over vertebrates in animal testing, including their short life cycle and the ease with which large numbers may be housed and studied. However, the lack of an adaptive immune system and their simple organs prevent worms from being used in several aspects of medical research such as vaccine development.[83] Similarly, the fruit fly immune system differs greatly from that of humans,[84] and diseases in insects can be different from diseases in vertebrates;[85] however, fruit flies and waxworms can be useful in studies to identify novel virulence factors or pharmacologically active compounds.[86][87][88]
Several invertebrate systems are considered acceptable alternatives to vertebrates in early-stage discovery screens.[89] Because of similarities between the innate immune system of insects and mammals, insects can replace mammals in some types of studies. Drosophila melanogaster and the Galleria mellonella waxworm have been particularly important for analysis of virulence traits of mammalian pathogens.[86][87] Waxworms and other insects have also proven valuable for the identification of pharmaceutical compounds with favorable bioavailability.[88] The decision to adopt such models generally involves accepting a lower degree of biological similarity with mammals for significant gains in experimental throughput.
Vertebrates[edit]
Further information: Animal testing on frogs, Animal testing on rabbits, Animal testing on rodents, Draize test, and Median lethal doseEnos the space chimp before insertion into the Mercury-Atlas 5 capsule in 1961This rat is being deprived of restful sleep using a single platform ("flower pot") technique. The water is within 1 cm of the small flower pot bottom platform where the rat sits. At the onset of sleep, the rat would either fall into the water only to clamber back to the pot to avoid drowning, or its nose would become submerged into the water shocking it back to an awakened state.
In the U.S., the numbers of rats and mice used is estimated to be from 11 million[66] to between 20 and 100 million a year.[90] Other rodents commonly used are guinea pigs, hamsters, and gerbils. Mice are the most commonly used vertebrate species because of their size, low cost, ease of handling, and fast reproduction rate.[91][92] Mice are widely considered to be the best model of inherited human disease and share 95% of their genes with humans.[91] With the advent of genetic engineering technology, genetically modified mice can be generated to order and can provide models for a range of human diseases.[91] Rats are also widely used for physiology, toxicology and cancer research, but genetic manipulation is much harder in rats than in mice, which limits the use of these rodents in basic science.[93] Over 500,000 fish and 9,000 amphibians were used in the UK in 2016.[94] The main species used is the zebrafish, Danio rerio, which are translucent during their embryonic stage, and the African clawed frog, Xenopus laevis. Over 20,000 rabbits were used for animal testing in the UK in 2004.[95] Albino rabbits are used in eye irritancy tests (Draize test) because rabbits have less tear flow than other animals, and the lack of eye pigment in albinos make the effects easier to visualize. The numbers of rabbits used for this purpose has fallen substantially over the past two decades. In 1996, there were 3,693 procedures on rabbits for eye irritation in the UK,[96] and in 2017 this number was just 63.[94] Rabbits are also frequently used for the production of polyclonal antibodies.
Cats are most commonly used in neurological research. 18,898 cats were used in the U.S. in 2016,[66] around a third of which were used in experiments which have the potential to cause "pain and/or distress"[97] though only 0.1% of cat experiments involved potential pain which was not relieved by anesthetics/analgesics. In the UK, just 198 procedures were carried out on cats in 2017. The number has been around 200 for most of the last decade.[94]
See also: Laika and Soviet space dogs
Dogs are widely used in biomedical research, testing, and education—particularly beagles, because they are gentle and easy to handle, and to allow for comparisons with historical data from beagles (a Reduction technique). They are used as models for human and veterinary diseases in cardiology, endocrinology, and bone and joint studies, research that tends to be highly invasive, according to the Humane Society of the United States.[98] The most common use of dogs is in the safety assessment of new medicines[99] for human or veterinary use as a second species following testing in rodents, in accordance with the regulations set out in the International Conference on Harmonisation of Technical Requirements for Registration of Pharmaceuticals for Human Use. One of the most significant advancements in medical science involves the use of dogs in developing the answers to insulin production in the body for diabetics and the role of the pancreas in this process. They found that the pancreas was responsible for producing insulin in the body and that removal of the pancreas, resulted in the development of diabetes in the dog. After re-injecting the pancreatic extract, (insulin), the blood glucose levels were significantly lowered.[100] The advancements made in this research involving the use of dogs has resulted in a definite improvement in the quality of life for both humans and animals.
The U.S. Department of Agriculture's Animal Welfare Report shows that 60,979 dogs were used in USDA-registered facilities in 2016.[66] In the UK, according to the UK Home Office, there were 3,847 procedures on dogs in 2017.[94] Of the other large EU users of dogs, Germany conducted 3,976 procedures on dogs in 2016[101] and France conducted 4,204 procedures in 2016.[102] In both cases this represents under 0.2% of the total number of procedures conducted on animals in the respective countries.
Non-human primates[edit]
Main article: Animal testing on non-human primates
Non-human primates (NHPs) are used in toxicology tests, studies of AIDS and hepatitis, studies of neurology, behavior and cognition, reproduction, genetics, and xenotransplantation. They are caught in the wild or purpose-bred. In the United States and China, most primates are domestically purpose-bred, whereas in Europe the majority are imported purpose-bred.[103] The European Commission reported that in 2011, 6,012 monkeys were experimented on in European laboratories.[104] According to the U.S. Department of Agriculture, there were 71,188 monkeys in U.S. laboratories in 2016.[66] 23,465 monkeys were imported into the U.S. in 2014 including 929 who were caught in the wild.[105] Most of the NHPs used in experiments are macaques;[106] but marmosets, spider monkeys, and squirrel monkeys are also used, and baboons and chimpanzees are used in the US. As of 2015, there are approximately 730 chimpanzees in U.S. laboratories.[107]
In a survey in 2003, it was found that 89% of singly-housed primates exhibited self-injurious or abnormal stereotypyical behaviors including pacing, rocking, hair pulling, and biting among others.[108]
The first transgenic primate was produced in 2001, with the development of a method that could introduce new genes into a rhesus macaque.[109] This transgenic technology is now being applied in the search for a treatment for the genetic disorder Huntington's disease.[110] Notable studies on non-human primates have been part of the polio vaccine development, and development of Deep Brain Stimulation, and their current heaviest non-toxicological use occurs in the monkey AIDS model, SIV.[9][106][111] In 2008 a proposal to ban all primates experiments in the EU has sparked a vigorous debate.[112]
Sources[edit]
Main articles: Laboratory animal sources and International primate trade
Animals used by laboratories are largely supplied by specialist dealers. Sources differ for vertebrate and invertebrate animals. Most laboratories breed and raise flies and worms themselves, using strains and mutants supplied from a few main stock centers.[113] For vertebrates, sources include breeders and dealers like Covance and Charles River Laboratories who supply purpose-bred and wild-caught animals; businesses that trade in wild animals such as Nafovanny; and dealers who supply animals sourced from pounds, auctions, and newspaper ads. Animal shelters also supply the laboratories directly.[114] Large centers also exist to distribute strains of genetically modified animals; the International Knockout Mouse Consortium, for example, aims to provide knockout mice for every gene in the mouse genome.[115]A laboratory mouse cage. Mice are either bred commercially, or raised in the laboratory.
In the U.S., Class A breeders are licensed by the U.S. Department of Agriculture (USDA) to sell animals for research purposes, while Class B dealers are licensed to buy animals from "random sources" such as auctions, pound seizure, and newspaper ads. Some Class B dealers have been accused of kidnapping pets and illegally trapping strays, a practice known as bunching.[8][116][117][118][119][120] It was in part out of public concern over the sale of pets to research facilities that the 1966 Laboratory Animal Welfare Act was ushered in—the Senate Committee on Commerce reported in 1966 that stolen pets had been retrieved from Veterans Administration facilities, the Mayo Institute, the University of Pennsylvania, Stanford University, and Harvard and Yale Medical Schools.[121] The USDA recovered at least a dozen stolen pets during a raid on a Class B dealer in Arkansas in 2003.[122]
Four states in the U.S.—Minnesota, Utah, Oklahoma, and Iowa—require their shelters to provide animals to research facilities. Fourteen states explicitly prohibit the practice, while the remainder either allow it or have no relevant legislation.[123]
In the European Union, animal sources are governed by Council Directive 86/609/EEC, which requires lab animals to be specially bred, unless the animal has been lawfully imported and is not a wild animal or a stray. The latter requirement may also be exempted by special arrangement.[124] In 2010 the Directive was revised with EU Directive 2010/63/EU.[125] In the UK, most animals used in experiments are bred for the purpose under the 1988 Animal Protection Act, but wild-caught primates may be used if exceptional and specific justification can be established.[126][127] The United States also allows the use of wild-caught primates; between 1995 and 1999, 1,580 wild baboons were imported into the U.S. Over half the primates imported between 1995 and 2000 were handled by Charles River Laboratories, or by Covance, which is the single largest importer of primates into the U.S.[128]
Pain and suffering[edit]
Further information: Animal cognition, Pain in animals, Pain in fish, Pain in amphibians, Pain in invertebrates, and Pain in cephalopodsPrior to dissection for educational purposes, chloroform was administered to this common sand frog to induce anesthesia and death.
Worldwide laws regarding the formal recognition of nonhuman animal sentience and suffering
1certain animals are excluded, only mental health is acknowledged, and/or the laws vary internally
2only includes domestic animals
The extent to which animal testing causes pain and suffering, and the capacity of animals to experience and comprehend them, is the subject of much debate.[129][130]
According to the USDA, in 2016 501,560 animals (61%) (not including rats, mice, birds, or invertebrates) were used in procedures that did not include more than momentary pain or distress. 247,882 (31%) animals were used in procedures in which pain or distress was relieved by anesthesia, while 71,370 (9%) were used in studies that would cause pain or distress that would not be relieved.[66]
Since 2014, in the UK, every research procedure was retrospectively assessed for severity. The five categories are "sub-threshold", "mild", "moderate", "severe" and "non-recovery", the latter being procedures in which an animal is anesthetized and subsequently killed without recovering consciousness. In 2017, 43% (1.61 million) were assessed as sub-threshold, 4% (0.14 million) were assessed as non-recovery, 36% (1.35 million) were assessed as mild, 15% (0.55 million) were assessed as moderate and 4% (0.14 million) were assessed as severe.[71]
The idea that animals might not feel pain as human beings feel it traces back to the 17th-century French philosopher, René Descartes, who argued that animals do not experience pain and suffering because they lack consciousness.[64][131] Bernard Rollin of Colorado State University, the principal author of two U.S. federal laws regulating pain relief for animals,[132] writes that researchers remained unsure into the 1980s as to whether animals experience pain, and that veterinarians trained in the U.S. before 1989 were simply taught to ignore animal pain.[133] In his interactions with scientists and other veterinarians, he was regularly asked to "prove" that animals are conscious, and to provide "scientifically acceptable" grounds for claiming that they feel pain.[133] Carbone writes that the view that animals feel pain differently is now a minority view. Academic reviews of the topic are more equivocal, noting that although the argument that animals have at least simple conscious thoughts and feelings has strong support,[134] some critics continue to question how reliably animal mental states can be determined.[64][135] However, some canine experts are stating that, while intelligence does differ animal to animal, dogs have the intelligence of a two to two-and-a-half year old. This does support the idea that dogs, at the very least, have some form of consciousness.[136] The ability of invertebrates to experience pain and suffering is less clear, however, legislation in several countries (e.g. U.K., New Zealand,[137] Norway[138]) protects some invertebrate species if they are being used in animal testing.
In the U.S., the defining text on animal welfare regulation in animal testing is the Guide for the Care and Use of Laboratory Animals.[139] This defines the parameters that govern animal testing in the U.S. It states "The ability to experience and respond to pain is widespread in the animal kingdom…Pain is a stressor and, if not relieved, can lead to unacceptable levels of stress and distress in animals." The Guide states that the ability to recognize the symptoms of pain in different species is vital in efficiently applying pain relief and that it is essential for the people caring for and using animals to be entirely familiar with these symptoms. On the subject of analgesics used to relieve pain, the Guide states "The selection of the most appropriate analgesic or anesthetic should reflect professional judgment as to which best meets clinical and humane requirements without compromising the scientific aspects of the research protocol". Accordingly, all issues of animal pain and distress, and their potential treatment with analgesia and anesthesia, are required regulatory issues in receiving animal protocol approval.[140]
Euthanasia[edit]
Further information: Euthanasia and Animal euthanasia
Regulations require that scientists use as few animals as possible, especially for terminal experiments.[141] However, while policy makers consider suffering to be the central issue and see animal euthanasia as a way to reduce suffering, others, such as the RSPCA, argue that the lives of laboratory animals have intrinsic value.[142] Regulations focus on whether particular methods cause pain and suffering, not whether their death is undesirable in itself.[143] The animals are euthanized at the end of studies for sample collection or post-mortem examination; during studies if their pain or suffering falls into certain categories regarded as unacceptable, such as depression, infection that is unresponsive to treatment, or the failure of large animals to eat for five days;[144] or when they are unsuitable for breeding or unwanted for some other reason.[145]
Methods of euthanizing laboratory animals are chosen to induce rapid unconsciousness and death without pain or distress.[146] The methods that are preferred are those published by councils of veterinarians. The animal can be made to inhale a gas, such as carbon monoxide and carbon dioxide, by being placed in a chamber, or by use of a face mask, with or without prior sedation or anesthesia. Sedatives or anesthetics such as barbiturates can be given intravenously, or inhalant anesthetics may be used. Amphibians and fish may be immersed in water containing an anesthetic such as tricaine. Physical methods are also used, with or without sedation or anesthesia depending on the method. Recommended methods include decapitation (beheading) for small rodents or rabbits. Cervical dislocation (breaking the neck or spine) may be used for birds, mice, and immature rats and rabbits. Maceration (grinding into small pieces) is used on 1 day old chicks.[citation needed] High-intensity microwave irradiation of the brain can preserve brain tissue and induce death in less than 1 second, but this is currently only used on rodents. Captive bolts may be used, typically on dogs, ruminants, horses, pigs and rabbits. It causes death by a concussion to the brain. Gunshot may be used, but only in cases where a penetrating captive bolt may not be used. Some physical methods are only acceptable after the animal is unconscious. Electrocution may be used for cattle, sheep, swine, foxes, and mink after the animals are unconscious, often by a prior electrical stun. Pithing (inserting a tool into the base of the brain) is usable on animals already unconscious. Slow or rapid freezing, or inducing air embolism are acceptable only with prior anesthesia to induce unconsciousness.[147]
Research classification[edit]
Pure research[edit]
Basic or pure research investigates how organisms behave, develop, and function. Those opposed to animal testing object that pure research may have little or no practical purpose, but researchers argue that it forms the necessary basis for the development of applied research, rendering the distinction between pure and applied research—research that has a specific practical aim—unclear.[148] Pure research uses larger numbers and a greater variety of animals than applied research. Fruit flies, nematode worms, mice and rats together account for the vast majority, though small numbers of other species are used, ranging from sea slugs through to armadillos.[149] Examples of the types of animals and experiments used in basic research include:
Studies on embryogenesis and developmental biology. Mutants are created by adding transposons into their genomes, or specific genes are deleted by gene targeting.[150][151] By studying the changes in development these changes produce, scientists aim to understand both how organisms normally develop, and what can go wrong in this process. These studies are particularly powerful since the basic controls of development, such as the homeobox genes, have similar functions in organisms as diverse as fruit flies and man.[152][153]
Experiments into behavior, to understand how organisms detect and interact with each other and their environment, in which fruit flies, worms, mice, and rats are all widely used.[154][155] Studies of brain function, such as memory and social behavior, often use rats and birds.[156][157] For some species, behavioral research is combined with enrichment strategies for animals in captivity because it allows them to engage in a wider range of activities.[158]
Breeding experiments to study evolution and genetics. Laboratory mice, flies, fish, and worms are inbred through many generations to create strains with defined characteristics.[159] These provide animals of a known genetic background, an important tool for genetic analyses. Larger mammals are rarely bred specifically for such studies due to their slow rate of reproduction, though some scientists take advantage of inbred domesticated animals, such as dog or cattle breeds, for comparative purposes. Scientists studying how animals evolve use many animal species to see how variations in where and how an organism lives (their niche) produce adaptations in their physiology and morphology. As an example, sticklebacks are now being used to study how many and which types of mutations are selected to produce adaptations in animals' morphology during the evolution of new species.[160][161]
Applied research[edit]
Applied research aims to solve specific and practical problems. These may involve the use of animal models of diseases or conditions, which are often discovered or generated by pure research programmes. In turn, such applied studies may be an early stage in the drug discovery process. Examples include:
Xenotransplantation[edit]
Main article: Xenotransplantation
Xenotransplantation research involves transplanting tissues or organs from one species to another, as a way to overcome the shortage of human organs for use in organ transplants.[172] Current research involves using primates as the recipients of organs from pigs that have been genetically modified to reduce the primates' immune response against the pig tissue.[173] Although transplant rejection remains a problem,[173] recent clinical trials that involved implanting pig insulin-secreting cells into diabetics did reduce these people's need for insulin.[174][175]
Documents released to the news media by the animal rights organization Uncaged Campaigns showed that, between 1994 and 2000, wild baboons imported to the UK from Africa by Imutran Ltd, a subsidiary of Novartis Pharma AG, in conjunction with Cambridge University and Huntingdon Life Sciences, to be used in experiments that involved grafting pig tissues, suffered serious and sometimes fatal injuries. A scandal occurred when it was revealed that the company had communicated with the British government in an attempt to avoid regulation.[176][177]
Toxicology testing[edit]
Main article: Toxicology testingFurther information: Draize test, LD50, Acute toxicity, Chronic toxicity, and Genetically modified food controversies § Animal feeding studies
Toxicology testing, also known as safety testing, is conducted by pharmaceutical companies testing drugs, or by contract animal testing facilities, such as Huntingdon Life Sciences, on behalf of a wide variety of customers.[178] According to 2005 EU figures, around one million animals are used every year in Europe in toxicology tests; which are about 10% of all procedures.[179] According to Nature, 5,000 animals are used for each chemical being tested, with 12,000 needed to test pesticides.[180] The tests are conducted without anesthesia, because interactions between drugs can affect how animals detoxify chemicals, and may interfere with the results.[181][182]
Toxicology tests are used to examine finished products such as pesticides, medications, food additives, packing materials, and air freshener, or their chemical ingredients. Most tests involve testing ingredients rather than finished products, but according to BUAV, manufacturers believe these tests overestimate the toxic effects of substances; they therefore repeat the tests using their finished products to obtain a less toxic label.[178]
The substances are applied to the skin or dripped into the eyes; injected intravenously, intramuscularly, or subcutaneously; inhaled either by placing a mask over the animals and restraining them, or by placing them in an inhalation chamber; or administered orally, through a tube into the stomach, or simply in the animal's food. Doses may be given once, repeated regularly for many months, or for the lifespan of the animal.[citation needed]
There are several different types of acute toxicity tests. The LD50 ("Lethal Dose 50%") test is used to evaluate the toxicity of a substance by determining the dose required to kill 50% of the test animal population. This test was removed from OECD international guidelines in 2002, replaced by methods such as the fixed dose procedure, which use fewer animals and cause less suffering.[183][184] Abbott writes that, as of 2005, "the LD50 acute toxicity test … still accounts for one-third of all animal [toxicity] tests worldwide".[180]
Irritancy can be measured using the Draize test, where a test substance is applied to an animal's eyes or skin, usually an albino rabbit. For Draize eye testing, the test involves observing the effects of the substance at intervals and grading any damage or irritation, but the test should be halted and the animal killed if it shows "continuing signs of severe pain or distress".[185] The Humane Society of the United States writes that the procedure can cause redness, ulceration, hemorrhaging, cloudiness, or even blindness.[186] This test has also been criticized by scientists for being cruel and inaccurate, subjective, over-sensitive, and failing to reflect human exposures in the real world.[187] Although no accepted in vitro alternatives exist, a modified form of the Draize test called the low volume eye test may reduce suffering and provide more realistic results and this was adopted as the new standard in September 2009.[188][189] However, the Draize test will still be used for substances that are not severe irritants.[189]
The most stringent tests are reserved for drugs and foodstuffs. For these, a number of tests are performed, lasting less than a month (acute), one to three months (subchronic), and more than three months (chronic) to test general toxicity (damage to organs), eye and skin irritancy, mutagenicity, carcinogenicity, teratogenicity, and reproductive problems. The cost of the full complement of tests is several million dollars per substance and it may take three or four years to complete.
These toxicity tests provide, in the words of a 2006 United States National Academy of Sciences report, "critical information for assessing hazard and risk potential".[190] Animal tests may overestimate risk, with false positive results being a particular problem,[180][191] but false positives appear not to be prohibitively common.[192] Variability in results arises from using the effects of high doses of chemicals in small numbers of laboratory animals to try to predict the effects of low doses in large numbers of humans.[193] Although relationships do exist, opinion is divided on how to use data on one species to predict the exact level of risk in another.[194]
Scientists face growing pressure to move away from using traditional animal toxicity tests to determine whether manufactured chemicals are safe.[195] Among variety of approaches to toxicity evaluation the ones which have attracted increasing interests are in vitro cell-based sensing methods applying fluorescence.[196]
Cosmetics testing[edit]
Main article: Testing cosmetics on animalsThe "Leaping Bunny" logo: Some products in Europe that are not tested on animals carry this symbol.
Cosmetics testing on animals is particularly controversial. Such tests, which are still conducted in the U.S., involve general toxicity, eye and skin irritancy, phototoxicity (toxicity triggered by ultraviolet light) and mutagenicity.[197]
Cosmetics testing on animals is banned in India, the European Union,[198] Israel and Norway[199][200] while legislation in the U.S. and Brazil is currently considering similar bans.[201] In 2002, after 13 years of discussion, the European Union agreed to phase in a near-total ban on the sale of animal-tested cosmetics by 2009, and to ban all cosmetics-related animal testing. France, which is home to the world's largest cosmetics company, L'Oreal, has protested the proposed ban by lodging a case at the European Court of Justice in Luxembourg, asking that the ban be quashed.[202] The ban is also opposed by the European Federation for Cosmetics Ingredients, which represents 70 companies in Switzerland, Belgium, France, Germany, and Italy.[202] In October 2014, India passed stricter laws that also ban the importation of any cosmetic products that are tested on animals.[203]
Drug testing[edit]
Before the early 20th century, laws regulating drugs were lax. Currently, all new pharmaceuticals undergo rigorous animal testing before being licensed for human use. Tests on pharmaceutical products involve:
metabolic tests, investigating pharmacokinetics—how drugs are absorbed, metabolized and excreted by the body when introduced orally, intravenously, intraperitoneally, intramuscularly, or transdermally.
toxicology tests, which gauge acute, sub-acute, and chronic toxicity. Acute toxicity is studied by using a rising dose until signs of toxicity become apparent. Current European legislation demands that "acute toxicity tests must be carried out in two or more mammalian species" covering "at least two different routes of administration".[204] Sub-acute toxicity is where the drug is given to the animals for four to six weeks in doses below the level at which it causes rapid poisoning, in order to discover if any toxic drug metabolites build up over time. Testing for chronic toxicity can last up to two years and, in the European Union, is required to involve two species of mammals, one of which must be non-rodent.[205]
efficacy studies, which test whether experimental drugs work by inducing the appropriate illness in animals. The drug is then administered in a double-blind controlled trial, which allows researchers to determine the effect of the drug and the dose-response curve.
Specific tests on reproductive function, embryonic toxicity, or carcinogenic potential can all be required by law, depending on the result of other studies and the type of drug being tested.
Education[edit]
It is estimated that 20 million animals are used annually for educational purposes in the United States including, classroom observational exercises, dissections and live-animal surgeries.[206][207] Frogs, fetal pigs, perch, cats, earthworms, grasshoppers, crayfish and starfish are commonly used in classroom dissections.[208] Alternatives to the use of animals in classroom dissections are widely used, with many U.S. States and school districts mandating students be offered the choice to not dissect.[209] Citing the wide availability of alternatives and the decimation of local frog species, India banned dissections in 2014.[210][211]
The Sonoran Arthropod Institute hosts an annual Invertebrates in Education and Conservation Conference to discuss the use of invertebrates in education.[212] There also are efforts in many countries to find alternatives to using animals in education.[213] The NORINA database, maintained by Norecopa, lists products that may be used as alternatives or supplements to animal use in education, and in the training of personnel who work with animals.[214] These include alternatives to dissection in schools. InterNICHE has a similar database and a loans system.[215]
In November 2013, the U.S.-based company Backyard Brains released for sale to the public what they call the "Roboroach", an "electronic backpack" that can be attached to cockroaches. The operator is required to amputate a cockroach's antennae, use sandpaper to wear down the shell, insert a wire into the thorax, and then glue the electrodes and circuit board onto the insect's back. A mobile phone app can then be used to control it via Bluetooth.[216] It has been suggested that the use of such a device may be a teaching aid that can promote interest in science. The makers of the "Roboroach" have been funded by the National Institute of Mental Health and state that the device is intended to encourage children to become interested in neuroscience.[216][217]
Defense[edit]
Animals are used by the military to develop weapons, vaccines, battlefield surgical techniques, and defensive clothing.[148] For example, in 2008 the United States Defense Advanced Research Projects Agency used live pigs to study the effects of improvised explosive device explosions on internal organs, especially the brain.[218]
In the US military, goats are commonly used to train combat medics. (Goats have become the main animal species used for this purpose after the Pentagon phased out using dogs for medical training in the 1980s.[219]) While modern mannequins used in medical training are quite efficient in simulating the behavior of a human body, some trainees feel that "the goat exercise provide[s] a sense of urgency that only real life trauma can provide".[220] Nevertheless, in 2014, the U.S. Coast Guard announced that it would reduce the number of animals it uses in its training exercises by half after PETA released video showing Guard members cutting off the limbs of unconscious goats with tree trimmers and inflicting other injuries with a shotgun, pistol, ax and a scalpel.[221] That same year, citing the availability of human simulators and other alternatives, the Department of Defense announced it would begin reducing the number of animals it uses in various training programs.[222] In 2013, several Navy medical centers stopped using ferrets in intubation exercises after complaints from PETA.[223]
Besides the United States, six out of 28 NATO countries, including Poland and Denmark, use live animals for combat medic training.[219]
Viewpoints[edit]
Further information: Animal welfare, Animal rights, and History of animal testingMonument for animals used in testing at Keio University
The moral and ethical questions raised by performing experiments on animals are subject to debate, and viewpoints have shifted significantly over the 20th century.[224] There remain disagreements about which procedures are useful for which purposes, as well as disagreements over which ethical principles apply to which species.
A 2015 Gallup poll found that 67% of Americans were "very concerned" or "somewhat concerned" about animals used in research.[225] A Pew poll taken the same year found 50% of American adults opposed the use of animals in research.[226]
Still, a wide range of viewpoints exist. The view that animals have moral rights (animal rights) is a philosophical position proposed by Tom Regan, among others, who argues that animals are beings with beliefs and desires, and as such are the "subjects of a life" with moral value and therefore moral rights.[227] Regan still sees ethical differences between killing human and non-human animals, and argues that to save the former it is permissible to kill the latter. Likewise, a "moral dilemma" view suggests that avoiding potential benefit to humans is unacceptable on similar grounds, and holds the issue to be a dilemma in balancing such harm to humans to the harm done to animals in research.[228] In contrast, an abolitionist view in animal rights holds that there is no moral justification for any harmful research on animals that is not to the benefit of the individual animal.[228] Bernard Rollin argues that benefits to human beings cannot outweigh animal suffering, and that human beings have no moral right to use an animal in ways that do not benefit that individual. Donald Watson has stated that vivisection and animal experimentation "is probably the cruelest of all Man's attack on the rest of Creation."[229] Another prominent position is that of philosopher Peter Singer, who argues that there are no grounds to include a being's species in considerations of whether their suffering is important in utilitarian moral considerations.[230] Malcolm Macleod and collaborators argue that most controlled animal studies do not employ randomization, allocation concealment, and blinding outcome assessment, and that failure to employ these features exaggerates the apparent benefit of drugs tested in animals, leading to a failure to translate much animal research for human benefit.[231][232][233][234][235]
Governments such as the Netherlands and New Zealand have responded to the public's concerns by outlawing invasive experiments on certain classes of non-human primates, particularly the great apes.[236][237] In 2015, captive chimpanzees in the U.S. were added to the Endangered Species Act adding new road blocks to those wishing to experiment on them.[238] Similarly, citing ethical considerations and the availability of alternative research methods, the U.S. NIH announced in 2013 that it would dramatically reduce and eventually phase out experiments on chimpanzees.[239]
The British government has required that the cost to animals in an experiment be weighed against the gain in knowledge.[240] Some medical schools and agencies in China, Japan, and South Korea have built cenotaphs for killed animals.[241] In Japan there are also annual memorial services (Ireisai 慰霊祭) for animals sacrificed at medical school.Dolly the sheep: the first clone produced from the somatic cells of an adult mammal
Various specific cases of animal testing have drawn attention, including both instances of beneficial scientific research, and instances of alleged ethical violations by those performing the tests. The fundamental properties of muscle physiology were determined with work done using frog muscles (including the force generating mechanism of all muscle,[242] the length-tension relationship,[243] and the force-velocity curve[244]), and frogs are still the preferred model organism due to the long survival of muscles in vitro and the possibility of isolating intact single-fiber preparations (not possible in other organisms).[245] Modern physical therapy and the understanding and treatment of muscular disorders is based on this work and subsequent work in mice (often engineered to express disease states such as muscular dystrophy).[246] In February 1997 a team at the Roslin Institute in Scotland announced the birth of Dolly the sheep, the first mammal to be cloned from an adult somatic cell.[34]
Concerns have been raised over the mistreatment of primates undergoing testing. In 1985 the case of Britches, a macaque monkey at the University of California, Riverside, gained public attention. He had his eyelids sewn shut and a sonar sensor on his head as part of an experiment to test sensory substitution devices for blind people. The laboratory was raided by Animal Liberation Front in 1985, removing Britches and 466 other animals.[247] The National Institutes of Health conducted an eight-month investigation and concluded, however, that no corrective action was necessary.[248] During the 2000s other cases have made headlines, including experiments at the University of Cambridge[249] and Columbia University in 2002.[250] In 2004 and 2005, undercover footage of staff of Covance's, a contract research organization that provides animal testing services, Virginia lab was shot by People for the Ethical Treatment of Animals (PETA). Following release of the footage, the U.S. Department of Agriculture fined Covance $8,720 for 16 citations, three of which involved lab monkeys; the other citations involved administrative issues and equipment.[251][252]
Threats to researchers[edit]
Threats of violence to animal researchers are not uncommon.[vague][253]
In 2006, a primate researcher at the University of California, Los Angeles (UCLA) shut down the experiments in his lab after threats from animal rights activists. The researcher had received a grant to use 30 macaque monkeys for vision experiments; each monkey was anesthetized for a single physiological experiment lasting up to 120 hours, and then euthanized.[254] The researcher's name, phone number, and address were posted on the website of the Primate Freedom Project. Demonstrations were held in front of his home. A Molotov cocktail was placed on the porch of what was believed to be the home of another UCLA primate researcher; instead, it was accidentally left on the porch of an elderly woman unrelated to the university. The Animal Liberation Front claimed responsibility for the attack.[255] As a result of the campaign, the researcher sent an email to the Primate Freedom Project stating "you win", and "please don't bother my family anymore".[256] In another incident at UCLA in June 2007, the Animal Liberation Brigade placed a bomb under the car of a UCLA children's ophthalmologist who experiments on cats and rhesus monkeys; the bomb had a faulty fuse and did not detonate.[257]
In 1997, PETA filmed staff from Huntingdon Life Sciences, showing dogs being mistreated.[258][259] The employees responsible were dismissed,[260] with two given community service orders and ordered to pay £250 costs, the first lab technicians to have been prosecuted for animal cruelty in the UK.[261] The Stop Huntingdon Animal Cruelty campaign used tactics ranging from non-violent protest to the alleged firebombing of houses owned by executives associated with HLS's clients and investors. The Southern Poverty Law Center, which monitors US domestic extremism, has described SHAC's modus operandi as "frankly terroristic tactics similar to those of anti-abortion extremists," and in 2005 an official with the FBI's counter-terrorism division referred to SHAC's activities in the United States as domestic terrorist threats.[262][263] 13 members of SHAC were jailed for between 15 months and eleven years on charges of conspiracy to blackmail or harm HLS and its suppliers.[264][265]
These attacks—as well as similar incidents that caused the Southern Poverty Law Center to declare in 2002 that the animal rights movement had "clearly taken a turn toward the more extreme"—prompted the US government to pass the Animal Enterprise Terrorism Act and the UK government to add the offense of "Intimidation of persons connected with animal research organisation" to the Serious Organised Crime and Police Act 2005. Such legislation and the arrest and imprisonment of activists may have decreased the incidence of attacks.[266]
Scientific criticism[edit]
Systematic reviews have pointed out that animal testing often fails to accurately mirror outcomes in humans.[267][268] For instance, a 2013 review noted that some 100 vaccines have been shown to prevent HIV in animals, yet none of them have worked on humans.[268] Effects seen in animals may not be replicated in humans, and vice versa. Many corticosteroids cause birth defects in animals, but not in humans. Conversely, thalidomide causes serious birth defects in humans, but not in animals.[269] A 2004 paper concluded that much animal research is wasted because systemic reviews are not used, and due to poor methodology.[270] A 2006 review found multiple studies where there were promising results for new drugs in animals, but human clinical studies did not show the same results. The researchers suggested that this might be due to researcher bias, or simply because animal models do not accurately reflect human biology.[271] Lack of meta-reviews may be partially to blame.[269] Poor methodology is an issue in many studies. A 2009 review noted that many animal experiments did not use blinded experiments, a key element of many scientific studies in which researchers are not told about the part of the study they are working on to reduce bias.[269][272]
Alternatives to animal testing[edit]
Main article: Alternatives to animal testing
Most scientists and governments state that animal testing should cause as little suffering to animals as possible, and that animal tests should only be performed where necessary. The "Three Rs"[72][141] are guiding principles for the use of animals in research in most countries. Whilst replacement of animals, i.e. alternatives to animal testing, is one of the principles, their scope is much broader.[273] Although such principles have been welcomed as a step forwards by some animal welfare groups,[274] they have also been criticized as both outdated by current research,[275] and of little practical effect in improving animal welfare.[276]
The scientists and engineers at Harvard's Wyss Institute have created "organs-on-a-chip", including the "lung-on-a-chip" and "gut-on-a-chip". Researchers at cellasys in Germany developed a "skin-on-a-chip".[277] These tiny devices contain human cells in a 3-dimensional system that mimics human organs. The chips can be used instead of animals in in vitro disease research, drug testing, and toxicity testing.[278] Researchers have also begun using 3-D bioprinters to create human tissues for in vitro testing.[279]
Another non-animal research method is in silico or computer simulation and mathematical modeling which seeks to investigate and ultimately predict toxicity and drug affects in humans without using animals. This is done by investigating test compounds on a molecular level using recent advances in technological capabilities with the ultimate goal of creating treatments unique to each patient.[280][281]
Microdosing is another alternative to the use of animals in experimentation. Microdosing is a process whereby volunteers are administered a small dose of a test compound allowing researchers to investigate its pharmacological affects without harming the volunteers. Microdosing can replace the use of animals in pre-clinical drug screening and can reduce the number of animals used in safety and toxicity testing.[282]
Additional alternative methods include positron emission tomography (PET), which allows scanning of the human brain in vivo,[283] and comparative epidemiological studies of disease risk factors among human populations.[284]
Simulators and computer programs have also replaced the use of animals in dissection, teaching and training exercises.[285][286]
Official bodies such as the European Centre for the Validation of Alternative Test Methods of the European Commission, the Interagency Coordinating Committee for the Validation of Alternative Methods in the US,[287] ZEBET in Germany,[288] and the Japanese Center for the Validation of Alternative Methods[289] (among others) also promote and disseminate the 3Rs. These bodies are mainly driven by responding to regulatory requirements, such as supporting the cosmetics testing ban in the EU by validating alternative methods.
The European Partnership for Alternative Approaches to Animal Testing serves as a liaison between the European Commission and industries.[290] The European Consensus Platform for Alternatives coordinates efforts amongst EU member states.[291]
Academic centers also investigate alternatives, including the Center for Alternatives to Animal Testing at the Johns Hopkins University[292] and the NC3Rs in the UK.[293]
See also[edit]
References[edit]
Bibliography[edit]
Carbone, Larry. (2004). What animals want : expertise and advocacy in laboratory animal welfare policy. Oxford: Oxford University Press. ISBN 9780199721887. OCLC 57138138.
Further reading[edit]
Navigation menu
Search
Interaction
Tools
In other projects
Print/export
Languages