Do the downloads!! Share!! The diffusion of very important information and knowledge is essential for the world progress always!! Thanks!!
– > Mestrado – Dissertation – Tabelas, Figuras e Gráficos – Tables, Figures and Graphics – ´´My´´ Dissertation @ #Innovation #energy #life #health #Countries #Time #Researches #Reference #Graphics #Ages #Age #Mice #People #Person #Mouse #Genetics #PersonalizedMedicine #Diagnosis #Prognosis #Treatment #Disease #UnknownDiseases #Future #VeryEfficientDrugs #VeryEfficientVaccines #VeryEfficientTherapeuticalSubstances #Tests #Laboratories #Investments #Details #HumanLongevity #DNA #Cell #Memory #Physiology #Nanomedicine #Nanotechnology #Biochemistry #NewMedicalDevices #GeneticEngineering #Internet #History #Science #World
Pathol Res Pract. 2012 Jul 15;208(7):377-81. doi: 10.1016/j.prp.2012.04.006. Epub 2012 Jun 8.
The influence of physical activity in the progression of experimental lung cancer in mice
Renato Batista Paceli 1, Rodrigo Nunes Cal, Carlos Henrique Ferreira dos Santos, José Antonio Cordeiro, Cassiano Merussi Neiva, Kazuo Kawano Nagamine, Patrícia Maluf Cury

Impact_Fator-wise_Top100Science_Journals
GRUPO_AF1 – GROUP AFA1 – Aerobic Physical Activity – Atividade Física Aeróbia – ´´My´´ Dissertation – Faculty of Medicine of Sao Jose do Rio Preto
GRUPO AFAN 1 – GROUP AFAN1 – Anaerobic Physical Activity – Atividade Física Anaeróbia – ´´My´´ Dissertation – Faculty of Medicine of Sao Jose do Rio Preto
GRUPO_AF2 – GROUP AFA2 – Aerobic Physical Activity – Atividade Física Aeróbia – ´´My´´ Dissertation – Faculty of Medicine of Sao Jose do Rio Preto
GRUPO AFAN 2 – GROUP AFAN 2 – Anaerobic Physical Activity – Atividade Física Anaeróbia – ´´My´´ Dissertation – Faculty of Medicine of Sao Jose do Rio Preto
Slides – mestrado – ´´My´´ Dissertation – Faculty of Medicine of Sao Jose do Rio Preto
CARCINÓGENO DMBA EM MODELOS EXPERIMENTAIS
DMBA CARCINOGEN IN EXPERIMENTAL MODELS
Avaliação da influência da atividade física aeróbia e anaeróbia na progressão do câncer de pulmão experimental – Summary – Resumo – ´´My´´ Dissertation – Faculty of Medicine of Sao Jose do Rio Preto
https://pubmed.ncbi.nlm.nih.gov/22683274/
Abstract
Lung cancer is one of the most incident neoplasms in the world, representing the main cause of mortality for cancer. Many epidemiologic studies have suggested that physical activity may reduce the risk of lung cancer, other works evaluate the effectiveness of the use of the physical activity in the suppression, remission and reduction of the recurrence of tumors. The aim of this study was to evaluate the effects of aerobic and anaerobic physical activity in the development and the progression of lung cancer. Lung tumors were induced with a dose of 3mg of urethane/kg, in 67 male Balb – C type mice, divided in three groups: group 1_24 mice treated with urethane and without physical activity; group 2_25 mice with urethane and subjected to aerobic swimming free exercise; group 3_18 mice with urethane, subjected to anaerobic swimming exercise with gradual loading 5-20% of body weight. All the animals were sacrificed after 20 weeks, and lung lesions were analyzed. The median number of lesions (nodules and hyperplasia) was 3.0 for group 1, 2.0 for group 2 and 1.5-3 (p=0.052). When comparing only the presence or absence of lesion, there was a decrease in the number of lesions in group 3 as compared with group 1 (p=0.03) but not in relation to group 2. There were no metastases or other changes in other organs. The anaerobic physical activity, but not aerobic, diminishes the incidence of experimental lung tumors.
Copyright © 2012 Elsevier GmbH. All rights reserved.
http://www.facebook.com http://www.twitter.com http://www.linkedin.com http://www.gmail.com http://www.yahoo.com http://www.instagram.com http://www.google.com http://www.youtube.com http://www.nobelprize.org http://www.wikipedia.org http://www.nasa.gov http://www.harvard.edu http://www.ucla.edu http://www.stanford.edu http://www.mit.edu http://www.princeton.edu http://www.caltech.edu http://www.famerp.br http://www.uftm.edu http://www.wordpress.com
https://www.meetingsint.com/conferences/healthcare
https://www.facebook.com/aaron.felix.5623293
https://theconversation.com/academics-can-change-the-world-if-they-stop-talking-only-to-their-peers-55713
Available editionsUnited States
Academic rigor, journalistic flair
Academics can change the world – if they stop talking only to their peers
March 8, 2016 11.41pm EST •Updated March 31, 2017 5.21am EDT
Author
Savo HeletaManager, Internationalisation at Home and Research, Nelson Mandela University
Disclosure statement
Savo Heleta does not work for, consult, own shares in or receive funding from any company or organization that would benefit from this article, and has disclosed no relevant affiliations beyond their academic appointment.
Partners
Nelson Mandela University provides support as an endorsing partner of The Conversation AFRICA.
We believe in the free flow of information
Republish our articles for free, online or in print, under a Creative Commons license.
Republish this article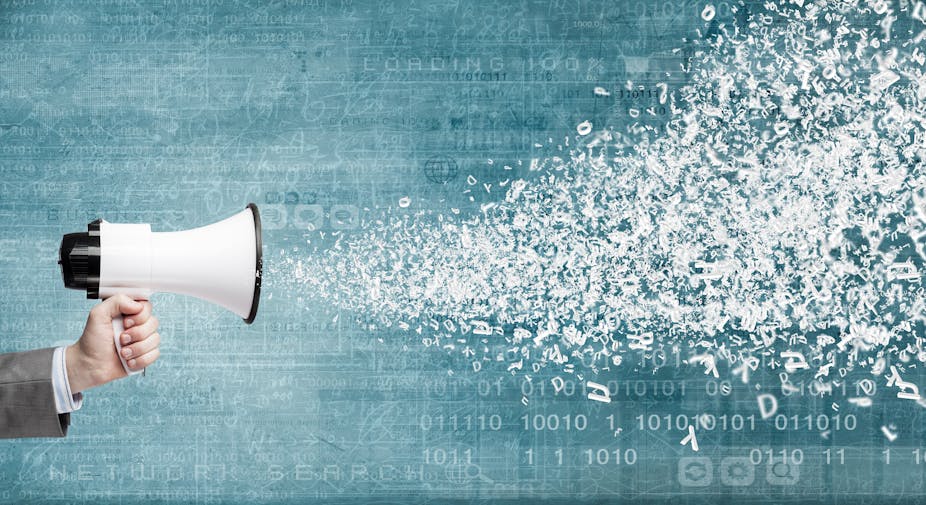 Research and creative thinking can change the world. This means that academics have enormous power. But, as academics Asit Biswas and Julian Kirchherr have warned, the overwhelming majority are not shaping today's public debates.
Instead, their work is largely sitting in academic journals that are read almost exclusively by their peers. Biswas and Kirchherr estimate that an average journal article is "read completely by no more than ten people". They write:
Up to 1.5 million peer-reviewed articles are published annually. However, many are ignored even within scientific communities – 82% of articles published in humanities [journals] are not even cited once.
This suggests that a lot of great thinking and many potentially world altering ideas are not getting into the public domain. Why, then, are academics not doing more to share their work with the broader public?
The answer appears to be threefold: a narrow idea of what academics should or shouldn't do; a lack of incentives from universities or governments; and a lack of training in the art of explaining complex concepts to a lay audience.
The 'intellectual mission'
Some academics insist that it's not their job to write for the general public. They suggest that doing so would mean they're "abandoning their mission as intellectuals". They don't want to feel like they're "dumbing down" complex thinking and arguments.
The counter argument is that academics can't operate in isolation from the world's very real problems.
They may be producing important ideas and innovations that could help people understand and perhaps even begin to address issues like climate change, conflict, food insecurity and disease.
No incentives
Universities also don't do a great deal to encourage academics to step beyond lecture halls and laboratories. There are globally very few institutions that offer incentives to their academics to write in the popular media, appear on TV or radio, or share their research findings and opinions with the public via these platforms.
In South Africa, where I conduct research and teach, incentives are limited to more "formal" publication methods. Individual institutions and the Department of Higher Education and Training offer rewards for publishing books, book chapters, monographs or articles in accredited, peer-reviewed journals.
The department pays universities more than R100,000 per full publication unit – for example, one journal article. These funds are given to universities, which then use their own subsidy disbursement schemes to split the funds between the institution, the faculty in which the author works and the author. In some cases, academics receive more funding for articles published in international journals than in local journals.
Catriona Macleod of Rhodes University in South Africa has argued that these financial incentives are an example of the "commodification of research" and that this is "bad for scholarship". Macleod told University World News:
The incentive system is a blunt instrument that serves the purposes of increasing university income rather than supporting scholarship and knowledge production in South Africa.
There is nothing in the department's policy that urges academics to share their research beyond academic spaces. There's no suggestion that public outreach or engagement is valued. And this situation is not unique to South Africa: the "publish or perish" culture is a reality at universities all over the world.
Academics have no choice but to go along with this system. Their careers and promotions depend almost entirely on their journal publication record, so why even consider engaging with the general public?
Learning to write
There is a third factor holding academics back from writing for broader lay audiences: even if they'd like to, they may not know where to start and how to do it.
Writing an article for an academic journal is a very different process to penning one for those outside the academy. Naomi Wolf and Sacha Kopp, in an article examining the issue, wrote:
Academic writing has the benefit of scholarly rigour, full documentation and original thinking. But the transmission of our ideas is routinely hampered … by a great deal of peer-oriented jargon.
Universities have a role to play here by offering workshops and courses to their academics and students. This can help develop creative non-fiction writing skills.
Time for a change
Academics need to start playing a more prominent role in society instead of largely remaining observers who write about the world from within ivory towers and publish their findings in journals hidden behind expensive digital paywalls.
Government and university policies need to become more prescriptive in what they expect from academics. Publishing research in peer-reviewed journals is and will remain highly important. But incentives should be added to encourage academics to share their research with the general public.
Doing this sort of work ought to count towards promotions and should yield rewards for both universities and individual academics.
Quality academic research and innovation are crucial. It is equally important, though, to get ideas out into the world beyond academia. It could make a real difference in people's lives.
You might also like
Comments are open for 72 hours but may be closed early if there is a high risk of comments breaching our standards.Show all comments
Want to write?
Write an article and join a growing community of more than 95,900 academics and researchers from 3,118 institutions.
Privacy policyTerms and conditionsCorrections
Copyright © 2010–2020, The Conversation US, Inc.
Be a part of11th International Conference on
Healthcare Innovation and Technology
THEME: REVIVING LIVES THROUGH INNOVATION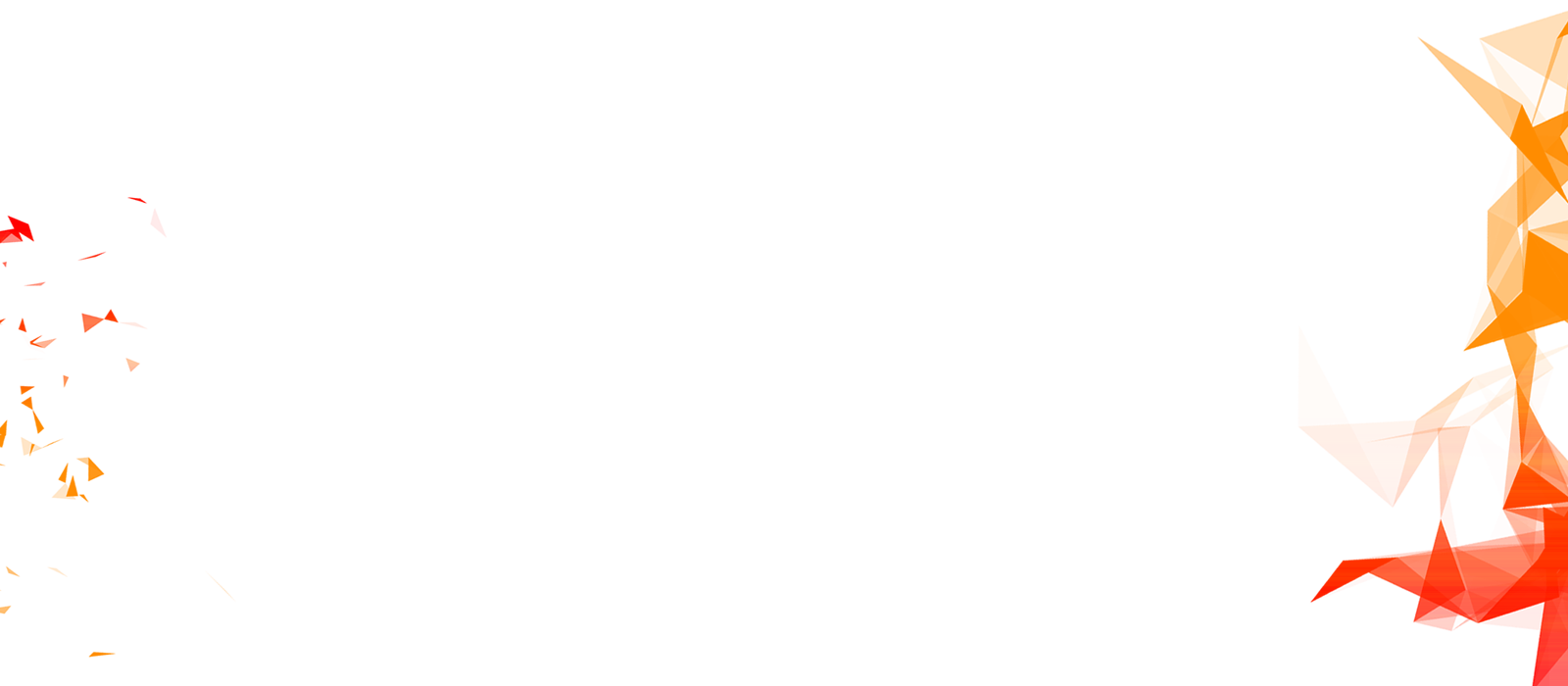 Date
May 25-26, 2020
Location
Stockholm, SwedenDownloadBrochureSubmitAbstractProgramSchedule
About Healthcare 2020
The 11th International Conference on Healthcare Innovation and Technology is going to be held on May 25-26, 2020 in Stockholm, Sweden. This will be an inventive and useful International gathering mirroring the heading of International conferences on Healthcare innovation and Technology that offers an extensive variety of redirection to Doctors, Business analysts, Scientists, Research scholars, Students. This Healthcare Conference covers all the comprehensive sessions related to e-health, health informatics, Healthcare IT, Internet health care, social media, telemedicine, social and ethical impacts on advancing of Healthcare.
READ MORE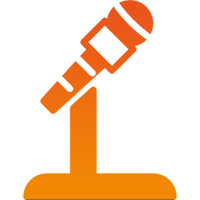 Healthcare
Healthcare IT and Digital Health
Nano-medicine and Nanotechnology
Healthcare Technologies
Health Informatics
Healthcare and Innovation
Health Informatics
Personalized Medicine
Telemedicine and Tele-health
Public Health and Healthcare Management
healthcare@annualmeetings.net
+ 65 3158 1626
+ 65 3158 1626
+ 44 74828 75705
Chairman and Vice president, Senior Consultant, Healthpoint Hospital, UAE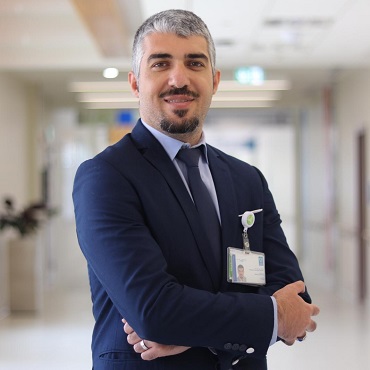 Director, Hamad Medical Corporation , Qatar
Professor, Dubai Health Authority, UAE
Socioeconomic Researcher , Research for Social Advancement, Malaysia
Supporters
Privileged to be get supported and collaborated with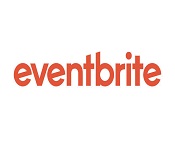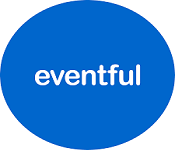 What We Offer?
Meet Experts
Global Networking
Learning In a New Space
New Tips & Tactics
Certification
Feeds
Posts
Supporting Journals
Venue Information
Beautiful location in the heart of the city
Location
Stockholm, Sweden
Transport
To get to the venue place, you can take one of the city bus lines, tube or railway service. All the services are comfortable to reach into the place.
Attractions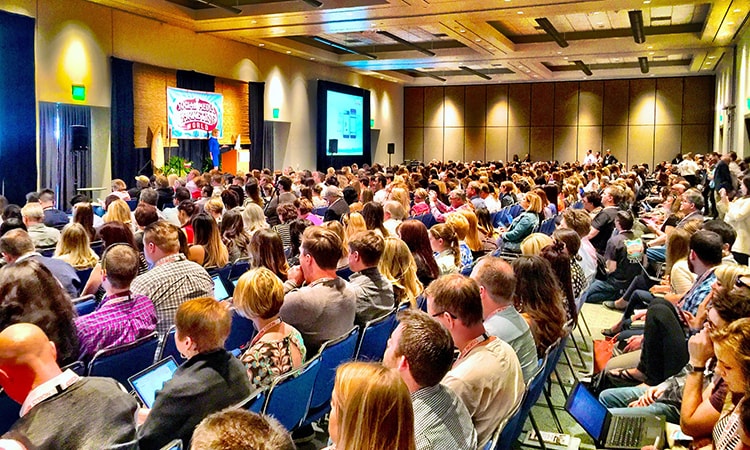 Drop us an email for Program enquiry
Sponsors / Exhibiting / Advertising
Phone
WhatsApp
Copyright © 2020 Meetings International Pte Ltd. All Rights Reserved.