Do the downloads!! Share!! The diffusion of very important information and knowledge is essential for the world progress always!! Thanks!!
– > Mestrado – Dissertation – Tabelas, Figuras e Gráficos – Tables, Figures and Graphics – ´´My´´ Dissertation @ #Innovation #energy #life #health #Countries #Time #Researches #Reference #Graphics #Ages #Age #Mice #People #Person #Mouse #Genetics #PersonalizedMedicine #Diagnosis #Prognosis #Treatment #Disease #UnknownDiseases #Future #VeryEfficientDrugs #VeryEfficientVaccines #VeryEfficientTherapeuticalSubstances #Tests #Laboratories #Investments #Details #HumanLongevity #DNA #Cell #Memory #Physiology #Nanomedicine #Nanotechnology #Biochemistry #NewMedicalDevices #GeneticEngineering #Internet #History #Science #World
Pathol Res Pract. 2012 Jul 15;208(7):377-81. doi: 10.1016/j.prp.2012.04.006. Epub 2012 Jun 8.
The influence of physical activity in the progression of experimental lung cancer in mice
Renato Batista Paceli 1, Rodrigo Nunes Cal, Carlos Henrique Ferreira dos Santos, José Antonio Cordeiro, Cassiano Merussi Neiva, Kazuo Kawano Nagamine, Patrícia Maluf Cury

Impact_Fator-wise_Top100Science_Journals
GRUPO_AF1 – GROUP AFA1 – Aerobic Physical Activity – Atividade Física Aeróbia – ´´My´´ Dissertation – Faculty of Medicine of Sao Jose do Rio Preto
GRUPO AFAN 1 – GROUP AFAN1 – Anaerobic Physical Activity – Atividade Física Anaeróbia – ´´My´´ Dissertation – Faculty of Medicine of Sao Jose do Rio Preto
GRUPO_AF2 – GROUP AFA2 – Aerobic Physical Activity – Atividade Física Aeróbia – ´´My´´ Dissertation – Faculty of Medicine of Sao Jose do Rio Preto
GRUPO AFAN 2 – GROUP AFAN 2 – Anaerobic Physical Activity – Atividade Física Anaeróbia – ´´My´´ Dissertation – Faculty of Medicine of Sao Jose do Rio Preto
Slides – mestrado – ´´My´´ Dissertation – Faculty of Medicine of Sao Jose do Rio Preto
CARCINÓGENO DMBA EM MODELOS EXPERIMENTAIS
DMBA CARCINOGEN IN EXPERIMENTAL MODELS
Avaliação da influência da atividade física aeróbia e anaeróbia na progressão do câncer de pulmão experimental – Summary – Resumo – ´´My´´ Dissertation – Faculty of Medicine of Sao Jose do Rio Preto
https://pubmed.ncbi.nlm.nih.gov/22683274/
Abstract
Lung cancer is one of the most incident neoplasms in the world, representing the main cause of mortality for cancer. Many epidemiologic studies have suggested that physical activity may reduce the risk of lung cancer, other works evaluate the effectiveness of the use of the physical activity in the suppression, remission and reduction of the recurrence of tumors. The aim of this study was to evaluate the effects of aerobic and anaerobic physical activity in the development and the progression of lung cancer. Lung tumors were induced with a dose of 3mg of urethane/kg, in 67 male Balb – C type mice, divided in three groups: group 1_24 mice treated with urethane and without physical activity; group 2_25 mice with urethane and subjected to aerobic swimming free exercise; group 3_18 mice with urethane, subjected to anaerobic swimming exercise with gradual loading 5-20% of body weight. All the animals were sacrificed after 20 weeks, and lung lesions were analyzed. The median number of lesions (nodules and hyperplasia) was 3.0 for group 1, 2.0 for group 2 and 1.5-3 (p=0.052). When comparing only the presence or absence of lesion, there was a decrease in the number of lesions in group 3 as compared with group 1 (p=0.03) but not in relation to group 2. There were no metastases or other changes in other organs. The anaerobic physical activity, but not aerobic, diminishes the incidence of experimental lung tumors.
Copyright © 2012 Elsevier GmbH. All rights reserved.
http://www.gmail.com http://www.google.com http://www.yahoo.com http://www.wordpress.com http://www.harvard.edu http://www.facebook.com/scientificblog http://www.wikipedia.org http://www.princeton.edu http://www.facebook.com http://www.twitter.com http://www.youtube.com http://www.linkedin.com http://www.forbes.com http://www.stanford.edu http://www.nobelprize.org http://www.nasa.gov http://www.mit.edu http://www.famerp.br http://www.unicamp.br http://www.ucla.edu http://www.caltech.edu http://www.michigan.edu http://www.cornell.edu http://www.yale.edu http://www.columbia.edu http://www.ox.ac.uk/ https://www.cam.ac.uk/ https://www.karolinska.se/ https://www.manchester.ac.uk/ http://cnpq.br/ https://www.jax.org/
https://www.news-medical.net/news/2006/05/03/17670.aspx
http://www.diplointernetgovernance.org/profiles/blogs/internet-access-positive-or
http://thecomputersimpact.weebly.com/the-positive-and-negative-effects-of-the-internet.html
https://www.facebook.com/dnagenotek/
https://blog.dnagenotek.com/microbiome/4-must-read-microbiome-research-studies-from-2019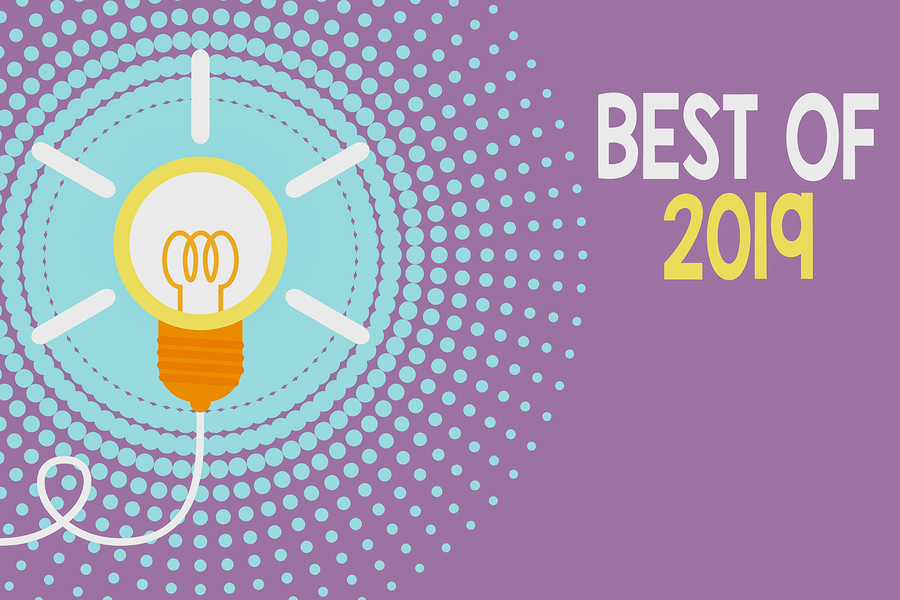 4 must read microbiome research studies from 2019
By Katherine Lawless on Feb 7, 2020 12:30:00 PM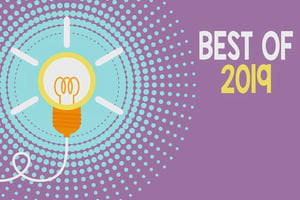 There have been a number of interesting microbiome research projects published in the past year. New trending topics such as, skin microbiome, metabolomics, canine gut microbiome, and much more have dominated conversations at microbiome conferences worldwide. Now that 2019 is behind us, we wanted to highlight a few interesting microbiome research studies from last year.
Here are 4 must-read microbiome research studies from 2019.
1. Vaginal microbiome and repeated implantation failure in women
Varinos, Inc. is a Japanese company that specializes in infertility and the vaginal microbiome. In May 2019, they published a paper exploring the micro environment of the female reproductive tract to explain why some women have repeated implantation failure.
"Lactobacillus species are classically known to dominate the vaginal cavity of premenopausal women. Vaginal Lactobacilli play a role in the maintenance and homeostasis of the local microbial milieu by dropping pH through production of lactic acid."[1]
Having Lactobacillus representing 90% or more of the endometrial fluid microbiome (located in the uterus) was more successful for embryo implantation when performing the in vitro fertilization-embryo transfer (IVF-EF) treatment on infertile women.
Having a non-Lactobacillus dominant endometrial fluid microbiome has shown to produce poor reproductive outcome, resulting in miscarriage and implantation failure.
Repeated implantation failure (RIF): is an infertile condition that results in serial failed conception following 3 or more transfer cycles with good quality embryos.
According to Kitaya et al., it happens in 15-20% of infertile couples taking part in the IVF-EF program.[1]
The team at Varinos (Kitaya et al.) wanted to explore the relationship between the microbiome of vaginal secretions and the endometrial fluid with women who have a history of repeated implantation failure.
They collected vaginal microbial samples using OMNIgene·VAGINAL and endometrial biopsy samples from a group of 28 women with a history of repeated implantation failure.
How does the vaginal microbiome affect repeated implantation failure?
The study revealed that Burkholderia, a bacteria responsible for meliodosis (also known as, Whitmore's disease), was not detected in infertile women undergoing their first IVF-EF treatment.
They suggested that that absence of this bacteria may be causing tubo-ovarian abscess (one of the complications associated with pelvic inflammatory disease) and could be contributing to repeated implantation failure in infertile women.
To learn more about this study and other vaginal microbiome research Varinos conducts, click here.
Interested in vaginal microbiome sampling? Click here to request a free sample of OMNIgene·VAGINAL or email us at info@dnagenotek.com for more information.
Related content:
Unlocking the Mysteries of the Vaginal Microbiome
Varinos Inc. – Q&A with a Japanese biotech start-up
2. Multiomics, multinutrients and ADHD in youth
Current pharmacologic treatments for children with Attention-Deficit/Hyperactivity Disorder (ADHD) often improve symptoms but have been known to have many side-effects. Because of this, there has been a demand for non-pharmacologic treatments and more supplements-based treatments for ADHD.[2]
Johnstone et al. wanted to examine the efficacy of a 36-ingredient micronutrient supplement as a treatment for children with ADHD via The Micronutrients for ADHD in Youth (MADDY) study.
In October 2019, Johnstone et al. published a paper outlining the rationale and design of this study.
"While current treatments improve ADHD symptoms in some children, symptoms frequently persist into adulthood. ADHD in children commonly portends poor long-term outcomes, including lower educational and occupational achievement, unstable relationships, incarceration, and ongoing psychiatric problems. Pharmacologic interventions are associated with side effects, and possible long-term health consequences. Such concerns have led to investigations of other options, including nutrient-based treatments."[2]
Using the power of multiomics to solve the question about supplements and ADHD
To test hypotheses related micronutrient-driven behavioral changes and the micronutrients' mechanisms of action, the study plans to collect samples of blood, urine, hair, saliva (using Oragene·DNA), and stool (OMNIgene·GUT) to investigate, nutrient and hormonal levels, DNA, RNA, micronutrient residues, the microbiome and the metabolome.
The study is taking place in 3 locations, the Ohio State University, Oregon Health & Science University and the University of Lethbridge in Alberta, Canada. Johnstone et al. believe that once complete, the study results will have the potential to address currently unmet treatment needs with ADHD children and improve outcomes throughout development and into adulthood.
Interested to learn more about the MADDY study? Click here.
Related content:
Multiomics experimental design and computational analysis – discussion panel at TMC
3. Personalized diet — microbiome
Diet is incredibly important and affects people in many different ways, including our sleep, our moods, and more. Recently, diet has become a key determinant of the human gut microbiome variation.
Dr. Dan Knights (Associate Professor of Computer Science and the Biotechnology Institute and CEO of CoreBiome) and his team (Johnson et al.) from the University of Minnesota, wanted to explore the fine-scale relationships between daily food choices and the human gut microbiome composition.[3]
In June 2019, they published a paper where they used multivariate methods to integrate 24 hour food records and fecal shotgun metagenomes from 34 healthy human subjects collected daily over 17 days.
They were able to test to see if each subject's daily diet microbiome interactions were unique to the individual. Through a variety of tests they found that food-microbe interactions were highly personalized.
"The personalized response might be one reason for the small observed effect sizes of diet shaping the gut microbiome in population-level studies. In other words, the effect of diet might be much greater than these studies suggest, but if the same foods impact different bacterial populations in an individualized manner, such effects may not be detectable in cross-sectional studies."[3]
Diet and microbiome interaction: the new start to a personalized diet?
Johnson et al.'s findings suggest:
A food-based intervention aimed to promote or suppress a particular bacterial species may need to be tailored to the specific composition of the individual's microbiome
Specifics of personalized diet-microbiome interactions still need to be investigated beyond their relationship with markers of blood glucose control.
Yesterday's diet has the largest effect on tomorrow's microbiome, the day before yesterday has a moderate effect, the day prior a smaller effect, and so on.
"In this approach, the combination with longitudinal sampling and multi-day dietary records, revealed personalized diet-microbiome interactions and may be useful in future population-wide studies that aim to determine the exact role in dietary foods in shaping the gut microbiome."[3]
Interested in learning more about microbiome sequencing and services? Click here for more information on what DNA Genotek has to offer.
Related content:
Enabling big data and good data at the same time: The microbiome challenges CoreBiome was built to solve
Considering adding microbiome to your research? Thoughts from Dr. Dan Knights
4. Alterations in oral microbiome can be assiociated with diabetes
Research in oral microbiome has grown over the years, and scientists are now discovering how oral microbiome alterations can cause a number of human health problems. One example is: obesity. According to Mervish et al., certain bacterial strains have been associated with obesity and periodontal disease, however, not much is known about the oral microbiome in children. [4]
"Understanding the relationship between oral health and childhood growth could help identify preventable factors contributing to obesity and related conditions, including onset of menarche which is associated with obesity."
To explore this further, in September 2019, Mervish et al. published a paper investigating the saliva microbiome of 25 girls ages 7 to 15 and their mothers using OMNIgene·ORAL. They examined the associations of microbiome richness, diversity, and relative abundance with pubertal and demographic factors as well as oral health.
Oral microbiome composition: Girls with obesity vs girls with normal weight
The oral microbiomes of the girls and their mothers were diverse and exhibited a rich microbial environment.
Girls who were overweight had a lower richness compared to their mothers and girls with normal weight.
All mothers had a higher diversity in their microbiome than the girls.
Overweight girls had fewer taxa within Lactobacillus species but more in the Lactorbacillales
High amounts of Lactobacillus in the gut has also been reported to be associated with obese children.
According to Mervish et al. a bi-directional pathway linking obesity and oral disease has been proposed. The role of altered inflammation is suggested to be central to this pathway, which is a key feature of both obesity and dental microbial diseases such as periodontitis. Genetic factors could also contribute to the difference in oral bacterial colonization in adolescents and children.
Interested in collecting oral microbiome from saliva? Click here to request a free sample of OMNIgene·ORAL or email info@dnagenotek.com for more information.
Related content:
Innovation to facilitate oral microbiome studies
What will microbiome research look like in 2020?
Let us know in the comments section about what research topics you found interesting from 2019 and what research trends you think will dominate 2020.
To request free samples of any of DNA Genotek's OMNIgene microbiome product family, click here.
References
[1] Kitaya K et al. Characterization of Microbiota in Endometrial Fluid and Vaginal Secretions in Infertile Women with Repeated Implantation Failure. Mediators of Inflammation. 2019:2893437 (2019).
[2] Johnstone JM et al. Rationale and design of an international randomized placebo-controlled trial of a 36-ingredient micronutrient supplement for children with ADHD and irritable mood: The Micronutrients of ADHD in Youth (MADDY) study. Contemp Clinical Trials Comm. 16:100478 (2019).
[3] Johnson AJ et al. Daily sampling reveals personalized diet-microbiome associations in humans. Cell Host Microbe. 25(6): 789-802 (2019).
[4] Mervish NA et al. Associations of the Oral Microbiota with Obesity and Menarche in Inner City Girls. J Child Obes. 4(1): doi.10.21767/2572-5394.100068 (2019).
Share this article:
COMMENTS
0First Name*Last NameEmail*WebsiteComment*
blog search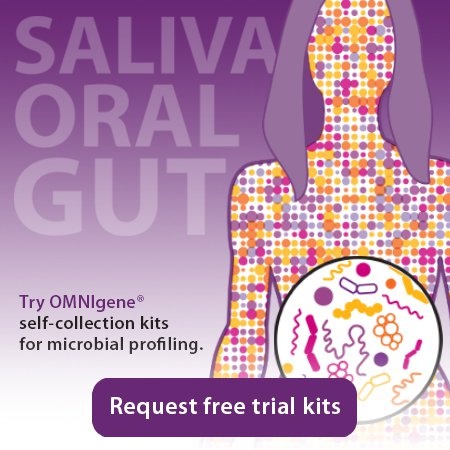 SUBSCRIBE
Please enter your email address to subscribe to our blogEmail*
Categories
About DNA Genotek
Welcome to The Microbiome Snapshot, a blog providing new insights in microbiome sample collection, stabilization and microbiome services, by DNA Genotek. DNA Genotek is a subsidiary of OraSure Technologies, Inc.
Disclaimers
This blog is intended to provide information to educate readers about molecular testing and genetic sample collection and DNA Genotek products. Some of the information on this blog represents emerging scientific research or data developed for research purposes only. More information here.
© DNAGenotek 2019 | Privacy Policy | Contact Us
The Positive and Negative Effects of the Internet
The internet is so popular nowadays that almost anyone uses it. It is accessible by almost any person who tries to connect to one of its central, main networks. Moreover, it can be accessed by users of any age and condition. But what are the positives and negatives aspects of the internet?
The Internet has some great positive effects. Some of these include:
Internet search engines are the best information retrieval systems available. They bring any kind of information for internet users, from local restaurants to international news.
The Internet provides some of the most effective means of communication among people, including online emailing and instant messaging.
The Internet makes possible for business and comp anies to do transactions with their clients and customers.
Thanks to the internet, people can take action and avoid adverse circumstances. For instance, hurricane, storms and accidents can be tracked through the internet.
The internet has allowed the interchange of ideas and materials among scientists, university professors, and students, in addition to provide servers, resource centers and online tools for their research and scholar activities. Moreover, million of books, journals and other material are available through the internet because of the digitization of public domains material from libraries in the States and Europe. This action enables people to learn all new sort of things.
Sometimes, the internet can have negative effects, including:
Illegal or inappropriate materials can be found in the internet.
Some people in recent years have illegally downloaded music or other copyrighted material for free. This action has had a negative impact on the music industry and has led to several lawsuits.
The addiction to online social networks can disturb a person's way of living and professional activity.
Some criminals use the internet for spreading computer viruses or even intercepting credit card or bank details for spurious purposes.
You can learn more about the positive and negative effects of the internet in the following websites:
Illegal downloading of music is one of the negative effects of the internet. This a picture is a graph that shows the percentage of people who illegally download music vs. people who do not illegally download music.
POWERED BY Create your own unique website with customizable templates.Get Started
Search Diplo Internet Governance CommunitySearch
Diplo Internet Governance Community
Stay networked. Get informed. Broadcast your projects.
Internet access – positive or negative consequences for developing countries
Given that it is hard to imagine modern life without using the ICTs and that their usage is increasing every day, it is not hard to understand why is the issue of the impact of ICTs on the society one of the topics of almost all meetings concerning ICTs. These new technologies contributed to the fact that most people the world in which we are living today consider as e-world.
ICTs, since their appearance, influenced a rapidly change of the world. The field of ICTs is very broad and includes different technologies, some of which are quite old and some are new. 'ICT is any technology that enables communication and the electronic capture, processing, and transmission of information. Radio,
television and print media are vital in many developing countries. In recent years 'new' ICT, such as mobile phones and the internet (and associated applications such as 'VOIP', transmitting telephone calls over the internet) have become available to growing numbers worldwide.' (Parliamentary Office of Science and Technology, 2006, p.1). Accordingly, the question of the Internet access and its impact on the societies, in
particular developing countries, is of the great importance. The impact of the Internet access on the developing countries appears in two forms, as a positive and one who facilitate development and as a negative, contributing deepening digital divide.
There are several positive Internet access impacts on the developing countries. Access to wide range of information, new job opportunities, broader education, to name but a few. With an access to wide range of information, people could contribute to the more democratic society. They can use examples from other,
developed countries, and implement them in their own. According to Jorgensen (2006, p. ix, para. 2) 'access to information is essential for self-determination, for social and political participation, and for development.' Furthermore, new technologies provide new job opportunities and as a result of it the reduction of unemployment. Finally, with the ICTs there is an opportunity for broader education. That education includes new skills, such as computer skills, new sources for education and finally new means of education, such as online studying.
However, ICTs could bring negative consequences for developing countries. Although, it was already stated that the ICTs could reduce unemployment, it is possible that the ICTs contribute exactly to the opposite, higher unemployment. Most of the jobs could be done by the computers and there is no need for so many human resources. Furthermore, ICTs could deepen the digital divide between developing and developed countries. In developing countries a lot of people do not have an access to the Internet. On the other hand, people from developed countries are improving their technologies every day and developing countries can not follow them. Finally, the new technologies require new skills. Even if the new technologies would be fully implemented in
developing countries, it would be without any significance if the people do not have the skills necessary to use them.
Having in mind all these impacts of the ICTs on the modern society, it is hard to offer a clear statement whether the ICTs are facilitating development or exactly the opposite, aggravating development of the society. Since there are both advantages and disadvantages of the ICTs, the solution that takes the best parts of all impacts should be found. This should be a responsibility of, first of all, governments, but also, the responsibility of Internet Service Providers. The citizens from both developing and developed countries should have equal conditions for their development and the field of new technologies is one of the fields where these conditions should be improved.
Reference:
Anon. (2006). ICT in developing countries [online], Parliamentary Office of Science and Technology, p. 1, http://www.parliament.uk/documents/post/postpn261.pdf 14th May 2010
Jorgensen, R. F. (2006). Human Rights in the Information society. Cambridge, Massachusetts, London: The MIT Press, p. ix
Views: 22439
Comment
You need to be a member of Diplo Internet Governance Community to add comments!
Join Diplo Internet Governance Community
Welcome to
Diplo Internet Governance Community
Members
Groups
Follow us
Website and downloads
Visit Diplo's IG website, www.diplomacy.edu/ig for info on programmes, events, and resources.
The full text of the book An Introduction to Internet Governance (6th edition) is available here. The translated versions in Serbian/BCS, French, Spanish, Arabic, Russian, Chinese, and Portuguese are also available for download.
Interviews
Karlene Francis (Jamaica)
Ivar Hartmann (Brazil)
Elona Taka (Albania)
Fahd Batayneh (Jordan)
Edward Muthiga (Kenya)
Nnenna Nwakanma (Côte d'Ivoire)
Xu Jing (China)
Gao Mosweu (Botswana)
Jamil Goheer (Pakistan)
Virginia (Ginger) Paque (Venezuela)
Tim Davies (UK)
Charity Gamboa-Embley (Philippines)
Rafik Dammak (Tunisia)
Jean-Yves Gatete (Burundi)
Guilherme Almeida (Brazil)
Magaly Pazello (Brazil)
Sergio Alves Júnior (Brazil)
Adela Danciu (Romania)
Simona Popa (Romania)
Marina Sokolova (Belarus)
Andreana Stankova (Bulgaria)
Vedran Djordjevic (Canada)
Maria Morozova (Ukraine)
David Kavanagh (Ireland)
Nino Gobronidze (Georgia)
Sorina Teleanu (Romania)
Cosmin Neagu (Romania)
Maja Rakovic (Serbia)
Elma Demir (Bosnia and Herzegovina)
Tatiana Chirev (Moldova)
Maja Lubarda (Slovenia)
Babatope Soremi (Nigeria)
Marilia Maciel (Brazil)
Raquel Gatto (Brazil)
Andrés Piazza (Argentina)
Nevena Ruzic (Serbia)
Deirdre Williams (St. Lucia)
Maureen Hilyard (Cook Islands)
Monica Abalo (Argentina)
Emmanuel Edet (Nigeria)
Mwende Njiraini (Kenya)
Marsha Guthrie (Jamaica)
Kassim M. AL-Hassani (Iraq)
Marília Maciel (Brazil)
Alfonso Avila (Mexico)
Pascal Bekono (Cameroon)
© 2020 Created by Community Owner. Powered by
Badges | Report an Issue | Terms of ServiceSign in to chat!

MEDICAL HOMELIFE SCIENCES HOMEBecome a MemberSearch
Good and bad sides of the Internet as it relates to children
May 3 2006
Between 75 and 90 percent of teenagers in the United States use the Internet to email, instant message (IM), visit chat rooms and explore other sites on the World Wide Web.
According to the latest research presented in a special issue of Developmental Psychology, published by the American Psychological Association (APA), spending a lot of time on the Web can have both negative and positive effects on young people, i.e., the sharing of self-injury practices by some and the improvement of academic performance and health awareness by others.
"A major goal for this cumulation of research is to show the good and bad sides of the Internet as it relates to children," said coeditors of the special issue Patricia Greenfield, PhD, of the Children's Digital Media Center, University of California at Los Angeles and Zheng Yan, PhD, of the State University of New York at Albany.
In a series of six articles, leading researchers examine normal behavior in chat rooms and the use of message boards by adolescents who self-injure, uses of the Internet to improve academic achievement among low-income youth and ways to provide health information to youth living in developing countries. Researcher Yan examines the importance of age in understanding the social and technical aspects of the Internet; Subrahmanyam and colleagues look at why adolescents reveal their identities and sexuality online differently when in monitored versus nonmonitored virtual environments; while Cassell and colleagues investigate how language use and linguistic styles of adolescents in an online community can predict leaders.
To understand the role the Internet plays in linking marginalized adolescents and spreading potentially damaging behaviors, Cornell University researchers Janis L. Whitlock, PhD, Jane L. Powers, PhD, and John Eckenrode, PhD, explored the role Internet message boards play in creating communities centered around self-injurious practices. Self-injurious behavior typically refers to a variety of behaviors in which the individual purposefully inflicts harm to his or her body without the obvious intent of committing suicide. The authors observed 406 message boards to investigate how adolescents solicit and share information related to self-injurious behavior. Females 14-20 years of age visited these bulletin boards the most.
The findings show that online interactions provide essential social support for otherwise isolated adolescents, but these online boards may also normalize and encourage self-injurious behavior and add potentially lethal behaviors to the repertoire of established adolescent self-injurers and those exploring identity options, said lead author Whitlock.
The authors also found that Internet message boards provide a powerful vehicle for bringing together self-injurious adolescents. Although the message boards examined for these two studies may not be representative of all self-injury message boards, they do provide a snapshot of content and exchange common in those with high activity. In the last five years, "hundreds of message boards specifically designed to provide a safe forum for self-injurious individuals have come into existence and may expose vulnerable adolescents to a subculture that normalizes and encourages self-injurious behavior," said Whitlock.
Related Stories
The Internet can also be a good educational tool for hard-to-reach populations. Researchers from Michigan State University examined the positive effects of home Internet access on the academic performance of low-income, mostly African American children and teenagers in their article, "Does Home Internet Use Influence the Academic Performance of Low-Income Children? Findings from the HomeNetToo Project." In this research, 140 children aged 10-18 years old (83% African American and 58% male) living in single-parent households (75%) with a $15,000 or less median income were followed for a two-year period to see whether home Internet use would influence academic achievement.
The children who participated in the HomeNetToo project were online for an average of 30 minutes a day. Findings indicate that children who used the Internet more had higher standardized test scores in reading and higher grade point averages (GPAs) at one year and at 16 months after the project began compared to children who used the Internet less, said lead author Linda Jackson, PhD. Internet use had no effect on standardized test scores in math.
"Improvements in reading achievement may be attributable to the fact that spending more time online typically means spending more time reading," said Dr. Jackson. "GPAs may improve because GPAs are heavily dependent on reading skills," she added.
In another article showing the positive effects of Internet use, researchers from Johns Hopkins University and the University of Ghana looked at the benefits of teens using the Internet for health information in the developing world, where access to health information is scarce. The study surveyed 778 15- to 18-year-olds living in Accra, Ghana, who were either in school or out of school on their Internet usage and knowledge of health information. Two thirds (66%) of the youth who were in school and around half (54%) of the youth who were out of school had gone online previously.
The authors found that regardless of these users' school status, gender, age or ethnicity, 53% went online to find health information. In fact, the Internet was even a relatively more important source for out-of-school than for in-school youth, a finding with important social implications. Youths said the Internet provided interesting material that helped them solve a problem or answer a question. The most common topics searched on the Internet for in-school youth were sexually transmitted diseases, diet/nutrition and fitness and exercise. For the out-of-school youth, sexually transmitted diseases, sexual activities and sexual abuse were the topics of choice.
"Out-of-school youth in Ghana may have parents with less formal education than the in-school youth, and this may inhibit certain discussions around sex and health," said lead author Dina L. G. Borzekowski, EdD. "With HIV/AIDs rampant in Africa, our finding has tremendous public health implications. The Internet may be an increasingly effective way to reach lower socioeconomic youth with prevention messages." Furthermore, the Internet is invaluable for adolescents who want to find out more about personal, sensitive and embarrassing issues related to their bodies, relationships and health, she added.Source:
Currently rated 3.9 by 21 people
Posted in: Child Health News
Tags: Adolescents, Children, Diet, Education, Exercise, HIV, HIV/AIDS, HIV-1, Language, Nutrition, Psychology, Public Health, ResearchComments (2)
Read in:English
Suggested Reading
Children with ADHD from poorest areas more likely to receive medications
Family dynamics may play role in suicidal thoughts among children
FDA approves first oral immunotherapy treatment for peanut allergy in children, teens
EPA fails to follow landmark law to protect kids from toxic pesticides
Blue Water Vaccines enters into agreement to develop Streptococcus pneumoniae vaccine with St. Jude
Having fewer children helps Chinese women to achieve higher levels of education
Understanding the genetic background of idiopathic ketotic hypoglycemia
Children with suspected appendicitis need better care, finds study
Comments
Thats what happensJessica says:March 19, 2012 at 1:04 PMawesome
totally true 1 0 Reply
i think that the internet should not allow kids under the age of 10 to getJIkes says:May 21, 2012 at 10:49 AMi think that the internet should not allow kids under the age of 10 to get on not resonable sites. kids are being bullied and its not good.1 0 Reply
The opinions expressed here are the views of the writer and do not necessarily reflect the views and opinions of News-Medical.Net.

Latest News
Newsletters you may be interested in


Medical Links
Life Sciences Links
Other Useful Links

News-Medical.Net provides this medical information service in accordance with these terms and conditions. Please note that medical information found on this website is designed to support, not to replace the relationship between patient and physician/doctor and the medical advice they may provide.
This site complies with the HONcode standard for trustworthy health information: verify here.

News-Medical.net – An AZoNetwork Site
Owned and operated by AZoNetwork, © 2000-2020
We use cookies to enhance your experience. By continuing to browse this site you agree to our use of cookies. More info.

WHY THE POSITIVE EFFECTS OF INTERNET USE OUTWEIGH THE BAD
By Adam SinickiIn MiscellaneousSeptember 10, 200911 Min read3 commentsW
As with any new technology, everyone is always talking about the negative side effects of the internet and saying how it ruins real face to face relationship, fills our minds with filth and damages our eyes and melts our brains. As usual it's the panic mongers whose voices are most heard in the media and it's gotten to such a point that people begin to feel guilty when they boot up their computer. The same things were said about rock music when records were at their most popular, and about televisions when they were first invented. The fact of the matter remains however that we still use both music players and televisions and that the internet isn't going anywhere either. The reason for this is that although all these things do have a few downsides (like anything), they also have a plethora of upsides. The positive effects of internet use far outweigh the negatives, whether you're a child, a pensioner or a business man and to say otherwise is not only small minded but destructive.
Before we get onto the positive effects of internet use, let's start with these much touted negative side effects. The naysayers would have us believe that the internet prevents us from interacting on a face to face basis and destroys old fashioned pursuits of writing letters and speaking on the phone; people even meet their spouses online these days! With business and finance now handled online we're also far too dependent on the internet and would be at a loss should it break down. With the internet in our pocket we're now never 'disconnected' and are at our boss' beck and call 24 hours a day. Our bank cards are also more susceptible than ever to fraud and theft… And through all this we're getting addicting and neglecting our real relationships, stuck inside in a more and more hermit like existence. They also say that sitting in front of a computer prevents us from getting outside and basking in fresh air and instead gives us repetitive strain injuries, hunched over spines and square eyes. As though this wasn't enough, when we are sat inside on the computer we're mostly looking at filth as that's what the internet is comprised of – and having so much temptation and porn at our finger tips can only be a bad thing. The temptation isn't limited to porn though – we're also surrounded by bad investments and all-to-easy online shops not to mention gambling sites. And it's not just ourselves we affect online – we also damage industries by downloading free books and music and downloading pirated movies. The internet provides a hiding place for all the perverts and weirdoes to meet online and to talk about completely irresponsible and antisocial subjects in a way that they could never get away with online. Adverts for penis enlargement, Viagra and Bestiality pop up every two minutes and find their way into our inboxes. Never mind the positive effects of internet use; all this is something you're willing to expose your children to?
The truth of the matter though is that all these things are simply symptoms of our own psyche as a race and if you look at them slightly differently you'll see that many of these 'downsides' actually represent progress and the positive effects of internet use.
Firstly, the accusation that the internet ruins 'real life' relationships is a bit of a misnomer and perhaps what people are forgetting here is that those people at the other ends of e-mails and on social networking sites actually are 'real life' people too. In the case of sites such as Facebook and others then, you're actually more in contact with people than you would be otherwise and in fact need never lose contact with anyone ever again. Romantic relationships also benefit from the internet and if you ask any long-distance couple they'll very easily be able to reel you off some positive effects of internet use as it allows them to talk every night without wracking up a ridiculously long phone bill on Skype or MSN, and how it even allows them to see each other on the webcam. And for those who actually meet online… so what? For those who lack the social skills or the opportunity to meet people in more traditional ways (and what's so elegant about snogging someone drunkenly in a club anyway?), it can be a great way to meet someone that they might not otherwise. Taking away the 'physical' element to begin with may even make the relationship less shallow and get both parties to visit new and exotic locations.
There are also positive effects of internet usage in business. While it's true that office workers are now spending less and less time 'relaxing' with no internet connection and so no capacity to work; it also means that they have to take fewer trips into the office and means that some people can now work entirely from home and set up their own businesses. And by 'working from home' what we really mean, again thanks to the internet, is working from anywhere – while travelling, in a pub or while chilling in the hot tub. It also means fewer business trips abroad when people can make video conferences far more easily which means more time with the family and less damage to the environment. Who'd have thought being eco-friendly would be one of the positive effects of internet use? While many technologies have taken jobs away from the public, the internet has opened up a wealth of opportunities and heralded an age where anyone can be published and anyone can be an entrepreneur. Even if you only sell a few old items on e-bay; anyone can make money online.
With the 'One Child One Laptop' scheme that's heading to Africa, and the large-scale attempts to provide the continent with a secure internet connection this could see one of the largest continents joining us online to share their views and earn themselves some money. This will give them access to all the education they could need as well as the resources they'd need to make the most of that. Many of them could see themselves working their way out of poverty – and online they can expect the same wages as other continents as its faceless nature eradicates discrimination. One of the positive effects of internet use then is that it could help some people in escaping from the poverty trap.
And yes more of our personal information is now available online and to an extent that does leave us vulnerable. At the same time however, bank robberies are a thing of the past and most of us no longer carry more than £20 on us at a time. If we are careful and follow the guidelines advised by the banks and online businesses, then our data should be safer than it was before – it's shredding the hard copies you need to be careful of.
And the internet is full of filth. Well okay that's quite true, but to be fair that's not all it's filled with either. Apart from anything else the internet is filled with knowledge and information. If you're friend or your child started spending lots of time in the library you'd be impressed right? Well the internet is essentially the largest library of all, and even if you don't aim to use it for learning purposes it's pretty hard to go online without learning something. The news for instance is flashed on most search engines and e-mail providers' home pages and it's far to tempting not to use Wikipedia as a means to settle debates and disagreements. Wikipedia and other sites in general in fact provide almost everything you could ever need to know right at your finger tips.
Furthermore, simply interacting with people from other cultures is bound to help make you more cultured and worldly. Just getting to see other people's points of view on forums and in chat rooms (and sharing their point of view is something people are only too pleased to do online, just check out YouTube for proof) will make you more open minded and a more reasoned critic. Improve your knowledge and informing your points of view are two of the most important positive effects of internet use.
As for all that temptation… Well the amount of porn on the internet really only reflects how sex-obsessed we are as a culture and blaming the internet isn't going to achieve anything. If someone really wants to access porn they'll find a way, and surely it's better that they vent their sexual frustration in a safe environment and for free? And anyway, masturbation in itself is completely natural and not unhealthy so there's not really anything to be worried about. Sure there's some rather extreme stuff on there, but that will always exist internet or no, and if you want to prevent you kids from seeing it you just need to set up a filter. And as for those 'all too easy' online shops, most of them provide significant discounts on their items meaning that you can afford to be a bit more materialistic. In doing so you're also putting money back into the economy, so again what many people view as a bad thing is actually one of the positive effects of internet use.
Destroying industry and providing a place for these deviant 'subcultures' to converse? Those too are perhaps the most positive effects of internet use. These are the things that promise to change the way politics and business work forever and potentially usher in a new age of supreme democracy and resources. Granted, there are some sub groups online that we'd probably rather there weren't, but at least if they're online they can talk to each other and leave us alone. Other 'subcultures' however simply reflect different ways of thinking – and the internet gives them an open forum to freely express themselves, something that everyone has a right to do.
The anonymity and freedom that the internet gives us can also be a good thing as well as bad. On the one hand it does allow people to get away with things they would otherwise, and to lie about their identity. On the other hand however it also further oils the cogs of democracy by giving people an opportunity to speak freely without fear of retribution and gives everyone a voice. It also gives people the opportunity to 'try out' different personas and shed their social anxiety which can be a liberating experience. On the internet racism is also impossible when anonymity is observed – it is a place where people are judged only on the quality of their contributions.
This expression then gives a voice to those who wouldn't be heard otherwise, and petitioning can take part on a global level where people are united by cause rather than geographical location. Soon governments may take advantage of this open forum and start listening more closely; an age may exist where we all get a say on every decision that affects us, where we act as 'one mind' in decisions that affect the general public, but as completely autonomous and free individuals the rest of the time.
And as for the free exchange of movies, books and CDs – well many companies and artists have found that by freely distributing their material they actually make much more money by generating a larger following. Information is a resource that will never run dry and so to charge for it could be seen as immoral. Particularly as the internet allows all of us to create and market our own work. In time then, most things will be free and money will mostly be made via advertising sponsorship. So in conclusion, the positive effects of internet use have only just begun, and if we continue as we are and ignore the pessimistic doom-mongers then it won't be long before we've heralded in a new age where true democracy and the free flow of information and art are commonplace. With this in mind, who really cares if it's full of porn?
Last Updated on December 22, 2019
ABOUT THE AUTHOR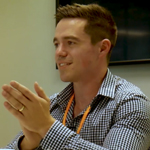 ADAM SINICKI
Adam Sinicki is a full time writer who spends most of his time in the coffee shops of London. Adam has a BSc in psychology and is an amateur bodybuilder with a couple of competition wins to his name. His other interests are self improvement, general health, transhumanism and brain training. As well as writing for websites and magazines, he also runs his own sites and has published several books and apps on these topics.
Follow Adam on Linkedin: adam-sinicki, twitter: thebioneer, facebook: adam.sinicki and youtube: treehousefrogVIEW ALL POSTS
3 COMMENTS
Comment
Name *
Email *
Website
This site uses Akismet to reduce spam. Learn how your comment data is processed.
NEOHonestly, I thought the quality of what the article said was very nice. I didn't enjoy HOW the article said it. In layman's terms, the grammar sucked.Reply
JOEBOBThanks for the info!Reply
MERYEM ACHACHEIt offered me a lot of information I wasn't aware of; and it honestly helped me A LOT with my research. Many sites only give you the positive effects, but this one gives you the positives as an argument to what people usually say. I loved it!Reply
READ MORE
May 16, 2019F
July 6, 2018N
July 5, 2018S
July 5, 2018P
FOLLOW ME
SEARCH
SEARCH
CATEGORIES
Categories Select Category Conditions/Disabilities Allergies Food Allergies Alzheimers Disease Arthritis Asthma Back/Spine Blood Disorders Anemia Cancer Breast Cancer Chronic Fatigue Syndrome Chronic Pain Cold Diabetes Digestive Disorders Ear/Nose/Throat Disorders Endocrine Disorders Metabolism Eye Disorders Genitourinary Disorders Bladder Hair Loss Headaches Migraine Heart Disease Cholesterol Hypertension Stroke Hemorrhoids Infectious Diseases Bacterial Infections Fungal Infections Liver Disorders Lung Diseases Mouth/Dental Disorders Halitosis Musculoskeletal Disorders Neurological Disorders Parkinsons Disease Skin Conditions Acne Sleep Disorders Insomnia Viral Diseases Flu Environment Family Babies Home Home Improvement Pest Control Kids Teens School Time Parenting Pets Health Pet Nutrition Pet Related Pet Training Relationships Affairs Dating Love Marriage Sexuality Fitness/Wellness Aging Beauty Hair Care Nail Care Skin Care Tanning Bodybuilding Strength Training Supplements Training Diets Endurance Sports Running Exercising Food/Drink Coffee/Tea Nutrition Fatty Acids Minerals Vitamins Reproductive Health Birth Control Weight Loss Obesity Medical History Medicine Alternative Medicine Fasting/Cleansing Home Remedies Medicinal Herbs Meditation Neuroscience Orthopedics Pediatrics Physical Therapy Plastic Surgery Sports Medicine Yoga Mens Health Mental Health AD/HD Anxiety Autism Depression Eating Disorders Panic Disorders Phobias Psychology Stress Miscellaneous Recovery/Addiction Alcoholism Smoking Cessation Substance Abuse Self Improvement/Motivation Anger Management Creativity Goal Setting Happiness Inspirational Motivation Self Esteem Success Time Management Uncategorized Womens Health Menopause Pregnancy Women Related
GET OUR NEWSLETTER
Fitness and nutrition tips, health news, and more.Email By continuing, you accept the privacy policy
COPYRIGHT 2020 HEALTHGUIDANCE.ORG
All rights reserved. DISCLAIMER: By printing, downloading, or using you agree to our full terms. Review the full terms at the following URL: https://www.healthguidance.org/Terms-of-Service.

ADAM SINICKI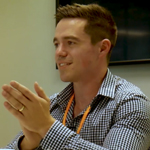 Adam Sinicki is a full time writer who spends most of his time in the coffee shops of London. Adam has a BSc in psychology and is an amateur bodybuilder with a couple of competition wins to his name. His other interests are self improvement, general health, transhumanism and brain training. As well as writing for websites and magazines, he also runs his own sites and has published several books and apps on these topics.
Follow Adam on Linkedin: adam-sinicki, twitter: thebioneer, facebook: adam.sinicki and youtube: treehousefrog