Do the downloads!! Share!! The diffusion of very important information and knowledge is essential for the world progress always!! Thanks!!
– > Mestrado – Dissertation – Tabelas, Figuras e Gráficos – Tables, Figures and Graphics – ´´My´´ Dissertation @ #Innovation #energy #life #health #Countries #Time #Researches #Reference #Graphics #Ages #Age #Mice #People #Person #Mouse #Genetics #PersonalizedMedicine #Diagnosis #Prognosis #Treatment #Disease #UnknownDiseases #Future #VeryEfficientDrugs #VeryEfficientVaccines #VeryEfficientTherapeuticalSubstances #Tests #Laboratories #Investments #Details #HumanLongevity #DNA #Cell #Memory #Physiology #Nanomedicine #Nanotechnology #Biochemistry #NewMedicalDevices #GeneticEngineering #Internet #History #Science #World
Pathol Res Pract. 2012 Jul 15;208(7):377-81. doi: 10.1016/j.prp.2012.04.006. Epub 2012 Jun 8.
The influence of physical activity in the progression of experimental lung cancer in mice
Renato Batista Paceli 1, Rodrigo Nunes Cal, Carlos Henrique Ferreira dos Santos, José Antonio Cordeiro, Cassiano Merussi Neiva, Kazuo Kawano Nagamine, Patrícia Maluf Cury

Impact_Fator-wise_Top100Science_Journals
GRUPO_AF1 – GROUP AFA1 – Aerobic Physical Activity – Atividade Física Aeróbia – ´´My´´ Dissertation – Faculty of Medicine of Sao Jose do Rio Preto
GRUPO AFAN 1 – GROUP AFAN1 – Anaerobic Physical Activity – Atividade Física Anaeróbia – ´´My´´ Dissertation – Faculty of Medicine of Sao Jose do Rio Preto
GRUPO_AF2 – GROUP AFA2 – Aerobic Physical Activity – Atividade Física Aeróbia – ´´My´´ Dissertation – Faculty of Medicine of Sao Jose do Rio Preto
GRUPO AFAN 2 – GROUP AFAN 2 – Anaerobic Physical Activity – Atividade Física Anaeróbia – ´´My´´ Dissertation – Faculty of Medicine of Sao Jose do Rio Preto
Slides – mestrado – ´´My´´ Dissertation – Faculty of Medicine of Sao Jose do Rio Preto
CARCINÓGENO DMBA EM MODELOS EXPERIMENTAIS
DMBA CARCINOGEN IN EXPERIMENTAL MODELS
Avaliação da influência da atividade física aeróbia e anaeróbia na progressão do câncer de pulmão experimental – Summary – Resumo – ´´My´´ Dissertation – Faculty of Medicine of Sao Jose do Rio Preto
https://pubmed.ncbi.nlm.nih.gov/22683274/
Abstract
Lung cancer is one of the most incident neoplasms in the world, representing the main cause of mortality for cancer. Many epidemiologic studies have suggested that physical activity may reduce the risk of lung cancer, other works evaluate the effectiveness of the use of the physical activity in the suppression, remission and reduction of the recurrence of tumors. The aim of this study was to evaluate the effects of aerobic and anaerobic physical activity in the development and the progression of lung cancer. Lung tumors were induced with a dose of 3mg of urethane/kg, in 67 male Balb – C type mice, divided in three groups: group 1_24 mice treated with urethane and without physical activity; group 2_25 mice with urethane and subjected to aerobic swimming free exercise; group 3_18 mice with urethane, subjected to anaerobic swimming exercise with gradual loading 5-20% of body weight. All the animals were sacrificed after 20 weeks, and lung lesions were analyzed. The median number of lesions (nodules and hyperplasia) was 3.0 for group 1, 2.0 for group 2 and 1.5-3 (p=0.052). When comparing only the presence or absence of lesion, there was a decrease in the number of lesions in group 3 as compared with group 1 (p=0.03) but not in relation to group 2. There were no metastases or other changes in other organs. The anaerobic physical activity, but not aerobic, diminishes the incidence of experimental lung tumors.
Copyright © 2012 Elsevier GmbH. All rights reserved.
@ Internet – History – World – Person – People – Cities – Ideas – Projects – Researches – Name – Link – Photo – Videos – Images – Texts – Message – Feelings – Thinking – Website – Time – E-mail – Information – Reading – Typing – Probability – Energy – Memory – Longevity
* Link about my monograph: Induction of benzonidazole resistance in human isolates of Trypanosoma cruzi: https://science1984.wordpress.com/2018/07/15/my-monography-chagas-disease-research-in-laboratory-2/
-Link about animal model diseases like cardiovascular diseases: https://science1984.wordpress.com/2020/04/29/33426/
– Links related with my dissertation: https://science1984.wordpress.com/2019/11/28/links-of-my-dissertation-the-influence-of-physical-activity-in-the-progression-of-experimental-lung-cancer-in-mice-and-monograph-induction-of-benzonidazole-resistance-in-human-isolates-of-trypanoso/
https://science1984.wordpress.com/2019/11/29/about-my-dissertation-the-influence-of-physical-activity-in-the-progression-of-experimental-lung-cancer-in-mice-pathol-res-pract-2012-jul-152087377-81-doi-10-1016-j-prp-2012-04-006-epub-20/
https://science1984.wordpress.com/2018/07/15/i-did-very-important-detailed-and-innovative-graphics-about-variations-of-all-mice-weigths-during-all-exerimental-time-my-dissertation-they-can-be-an-excelent-reference-for-future-researches-like-2/
https://science1984.wordpress.com/2019/03/08/it-is-fundamental-professors-students-researchers-and-other-people-worldwide-know-about-my-dissertation-because-the-research-was-very-innovative-and-important-in-the-world-these-data-like-graphics/
https://www.theweek.in/news/sci-tech/2020/03/25/scientists-discover-new-kind-of-light-breaks-limits-of-natural-law.html?fbclid=IwAR3KC0Aqi1uK_9YOYDdp-yoCxUt-io0eBFlreSiSUqf8WMWR6M4S7_Zd1mk
https://edition.cnn.com/2020/03/27/us/15-minute-coronavirus-test/index.html?utm_medium=social&utm_content=2020-03-28T21%3A00%3A05&utm_term=link&utm_source=fbCNN&fbclid=IwAR3PXS1jPsX4kYANIl1iNFSAdrJ_FWj5fjsXjgLv7n0Zfet1anNhQ_n9R_0
https://www.scientificamerican.com/article/coronavirus-vaccines-may-not-work-for-the-elderly-and-this-lab-aims-to-change-that/?utm_medium=social&utm_content=organic&utm_source=facebook&utm_campaign=SciAm_&sf231976874=1&fbclid=IwAR0usRkUQLyHCwNgp16hSjWLzhYpg1r1RTvNj6DllolaoIbVThJItrW5KaM
https://www.forbes.com/sites/alexandrasternlicht/2020/03/24/bill-gates-on-covid-19-best-case-scenario-is-6-to-10-weeks-of-total-isolation-in-us/?utm_campaign=forbes&utm_source=facebook&utm_medium=social&utm_term=Gordie%2F&fbclid=IwAR0FxHvzvaDdNiMRdP9Dze0MZlO-A1I1zwxivCpR-leSw_37ZLsYvD1idDE#5e527077740e
https://www.wsj.com/articles/trumps-leadership-11585175446?mod=e2fb&fbclid=IwAR1_1ewo6CofgN0B3ZPJWHaTFV0p1Xu7Qc3xyYLQ6CYRGSkPij_x1O332_s
http://news.mit.edu/2020/white-house-supercomputing-covid-19-0323
https://teletype.in/@healthinnovation/vvs2zGeg3?fbclid=IwAR3K9riqhlRZZSDK6nCmLDPEvVbEPRebgNonoMRMikHKdwIRBSDWNHGDCCA
https://www.facebook.com/scientificblog/
http://www.twitter.com/CalZole
https://www.linkedin.com/in/rodrigo-nunes-cal-81433b168/
https://www.eara.eu/post/eara-supports-urgent-action-to-end-animal-research-embargo-by-transport-providers-in-the-uk-and-us?fbclid=IwAR1NZ5QClR8P9Fj3252vWkuyN09DY3fngM6t2uyE8AiZ3_v6hKP4WX0XYMA
https://www.instagram.com/calrodrigonunes/
https://www.foxbusiness.com/money/to-conserve-cash-during-coronavirus-crisis-gm-temporarily-cuts-20-of-salaries-for-69000-workers?fbclid=IwAR19lmoEUxTns3-CzTxqXp8MN0QIjFmORAatyVYXdyx_0yarCRgAh0Ouq2g
https://www.scientificamerican.com/article/some-states-are-reporting-incomplete-covid-19-results-blurring-the-full-picture/?utm_medium=social&utm_content=organic&utm_source=facebook&utm_campaign=SciAm_&sf231950793=1&fbclid=IwAR0NNoVsql33jKhSQP1hZYuW8CDlwsxOdEGSCoAE7XToipTdB0nlW0E_Eek
https://www.the-scientist.com/news-opinion/transplant-method-avoids-rejection-of-donor-leg-for-months-in-rats-67265?utm_campaign=TS_DAILY+NEWSLETTER_2020&utm_source=hs_email&utm_medium=email&utm_content=84780701&_hsenc=p2ANqtz-9YUtzMzsZyNJe29ejmy-j4ih6bLgRqh4I19b-bdw62nzwANxMf6xrSEtuh4PK_Eo6ghc3nMlG7gB6IOeagM5nixDPl5Q&_hsmi=84780701&fbclid=IwAR2-RUwTvRbeSnPJhlVMEMERRY5-2oTnMm38gh79RWsknkFH75-p0KVoFXM
https://www.linkedin.com/in/kirkleech/
https://www.facebook.com/The.EARA/
https://www.instagram.com/rodrigoncal84/
https://www.foxbusiness.com/healthcare/us-leads-in-coronavirus-cases-worldwide?fbclid=IwAR0_WryJ0XxFS9OlIWZ1XY2ySIsxsKLtrKhWO87OwvJbnC8fiMZIKwLnox4
Transplant Method Avoids Rejection of Donor Leg for Months in Rats
A proof-of-concept study uses a strategy similar to the way tumors evade immune detection. The new limbs survive for more than 200 days.
Getting any kind of transplant typically means taking multiple immune-suppressing drugs forever after to avoid rejection of the donor organ or tissue. A study published today (March 13) in Science Advances demonstrates a way around long-term immune suppression. The researchers injected microparticles that release a protein that recruits regulatory T cells to train the immune system of rats receiving a donor limb to recognize the foreign tissue as self instead of non-self.
The conventional immunosuppression strategy after transplantation comes with "a lot of side effects and complications down the line, but I think we've now realized that we need to shift this and this [study] is one testimony to this," says Gerald Brandacher, a surgeon who specializes in upper extremity and face transplantation at Johns Hopkins University School of Medicine and was not involved in the work. "In these first small animal models, we see proof of concept that [immune regulation] strategies can work, and hopefully down the road will lead to a much better way to actually navigate the immune system in the setting of transplantation."
The concept of training the immune system to ignore tissue came from tumors, says Steven Little, a bioengineer at the University of Pittsburgh. He points to previous work from the last couple of decades showing that tumors can recruit the body's own regulatory T cells by releasing the protein CCL22, which then leads to a decrease in immune recognition of the tumor. He says he thought that it would be possible to engineer a therapeutic that would release CCL22 synthetically and "create something that's not a tumor, but still tricks the body into accepting something that would otherwise be rejected, like a transplant."
Years of work led to the current study in rats. Little and colleagues transplanted hindlimbs from brown rats onto the bodies of white rats. They treated all the rats with an immunosuppression drug for 21 days, and some of them also got one of three possible doses of biodegradable microparticles containing synthetic mouse CCL22, CCL22 protein alone, or empty microparticles, each injected under the skin of the donor limb. There was also a control group that received an injection of microparticles containing CCL22 in the unaffected hindlimb.
Within the first 50 days, all the donor limbs had been rejected, except in the rats that received either the medium or high dose of CCL22-loaded microparticles. The researchers gave another microparticle injection 21 days after the transplant and confirmed that CCL22 was released for 40 days. In six of the eight rats that received the medium dose of these microparticles, the donor limbs survived for much longer—more than the 200 days of the experiment. The medium dose worked better than the high dose: only two of those animals had a surviving graft by day 60 and only one had a surviving graft for the duration of the experiment.
The authors found that there was a higher percentage of regulatory T cells among all the T cells in the grafts that survived compared to the ones that didn't. Plus, the accepted donor limbs had a lower abundance of pro-inflammatory genes than the ones that were rejected. The recipients' immune systems not only accepted the transplanted limbs, but also accepted a skin graft from a donor of the same strain as their limb donor. The acceptance of the skin graft happened in the absence of immunosuppression, and the recipients completely rejected a skin graft from another rat strain. This indicates that the recognition of that particular set of foreign antigens as self is ongoing.
"Through the transplantation procedure we have effectively reeducated the rat's immune system to now accept this donor's whole host or repertoire of antigens," says Little. "We've convinced that immune system that that [donor] is now self too, but the immune system is still competent so if you give it a third animal's antigen, it rejects that."
"The graft survival data with the hindlimb transplant in the rat is quite impressive," both in this study and another one the authors published last year in PNAS, says Christene Huang, who studies alternatives to prolonged immunosuppression after transplants at the University of Colorado Anschutz Medical Campus and did not participate in the work.
She cautions that some strategies that work to induce tolerance of foreign tissue when that tissue comes from a living donor fail when the tissue comes instead from a brain-dead donor, as is the case in human limb and face transplants. It's not well understood why there's a difference, but that's an open question that could influence this strategy's efficacy going forward. Another question, she says, is how well the microparticles will work in larger animals.
Testing the approach in pigs is next, according to coauthor Jim Fisher, a graduate student in Little's lab. If it makes sense, they'll then move toward studies of safety and efficacy in people. "We're releasing a protein from the microparticles, but that's not really the medicine," he says. The protein is then recruiting the body's "own cells that are actually acting as the medicine, which is fundamentally different than anything that is used right now in transplants."
J.D. Fisher et al., "In situ recruitment of regulatory T cells promotes donor-specific tolerance in vascularized composite allotransplantation," Science Advances, doi:10.1126/sciadv.aax8429, 2020. 
Abby Olena is a freelance journalist based in Alabama. Find her on Twitter @abbyolena.
Genes that Escape Silencing on the Second X Chromosome May Drive Disease
When X-linked genes evade silencing on the "inactive" chromosome in XX cells, some protect women from diseases such as cancer, but others seem to promote conditions such as autoimmunity.
Climate Change Is Killing East Coast Forests
As the salty Atlantic Ocean pushes farther inland, forests are turning to marsh. Some scientists want to speed the transition.
Sponsored Content
LabQuizzes
Webinars
Videos
Infographics
eBooks
TechEdge
Marketplace
Sponsored Product Updates
STAY CONNECTED WITH The Scientist
Get The Scientist Daily, the free daily newsletter from The Scientist
Sign up for our free newsletter
US has most coronavirus cases in world
The U.S. death toll from COVID-19 rose beyond 1,200
Get all the latest news on coronavirus and more delivered daily to your inbox.  Sign up here.
The number of U.S. coronavirus infections climbed above 82,000 on Thursday, surpassing the national tallies of China and Italy, as New York, New Orleans and other hot spots faced a surge in hospitalizations and looming shortages of supplies, staff and sick beds.
With medical facilities running low on ventilators and protective masks and hampered by limited diagnostic testing capacity, the U.S. death toll from COVID-19, the respiratory disease caused by the virus, rose beyond 1,200.
"Any scenario that is realistic will overwhelm the capacity of the healthcare system," New York Governor Andrew Cuomo told a news conference. He described the state's projected shortfall in ventilators – machines that support the respiration of people have cannot breathe on their own – as "astronomical."
CUOMO: CORONAVIRUS ACCELERATING IN NEW YORK LIKE 'BULLET TRAIN'
"It's not like they have them sitting in the warehouse," Cuomo added. "There is no stockpile available."
At least one New York City hospital, New York-Presbyterian/Columbia University Medical Center in Manhattan, has begun a trial of sharing single ventilators between two patients.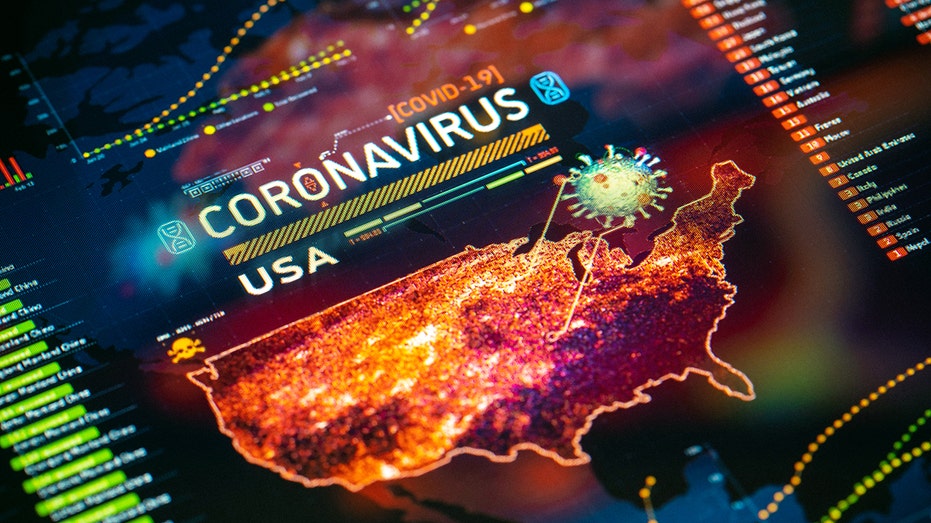 While New York was the coronavirus epicenter in the United States this week, the next big wave of infections appeared headed for Louisiana, where demand for ventilators has already doubled. In New Orleans, the state's biggest city, Mardi Gras celebrations late last month are believed to have fueled the outbreak.
Louisiana Governor John Bel Edwards said New Orleans would be out of ventilators by April 2 and potentially out of bed space by April 7 "if we don't flatten the infection curve soon."
"It's not conjecture, it's not some flimsy theory," Edwards told a press conference. "This is what is going to happen."
About 80% of Louisiana's intensive care patients are now on breathing machines, up from the normal rate of 30-40%, said Warner Thomas, chief executive of Ochsner Health System, the state's hospital group.
NEW YORKERS FLEEING CORONAVIRUS HOTSPOT NEED TO SELF-ISOLATE, WHITE HOUSE SAYS
Scarcities of protective masks, gloves, gowns and eyewear for doctors and nurses – reports abound of healthcare workers recycling old face masks, making their own or even using trash bags to shield themselves – have emerged as a national problem.
"Our nurses across the country do not have the personal protective equipment that is necessary to care for COVID patients, or any of their patients," Bonnie Castillo, head of the largest U.S. nurses union, National Nurses United, told MSNBC.
In an ominous milestone for the United States as a whole, at least 82,153 people nationwide were infected as of Thursday, according to a Reuters tally from state and local public health agencies. China, where the global pandemic emerged late last year, had the second highest number of cases, 81,285, followed by Italy with 80,539.
At least 1,204 Americans have died from COVID-19, which has proven especially dangerous to the elderly and people with underlying chronic health conditions, Reuters' tally showed.
MORE BEDS NEEDED
For New York state, Cuomo said a key goal was rapidly to expand the number of available hospital beds from 53,000 to 140,000.
New York hospitals were racing to comply with Cuomo's directive to increase capacity by at least 50%. At Mount Sinai Hospital's Upper East Side location, rooms were being constructed within an atrium to open up more space for beds.
NEW YORK CITY HOSPITALS PREP FOR CORONAVIRUS INFLUX
At Elmhurst Hospital in New York's borough of Queens, about a hundred people, many wearing masks with their hoods pulled up, lined up behind barriers outside the emergency room entrance, waiting to enter a tent to be screened for the coronavirus.
The city coroner's office has posted refrigerated trucks outside Elmhurst and Bellevue Hospital to temporarily store bodies of the deceased.
Deborah White, vice chair of emergency medicine at Jack D. Weiler Hospital in the city's Bronx borough, said 80% of its emergency room visits were patients with coronavirus-like symptoms.
A ventilator shortfall and surge in hospitalizations has already raised the prospect of rationing healthcare.
Asked about guidelines being drafted on how to allocate ventilators to patients in case of a shortage, New Jersey Governor Phil Murphy told reporters such bioethical discussions "haunted him" but were unavoidable.
Outside New York and New Orleans, other hot spots appeared to be emerging around the country, including Detroit.
Brandon Allen, 48, was buying groceries in Detroit for his 72-year-old mother, who has tested positive and was self-quarantining at home.
"It's surreal," Allen said. "People around me I know are dying. I know of a couple people who have died. I know a couple of people who are fighting for their lives. Everyday you hear of another person who has it."
RECORD UNEMPLOYMENT CLAIMS
Desperate to slow virus transmissions by limiting physical contact among people, state and local governments have issued stay-at-home orders covering about half the U.S. population. A major side effect has been the strangulation of the economy, and a wave of layoffs.
The U.S. Labor Department reported Thursday the number of Americans filing claims for unemployment benefits last week soared to a record of nearly 3.28 million – almost five times the previous weekly peak of 695,000 during the 1982 recession.
Dr. Anthony Fauci, director of the U.S. National Institute of Allergy and Infectious Diseases, said warmer weather may help tamp down the U.S. outbreak as summer approaches, though the virus could re-emerge in the winter.
CLICK HERE FOR THE LATEST ON CORONAVIRUS
"We hope we get a respite as we get into April, May and June," Fauci said on WNYC public radio.
Washington state Governor Jay Inslee said he may extend a stay-at-home order tentatively set to expire April 6, encouraged by what he called a "very modest improvement" in the Seattle area.
Washington experienced the first major U.S. outbreak of COVID-19 and has been among the hardest-hit states. As of Thursday the state reported about 3,200 cases and 147 deaths.
In California's Coachella Valley, a region rife with retirees who are especially vulnerable, 25 members of the state's National Guard helped a non-profit distribute food to people stuck in their homes, as most of the regular volunteers are senior citizens.
More than 10,000 troops have been deployed in 50 states to provide humanitarian aid during the pandemic.