@ Pimozide Alleviates Hyperglycemia in Diet-Induced Obesity by Inhibiting Skeletal Muscle Ketone Oxidation – CLINICAL AND TRANSLATIONAL REPORT| VOLUME 31, ISSUE 5, P909-919.E8, MAY 05, 2020 – Published:April 09, 2020
´´The good thing about science is that it´s true, whether you believe in it or not.´´ @ Coronavirus: obese people at greater risk of death and may stay infectious for longer – Rosamund Urwin – Sunday May 03 2020, 12.01am BST, The Sunday Times @ Virus Mutations Reveal How COVID-19 Really Spread Globe-trotting humans were the culprits – By Mark Fischetti, Martin Krzywinski on May 4, 2020 @ THAT´S WHY WE NEED CITATION AND REFERENCE -> ´´WITHOUT DATA WE´RE JUST ANOTHER PERSON WITH AN OPINION´´ — WILLIAM EDWARDS DEMING – Engineer, Professor, Author, Lecturer @ STRUCTURE OF A SCIENTIFIC ARTICLE @ RESEARCH PROPOSAL FLOW CHART @ WHAT MAKES A GOOD RESEARCH PAPER TITLE @ 17 EQUATIONS THAT CHANGED THE WORLD! 🧠 @ Researchers analyse SARS-CoV-2 genome, identifying 198 mutations – After analysing the genomic diversity in SARS-CoV-2 by screening over 7,500 viruses from infected patients, researchers have offered clues for COVID-19 drug development – By Victoria Rees (Drug Target Review) – 7 May 2020 @ Pimozide Alleviates Hyperglycemia in Diet-Induced Obesity by Inhibiting Skeletal Muscle Ketone Oxidation – CLINICAL AND TRANSLATIONAL REPORT| VOLUME 31, ISSUE 5, P909-919.E8, MAY 05, 2020 – Published:April 09, 2020 @ Integrating Mouse and Human Genetic Data to Move beyond GWAS and Identify Causal Genes in Cholesterol Metabolism – ARTICLE| VOLUME 31, ISSUE 4, P741-754.E5, APRIL 07, 2020 – Published:March 19, 2020 @ Circulating Triglycerides Gate Dopamine-Associated Behaviors through DRD2-Expressing Neurons – ARTICLE| VOLUME 31, ISSUE 4, P773-790.E11, APRIL 07, 2020 – Published:March 05, 2020 @ What is Digital Genome Engineering? @healthinnovation @ Mouse models in coronavirus research – Applications of Mouse Models for the Study of Coronavirus Diseases in Humans – Models for COVID-19 Research @ FDA approves the first SARS-CoV-2 test kit based on CRISPR tech BY AMIT MALEWAR MAY 8, 2020 INVENTION @ ORIGINAL ARTICLE – Observational Study of Hydroxychloroquine in Hospitalized Patients with Covid-19 – The New England Journal of Medicine – May 7, 2020 @ Rats are infecting humans with hepatitis, and nobody knows how By Jessie Yeung, CNN Updated 7:36 AM EDT, Fri May 08, 2020 @ 5G Explained (What Is 5G) – YouTube Video @ Canada Launches Biological Crowdsourcing Focusing on Nanobodies to Combat Coronavirus 2020-05-07 – Statnano NBIC+ @ ´´Science (from the Latin word scientia, meaning "knowledge")[1] is a systematic enterprise that builds and organizes knowledge in the form of testable explanations and predictions about the universe.[2][3][4] The earliest roots of science can be traced to Ancient Egypt and Mesopotamia in around 3500 to 3000 BCE.[5][6] Their contributions to mathematics, astronomy, and medicine entered and shaped Greek natural philosophy of classical antiquity, whereby formal attempts were made to provide explanations of events in the physical world based on natural causes.[5][6] Science is based on research, which is commonly conducted in academic and research institutions as well as in government agencies and companies. Science in a broad sense existed before the modern era and in many historical civilizations.[27] ´´ https://en.wikipedia.org/wiki/Science @ ´´A computer is a machine that can be instructed to carry out sequences of arithmetic or logical operations automatically via computer programming. Modern computers have the ability to follow generalized sets of operations, called programs. These programs enable computers to perform an extremely wide range of tasks.´´https://en.wikipedia.org/wiki/Computer @ Links about ´´my´´ dissertation, my monograph and animal models for human diseases like cardiovascular diseases @ How IoT Will Impact The Banking & Finance Industry? Twitter: @ankitkapoor5821 – Apr 27 @ Chemical formulas relevant to COVID-19 drug targets @ GOOGLE LINKS ABOUT ANIMAL MODEL MARKET, ANIMAL MODELS OF DISEASES AND ANIMAL MODELS OF CARDIOVASCULAR DISEASES
http://sciencemission.com/site/index.php?page=news&type=view&id=genetics%2Fa-gene-highly-expressed&filter=8%2C9%2C10%2C11%2C12%2C13%2C14%2C16%2C17%2C18%2C19%2C20%2C27&keep_se.ssion=1630984600&fbclid=IwAR3KcoPdv-7lSegOSlRsKWwMbU_HoDPyNB8LkpHv5KIq-impd_swTRMwkvA
https://dev.to/ankitkapoor5821/how-iot-will-impact-the-banking-finance-industry-2cg7?utm_source=facebook&utm_medium=groupost_sk&utm_campaign=website&fbclid=IwAR1C8qkCczyvWjynCkmbcZ6cRF86zDRsVtg9Z7qj9SxIvAlPueg7mKlatrY
https://www.cell.com/cell-metabolism/fulltext/S1550-4131(20)30236-9?rss=yes&utm_source=dlvr.it&utm_medium=facebook
https://www.nature.com/articles/d41586-020-01168-0?fbclid=IwAR3b5YwGR6TLjQIUG54HaEG-HwV_-4zc6093UT0kNJod9WkaL806E5Xdsdo
http://sciencemission.com/site/index.php?page=news&type=view&id=microbiology-virology%2Fgut-brain-connection-in&filter=8%2C9%2C10%2C11%2C12%2C13%2C14%2C16%2C17%2C18%2C19%2C20%2C27&redirected=1&fbclid=IwAR220hRAsya-JNdqt4WZJcerog9uHzdO2VMAalD9TrimB45HlNshuhVpRG8
* Link about my monograph: Induction of benzonidazole resistance in human isolates of Trypanosoma cruzi: https://science1984.wordpress.com/2018/07/15/my-monography-chagas-disease-research-in-laboratory-2/
-Link about animal models diseases like cardiovascular diseases: https://science1984.wordpress.com/2020/04/29/33426/
– Links related with my dissertation: https://science1984.wordpress.com/2019/11/28/links-of-my-dissertation-the-influence-of-physical-activity-in-the-progression-of-experimental-lung-cancer-in-mice-and-monograph-induction-of-benzonidazole-resistance-in-human-isolates-of-trypanoso/
https://science1984.wordpress.com/2019/11/29/about-my-dissertation-the-influence-of-physical-activity-in-the-progression-of-experimental-lung-cancer-in-mice-pathol-res-pract-2012-jul-152087377-81-doi-10-1016-j-prp-2012-04-006-epub-20/
https://science1984.wordpress.com/2018/07/15/i-did-very-important-detailed-and-innovative-graphics-about-variations-of-all-mice-weigths-during-all-exerimental-time-my-dissertation-they-can-be-an-excelent-reference-for-future-researches-like-2/
https://science1984.wordpress.com/2019/03/08/it-is-fundamental-professors-students-researchers-and-other-people-worldwide-know-about-my-dissertation-because-the-research-was-very-innovative-and-important-in-the-world-these-data-like-graphics/
https://www.google.com/search?q=animal+models+market&tbm=isch&ved=2ahUKEwjz1uKLpanpAhWBCrkGHaFNB9sQ2-cCegQIABAA&oq=animal+models+market&gs_lcp=CgNpbWcQA1CAwg1Y_c0NYNDODWgAcAB4AIABtQOIAZIJkgEJMC4xLjEuMS4xmAEAoAEBqgELZ3dzLXdpei1pbWc&sclient=img&ei=mPK3XvOqI4GV5OUPoZud2A0&bih=657&biw=1366
https://www.google.com/search?q=animal+models+of+cardiovascular+diseases&tbm=isch&ved=2ahUKEwj7_uHkoanpAhUgALkGHb-vABsQ2-cCegQIABAA&oq=animal+models+of+cardiovascular+diseases&gs_lcp=CgNpbWcQA1Cx1zVYmOk1YLbtNWgAcAB4AIAB7gGIAd8DkgEFMC4yLjGYAQCgAQGqAQtnd3Mtd2l6LWltZw&sclient=img&ei=Ie-3XrvqHKCA5OUPv9-C2AE&bih=657&biw=1366
https://www.google.com/search?q=animal+models+of+diseases&sxsrf=ALeKk02LCf999PeQvMpvHs26a0cpe845XQ:1589112607461&source=lnms&tbm=isch&sa=X&ved=2ahUKEwik5-bjoanpAhUqD7kGHeA5DyoQ_AUoAXoECA0QAw&biw=1366&bih=657
https://en.wikipedia.org/wiki/Science
https://en.wikipedia.org/wiki/Computer
https://statnano.com/news/67622/Canada-Launches-Biological-Crowdsourcing-Focusing-on-Nanobodies-to-Combat-Coronavirus?fbclid=IwAR3OsywpRB16exBwveCgaFdIRRjUHSMmp9JsGG2HEK71xrxLkkuTRy0KP_A
https://amp.cnn.com/cnn/2020/05/08/health/hong-kong-rat-hepatitis-intl-hnk-scn/index.html?__twitter_impression=true&fbclid=IwAR309joCDJVJ4UCCt9E7wQEdEry_ng7nNKed55py27wRsmwmKp2cfmvQ4yU
https://www.nejm.org/doi/full/10.1056/NEJMoa2012410?fbclid=IwAR0hElV6mIz-m5ndGGKRzYRGHBp6YrCnIDm6JizGfreK-dRJnftHjuxROs8
FDA approves the first SARS-CoV-2 test kit based on CRISPR tech
https://www.cyagen.com/us/en/community/technical-bulletin/coronavirus-mouse-models.html
https://teletype.in/@healthinnovation/Wv_ruxJCz?fbclid=IwAR3RjStoWkV1Ut_FbqzVUZyAiDw4bmu5Fg3QsdBLp_osMsdXgqHHjqeN2LY
https://mailchi.mp/e6595d343a67/white-paper-sars-cov-2-infectivity-and-immune-mechanisms-8643288?fbclid=IwAR0-ae2Io4dqutMn7Uh0Z1Y4xLGoVVk087jIqDEwGlyMAssTza2n6_LCGpk
https://www.cell.com/cell-metabolism/fulltext/S1550-4131(20)30069-3?rss=yes&utm_source=dlvr.it&utm_medium=facebook
https://www.cell.com/cell-metabolism/fulltext/S1550-4131(20)30074-7?rss=yes&utm_source=dlvr.it&utm_medium=facebook
https://www.cell.com/cell-metabolism/fulltext/S1550-4131(20)30132-7?rss=yes&utm_source=dlvr.it&utm_medium=facebook
Researchers analyse SARS-CoV-2 genome, identifying 198 mutations
http://www.google.com http://www.forbes.com http://www.linkedin.com http://www.facebook.com http://www.instagram.com http://www.twitter.com http://www.youtube.com http://www.yahoo.com
http://www.harvard.edu http://www.ucla.edu http://www.nasa.gov http://www.wordpress.com http://www.stanford.edu http://www.princeton.edu http://www.mit.edu http://www.nobelprize.org
https://www.linkedin.com/company/scientificnet/
https://en.wikipedia.org/wiki/Reference
https://en.wikipedia.org/wiki/Opinion
https://en.wikipedia.org/wiki/W._Edwards_Deming
https://www.facebook.com/Scientific.Net.Ltd/
https://en.wikipedia.org/wiki/Information
https://www.facebook.com/pg/Scientific.Net.Ltd/about/?ref=page_internal
https://en.wikipedia.org/wiki/Citation
https://en.wikipedia.org/wiki/Data
https://www.theinsightpartners.com/sample/TIPBT00002181/?utm_source=blog&utm_medium=10225
https://en.wikipedia.org/wiki/Wikipedia:Citing_sources
https://www.scientific.net/?fbclid=IwAR0BCqS1DVvEH271KDAZx4aRF8M3i8H7UQhRwSsjeiHTQBo9iVbDilkLURo
https://pt.wikipedia.org/wiki/William_Edwards_Deming
Applications of Mouse Models for the Study of Coronavirus Diseases in Humans
Research Trend   |  May 07, 2020
Applications of Mouse Models for the Study of Coronavirus Diseases in Humans
The World Health Organization (WHO) announced the reclassification of the COVID-19 outbreak as a global pandemic on March 11, 2020. With the rapid spread of the disease across the globe, countries worldwide have joined the war against the SARS-CoV-2 virus. It is of great significance to study the interaction mechanisms between human coronaviruses (hCoVs) and host molecules, and also explore the pathogenic process of viruses to provide a wholistic guide for developing clinical treatments, vaccines, and antiviral drugs. Towards this end, the generation of optimized research models will promote the efficient translation of potential therapeutics from the laboratory to human trials.
What are the advantages of using mouse models to study human-infecting coronavirus diseases?
The clinical manifestations of diseases caused by three kinds of hCoVs – SARS-CoV, SARS-CoV-2 and MERS-CoV – all exhibit severe acute respiratory disease. In order to study this kind of disease effectively, mouse models need to show similar pathological changes after the initial infection, and may also present severe respiratory diseases, as in humans.
Compared to other research model animals, the mouse has the advantages of lower cost, easy breeding, faster reproduction, and more litters – providing several generations on a reduced timespan, ideal for such time-sensitive studies. However, there are certain species differences between mice and humans that influence viral pathology, resulting in some human-infecting viruses being unable to directly infect mice, or that no obvious symptoms are exhibited in mice even after in vivo virus replication. Given that the genetic background of inbred mice is consistent, editing the mouse genes can overcome the shortcomings of wild-type mice to a certain extent. Such genetic engineering approaches help to elucidate the role of the host's specific genes in viral pathogenesis, providing a mechanism for research across a range of applications – from investigating preliminary genetic targets, through evaluating the safety and effectiveness of vaccines and drugs.
What are the strategies for mouse models used to evaluate the pathogenicity of SARS-CoV infection?
According to construction strategy and methods, mouse models of SARS-CoV infection fall into three main classifications:
1. Direct infection ofelderly inbred mice with human-susceptible SARS-CoVs  
In order to explore a mouse model that is more suitable for simulating the infection of SARS-CoV in the elderly, there are studies adopting BALB/c, C57BL/6, and 129S6 inbred wild-type (WT) mice in 12-14 month age range for experiments. These studies clarified for the first time that the genetic and age characteristics of different hosts can significantly affect the pathogenicity of SARS-CoV infection.
2. Apply gene-editing technology: knockout related genes in mice, or transfer human host cell virus-binding receptors (such as ACE2) into mice.
Regarding the construction strategy of a hACE2 humanized mouse model, researchers are currently using different (tissue-specific or widely expressed) promoters and expression vectors constructed by the hACE2 gene, to obtain a randomly inserted transgenic mouse model by prokaryotic injection. The results of such studies using ACE2 humanized mouse models indicate that the level of hACE2 expression is directly related to the severity of the disease. Although these mouse models all showed respiratory epithelial cell infections from exposure to SARS-CoV, mice were found to die with encephalitis.
3. Adapt wild-type SARS-CoVs to mice by repeated exposure to obtain a more mouse-adapted viral pathogenesis, thereby establishing a virus-infected mouse model that can present obvious clinical phenotypes.
Researchers repeatedly inoculated SARS-CoV clinical strains in the nasal cavity of BALB/c mice (6-weeks-old) for 15 times until obvious clinical symptoms (such as weight loss, etc.) arose in wild-type mice. Through comparing the adapted lethal virus strains obtained from different passages, it is helpful to analyze the correlation between the variation of severe respiratory infections caused by the virus and the specific mutations of its proteins. This approach provides insights for further research on the role of adaptive mutations in specific SARS-CoV protein interactions between the virus and the hosts.
How are mouse models used to study the novel coronavirus disease (COVID-19) caused by SARS-CoV-2?  
Comparisons of both nucleic and amino acid sequences have confirmed a high similarity between SARS-CoV-2 and SARS-CoV – approximately 80% and 76%, respectively. Additionally, SARS-CoV-2 interacts with the host through the human ACE2 receptor on the cell surface to initiate infection,  causing clinical manifestations similar to SARS-CoV infection (though not exactly the same). Due to the similarities between these two viruses, the research on SARS-CoV may provide an important reference point for SARS-CoV-2 research. It should be noted that the reported mouse models of SARS-CoV infection constructed by gene-editing technology are all implemented using the strategy of randomly introducing the hACE2 gene along with the corresponding promoter. Such random integration strategies are often related to new symptoms that are difficult to explain, such as the severe neurological damage that causes death of infected mice. On the contrary, severe respiratory failure is the main reason for the death of patients infected with SARS-CoV. Furthermore, it is now believed that multiple organ failure caused by severe cytokine storms (such as a significant increase in IL-6, etc.) may also be the main cause of death in COVID-19 among humans. For these reasons, it is vital to choose a suitable mouse model construction strategy that can better reflect the clinical characteristics of human pathogenic viruses & their related diseases.
As a global provider of professional genetically modified animal model services – Cyagen's research and development (R&D) team is prioritizing the development of improved hACE2 humanized models catered to the current needs of studying SARS-CoV-2 infections. We are hoping to provide researchers in the field of biomedical research with a selection of ideal mouse models for researching the pathogenic mechanisms of SARS-CoV-2 infection and expedite the development of efficient vaccines and antiviral drugs.
Recent Posts:
Subscribe Now

Name

Email

Subscribe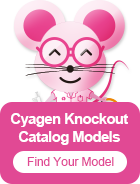 #words #time #tempo #information #ways #caminhos #facilidade #easy #informações #fisiologia #physiology #prizes #prêmios #mind #internet #mente #leitura #reading #probability #probabilidade #actions #ações #atitudes #frases #phrases #induction #indução #compreensão #progresso #progress #intention #intenção #assunto #subject #subjects #assuntos #comprehension #coincidence #coincidência #influência #influence #PesquisasCientíficas #ScientificResearches #interpretation #interpretação #e-mails #e-mail #país #country #países #countries #projects #projetos #ranking #cities #nome #name #website #link #site #SocialNetworkings #numbers #números #imaginations #imaginações #supositions #suposições #hipótese #cidades #people #pessoa #person #respect #respeito #melhoria #improve #quality #qualidade #statistics #estatísticas #pessoas #pensamentos #thoughts #sentimentos #feelings #pensamento #thinking #question #pergunta #afirmação #affirmation #foto #photos #videos #images #future #futuro #presente #present #past #passado #história #history #dinheiro #work #trabalho #money #equipe #team #age #idade #vídeos #investigations #pesquisa #investigação #propagandas #sponsors #parcerias #partnerships #experiência #experience #words #palavras #escrever #redigir #write #type #ScientificDiscovery #Intention #data #studies #proposals #intenções #intentions #references #referências #gráficos #graphics #researches #goals #objetivos #longevity #longevidade
Sherlock Biosciences, an Engineering Biology company, has received Emergency Use Authorization (EUA) from the U.S. Food and Drug Administration (FDA) for its "Sherlock CRISPR SARS-CoV-2 test kit." This is the first time when the FDA has allowed the use of a CRISPR-based tool, which poses both massive potential and ethical issues for patients with Coronavirus. The innovation provides the results in approximately one hour.
The new CRISPR SARS-CoV-2 test kit has the potential to be very useful in quickly identifying patients infected with Coronavirus. The kit works by programming a CRISPR molecule to detect the presence of a specific genetic signature of the virus in the sample. If this molecule finds the signature – in a nasal swab, nasopharyngeal swab, oropharyngeal swab, or bronchoalveolar lavage (BAL) specimen – for which it is trained, the CRISPR enzyme is activated and releases a detectable signal.
The standard COVID-19 testing method, known as PCR, also looks for tiny bits of the virus gene in samples collected from the patient. However, this method is slow and requires special equipment to work. The new test approved by the FDA is relatively fast and requires only basic equipment normally found in most laboratories.
"SHERLOCK enables rapid identification of a single alteration in a DNA or RNA sequence in a single molecule," said Dr. Walt. "That precision, coupled with its capability to be deployed to multiplex over 100 targets or as a simple point-of-care system, will make it a critical addition to the arsenal of rapid diagnostics already being used to detect COVID-19."
In a press release, Sherlock Biosciences claims to work on rapidly scaling the production of its SHERLOCK test kit and will share plans for distribution and availability in the coming weeks.
In addition to this CRISPR test, the company is also studying the creation of an instrument-free, handheld test, similar to a home pregnancy test, which uses the Sherlock Biosciences' Synthetic Biology platform to provide rapid detection of a genetic match of the SARS-CoV-2 virus.
Coronavirus: obese people at greater risk of death and may stay infectious for longer – Rosamund Urwin Sunday May 03 2020, 12.01am BST, The Sunday Times
https://www.thetimes.co.uk/article/coronavirus-obese-people-at-greater-risk-of-death-and-may-stay-infectious-for-longer-9vk9qgv2l?fbclid=IwAR2YGP9R4gxDWH2JAobUQ2IQMlAubmpb_nQ7XiJ8mvOwXlKVSBnFeE5egxo
Virus Mutations Reveal How COVID-19 Really Spread
Globe-trotting humans were the culprits
https://www.scientificamerican.com/article/virus-mutations-reveal-how-covid-19-really-spread1/
´´The world struggled to understand how COVID-19 spread during the pandemic's first four months, but genetic sequences of the coronavirus reported by laboratories tell the real story—when the virus arrived in each place and where it came from. The sequences, which advance from left to right in the graphic, show that the virus jumped from an animal to humans in China, humans transmitted it to one another within China, then people traveling from there spread it globally person to person. The virus had not mutated significantly as of March 31, 2020; human contact created the pandemic, not a wildly evolving pathogen. Mapping the spread also substantiates actions that could have best mitigated it: faster, wider testing in China; earlier, stricter global travel bans and isolation of infected people; and more immediate social distancing worldwide.
Read more of Scientific American's coronavirus coverage here.´
---
´´The title is definitely the part of a paper that is read the most, and it is usually read first.
Writing a research paper title may seem a simple task but in fact it requires serious consideration. 𝗛𝗲𝗿𝗲 𝗮𝗿𝗲 𝟭𝟮 𝘂𝘀𝗲𝗳𝘂𝗹 𝘁𝗶𝗽𝘀 𝗳𝗼𝗿 𝗽𝗶𝗰𝗸𝗶𝗻𝗴 𝘂𝗽 𝗮 𝗰𝗮𝘁𝗰𝗵𝘆 𝘁𝗶𝘁𝗹𝗲 𝗳𝗼𝗿 𝘆𝗼𝘂𝗿 𝗿𝗲𝘀𝗲𝗮𝗿𝗰𝗵 𝗽𝗮𝗽𝗲𝗿.´´
´´1. 𝗧𝗵𝗲 𝘁𝗶𝘁𝗹𝗲 𝘀𝗵𝗼𝘂𝗹𝗱 𝗯𝗲 𝘀𝗶𝗺𝗽𝗹𝗲 𝗮𝗻𝗱 𝗰𝗼𝗻𝗰𝗶𝘀𝗲. Avoid words with little or no meaning as they increase the total length. Good research titles are brief, with no more than 12 words.
2. 𝗟𝗲𝗻𝗴𝘁𝗵𝘆 𝘁𝗶𝘁𝗹𝗲𝘀 𝘄𝗶𝗹𝗹 𝗵𝗮𝗿𝗱𝗹𝘆 𝗯𝗲 𝗿𝗲𝗮𝗱 𝗰𝗼𝗺𝗽𝗹𝗲𝘁𝗲𝗹𝘆, 𝘁𝗵𝗲𝘆 𝘀𝗲𝗲𝗺 𝘂𝗻𝗳𝗼𝗰𝘂𝘀𝗲𝗱 𝗮𝗻𝗱 𝘁𝗮𝗸𝗲 𝗮𝘄𝗮𝘆 𝘁𝗵𝗲 𝗿𝗲𝗮𝗱𝗲𝗿'𝘀 𝗮𝘁𝘁𝗲𝗻𝘁𝗶𝗼𝗻, 𝘀𝗼𝗺𝗲 𝗿𝗲𝗮𝗱𝗲𝗿𝘀 𝗺𝗮𝘆 𝗮𝘃𝗼𝗶𝗱 𝗼𝗽𝗲𝗻𝗶𝗻𝗴 𝘁𝗵𝗲 𝗳𝘂𝗹𝗹 𝗽𝗮𝗽𝗲𝗿 𝗯𝗲𝗰𝗮𝘂𝘀𝗲 𝗼𝗳 𝘁𝗵𝗮𝘁.
3. 𝗖𝗵𝗼𝗼𝘀𝗲 𝗱𝗲𝗰𝗹𝗮𝗿𝗮𝘁𝗶𝘃𝗲 𝘁𝗶𝘁𝗹𝗲 𝗳𝗼𝗿 𝘆𝗼𝘂𝗿 𝗿𝗲𝘀𝗲𝗮𝗿𝗰𝗵 𝗮𝗿𝘁𝗶𝗰𝗹𝗲. It delivers the largest amount of information and emphasizes the technical side of the research.
4. 𝗧𝗵𝗲 𝘁𝗶𝘁𝗹𝗲 𝘀𝗵𝗼𝘂𝗹𝗱 𝗴𝗶𝘃𝗲 𝗮 𝗽𝗿𝗲𝗰𝗶𝘀𝗲 𝘀𝘂𝗺𝗺𝗮𝗿𝘆 𝗼𝗳 𝘁𝗵𝗲 𝗽𝗮𝗽𝗲𝗿'𝘀 𝗰𝗼𝗻𝘁𝗲𝗻𝘁 and distinguish the paper from others on a similar topic.
5. 𝗖𝗵𝗼𝗼𝘀𝗲 𝗮 𝗱𝗲𝘀𝗰𝗿𝗶𝗽𝘁𝗶𝘃𝗲 𝗽𝗵𝗿𝗮𝘀𝗲, 𝗻𝗼𝘁 𝗮 𝘀𝗲𝗻𝘁𝗲𝗻𝗰𝗲. In the majority of cases writing a complete sentence simply adds unnecessary words.
6. 𝗗𝗼 𝗻𝗼𝘁 𝘂𝘀𝗲 𝗮𝗰𝗿𝗼𝗻𝘆𝗺𝘀, 𝘀𝗽𝗲𝗰𝗶𝗳𝗶𝗰 𝗮𝗯𝗯𝗿𝗲𝘃𝗶𝗮𝘁𝗶𝗼𝗻𝘀 𝗮𝗻𝗱 𝗷𝗮𝗿𝗴𝗼𝗻 𝗶𝗻 𝘁𝗵𝗲 𝘁𝗶𝘁𝗹𝗲. Readers, who are not familiar with the meaning of such words, may just skip your article.
7. 𝗧𝗵𝗲 𝘂𝘀𝗲 𝗼𝗳 𝗮𝗰𝘁𝗶𝘃𝗲 𝘃𝗲𝗿𝗯𝘀 𝗶𝘀 𝗽𝗿𝗲𝗳𝗲𝗿𝗮𝗯𝗹𝗲. Avoid complex phrases and unnecessary details.
8. 𝗔 𝗴𝗼𝗼𝗱 𝗿𝗲𝘀𝗲𝗮𝗿𝗰𝗵 𝗽𝗮𝗽𝗲𝗿 𝘁𝗶𝘁𝗹𝗲 𝘀𝗵𝗼𝘂𝗹𝗱 𝗰𝗼𝗻𝘁𝗮𝗶𝗻 𝗸𝗲𝘆 𝘄𝗼𝗿𝗱𝘀 used in the manuscript and should determine the nature of the study. Try to figure out what terms people would use to search for your paper and include them in the title.
9. 𝗣𝗹𝗮𝗰𝗲 𝘆𝗼𝘂𝗿 𝗺𝗼𝘀𝘁 𝗶𝗺𝗽𝗼𝗿𝘁𝗮𝗻𝘁 𝘁𝗲𝗿𝗺𝘀 𝗮𝘁 𝘁𝗵𝗲 𝗯𝗲𝗴𝗶𝗻𝗻𝗶𝗻𝗴 𝗮𝗻𝗱 𝗮𝘁 𝘁𝗵𝗲 𝗲𝗻𝗱 𝗼𝗳 𝘁𝗵𝗲 𝘁𝗶𝘁𝗹𝗲 so that a reader could notice them when looking through the table of contents.
10. 𝗦𝘁𝗮𝗿𝘁 𝘄𝗶𝘁𝗵 𝗮 𝗱𝗿𝗮𝗳𝘁 𝘁𝗶𝘁𝗹𝗲, 𝘁𝗵𝗲𝗻 𝗳𝗼𝗰𝘂𝘀 𝗼𝗻 𝘄𝗿𝗶𝘁𝗶𝗻𝗴 𝘁𝗵𝗲 𝗯𝗼𝗱𝘆 𝗼𝗳 𝘁𝗵𝗲 𝗽𝗮𝗽𝗲𝗿 and return to the title when the text is ready to decide on the final version.
11. 𝗠𝗮𝗸𝗲 𝘀𝘂𝗿𝗲 𝘆𝗼𝘂 𝗰𝗮𝗻 𝗱𝗲𝗹𝗶𝘃𝗲𝗿 𝗼𝗻 𝘆𝗼𝘂𝗿 𝘁𝗶𝘁𝗹𝗲. Everything in your manuscript should relate back to the title.
12. 𝗔𝘀𝗸 𝗳𝗼𝗿 𝗵𝗲𝗹𝗽 𝗮𝗺𝗼𝗻𝗴 𝘆𝗼𝘂𝗿 𝗰𝗼𝗹𝗹𝗲𝗮𝗴𝘂𝗲𝘀. Try writing several variants and ask, which one draws their attention and interest the most.´´
´´Writing a good research paper title can be difficult and time consuming. However, it is worth the trouble as it identifies your research.
Follow these tips and make it excellent.´´
http://www.twitter.com/Scientific_Net
What is Digital Genome Engineering?
Digital genome is a technology which deals with the genes and their functions to help to find the causes behind the chronic diseases and also to fix them. Digital genome is a complete digital set of genetic material that present in an organism or a cell. The technology is associated with the advancements that helps to make healthcare more personal and more effective for the treatment. Moreover, the digital genome is an easier way to gathering the information about the chronic disease. The technology is used by the professionals to get a closer look of genetic composed diseases, such as cancer. A digital genome act as a supporter that enables instant access to trait combinations to solve apparently endless custom queries.
New genome engineering technologies, like CRISPR-Cas9, are revolutionising how we think about genetics. The ability to make targeted changes to a living cell's genome has huge implications in fields like precision health, agriculture and biosecurity.
But genomes are big, and everyone's is different. How do you design a tailored approach for a specific genome? How do you know where to target amongst the billion bases in a human genome?
Every genome is unique, which presents challenges for the wide-spread application of genome engineering technologies.
Many of our most intractable health challenges, from heart disease to cancer, have a genetic component. Indeed, cancer is best described as a disease of the genome. With digitization, doctors will be able to make decisions about a patient's cancer treatment informed by a tumour's genetic make-up. This new knowledge is also making precision medicine a reality by enabling the development of highly targeted therapies that offer the potential for improved treatment outcomes, especially for patients battling cancer.
Like all personal information, a person's digital genome will need to be safeguarded for privacy reasons. Personal genomic profiling has already raised challenges, with regard to how people respond to a clearer understanding of their risk of genetic disease, and how others – such as employers or insurance companies – might want to access and use the information. However, the benefits are likely to outweigh the risks, because individualized treatments and targeted therapies can be developed with the potential to be applied across all the many diseases that are driven or assisted by changes in DNA.
key 10 digital genome manufacturing companies
Thermo Fisher Scientific, QIAGEN, GenomeMe, Umbel, BiogeniQ, F. Hoffmann-La Roche Ltd, NanoString Technologies, Illumina,BD, bioMérieux SA
Want To Know More about Digital genome Research??
Reference
theinsightpartners.com
weforum.org
@healthinnovation
May 4, 2020
0 replies
266 views
Highlights
•

Dopamine receptor type 2 (DRD2)-expressing neurons respond to dietary triglycerides (TGs)

•

Dietary TGs modulate dopamine-dependent behaviors

•

Lipoprotein lipase participates in the action of TGs on the reward circuit

•

In humans, plasma TGs influence brain responses to food
Summary
Energy-dense food alters dopaminergic (DA) transmission in the mesocorticolimbic (MCL) system and can promote reward dysfunctions, compulsive feeding, and weight gain. Yet the mechanisms by which nutrients influence the MCL circuitry remain elusive. Here, we show that nutritional triglycerides (TGs), a conserved post-prandial metabolic signature among mammals, can be metabolized within the MCL system and modulate DA-associated behaviors by gating the activity of dopamine receptor subtype 2 (DRD2)-expressing neurons through a mechanism that involves the action of the lipoprotein lipase (LPL). Further, we show that in humans, post-prandial TG excursions modulate brain responses to food cues in individuals carrying a genetic risk for reduced DRD2 signaling. Collectively, these findings unveil a novel mechanism by which dietary TGs directly alter signaling in the reward circuit to regulate behavior, thereby providing a new mechanistic basis by which energy-rich diets may lead to (mal)adaptations in DA signaling that underlie reward deficit and compulsive behavior.
Graphical Abstract
To read this article in full you will need to make a payment
Read-It-Now
Purchase access to all full-text HTML articles for 6 or 36 hr at a low cost. Click here to explore this opportunity.
https://www.facebook.com/Scientific.Net.Ltd/photos/a.491328397915822/1038926709822652/?type=3&theater

Highlights
•

Systematic method to combine mouse liver network and human lipid GWAS for discovery

•

Identification of a conserved liver cholesterol module across mouse populations

•

Prioritization of genes replicated in mouse and associated with human lipid traits

•

Validation of Sestrin1 as a gene that regulates cholesterol biosynthesis
Summary
Identifying the causal gene(s) that connects genetic variation to a phenotype is a challenging problem in genome-wide association studies (GWASs). Here, we develop a systematic approach that integrates mouse liver co-expression networks with human lipid GWAS data to identify regulators of cholesterol and lipid metabolism. Through our approach, we identified 48 genes showing replication in mice and associated with plasma lipid traits in humans and six genes on the X chromosome. Among these 54 genes, 25 have no previously identified role in lipid metabolism. Based on functional studies and integration with additional human lipid GWAS datasets, we pinpoint Sestrin1 as a causal gene associated with plasma cholesterol levels in humans. Our validation studies demonstrate that Sestrin1 influences plasma cholesterol in multiple mouse models and regulates cholesterol biosynthesis. Our results highlight the power of combining mouse and human datasets for prioritization of human lipid GWAS loci and discovery of lipid genes.
Graphical Abstract
https://www.facebook.com/Scientific.Net.Ltd/photos/a.491328397915822/1076265929422063/?type=3&theater
– Richard P.Feynman ´´👩‍🎓 Don't just teach your students to read.
– Teach them to question what they read, what they study.
– Teach them to doubt.
– Teach them to think.
– Teach them to make mistakes and learn from them.
– Teach them how to understand something.
– Teach them how to teach others.´´
http://www.google.com http://www.wordpress.com http://www.gmail.com http://www.yahoo.com http://www.youtube.com http://www.harvard.edu http://www.ucla.edu http://www.stanford.edu www,mit.edu http://www.nasa.gov http://www.nobelprize.org http://www.famerp.br http://www.uftm.edu http://www.caltech.edu http://www.facebook.com http://www.twitter.com http://www.linkedin.com http://www.forbes.com https://exame.abril.com.br/ https://www5.usp.br/ https://www.unicamp.br/unicamp/ http://www.ita.br/ https://www.unifesp.br/campus/sao/epm/
Accessibility Links
Coronavirus: obese people at greater risk of death and may stay infectious for longer
Obese patients are more likely to end up in hospital with the coronavirus — and are more likely to die — than those who are a healthy weight.
Government scientists on the scientific advisory group for emergencies (Sage) are investigating whether the link between obesity and the virus is stronger than previously thought. New figures from the UK's Intensive Care National Audit and Research Centre found that the proportion of morbidly obese patients in intensive care units is twice the proportion in the general population.
The role of obesity was also in the spotlight last week after a doctor claimed that Boris Johnson had become so ill with the coronavirus because he is overweight.
Dr Aseem Malhotra, a cardiologist who wrote The Pioppi Diet
Citation
Jump to navigationJump to search
A citation is a reference to a source.[2] More precisely, a citation is an abbreviated alphanumeric expression embedded in the body of an intellectual work that denotes an entry in the bibliographic references section of the work for the purpose of acknowledging the relevance of the works of others to the topic of discussion at the spot where the citation appears.
Generally the combination of both the in-body citation and the bibliographic entry constitutes what is commonly thought of as a citation (whereas bibliographic entries by themselves are not). References to single, machine-readable assertions in electronic scientific articles are known as nanopublications, a form of microattribution.[3]
Citations have several important purposes: to uphold intellectual honesty (or avoiding plagiarism),[4] to attribute prior or unoriginal work and ideas to the correct sources, to allow the reader to determine independently whether the referenced material supports the author's argument in the claimed way, and to help the reader gauge the strength and validity of the material the author has used.[5]
As Roark and Emerson have argued, citations relate to the way authors perceive the substance of their work, their position in the academic system, and the moral equivalency of their place, substance, and words.[6] Despite these attributes, many drawbacks and shortcoming of citation practices have been reported, including for example honorary citations, circumstantial citations, discriminatory citations, selective and arbitrary citations.[7]
The forms of citations generally subscribe to one of the generally accepted citations systems, such as the Oxford,[8] Harvard, MLA, American Sociological Association (ASA), American Psychological Association (APA), and other citations systems, because their syntactic conventions are widely known and easily interpreted by readers. Each of these citation systems has its advantages and disadvantages. Editors often specify the citation system to use.
Bibliographies, and other list-like compilations of references, are generally not considered citations because they do not fulfill the true spirit of the term: deliberate acknowledgement by other authors of the priority of one's ideas.
Concept
[
edit
]
A bibliographic citation is a reference to a book, article, web page, or other published item. Citations should supply detail to identify the item uniquely.[9] Different citation systems and styles are used in scientific citation, legal citation, prior art, the arts, and the humanities.
Content
[
edit
]
Citation content can vary depending on the type of source and may include:
Book: author(s), book title, place of publication, publisher, date of publication, and page number(s) if appropriate.[10]
Journal: author(s), article title, journal title, date of publication, and page number(s).
Newspaper: author(s), article title, name of newspaper, section title and page number(s) if desired, date of publication.
Web site: author(s), article and publication title where appropriate, as well as a URL, and a date when the site was accessed.
Play: inline citations offer part, scene, and line numbers, the latter separated by periods: 4.452 refers to scene 4, line 452. For example, "In Eugene Onegin, Onegin rejects Tanya when she is free to be his, and only decides he wants her when she is already married" (Pushkin 4.452–53).[11]
Poem: spaced slashes are normally used to indicate separate lines of a poem, and parenthetical citations usually include the line number(s). For example: "For I must love because I live / And life in me is what you give." (Brennan, lines 15–16).[11]
Interview: name of interviewer, interview descriptor (ex. personal interview) and date of interview.
Unique identifiers
[
edit
]
Along with information such as author(s), date of publication, title and page numbers, citations may also include unique identifiers depending on the type of work being referred to.
Systems
[
edit
]
Broadly speaking, there are two types of citation systems, the Vancouver system and parenthetical referencing.Council of Science Editors (CSE) adds a third, the citation-name system.[12]
 However, the 
Vancouver system
[
edit
]
The Vancouver system uses sequential numbers in the text, either bracketed or superscript or both.
 The numbers refer to either footnotes (notes at the end of the page) or endnotes (notes on a page at the end of the paper) that provide source detail. The notes system may or may not require a full bibliography, depending on whether the writer has used a full-note form or a shortened-note form.
For example, an excerpt from the text of a paper using a notes system without a full bibliography could look like:
"The five stages of grief are denial, anger, bargaining, depression, and acceptance."1
The note, located either at the foot of the page (footnote) or at the end of the paper (endnote) would look like this:
1. Elisabeth Kübler-Ross, On Death and Dying (New York: Macmillan, 1969) 45–60.
In a paper with a full bibliography, the shortened note might look like:
1. Kübler-Ross, On Death and Dying 45–60.
The bibliography entry, which is required with a shortened note, would look like this:
Kübler-Ross, Elisabeth. On Death and Dying. New York: Macmillan, 1969.
In the humanities, many authors also use footnotes or endnotes to supply anecdotal information. In this way, what looks like a citation is actually supplementary material, or suggestions for further reading.[13]
Parenthetical referencing
[
edit
]
Parenthetical referencing, also known as Harvard referencing, has full or partial, in-text, citations enclosed in circular brackets and embedded in the paragraph.
An example of a parenthetical reference:
"The five stages of grief are denial, anger, bargaining, depression, and acceptance" (Kübler-Ross, 1969, pp. 45–60).
Depending on the choice of style, fully cited parenthetical references may require no end section. Other styles include a list of the citations, with complete bibliographical references, in an end section, sorted alphabetically by author. This section is often called "References", "Bibliography", "Works cited" or "Works consulted".
In-text references for online publications may differ from conventional parenthetical referencing. A full reference can be hidden, only displayed when wanted by the reader, in the form of a tooltip.[14] This style makes citing easier and improves the reader's experience.
Citation-name system
[
edit
]
Superscripted numbers are inserted at the point of reference, just as in the citation‐sequence system, but the citations are numbered according to the order of cited works at the end of the paper or book; this list is often sorted alphabetically by author.
Citation styles can be broadly divided into styles common to the Humanities and the Sciences, though there is considerable overlap. Some style guides, such as the Chicago Manual of Style, are quite flexible and cover both parenthetical and note citation systems. Others, such as MLA and APA styles, specify formats within the context of a single citation system. These may be referred to as citation formats as well as citation styles.[15][16][17] The various guides thus specify order of appearance, for example, of publication date, title, and page numbers following the author name, in addition to conventions of punctuation, use of italics, emphasis, parenthesis, quotation marks, etc., particular to their style.
A number of organizations have created styles to fit their needs; consequently, a number of different guides exist. Individual publishers often have their own in-house variations as well, and some works are so long-established as to have their own citation methods too: Stephanus pagination for Plato; Bekker numbers for Aristotle; citing the Bible by book, chapter and verse; or Shakespeare notation by play.
Humanities
[
edit
]
The Chicago Style (CMOS) was developed and its guide is The Chicago Manual of Style. It is most widely used in history and economics as well as some social sciences. The closely related Turabian style—which derives from it—is for student references, and is distinguished from the CMOS by omission of quotation marks in reference lists, and mandatory access date citation.
The Columbia Style was created by Janice R. Walker and Todd Taylor to give detailed guidelines for citing internet sources. Columbia Style offers models for both the humanities and the sciences.
Evidence Explained: Citing History Sources from Artifacts to Cyberspace by Elizabeth Shown Mills covers primary sources not included in CMOS, such as censuses, court, land, government, business, and church records. Includes sources in electronic format. Used by genealogists and historians.[18]
Harvard referencing (or author-date system) is a specific kind of parenthetical referencing. Parenthetical referencing is recommended by both the British Standards Institution and the Modern Language Association. Harvard referencing involves a short author-date reference, e.g., "(Smith, 2000)", being inserted after the cited text within parentheses and the full reference to the source being listed at the end of the article.
MLA style was developed by the Modern Language Association and is most often used in the arts and the humanities, particularly in English studies, other literary studies, including comparative literature and literary criticism in languages other than English ("foreign languages"), and some interdisciplinary studies, such as cultural studies, drama and theatre, film, and other media, including television. This style of citations and bibliographical format uses parenthetical referencing with author-page (Smith 395) or author-[short] title-page (Smith, Contingencies 42) in the case of more than one work by the same author within parentheses in the text, keyed to an alphabetical list of sources on a "Works Cited" page at the end of the paper, as well as notes (footnotes or endnotes). See The MLA Style Manual and The MLA Handbook for Writers of Research Papers, particularly Citation and bibliography format.[a]
The MHRA Style Guide is published by the Modern Humanities Research Association (MHRA) and most widely used in the arts and humanities in the United Kingdom, where the MHRA is based. It is available for sale both in the UK and in the United States. It is similar to MLA style, but has some differences. For example, MHRA style uses footnotes that reference a citation fully while also providing a bibliography. Some readers find it advantageous that the footnotes provide full citations, instead of shortened references, so that they do not need to consult the bibliography while reading for the rest of the publication details.[19]
In some areas of the Humanities, footnotes are used exclusively for references, and their use for conventional footnotes (explanations or examples) is avoided. In these areas, the term "footnote" is actually used as a synonym for "reference", and care must be taken by editors and typesetters to ensure that they understand how the term is being used by their authors.
The Bluebook is a citation system traditionally used in American academic legal writing, and the Bluebook (or similar systems derived from it) are used by many courts.[20] At present, academic legal articles are always footnoted, but motions submitted to courts and court opinions traditionally use inline citations, which are either separate sentences or separate clauses. Inline citations allow readers to quickly determine the strength of a source based on, for example, the court a case was decided in and the year it was decided.
The legal citation style used almost universally in Canada is based on the Canadian Guide to Uniform Legal Citation (AKA McGill Guide), published by McGill Law Journal.[21]
British legal citation almost universally follows the Oxford Standard for Citation of Legal Authorities (OSCOLA).
Sciences, mathematics, engineering, physiology, and medicine
[
edit
]
The American Chemical Society style, or ACS style, is often used in Chemistry and some of the physical sciences. In ACS style references are numbered in the text and in the reference list, and numbers are repeated throughout the text as needed.
In the style of the American Institute of Physics (AIP style), references are also numbered in the text and in the reference list, with numbers repeated throughout the text as needed.
Styles developed for the American Mathematical Society (AMS), or AMS styles, such as AMS-LaTeX, are typically implemented using the BibTeX tool in the LaTeX typesetting environment. Brackets with author's initials and year are inserted in the text and at the beginning of the reference. Typical citations are listed in-line with alphabetic-label format, e.g. [AB90]. This type of style is also called an "Authorship trigraph."
The Vancouver system, recommended by the Council of Science Editors (CSE), is used in medical and scientific papers and research.

In one major variant, that used by the American Society of Mechanical Engineers (ASME), citation numbers are included in the text in square brackets rather than as superscripts. All bibliographical information is exclusively included in the list of references at the end of the document, next to the respective citation number.
The International Committee of Medical Journal Editors (ICMJE) is reportedly the original kernel of this biomedical style, which evolved from the Vancouver 1978 editors' meeting.[22] The MEDLINE/PubMed database uses this citation style and the National Library of Medicine provides "ICMJE Uniform Requirements for Manuscripts Submitted to Biomedical Journals – Sample References".[23]

The AMA Style.
The style of the Institute of Electrical and Electronics Engineers (IEEE), or IEEE style, encloses citation numbers within square brackets and numbers them consecutively, with numbers repeated throughout the text as needed.[24]
In areas of biology that falls within the ICNafp (which itself uses this citation style throughout), a variant form of author-title citation is the primary method used when making nomenclatural citations and sometimes general citations (for example in code-related proposals published in Taxon), with the works in question not cited in the bibliography unless also cited in the text. Titles use standardized abbreviations following Botanico-Periodicum-Huntianum for periodicals and Taxonomic Literature 2 (later IPNI) for books.
Pechenik Citation Style is a style described in A Short Guide to Writing about Biology, 6th ed. (2007), by Jan A. Pechenik.[25]
In 1955, Eugene Garfield proposed a bibliographic system for scientific literature, to consolidate the integrity of scientific publications.[26]
Social sciences
[
edit
]
In their research on footnotes in scholarly journals in the field of communication, Michael Bugeja and Daniela V. Dimitrova have found that citations to online sources have a rate of decay (as cited pages are taken down), which they call a "half-life", that renders footnotes in those journals less useful for scholarship over time.[29]
Other experts have found that published replications do not have as many citations as original publications.[30]
Another important issue is citation errors, which often occur due to carelessness on either the researcher or journal editor's part in the publication procedure. Experts have found that simple precautions, such as consulting the author of a cited source about proper citations, reduce the likelihood of citation errors and thus increase the quality of research.[31]
Research suggests the impact of an article can be, partly, explained by superficial factors and not only by the scientific merits of an article.[32] Field-dependent factors are usually listed as an issue to be tackled not only when comparison across disciplines are made, but also when different fields of research of one discipline are being compared.[33] For example, in medicine, among other factors, the number of authors, the number of references, the article length, and the presence of a colon in the title influence the impact; while in sociology the number of references, the article length, and title length are among the factors.[34]
Nature Index recognizes that citations remain a controversial and yet important metric for academics.[35] They report five ways to increase citation counts: (1) watch the title length and punctuation;[36] (2) release the results early as preprints;[37] (3) avoid referring to a country in the title, abstract, or keywords;[38] (4) link the article to supporting data in a repository;[39] and (5) avoid hyphens in the titles of research articles.[40]
Citation patterns are also known to be affected by unethical behavior of both the authors and journal staff. Such behavior is called impact factor boosting, and was reported to involve even the top-tier journals. Specifically the high-ranking journals of medical science, including the Lancet, JAMA and New England Journal of Medicine, are thought to be associated with such behavior, with up to 30% of citations to these journals being generated by commissioned opinion articles.[41] On the other hand, the phenomenon of citation cartels is rising. Citation cartels are defined as groups of authors that cite each other disproportionately more than they do other groups of authors who work on the same subject.[42]
See also
[
edit
]
References
[
edit
]
Further reading
[
edit
]
External links
[
edit
]
| | |
| --- | --- |
| | Wikiquote has quotations related to: Citation |
Applied Mechanics and Materials
Advances in Science and Technology
International Journal of Engineering Research in Africa
Advanced Engineering Forum
Journal of Biomimetics, Biomaterials and Biomedical Engineering
Defect and Diffusion Forum
Key Engineering Materials
Advanced Materials Research
Journal of Metastable and Nanocrystalline Materials
Nano Hybrids and Composites
Foundations of Materials Science and Engineering
Forthcoming Books
Editors:
Prof. Hao Gong and Prof. Kazuo Umemura
Description:
This issue includes selected papers from the 8th International Conference on Nanostructures, Nanomaterials and Nanoengineering 2019 (ICNNN 2019) and from 2019 International Conference on Materials Technology and Applications (ICMTA 2019), Kyoto, Japan, 11th-14th Oct, 2019 and reflects research results of materials for the biomedical application, polymers and composites, structural materials (alloys, steel and building materials), functional and special materials, carbon nanotube and graphene, nanomaterials, chemical technologies for the various applications.
Description:
This volume of the journal collected from papers presented at the 4th International Conference on New Material and Chemical Industry (NMCI 2019, Xiamen, China, 16-18 November 2019). The conference was an annual forum for researchers and engineers in the area of modern materials science and chemical production.
Editors:
Waluyo Adi Siswanto and Tri Widodo Besar Riyadi
Description:
This volume contains papers that were presented at the 2nd International Conference on Advanced Materials Science (ICOAMS 2019, 23-24 October 2019, Universitas Muhammadiyah Surakarta, Indonesia) and introduces readers to the last research results in materials science and technologies of materials processing and synthesis.
Latest publications
Editors:
Prof. Mosbeh Kaloop
Description:
This volume of the journal contains papers presented at the 4th International Conference on Material Engineering and Application (4th ICMEA 2019, Malaysia, August 23-25, 2019). Published articles reflect the modern trends in the area of development and research of modern materials and technologies of processing and synthesis. This collection will be useful for specialists from many branches of engineering sciences and modern production.
Editors:
Prof. Graeme E. Murch, Prof. Andreas Öchsner and Prof. Irina V. Belova
Description:
This volume of Diffusion Foundations is entitled Advances in Mass and Thermal Transport in Engineering Materials. The volume was designed to capture a very wide cross-section of research in the area in both experimental and modelling of mass and thermal transport and at both basic and applied levels. It is now very well recognized that the mass and thermal transport processes in engineering materials underpin much of the advance in the development of new materials and the improvement of existing materials. Whether it be the ongoing enhancement of the engineering properties of materials, the materials processing, the in-service longevity of materials or the recycling of materials, mass and thermal transport very frequently play direct and essential roles.
Editors:
Prof. Andrey A. Radionov
Description:
This volume contains papers which were presented at the International Russian Conference on Materials Science and Metallurgical Technology(RusMetalCon-2019, October 1-4, 2019, Chelyabinsk, Russian Federation) and are devoted to discussion of the latest achievements in the field of material science and metallurgical technologies: design, synthesis and characterization of material, pyrometallurgical processes, foundry production, welding, metal forming, additive manufacturing. We hope this collection will be useful and interesting for many researchers and engineers from industrial enterprises.
Editors:
Dmitry A. Chinakhov
Description:
Intensive development of engineering contributes to the emergence of new materials and technologies for their processing. This special issue contains research papers on modern technologies for obtaining and processing materials, technologies for obtaining welded joints, additive technologies, technologies for engineering tasks in mechanical engineering and materials science. The book is intended for a wide range of specialists engaged in the development and production of heavy-duty metal structures, as well as students, undergraduates, graduate and postgraduate students of technical colleges and universities.
Editors:
Endarto Y. Wardhono
Description:
Broad Exposure to Science and Technology (BEST2019) is a conference program on engineering science which took place on August 7-8, 2019 in Bali, Indonesia. The conference was organized by the Engineering Faculty of University of Sultan Ageng, UNTIRTA, Indonesia, and supported by UTC Compiègne France, Alliance Sorbonne Universities France. The Conference provided a setting for discussing recent developments in materials science, metallurgy, biomaterials, and chemical technologies. Results of this Conference will be useful and interesting for many researchers and engineers all over the world.
Feche a notificação atual para ouvir a anterior.
Vídeos publicados recentemente
🎄🎅 Happy Holidays to all our colleagues, authors, editors, reviewers, conference organizers and followers all over the world! 🌍 https://lnkd.in/d55gqAJ
+Mais vídeos
Publicações em alta sobre #scientificnet
👏 Available to READ NOW! Get acquainted with new published volume of Materials Science Forum! Check it out: >> https://lnkd.in/dnCP4ND This volume contains papers which were presented at the International Russian Conference on Materials Science and Metallurgical Technology(RusMetalCon-2019, October 1-4, 2019, Chelyabinsk, Russian Federation) and are devoted to discussion of the latest achievements in the field of material science and metallurgical technologies: design, synthesis and characterization of material, pyrometallurgical processes, foundry production, welding, metal forming, additive manufacturing. We hope this collection will be useful and interesting for many researchers and engineers from industrial enterprises. 𝗦𝘁𝗮𝘆 𝘁𝘂𝗻𝗲𝗱 𝗳𝗼𝗿 𝗻𝗲𝘄𝘀 𝗮𝗻𝗱 𝘂𝗽𝗱𝗮𝘁𝗲𝘀! 𝗙𝗼𝗹𝗹𝗼𝘄 Scientific.Net – Publisher in Materials Science & Engineering 𝘁𝗼 𝗯𝗲 𝘁𝗵𝗲 𝗙𝗜𝗥𝗦𝗧 𝗢𝗡𝗘 𝘁𝗼 𝗸𝗻𝗼𝘄 𝗮𝗯𝗼𝘂𝘁 𝘁𝗵𝗲 𝗻𝗲𝘄 𝗿𝗲𝗹𝗲𝗮𝘀𝗲𝘀!! #volume #MSF #scientificnet
10 reações
#engineering
 1.669.224 seguidores
---
#materialsscience
 5.197 seguidores
---
Publicações
Todos

Imagens

Documentos

Vídeos
Classificar por: Populares
Páginas semelhantes
Remail.io

Tecnologia da informação e serviços

Seguindo

Lemarbet

Tecnologia da informação e serviços

Seguindo

Unisend

Tecnologia da informação e serviços

Seguindo
Exibir mais